NURSE: CHRONIC DISEASE MANAGEMENT – ONE YEAR TEMPORARY POSITION
NURSE: CHRONIC DISEASE MANAGEMENT
ONE YEAR TEMPORARY POSITION
Our Family Nurses are excited about being part of an innovative organization that puts patients first.  Continuous quality improvement is in our culture.  A day in the life of a Family Nurse at the Red Deer Primary Care Network includes:
Working collaboratively with patients/families and other PCN professionals to address chronic disease and other complex healthcare needs as well as connecting pregnant women to community resources.
Collaborating with a team of RDPCN family physicians and other health care professionals
Prevention and health promotion
If you:
are a Diploma or Baccalaureate Registered Nurse
hold membership in good standing with CARNA and have 5-10 years Nursing experience,
have recent clinical experience with patient self-management and/or chronic disease
are interested in a .8 – 1.0 FTE position
APPLY NOW
Submit your curriculum vitae to

[email protected]

or by fax to 403.342.9502
Only candidates selected for an interview will be contacted.
Open until end of day July 3rd or until a suitable candidate is found.
Renee at Primary Care Network has some tips on managing anxiety
Red Deer Local Immigration Partnership surveying citizens about racism
This post is submitted by the Red Deer Local Immigration Partnership
RDLIP Would Like to Know Your Thoughts on Racism
Understanding Experiences of and Responses To Racism in Red Deer
Red Deer Local Immigration Partnership (RDLIP) would like to know your thoughts on racism in our community as they launch a survey to aid in the Racial Harmony Campaign, which is a social marketing campaign aimed to change perceptions, attitudes and behaviours on Black, Indigenous and people of colour (BIPOC).
The survey is conducted to gather perceptions on people of colour and the state of race relations in our community. The findings from the survey will inform strategies in the implementation of the campaign. "It is important for us to understand the extent of racism in Red Deer", said Lori Jack, Co-Chair of the Central Planning Council, RDLIP. "It's the first step in building harmony among all of us", added Jack.
"We would like to ask the community to help us by answering the survey", says Ezgi Sarioglu, Program Manager, RDLIP. "This survey will provide valuable insight on the experiences of our community members who may be struggling due to racism", added Sarioglu. The survey will take 10-15 minutes to complete. Three $100.00 Visa gift cards are available for participants who would like their name into a draw. The survey can be found on this link:
https://rdc.ca1.qualtrics.com/jfe/form/SV_9TwuufiC2XOQ9WS .
The RDLIP is a community-based partnership aiming to create a community which openly receives newcomers (immigrants and refugees); embraces cultural diversity; strives to understand the needs of newcomers to provide access to a full range of services and participation in all aspects of society; and works to strengthen the understanding of two-way responsibility & benefit for newcomers and the broader community.
For further information on the campaign or the Red Deer Local Immigration Partnership, contact:
Lori Jack, Chair
Central Planning Council
Red Deer Local Immigration Partnership Phone: (403) 967-1363
Email: [email protected]
Ezgi Sarioglu, Program Manager
Red Deer Local Immigration Partnership Email: [email protected]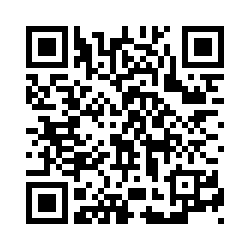 Covid vaccines available at 9 Red Deer pharmacies – Locations and contact information
From the Province of Alberta
COVID-19 immunization program
To ensure fair access to all Albertans needing to be immunized and to prevent unnecessary wastage of vaccine doses please book ONLY one appointment per person. Do not book multiple appointments at multiple sites.
Who is eligible to receive the COVID-19 vaccine through a pharmacy?
Pharmacies are able to offer immunizations to seniors 75 years of age and older (born in 1946 or earlier) living in the community.
Alberta Health Services will offer the vaccine directly to residents in retirement centres, lodges, supportive living and other congregate living facilities.
Where can I get the vaccine?
Below is a list of participating pharmacies. You must book an appointment with the pharmacy closest to you to receive the vaccine. No walk-ins will be permitted.
Due to limited vaccine quantities and storage and handling requirements, only select pharmacies in Edmonton, Red Deer and Calgary are able to participate in the vaccine rollout at this time. Once there is adequate COVID-19 vaccine supply, distribution will be expanded.
Pharmacies are listed in alphabetical order.
Johnstone IDA Pharmacy
100-2 Jewell Street
403-348-8203
Loblaw Pharmacy #1579
Red Deer Superstore
5016 51 Ave
403-350-3530
London Drugs #24
109-2004 50 Ave
403-342-1242
Notre Dame Pharmasave
1109-2827 30 Ave
403-588-3195
Save-On-Foods Pharmacy #6682
6720 52 Ave
403-343-7744
Shoppers Drug Mart #2306
1 Chambers Ave
403-342-5548
shopersdrugmart.ca/en/health-and-pharmacy/covid-19?ShortURL=covid
Shoppers Drug Mart #326
Bower Mall Location
A6-4900 Molly Bannister Drive
403-343-3355
shopersdrugmart.ca/en/health-and-pharmacy/covid-19?ShortURL=covid
The Medicine Shoppe Pharmacy #341
130-2950 22 Street
403-343-8831
medicineshoppe.ca/en/alberta/red-deer/the-medicine-shoppe-pharmacy-341-7041122
Wal-Mart Pharmacy #3075
Parkland Mall Shopping Centre
6375 50 Ave
403-347-1123