Collicutt, GH Dawe, and Michener Aquatic Centres to open in mid-July
From the City of Red Deer
City to begin phased reopening of recreation facilities
A phased and gradual reopening of indoor and outdoor recreation amenities will begin next week and continue throughout the summer. Different amenities will reopen at different times to ensure the safety of staff and facility users per provincial public health orders.

"We are excited to welcome citizens back to our facilities, but opening them within the new provincial health guidelines and restrictions takes planning, and we have had to make significant adjustments to our operations," said Shelley Gagnon, Recreation, Parks & Culture Manager. "The experience will look and feel a little different for our residents when these amenities reopen."

Operating hours at some facilities will be adjusted and access to facilities and programs will be limited and controlled to comply with provincial guidelines. This could include booking time slots to use fitness equipment or designating specific public swimming times, track access and sport activities.

The tentative timeline for amenity openings is as follows:
June 24 – Community bookings will open for sports fields, picnic shelters and bookable park spaces including Great Chief Park, Setters Place, Bower Ponds Stage. The Lindsay Thurber track and field amenities will also be available for bookings. The City is working with user groups to confirm previous bookings and understand future demand.
Mid–July:

Collicutt Centre – Fitness areas, access to the track and use of the field house will be available for controlled, limited access. We also expect to have the pool open, primarily for swimming lessons and public swimming.
G.H. Dawe Community Centre – We expect to have the pool open, primarily for swimming lessons and public swimming. The gymnasium will open for controlled, limited access. Fitness areas will not open immediately.
Michener Aquatic Centre – We expect to have the pool available for controlled, limited lane swimming and some aquatic fitness.

The Recreation Centre will remain closed for the time being. We continue to assess and understand demand for facilities, program and services as part of this phased approach to opening. As previously announced, the outdoor pool will remain closed for the season.
We are working with our organized user groups and clubs to understand demand as they plan for summer and fall programming. These groups book space in our facilities and we anticipate having space available for their use including ice, dry space and pools, by July 6th.
We are also excited to offer outdoor fitness programming in early July. More details will be provided soon.
In addition, the following third party-operated facilities have been given permission to reopen while following all provincial health requirements and guidelines. Please contact them directly for operating information:
River Bend Golf and Recreation Area
Enduro Mountain Bike Park
Lions Campground
Red Deer Tennis Club
Red Deer Pickleball Club
Red Deer BMX
Bower Ponds Pavilion
Red Deer Museum + Art Gallery
Kerry Wood Nature Centre
Norwegian Laft Hus
Heritage Square
Cronquist House
Fort Normandeau
Neighbourhood Activity Centres
YMCA Northside Community Centre
Great West Adventure Park
Heritage Ranch
Festival Hall
Memorial Centre
Edgar Athletic Fields
"We are still assessing how we can safely open our spray parks, including Kin Canyon, Discovery Canyon and Blue Grass Sod Farm Central Spray and Play, while adhering to public health orders and restrictions," said Gagnon. "Currently, outdoor gatherings are limited to no more than 100 people, so we're working to determine how to manage these restrictions while still providing access and will have more information to share in the coming weeks."
Registration is now open for modified summer day camps which will be held in City facilities in July and August. Visit www.reddeer.ca/daycamps for further information.
As recreation and culture amenities open, The City strongly encourages users to remain vigilant and continue exercising caution to prevent the spread of COVID-19 including washing/sanitizing hands often and staying home when feeling ill. Facility users will be required to follow all public health orders including maintaining physical distancing when possible.
Alberta Ombudsman can't do anything about City of Red Deer complaint about 9-11 Dispatch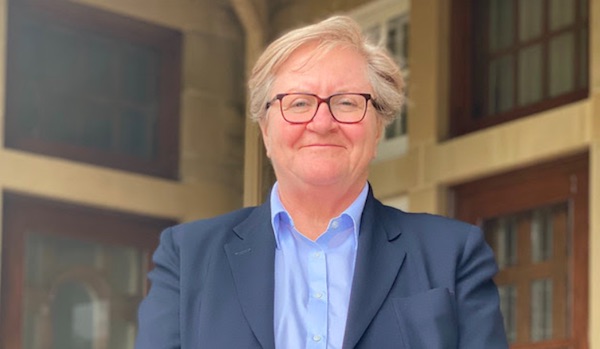 Ombudsman Responds to Municipalities' Complaint About Ambulance Dispatch
Marianne Ryan, Alberta's Ombudsman took the unusual step of publicly commenting on a complaint received involving Alberta Health Services.
The City of Red Deer, along with the municipalities of Calgary, Lethbridge and the Regional Municipality of Wood Buffalo filed a complaint to the Ombudsman regarding Alberta Health Services' consolidation of ambulance emergency dispatch services.
The Ombudsman Act authorizes the Ombudsman to investigate administrative decisions of government ministries and many related bodies, but the Act specifically prohibits her from investigating decisions of Alberta Health Services (AHS).
"My office thoroughly analyzed the complaint and confirmed that the decision to consolidate ambulance dispatch services was indeed made by AHS. While many government-related bodies fall under my jurisdiction, AHS is not one of them," stated Marianne Ryan, Alberta's Ombudsman. "In fact, the Ombudsman Act specifically states that my powers of investigation do not apply to health authorities. My ability to investigate AHS decisions would require a change in legislation. While the issue being complained about clearly affects many Albertans, I am bound by my governing legislation to only investigate matters that are clearly within my jurisdiction."
Investigations by the Ombudsman are conducted in confidence, and it is the Ombudsman's general practice not to comment publicly on complaints, especially ones that are not being investigated.
"Given the substance of the complaint has been widely reported in the media and that it relates to an issue affecting a great many Albertans, I advised the mayors that I would be making a public statement."
14% of City Employees still unvaccinated as mandate comes into effect Monday
Employee immunization policy comes into full effect Monday
On Monday, The City's employee immunization policy takes full effect with proof of vaccination or proof of negative rapid antigen testing required, per the timelines outlined in The City's Covid-19 Employee Immunization Policy implemented on October 5, 2021.

Starting Monday, City staff who have not submitted their immunization records must provide proof of ongoing valid negative rapid antigen testing, tests are valid for 72 hours.

As of today, 1,256 (86%) staff have submitted their vaccination records; however, this number may change as more staff continue to complete vaccination and send in records. The City has set up a process for those who opt for negative rapid antigen testing in lieu of being vaccinated.

"We are pleased with the number of employees who have provided their immunization records, and we anticipate the majority who have not, will choose to provide proof of negative rapid antigen testing come Monday," said Tara Lodewyk, Interim City Manager. "Many thanks to the staff who have worked together to bring this to implementation. The policy respects the preferences of individuals without compromising the health and safety of our employees and our community. In creating good policy, we need to do what is best for the overall organization."
The City will do its best to work with all employees to navigate the complexities of the policy; however, the small number of staff who choose not to submit immunization records or provide proof of negative test will not be able to work and unpaid for that time.
The COVID-19 Immunization Policy implemented on October 5 applies to all City of Red Deer staff. The City Manager is delegated the authority under the Municipal Government Act to make decisions and create policies, which includes safety and business operations for the City of Red Deer. The current Employee Immunization Policy falls within this authority.
City Council will receive a report in January about what a potential policy for members of Council may look like, as well as potential timelines for implementation.