Critically Important Planning Documents for All Albertans 18 and Over
Critically Important Planning Documents for All Albertans 18 and Over
So now that we are doing our best to "flatten the curve" and all have some extra time on our hands, please take a break from stressing about the news or de-stressing with funny posts on social media to pay attention to another kind of critically important planning.
There are three very important advanced care planning documents that all Albertans over 18 years of age (and especially those of us with children) should have completed in order to be fully prepared for emergencies, like the current COVID-19 pandemic or much more common (but often, unexpected) events such as sudden illness or car accidents:
1) a Personal Directive – that states who would speak for you in making decisions about medical and personal care, if you become unable to speak for yourself (unconscious, unable to communicate). This person is called your "agent",
2) an Enduring Power of Attorney – that states who would take care of your financial matters if you become unable/incapable of doing this yourself; and
3) a Will – that says how you want your estate to be handled after you die.
The Personal Directive has taken the place of what used to be called a "living will". Information about what it is, the kinds of instructions to write, why you should write one and how to prepare a Personal Directive (as well as the other documents listed here) are available on the Government of Alberta website: http://www.alberta.ca . You can also download the Personal Directive form from that website. You do not need the help of a lawyer to fill it in. You can register your Personal Directive online but, most importantly, give a copy to the Agent you named in the document and keep a copy in with other important documents in your home. You can also give a copy to your Family Physician to keep with your medical record.
It is recommended that you consult a lawyer to create the Enduring Power of Attorney and Will documents. The Government of Alberta website includes instructions about how to get this kind of legal help. If you die without a Will, the Government will do the work to settle your estate but they will also take the cost of this service out of the inheritance that you have worked hard to leave to your loved ones.
Another excellent website that can help as you go through the process of thinking about and sharing your wishes for future health and personal care is: http://www.advancedcareplanning.ca. The slogan for their 2020 Speak Up Canada campaign is "A Life Well Lived is a Life Well Planned". In this time of uncertainty, ensuring that you have done all you can to be sure that your loved ones have the best tools to help you in case of emergency can give us all some peace of mind.
Dr Maureen McCall, MD, MPH, CCFP Palliative Care Physician, Red Deer
Renee at Primary Care Network has some tips on managing anxiety
Aurora Cannabis shares fall 40% after share sale amendment
EDMONTON — Aurora Cannabis Inc.'s share price fell by about 40 per cent, after the company announced it sold US$150 million worth of shares.
The Edmonton marijuana company's share price was $3.47 when trading ended Thursday, but by mid-morning Friday, had fallen to $2.07 and closed at $2.14.
The sale of shares was part of an amendment Aurora made to a previously announced bought deal financing.
The amendment made it possible for a syndicate of underwriters led by Canaccord Genuity and BMO Capital Markets to purchase 61.2 million Aurora units for US$2.45 each.
Each unit is comprised of one common share in Aurora and one common share purchase warrant, which can be used to acquire one common share for US$3.20 each in the next 36 months.
Aurora has yet to record a profit and in recent years has been trying to drive revenues by better aligning supply with demand, laying off staff and closing facilities.
This report by The Canadian Press was first published May 27, 2022.
The Canadian Press
Analysts say natural gas could go even higher after breaking 14-year record this week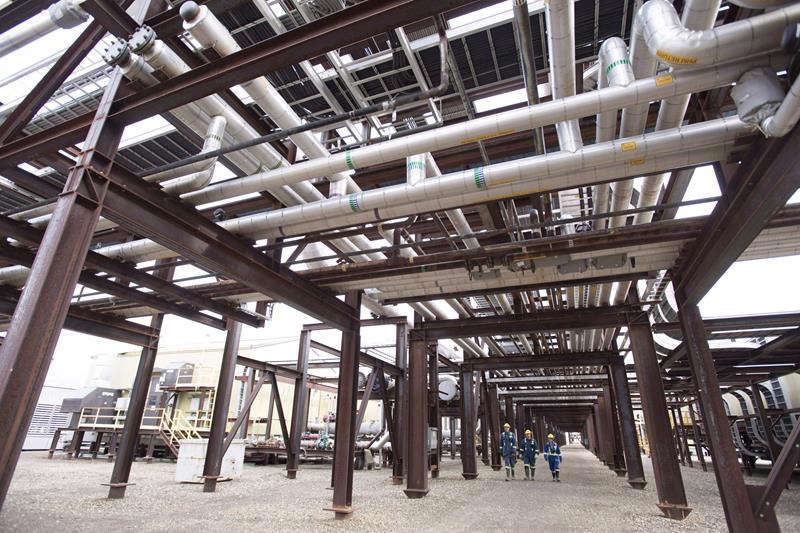 CALGARY — The price of natural gas hit heights not seen since 2008 this week and analysts say it could go even higher this summer.
The U.S. benchmark natural gas price hit is currently trading at around US$8.60 per million British thermal units, or MMBtu. It surged to over $9 earlier in the week.
Analysts say the price could break $10 this summer due to low inventories and global concerns about energy security.
Summer heat waves could also push prices higher by driving up electricity demand.
The surging prices are good news for Western Canada, where the country's natural gas production is concentrated.
But an industry group says labour shortages remain an ongoing challenge for drillers.
This report by The Canadian Press was first published May 27, 2022.
The Canadian Press