The Truth Of This Epidemic
You never know where you'll find wisdom, or when an otherwise easily ignored bromide might stick with you as something more significant. Years ago, I was watching Dr. Suess's "Horton Hears a Who" with my boys, and one of the character's lines dug into my skull like a wood tick. When the Mayor of Whoville stated, "Nothing bad has ever happened in Whoville, and nothing bad ever will happen in Whoville", the relevance of this statement to our society hit me with the impact of a belly flop from a twenty foot high cliff.
In a disturbing instance, I was reliving a poignant moment from when I returned to Canada from serving as a UN Peacekeeper during the Croatian civil war. I was at the Horseshoe bay Ferry terminal, just north of Vancouver, and found myself in a contemplative daze as I looked at the buildings with all the pristine glass windows glittering in the sunset, totally intact and free of bullet holes. People were meandering about without a care in the world, oblivious to how blessed they were to be safe. I was mesmerized by how clean and maintained everything was; more accurately I was mesmerized by the contrast of where I was, compared to where I had just been two days prior. The shock of moving from the reality of war, to the illusion of safety created an internal dichotomy that has haunted me ever since.
A similar sudden reality shift is now affecting most people in the world. Two months ago, there was no fear of a Pandemic, and now many people are wondering if this might be the apocalypse. And of course, there are still those who still cling to the belief that nothing bad ever will happen in Whoville, and they are acting accordingly.
For the latter, the former are quick to throw angry insults at them for their refusal to act responsibly. The apparent selfishness, and ignorance of those who are ignoring social distancing guidelines enrages those who understand the lethal gravity of inaction. The people who are ignoring the warnings are actually illustrating a common human reaction known as Cognitive Dissonance.
Cognitive Dissonance is the resistance to uncomfortable information which challenges your perceived, or preferred world view. The reaction of denial stems from the same stimulus as panic, they are both coping mechanisms to deal with fear. Neither extremes of Panic, or ignorance serves society well, and both are equally dangerous in our current dilemma.
Nobody knows for sure what the near future will hold, much less what the world will look like two years from now. "Prepare for the worst, and hope for the best" is the best advice for all of us to follow right now. It's a difficult balancing act to contemplate this dichotomy without going mad, but it's the task we all must tackle with resolve if we are to keep our heads about us during this pandemic.
How bad could this get? Well, when I was in Croatia, I witnessed the Apocalypse on a regional scale, and yes I believe it could potentially get that bad the world over. Panic plus economic collapse equals misery, no matter where you live. Canada is no more exempt from this than Croatia was in the early nineties. Yes…something bad can happen in Whoville, and we are at the gates of a potential catastrophe.
Will the world ever be the same? Not likely. The national debts of all G-20 nations are already unmanageable, and are about to rise drastically. High debt means inflation through taxation, and we're already taxed to the max. The other possibility is a global currency collapse VIA hyperinflation which is a ride nobody wants to take. Whatever is in store for us, it will be a significant challenge for the next decade, and perhaps even for a generation.
So, what do we do in the meantime? First, be vigilant. Be mindful of your mental state, and resist both extremes of ignorance, and panic. Put yourself into preparation, and problem solving mode, which will help to alleviate the stress of perseverating over our potential future. Also, be aware that history repeats itself, and historically governments take advantage of any opportunity to expand their power. Power once expanded, rarely contracts. If you trade your freedoms for security, the government is not likely to trade you back once the crisis has been resolved. If you think Canada can't turn into a dictatorship, then I'm afraid you just don't know your history. Canada and the USA were founded by a mass migration of people who were fleeing dictatorships, and our constitutions were created as a firewall against totalitarianism ever rising again. In the midst of an emergency, this firewall will come down. It's our duty as citizens to make sure the firewall is replaced once COVID19 is defeated.
Mark Meincke
Redline Real Estate
403-463-4313
Buy the Home Seller's Bible by clicking HERE
Meincke Show Podcast
Operation Tango Romeo
How this Calgary Seniors Community is Transforming the Experience of Getting Older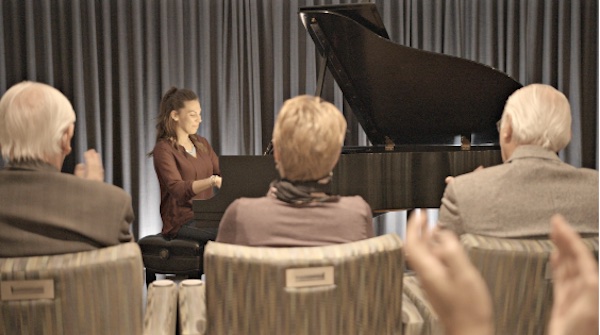 When people reach their retirement years, they often look for ways to enjoy life without the difficulties of looking after the family home, and once they've made the transition to an older adult community, they don't want to move again should they need extra health care. They want to simplify their lives while continuing to enjoy a positive, active lifestyle that encourages health, creativity and lifelong learning.
United Active Living is a senior living and retirement community in Calgary with two locations – Garrison Green and Fish Creek – that champion creativity and lifelong learning by integrating them into their daily offerings. To ensure the
programming is relevant and interesting to residents, many of the programs come from resident suggestions.
Both communities provide residents with the opportunity for emotional, creative and intellectual expression with a full calendar of interesting and informative programming and events every week.
The depth and breadth of opportunity available to each resident encourages active minds, bodies and imaginations, and is a big part of what makes United Active Living unique.
Residents have access to fully equipped art studios that are staffed seven days a week with professional artists who can provide guidance.
"I like to draw, but I've never had an art lesson in my life," says Olive, a United Active Living resident. "When I came here, the creative facilitators introduced me to the art studio, and it turned out I had a natural talent for it!"
Libby, another United Active Living resident, says she has learned so many new things in her community. "The programming is basically over the top," she says. "I couldn't ask for more."
Older adults are looking for a community that values their contributions, that provides a stimulating environment and supports their ongoing health needs. It's a discussion that should happen when you are still in good health. In other words, make the decision when you want to, not because you have to.
One resident who moved recently into United's Fish Creek community said, "I was so familiar with my community all my life so moving here was an adjustment, but I can't say enough about the employees. They're the most caring, efficient, pleasant, and helpful people."
United's large luxurious suites are appointed with everything residents need, and United offers a wide range of lifestyles, from independent living, to assisted living to memory care. A unique aspect is that those living with dementia aren't separated from the rest of the community. They have the opportunity to take part in everything the communities offer.
That's because United Active Living approaches aging from a social perspective rather than a medical one. Residents are in control of the programs and their activities. While the medical side is important, the emphasis is on the arts,
socialization and community, which research has shown can go a long way towards improving a person's health and well-being.
As well, United Active Living believes that living in an older adult community should extend beyond the four walls to include partnerships with arts, cultural and educational institutions such as Mount Royal University, St. Mary's University, the Calgary Philharmonic and more.
The whole idea of positive aging is to be able to give residents the opportunity to continue to grow and to learn, as well as to be part of a community that's sees them as valuable contributors.
United Active Living can answer your questions about their unique approach to aging.
Tours can be booked through their website.
Police union defies ban on thin blue line symbols: Calgary Police Commission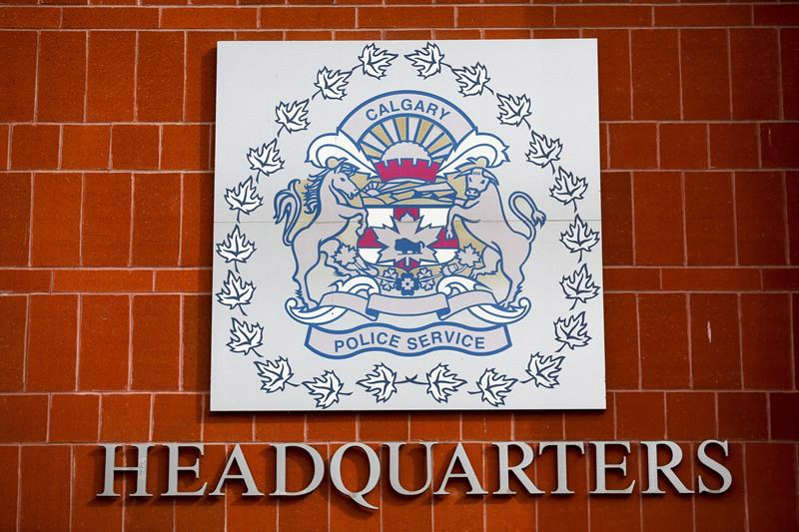 CALGARY — The Calgary Police Commission says a union that represents city police officers has distributed countless thin blue line patches and pins in defiance of a recently announced ban against them being worn on duty.
The thin blue line symbol — a horizontal blue bar across a monochrome Canadian flag — has been linked to white nationalist movements but others see it as a way for police to honour fallen officers.
Commission chair Shawn Cornett says because of its disputed meaning it is not appropriate for officers to wear the insignia, especially during emotionally charged and dynamic situations.
The Calgary Police Association said Wednesday that it would resist the commission's direction because its president said it was misguided and there remains strong support for the symbol.
Cornett says there is no intention to enforce the ban through discipline and hopes police officers will voluntarily comply.
The commission has invited the police association and the Calgary Police Senior Officers Association to design a replacement symbol at its expense but neither union has accepted the proposal.
This report by The Canadian Press was first published April 1, 2022.
The Canadian Press