Why The News Is Fake, And Liberals Rely On Racism
Love him or hate him, President Trump has woken the masses to the truth that the news is often inaccurate, and occasionally blatantly false. When called out, reporters wail in their feeble response, "It was an honest mistake, and we retracted it!" The truth is, the news media have little interest in being accurate or unbiased, instead their goal is to procure ratings for the purpose of receiving advertising revenue. Profit is their master.
By analyzing data from Google and Youtube, we now know scientifically what we have always assumed anecdotally, "If it bleeds, it leads". Violence and catastrophe has always been the driving factor in editorial decision making. As a result, mildly unfortunate events are made to appear as if they are massive catastrophe's and in the absence of a convenient cataclysm, shocking events are occasionally staged. The news is not "reporting the facts", it's info-tainment. The news NEEDS you to be either outraged or terrified in order for you to tune in and consume the media. If you don't consume…then they don't have a business model. Keeping you angry and afraid is how they make money, which is why they will assassinate the character of anyone who dares to contradict their story line. They have to attack in order to survive.
State sponsored news such as RT, or the CBC are not any better. In addition to catering to their advertisers, they also have to appease the governments who fund them. If either Putin or Trudeau need help from their state run broadcasters, …they get it. Media CEO's know who butters their bread, and they know how to keep their high paid cushy jobs. If you're looking to the news for the truth, you're looking in the wrong place.
Mainstream media is dying. The information monopoly which provides the media with breath is being choked to death by the free flow of information on the internet. No longer do people rely on being force fed their information by those with questionable motives. Instead, we all have alternative sources available in abundance.
Podcasts, and independent news commentators have supplanted the paternalistic talking heads we are accustomed to seeing, anchoring the evening news. VIA the internet, sagely voices from the wilderness have found their way to the mountain tops to expound their wisdom to eager ears, which has the media backed into a corner and fighting for it's life.
And now for the rest of the headline…
Those with aligned goals tend to be friends. If I help you, and you help me…then our symbiotic relationship is something that we will both endeavor to protect at all costs. The media and leftest politicians coexist with such a relationship.
Leftist identity politics is a one-trick pony which relies on outrage for it's very existence. Their brand identity is steeped in the fight against racism and inequality. Though it has a noble face, this strategy wasn't born out of altruism. Liberal politicians recognized long ago that if they could be seen as avengers of civil rights, that they could win a lot of votes…and until recently, the strategy has worked quite well.
Racism in North America has been on a dramatic decline since the late 1980's. Racist jokes which were once acceptable to share around the campfire, or in the locker room are now received with shock and disdain…and rightly so. Could you imagine if the Brocket 99 Cassette tape was made today? The backlash would be immense, the creators would be publicly flogged, and the news would be covered globally. Racist parody is no longer tolerated, and minstrel shows are extinct. As society has progressed, leftist politicians have lost leverage. Now that racism has been largely eradicated…what possible strategy could the leftist parties possibly use to retain their power? Far left politicians NEED racism to be a problem so that they can be the hero's, so where there is a vacuum, they will find a way to fill it.
Bigotry, misogyny and homophobia are all unacceptable anymore, as they should be. This however has created a big problem for politicians whose entire political platforms have been branded as being the saviors of the oppressed, so as these issues became less prevalent, climate change has helped to fill the void. Once again, a valid issue is being used not because of a sense of environmental responsibility, but instead because there needs to be a boogeyman under the bed. But still, the cries of racism ring out across the land at the slightest provocation.
Of course racism is still an issue of sorts, but it's nothing like it was fifty years ago, and to pretend otherwise is a slap in the face to all those who have suffered through the horrors of it.
Racism is an issue today, because liberal politicians and the media need it to be a problem. Both fuel the flames of hatred and division, then blame conservatives as the propagators as is seen in example after example. Fortunately people are waking up to the fact that most news is nothing more than lefitst propaganda. #Blexit, and #walkaway are gaining steam, and the liberal grip on our society is starting to slip, which they find terrifying.
To fight back, riots have been encouraged, and even indirectly funded by the Democratic party, all in an attempt to destabilize society, and claw back their power and influence. There are no lengths they will not stoop to in order to regain control, and the media is largely in lock-step.
Before you decide to attend a protest, or throw a brick in a riot, ask yourself who it is that you are actually fighting for. Chances are, your fighting for the wrong people without knowing it.
Mark Meincke
403-463-4313
This article was originally published on June 26, 2020.
Buy the Home Seller's Bible by clicking HERE
Buy "Why not Me?" HERE
For more stories, visit Todayville Calgary.
Calgary man who admitted to participating in terrorism activity to be sentenced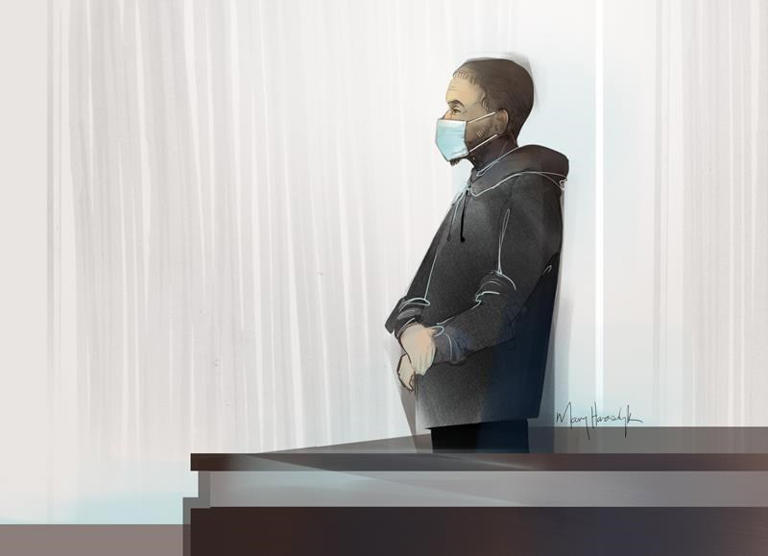 CALGARY — A man who admitted to terrorism-related acts with the militant group Islamic State is to be sentenced today in a Calgary courtroom.
Hussein Borhot, who is 36, has pleaded guilty to one count of participating in terrorism group activity between May 9, 2013, and June 7, 2014, as well as to kidnapping for a terrorist group while in Syria.
RCMP arrested him in July 2020 after a seven-year investigation.
An agreed statement of facts read in court last month said Borhot travelled to Syria through Turkey to join the Islamic State.
The statement said he signed up as a fighter, received substantial training and excelled as a sniper, but did not tell his wife or father before the trip.
Court heard that Borhot revealed much of the information to an undercover officer after he returned to Canada.
This report by The Canadian Press was first published May 26, 2022.
The Canadian Press
Kane, McDavid, Draisaitl lead Oilers over Flames 4-1 to take 2-1 series lead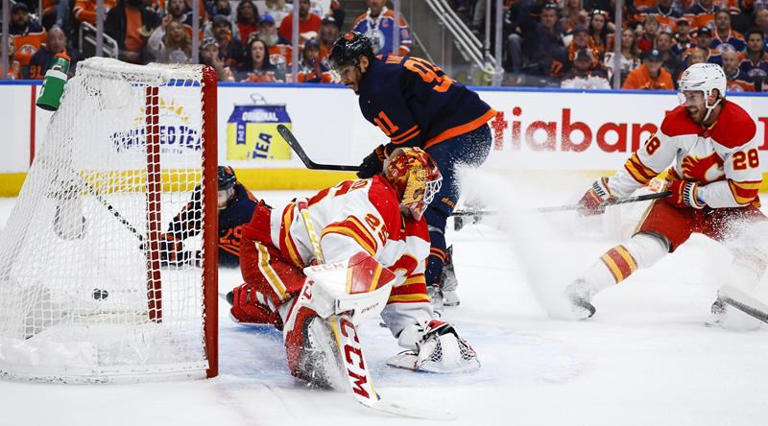 EDMONTON — Evander Kane didn't have a team four months ago.
The controversial winger lugging around plenty of off-ice baggage was confident of an NHL return at some point. He just didn't know when or where.
Now he's filling the net alongside two of hockey's best.
Kane scored a natural hat trick during an electric six-minute span and Connor McDavid provided more magic with three assists in another dominant performance as the Edmonton Oilers downed the Calgary Flames 4-1 on Sunday to take a 2-1 lead in their second-round playoff series.
I'm just happy to be part of this group," said Kane, who had his contract terminated by the San Jose Sharks in January before signing on in the Alberta capital. "Just trying to do my part."
McDavid, meanwhile, now has 23 points (six goals, 17 assists) through 10 playoff games this spring. The only players in post-season history with more over the same span are Wayne Gretzky (29 in 1983 and 25 in 1985), Mario Lemieux (25 in 1992) and Rick Middleton (23 in 1983).
"He's been on fire in the playoffs and has taken his game to the next level," Kane said. "He's not just doing it on the scoresheet. That's what's allowing him to really showcase his skill. He's physical, he's involved. A dominant force."
Leon Draisaitl, meanwhile, became the first player in league history to register four assists in a playoff period by setting up each of the home side's goals in a frantic second as the Oilers' top line combined for 10 points. Zach Hyman had the other goal for Edmonton.
"(Draisaitl) has been really good for our group," Kane said of a teammate sitting second behind McDavid in the overall playoff scoring race with 19 points despite battling through a suspected injury.
"Seems to find another level each and every night."
Mike Smith, who was briefly pulled from the action by the league's independent concussion spotter midway through the third after getting clobbered into the boards by Milan Lucic, made 32 saves for the victory.
Oliver Kylington replied for Calgary, while Jacob Markstrom allowed four goals on 34 shots before getting the hook behind a Flames group that has been outscored 8-1 since taking a 3-1 lead in the second period of Game 2. Dan Vladar made seven saves in relief.
"We lose the second period 4-0," Calgary defenceman Rasmus Andersson said. "We let one guy (McDavid) dominate."
The Oilers will look to take a 3-1 stranglehold on the best-of-seven Battle of Alberta — the first post-season meeting between the provincial rivals in 31 years — Tuesday night back at Rogers Place.
The first playoff contest in Edmonton to feature the Oilers and Flames since April 14, 1991, when Theo Fleury scored in overtime of Game 6 to spark a wild and memorable celebration, the Oilers exploded for those four goals in just over 12 minutes in the middle period, including Kane's second hat trick of the month.
Hyman opened the scoring with his sixth of the post-season 52 seconds after the restart following a 21-shot Edmonton first off a setup from Draisaitl and McDavid to ignite the crowd inside and outside the raucous, packed-to-the rafters arena.
"I think we had a lot of our younger guys that haven't been in this situation before (and) were a little bit intimidated by the atmosphere," Calgary head coach Darryl Sutter said.
Kane scored his first of the night at 6:58 off a feed from Draisaitl after the Flames turned the puck over at the offensive blue line.
He then pushed the lead to 3-0 on an outrageous McDavid rush after stepping past Calgary defenceman Noah Hanifin like he wasn't even there just 53 seconds later.
"We've let one guy beat us a few nights now," Flames forward Matthew Tkachuk said of McDavid's mastery.
"Back to the drawing board and figure out a way to stop him."
Smith made a great stop on a Johnny Gaudreau breakaway later in the period before also denying Tkachuk.
"Just trying to make saves for our group," said the 40-year-old goaltender, who spent a big chunk of the season out injured. "Trying to stay as poised as possible."
Kane completed his hat trick — the seventh-fastest in post-season history — with his 10th goal of the 2021-22 playoffs at 12:58 on a 2-on-1 with McDavid before fans littered the ice with headgear.
The 30-year-old Vancouver native is just the third Edmonton player to score three straight goals in a post-season game, joining Gretzky (1983) and Petr Kilma (1991).
After his contract was voided by San Jose, Kane signed on with his fourth NHL team despite plenty of questions about his past — from suspensions due to COVID-19 protocol violations, a bankruptcy and self-confessed gambling problems.
The biggest headlines from his personal life, however, were related to allegations of abuse lodged by his former wife, which were not proven in court. Kane has custody of the former couple's daughter.
"I didn't know Evander Kane at all," said Edmonton interim head coach Jay Woodcroft, who replaced the fired Dave Tippett in February. "What I've learned is he is a hockey player with really, really good habits.
"There's a reason why he finds success."
Markstrom, who allowed 11 combined goals in Games 1 and 2 after posting a .941 save percentage in the opening round against the Dallas Stars, got the hook in favour of Vladar to start the third with the Flames turning their attention to Game 4.
Seven points clear of Edmonton in the standings to top the Pacific Division and minus injured defenceman Chris Tanev (undisclosed) for a fourth straight contest, Calgary got a power play early in the final period looking for a spark, but Smith was sharp at every turn.
Lucic subsequently ran over the veteran netminder behind the Oilers' net midway through the third to ignite a melee involving all 10 skaters.
"When you're getting run through the end wall and you're not expecting it … it's not an ideal situation," Smith said.
"A play out of frustration, running our goalie," added Kane.
Smith was removed by the spotter in favour of Koskinen, who didn't have to make a save in just over four minutes of action, before Edmonton's starter returned to a huge ovation after re-emerging from the locker room.
Kylington got a consolation goal for the visitors — his first of the playoffs — with under five minutes to go in regulation.
The Oilers fell behind early in both games at Calgary's Scotiabank Saddledome, but following a wild 9-6 loss in the opener, rebounded with a 5-3 comeback victory two nights later to even the series.
Edmonton had a much better start Sunday, including Brett Kulak's point shot that leaked through Markstrom and hit post before being cleared.
The Flames had hoped to keep the action at 5-on-5 as much as possible after McDavid, Draisaitl and the Oilers took advantage of power play, short-handed and four-on-four situations in Game 3, but took two penalties to Edmonton's one in the first.
McDavid, who seemed to have the puck all night, went on one of his jaw-dropping rushes during his team's second man advantage, but Markstrom was there to deny the Oilers captain in what was a sign of things to come.
"Good to come back home and play these guys on our home ice," Kane said. "A good win for our group."
And one he probably didn't envision being part of not that long ago.
This report by The Canadian Press was first published May 22, 2022.
___
Follow @JClipperton_CP on Twitter.
Joshua Clipperton, The Canadian Press