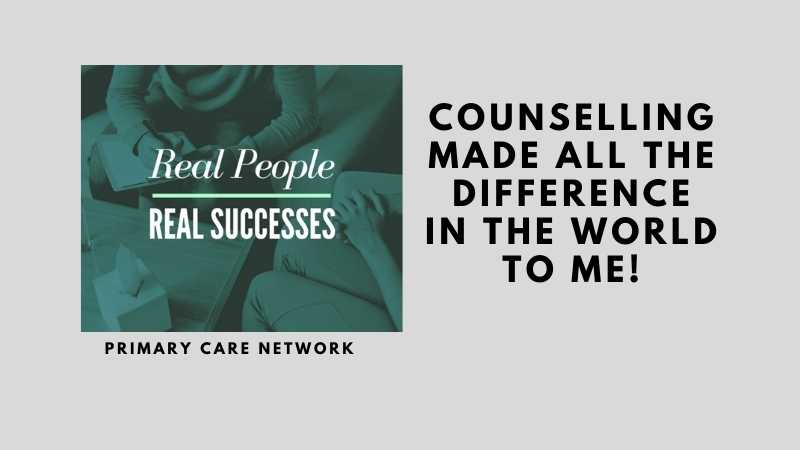 I remember very clearly the day I sat in my doctor's office and he said to me what do you think about having some counselling? At that point in time I was skeptical, but I was also very desperate and did not know what I should do. I also knew that I couldn't keep up with the way things were. So, I agreed.
After my first session I thought why did I do this it isn't going to help me but by the time I had reached the end of my sessions I knew I wanted more, and I had come so far. I was able to face a lot of things that I never thought that I could. I had experienced an accident where a car had crushed me, and it was very difficult for me to even walk across the Walmart parking lot without being in absolute terror. I would have a panic attack and not even be able to go in the store. I would relive the accident over and over again in my nightmares. I had become somebody I didn't know. From a strong independent woman to a frightened panic driven version of myself. So really what did I have to lose by having a few counselling sessions?
In my counselling I learned that l did have control of what I was experiencing. I had the power to make my fears what they were, or they weren't and how much they controlled me. After my sessions were complete, I continued on with counselling at another facility and I became stronger and more in control. I guess my best advice to anybody who's thinking about it or afraid to do it, just give it a try. It has made all the difference in the world to me. Take that first step for yourself. You are worth it.
To learn more about the RDPCN programs, visit www.reddeerpcn.com
Click to read more success stories.
Skills that maintain healthy relationships
Learn ways to improve your relationship skills using the acronym DEARMAN and GIVE, from the DBT therapy perspective, presented by a PCN Mental Health Counselor, Lana.
Interpersonal Effectiveness Skills
Learning to get along with others while also asserting your own needs is essential to healthy relationships. It can be difficult to balance your own needs and the needs of others. How can you get what you need without being aggressive or neglecting of the needs of others? There are three sets of skills you will learn to help achieve this goal: objective effectiveness, relationship effectiveness, and self-respect effectiveness.
Judy's story: I'm on the healthy road!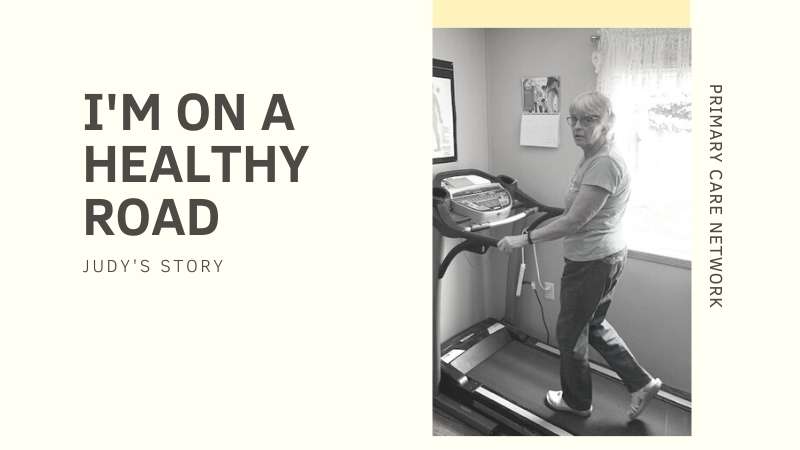 On the Healthy Road!
My journey to better health starting when my doctor told me my blood sugar was at pre-diabetes levels, my blood pressure continued to require medication and I had weight to lose. He sent me to see the RDPCN nurse. After some appointments there, the nurse referred me to the Health Basics program.
Exercise was my downfall. Working from home, I always found something else to do rather than exercise. Health Basics increased my awareness. I tracked what I was eating and became more aware of what I ate, when I ate and why I ate. I also realized things that would make me healthier that I wasn't doing. I realized being healthy is a process and I took one healthy step at a time. I also became aware of the wider variety of options for healthy lifestyle.
My husband and I visited friends over the summer and noted they had lost weight. This stimulated us to pay even more attention to our food intake. As a result of our overall efforts, I have lost about 32 pounds and my husband has lost 37. My blood sugar is now in the normal range. I have had significant decrease in my blood pressure medication. I have more energy. I enjoy exercising more as it is easier to move around and I have less arthritis pain. Health Basics is an excellent class- it started me on the healthy road. I also have much more confidence in my future health.
Click to learn more about the Red Deer Primary Care Network.
Read more success stories from the Primary Care Network.