Update: Virtual concert raises more than $40K for Cancer Research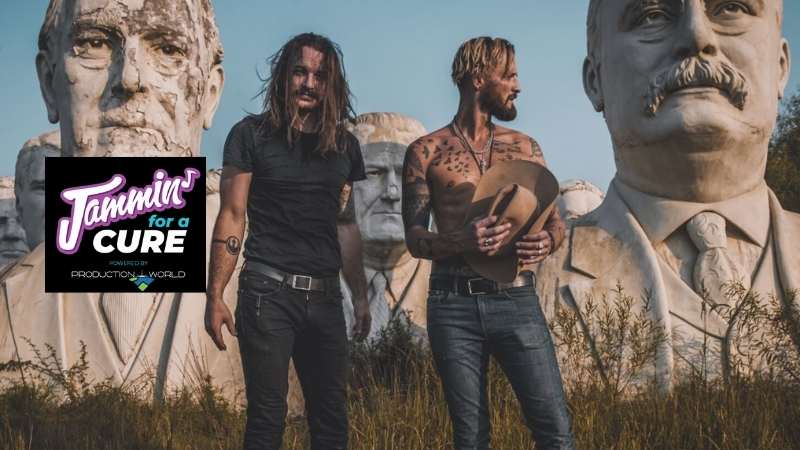 This weekend's Jammin' For a Cure concert raised more the $40,000 for Cancer Research, with funds raised being earmarked for the work of Dr. Michael Chu, a clinician scientist at the Cross Cancer Institute. His research is for a new treatment known as Chimeric antigen receptor (CAR) T-cell therapy.
The 18 hour live performance was a great event. If you missed it, we have the links right here for you.
Friday: Click here
Saturday: Click here.
If you missed the show on the weekend, check it whenever you wish, and share it. The concert featured some really good performance from local, regional, national, and international artists. A highlight for me was El Niven and the Alibi. After doing some crazy tours, one from Tijuana to La Paz, performing fully amplified street concerts, and another from Edmonton to New York, across to L.A. and back to Edmonton. More than 400 shows over 3 years hones your skill, and this trio has a ton of skill.
Here's a video they recently released called Likker. If you like the thoughts of a mash up between a 6'5″ Freddie Mercury, Frank Zappa, Commander Cody, and then you put an old worn telecaster in this volatile combination of a man's hands, and say to him, go out and do something magical, and maybe just a bit crazy, then El Niven should appeal to you. Click here to learn more about El Niven and the Alibi.
Original story from March 26, 2021
I think we can all agree that few of us have been touched more by cancer than any other disease. One of the organizations trying to make a difference is the Cure Cancer Foundation, founded by a group of volunteers with a desire to more directly fund research and treatment programs.
And, what better way to raise money than with live music. Let's face, it's been an awful year without clubs and bars open, and no concerts and festivals. So maybe take a break from Netflix this weekend and take some time and catch some amazing talent, many of whom you've listened to in your favourite venue over the years. Many have been very busy creating new work during this last year and I'm sure you'll hear some excellent new music throughout the weekend. In fact, here's something recent from Brett Kissell.
Jammin' For a Cure is a live concert event taking place over 18 hours, starting tonight at 6 PM when Alberta's own Brett Kissel kicks off a night of great music with artists that include Clayton Bellamy, Martin Kerr, and Jesse Roads. (The full list of talent and the schedule is below).
Saturday, the music begins at noon with Confounded Dials. Some excellent solo artists and bands will perform throughout the day, including Josh Sahunta, Dahlia and the Villains, Stephanie Harpe Experience, Maria Dunn, Stevon Kayla, and John Hewitt.
Alfie Zappacosta kicks of the evening slate of acts Saturday night at 6 PM followed by artists like Hailey Benedict, Bardic Form, Amy Metcalfe, Kesara Kimo and guest Evrlove, and runs right through to 11:40 PM with Canadian Coldwater Revival closing the show.
I have been invited to appear on this bill as well and I'm pretty pumped to strap on a guitar and perform on Saturday at 3:40 PM for a 20 minute set. Having lost my mom to ovarian cancer in 1994, I do what I can to help.
And a big shout out to Jon Beckett and his talented, experienced team at Edmonton's Production World for making all of this possible.
Remember these are free concerts.
Here's the link for Friday (tonight).
Here is the link for Saturday.
Friday Line up
6-6:40 PM Brett Kissel
7-7:40 PM FKB
7:40-8 PM Olivia Rose
8-8:40 PM Clayton Bellamy
8:40-9 PM Stevon and Kayla Artis
9-9:40 PM Martin Kerr
10-10:40 PM Jesse Roads
11-11:40 PM Guitarface
Saturday starting at noon
12-12:40 PM Confounded Dials
12:40-1 PM Tracy Lynn Byrne
1-1:40 PM Josh Sahunta
1:40-2 PM Brenda Dirk
2-2:40 PM Dahlia and the Villains
2:40-3 PM Kaylee Caura-Lee
3-3:40 PM Kane Incognito
3:40-4 PM Lloyd Lewis
4-4:40 PM Stephanie Harpe Experience
4:40-5 PM Maria Dunn
5-5:40 PM Stevon Kayla and the Heavenly Band
5:40-6 PM John Hewitt
6-6:40 PM Alfie Zappacosta
6:40-7 PM Hailey Benedict
7-7:40 PM Bardic Form
7:40-8 PM Amy Metcalfe
8-8:40 PM El Niven and the Alibi
8:40-9 PM Darrell Barr
9-9:40 PM Kesaro and Guest Artist Evrlove
9:40-10 PM Danny Floyd Cole
10-10:40 PM Jusjrdn and DJ Kwake
10:40-11 PM Mightberea
11-11:40 PM Canadian Coldwater Revival
The whole purpose is to raise money. Here's the link to make a donation right now.
As well, there's a host of great silent auction items you can bid on, from autographed jerseys to signed guitars. Click here to get started.
About Cure Cancer Foundation
Cancer doesn't stop. No matter what's going on in the world, Cancer is always there, hurting those we love. Jammin' For A Cure will be raising money for Dr. Michael Chu, a clinician scientist at the Cross Cancer Institute, who is leading the charge with a new treatment known as Chimeric antigen receptor (CAR) T-cell therapy.
This therapy turbocharges the immune system to create killer immune cells that can wipe out cancers. This alters the patient's own cells to be a new "barcode reader" and find the hiding cancer cells. This treatment is predicted to make the most significant difference in blood cancers such as multiple myeloma, leukemia, and lymphoma patients, even those with multiply relapsed cancers.
We want to help fund great research like this to help Albertans, and people everywhere, receive the treatment they need. Your support will provide hope to people who would otherwise die of their cancer – despite all the best-known treatments. You are giving people a better chance of a cancer-free outcome and more time with their families, friends, and loved ones.
Todayville is very happy to support this event. Click here to read more stories on Todayville.
Edmonton police use DNA phenotyping to find sex assault suspect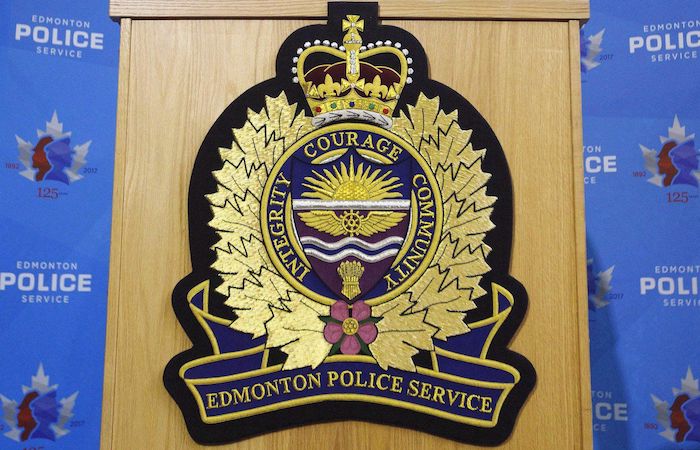 By Angela Amato in Edmonton
Edmonton police say they are using DNA phenotyping, for the first time in its history, in trying to solve a sexual assault.
DNA phenotyping predicts physical appearance and ancestry from unidentified DNA evidence, and police use that information to narrow suspects and generate leads in criminal investigations.
Det. Colleen Maynes says the method is a last resort after all other investigative avenues have been exhausted.
"This was a vicious assault," said Maynes, adding she doesn't want to see the perpetrator act again.
A woman lost consciousness after she was violently sexually assaulted by a man who followed her from a bus stop in the central Spruce Avenue neighbourhood in March of 2019.
She sustained serious injuries and was found wearing only a shirt when it was -27 C.
"This survivor deserves justice," said Maynes.
There were no witnesses, surveillance video, public tips or DNA matches in the case.
Detectives enlisted DNA technology company Parabon NanoLabs in Virginia to help in the investigation. The lab has provided DNA phenotyping to help with other files in Saskatchewan and Ontario.
Most DNA testing in Canada goes through the RCMP's lab. Maynes said this can take a long time, as the RCMP deals with cases across the country and doesn't have the resources or technologies that other labs do.
"We are lacking with that technology here in Canada," said Maynes.
Paula Armentrout with Parabon said that since 2018, its labs have helped solve 230 violent crimes in North America, although not all of them used DNA phenotyping.
DNA phenotyping is not exclusive to sexual assault cases. The analysis has also been used to find possible suspects in murder cases and to identify remains.
With a computer-generated snapshot in the Edmonton sex assault case, DNA phenotyping determined the suspect to be a Black man with dark brown to black hair and dark brown eyes who stands about five-foot-four.
Armentrout said the turnaround for this type of analysis is about 45 days after receiving a DNA sample.
Police said the suspect's description may impact a marginalized community. After consulting with community stakeholders and considering the severity of the assault and the threat to public safety, police released the details with a computer-generated image.
Any leads generated from the image will require further investigative steps, said Maynes.
"It is by no means an immediate path to accusing a suspect," she said. "What it does is potentially give us leads in a cold case, and we can follow up with DNA testing from there."
This report by The Canadian Press was first published Oct. 4, 2022.
Former head of Alberta Human Rights Commission suing justice minister over dismissal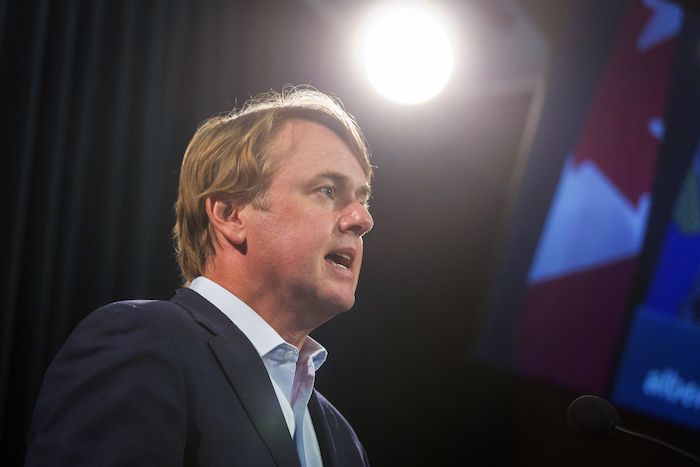 By Bob Weber in Edmonton
The former head of the Alberta Human Rights Commission is suing the province's justice minister for wrongful dismissal, claiming Tyler Shandro caved in to carefully orchestrated political pressure.
Collin May's statement of claim alleges members and supporters of the Opposition New Democratic Party feared May would expose sexual harassment problems at the commission that occurred when they were in government.
"This made the plaintiff a threat, and he was subsequently targeted by political opponents weeks before he was scheduled to start his term as chief," the document says.
New Democrat justice critic Irfan Sabir called the charges a distraction.
"Collin May published overtly racist and Islamophobic views," he said in an email Tuesday.
"The UCP government belatedly held him accountable for that. Mr. May's innuendo is merely an attempt to distract from his own behaviour."
May, a Calgary lawyer, was hired as chief of the commission on May 25.
Questions about his appointment began almost immediately. Some criticized his lack of experience in human rights law and others pointed to a book review he wrote in 2009 in which he quoted statements saying Islam was a fundamentally violent religion.
That review drew concerns from the National Council of Canadian Muslims. Members of the NDP caucus also called for May's resignation.
The statement of claim accuses NDP supporters of stockpiling May's book review years ago, then carefully co-ordinating and managing the public outcry against him to engineer his removal.
"The NDP were clearly co-ordinated for the purpose of smearing the plaintiff's character," the document says.
It goes on to allege the New Democrats went after May because they were afraid he would renew sexual harassment allegations against two senior members of the commission who had been appointed by NDP leader and then-premier Rachel Notley.
"(May) learned that there was also a culture of pervasive sexual harassment within the NDP during Notley's time as premier," says the claim.
"Notley therefore could not afford to have the public learn that … her own appointees had also allowed for a culture of pervasive sexual harassment and bullying."
The document says Shandro neither defended May nor emphasized that the commission is an arm's length agency, which he has no direct control over. In fact, it alleges senior officials in Shandro's office were so insistent on getting May to apologize for statements he says he didn't make that May had to block their numbers on his cellphone.
As well, the lawsuit alleges May was forbidden from meeting with Muslim organizations by Muhammad Yaseen, Alberta's associate minister of immigration and multiculturalism. It says May was told to wait to await ministerial direction, which never came.
"Minister Shandro's office was heavily involved in facilitating the smear campaign against Collin May," said May's lawyer Kathryn Marshall in an interview.
The situation got so bad that May received threatening phone calls at his home. May's law firm removed his phone number from its website and for four days in July, the lawsuit says, May and his partner were afraid to leave their Calgary home.
"The (commission) and the defendant did nothing to support (May) during this difficult time," the lawsuit says.
It says that on Sept. 15, May got a letter telling him his job was over on a "without cause" basis.
A spokesman for Shandro declined to comment, saying the matter is before the courts.
Marshall said May had signed a five-year contract on the same basis as any other civil servant and was not given the basic rights he was due under Canadian law.
"It's not about deflecting criticism or playing political games," she said. "This is about getting my clients' rights enforced.
"(The government) fired him and are now falsely alleging he resigned."
The lawsuit seeks to recover the money May would have earned over the five-year term as well as damages to his reputation — about $2.1 million.
The allegations in the statement of claim have not been tested in court.
This report by The Canadian Press was first published Oct. 4, 2022.
— Follow Bob Weber on Twitter at @row1960