Update: Virtual concert raises more than $40K for Cancer Research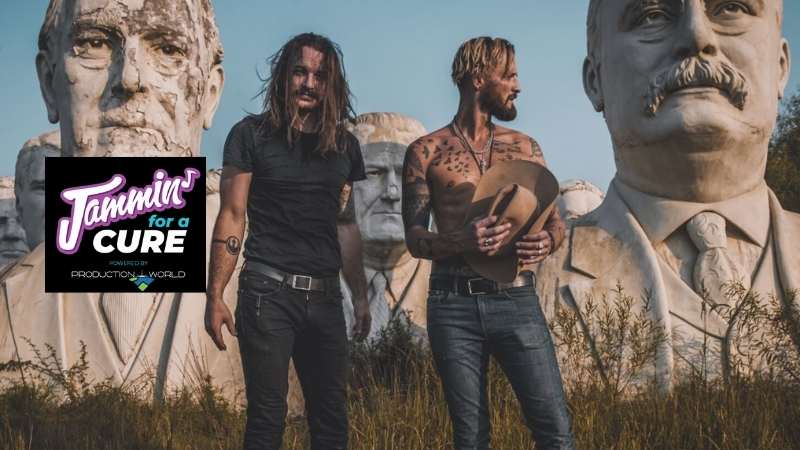 This weekend's Jammin' For a Cure concert raised more the $40,000 for Cancer Research, with funds raised being earmarked for the work of Dr. Michael Chu, a clinician scientist at the Cross Cancer Institute. His research is for a new treatment known as Chimeric antigen receptor (CAR) T-cell therapy.
The 18 hour live performance was a great event. If you missed it, we have the links right here for you.
Friday: Click here
Saturday: Click here.
If you missed the show on the weekend, check it whenever you wish, and share it. The concert featured some really good performance from local, regional, national, and international artists. A highlight for me was El Niven and the Alibi. After doing some crazy tours, one from Tijuana to La Paz, performing fully amplified street concerts, and another from Edmonton to New York, across to L.A. and back to Edmonton. More than 400 shows over 3 years hones your skill, and this trio has a ton of skill.
Here's a video they recently released called Likker. If you like the thoughts of a mash up between a 6'5″ Freddie Mercury, Frank Zappa, Commander Cody, and then you put an old worn telecaster in this volatile combination of a man's hands, and say to him, go out and do something magical, and maybe just a bit crazy, then El Niven should appeal to you. Click here to learn more about El Niven and the Alibi.
Original story from March 26, 2021
I think we can all agree that few of us have been touched more by cancer than any other disease. One of the organizations trying to make a difference is the Cure Cancer Foundation, founded by a group of volunteers with a desire to more directly fund research and treatment programs.
And, what better way to raise money than with live music. Let's face, it's been an awful year without clubs and bars open, and no concerts and festivals. So maybe take a break from Netflix this weekend and take some time and catch some amazing talent, many of whom you've listened to in your favourite venue over the years. Many have been very busy creating new work during this last year and I'm sure you'll hear some excellent new music throughout the weekend. In fact, here's something recent from Brett Kissell.
Jammin' For a Cure is a live concert event taking place over 18 hours, starting tonight at 6 PM when Alberta's own Brett Kissel kicks off a night of great music with artists that include Clayton Bellamy, Martin Kerr, and Jesse Roads. (The full list of talent and the schedule is below).
Saturday, the music begins at noon with Confounded Dials. Some excellent solo artists and bands will perform throughout the day, including Josh Sahunta, Dahlia and the Villains, Stephanie Harpe Experience, Maria Dunn, Stevon Kayla, and John Hewitt.
Alfie Zappacosta kicks of the evening slate of acts Saturday night at 6 PM followed by artists like Hailey Benedict, Bardic Form, Amy Metcalfe, Kesara Kimo and guest Evrlove, and runs right through to 11:40 PM with Canadian Coldwater Revival closing the show.
I have been invited to appear on this bill as well and I'm pretty pumped to strap on a guitar and perform on Saturday at 3:40 PM for a 20 minute set. Having lost my mom to ovarian cancer in 1994, I do what I can to help.
And a big shout out to Jon Beckett and his talented, experienced team at Edmonton's Production World for making all of this possible.
Remember these are free concerts.
Here's the link for Friday (tonight).
Here is the link for Saturday.
Friday Line up
6-6:40 PM Brett Kissel
7-7:40 PM FKB
7:40-8 PM Olivia Rose
8-8:40 PM Clayton Bellamy
8:40-9 PM Stevon and Kayla Artis
9-9:40 PM Martin Kerr
10-10:40 PM Jesse Roads
11-11:40 PM Guitarface
Saturday starting at noon
12-12:40 PM Confounded Dials
12:40-1 PM Tracy Lynn Byrne
1-1:40 PM Josh Sahunta
1:40-2 PM Brenda Dirk
2-2:40 PM Dahlia and the Villains
2:40-3 PM Kaylee Caura-Lee
3-3:40 PM Kane Incognito
3:40-4 PM Lloyd Lewis
4-4:40 PM Stephanie Harpe Experience
4:40-5 PM Maria Dunn
5-5:40 PM Stevon Kayla and the Heavenly Band
5:40-6 PM John Hewitt
6-6:40 PM Alfie Zappacosta
6:40-7 PM Hailey Benedict
7-7:40 PM Bardic Form
7:40-8 PM Amy Metcalfe
8-8:40 PM El Niven and the Alibi
8:40-9 PM Darrell Barr
9-9:40 PM Kesaro and Guest Artist Evrlove
9:40-10 PM Danny Floyd Cole
10-10:40 PM Jusjrdn and DJ Kwake
10:40-11 PM Mightberea
11-11:40 PM Canadian Coldwater Revival
The whole purpose is to raise money. Here's the link to make a donation right now.
As well, there's a host of great silent auction items you can bid on, from autographed jerseys to signed guitars. Click here to get started.
About Cure Cancer Foundation
Cancer doesn't stop. No matter what's going on in the world, Cancer is always there, hurting those we love. Jammin' For A Cure will be raising money for Dr. Michael Chu, a clinician scientist at the Cross Cancer Institute, who is leading the charge with a new treatment known as Chimeric antigen receptor (CAR) T-cell therapy.
This therapy turbocharges the immune system to create killer immune cells that can wipe out cancers. This alters the patient's own cells to be a new "barcode reader" and find the hiding cancer cells. This treatment is predicted to make the most significant difference in blood cancers such as multiple myeloma, leukemia, and lymphoma patients, even those with multiply relapsed cancers.
We want to help fund great research like this to help Albertans, and people everywhere, receive the treatment they need. Your support will provide hope to people who would otherwise die of their cancer – despite all the best-known treatments. You are giving people a better chance of a cancer-free outcome and more time with their families, friends, and loved ones.
Todayville is very happy to support this event. Click here to read more stories on Todayville.
Redman got it right on COVID response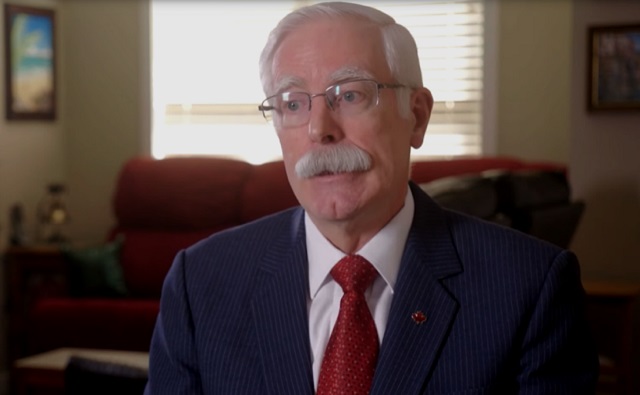 By Linda Slobodian
"The fear is still, I would say, in 65% of our population. They are now self-destroying their Charter of Rights and Freedoms."
Emergency response expert and retired Lt. Col. David Redman tirelessly tried to warn everyone that the "incoherent" chaotic response to COVID-19 was dangerously flawed.
The powers in charge didn't listen to Redman, a globally respected authority who led Alberta's Emergency Management Agency (AEMA) for five years and served 27 years with the Canadian Armed Forces.
But finally, Redman's dire warnings, concerns, and suggested response to dealing with a pandemic were validated by recommendations made by the Public Health Emergencies Governance Review Panel (PHEGRP) in a report submitted to the Alberta government last week.
What the government does with the recommendations remains to be seen.
But steps must be taken to hold decision-makers accountable for "gross negligence" and to help people break out of COVID's needless "cycle of fear" that still cripples too many, Redman told the Western Standard Friday.
"Canada will pay the costs of this deadly response for decades to come," said Redman.
Redman's letters early on to Canada's premiers warning them that discarding emergency management principles and placing health care officials in charge of pandemic response was dangerous, were ignored.
AEMA strategies, prepared in advance and in place to deal with pandemics, collected dust. Redman led the team that wrote the 2005 Pandemic Influenza Response Plan that was updated in 2014.
Emergency management offices — fully equipped and staffed with experts — in every province and territory were shut out.
Under the direction of health officials, the public was under siege. Punished for disobeying mandates. Subjected to unnecessary lockdowns and school closures. And controlled by a fear factor that defied a tenet of emergency management experts.
"They did it on purpose. They used fear as a weapon. In emergency management you never use fear. You use confidence. You show confidence that the emergency can be handled and present a plan to show how this will be achieved," said Redman.
He said it is deeply disturbing that people still believe they must keep vaccines up to date and self-isolate. And that must be rectified if even possible.
"The fear that this government generated — by this government I mean every provincial, territorial government, and in particular the federal government — created for two straight years, only broken by the Freedom Convoy — will last until the children that were just entering school in 2020 die."
Redman said the COVID-19 response was the "exact opposite" of an emergency management response.
"The pandemic response was health only focussed with terrible and deadly costs to individual mental health, societal health, our children, other serious illnesses and diseases, economic viability, and our democratic way of life simply ignored."
"Unless there is an emergency management plan built, these costs will continue to be massive."
Well, there's hope.
The PHEGRP submitted its final report with more than 90 recommendations.
The panel was established by Premier Danielle Smith in January to review the government's legislation and governance practices to manage the COVID-19 pandemic.
"It is my hope that by adopting these recommendations, the Government will be better equipped to cope with future emergencies and that the impacts on Albertans — their personal livelihoods, civil liberties and mental health — can be mitigated to the greatest extent possible," said PHEGRP Chair and former Reform party leader Preston Manning in a press release.
Key recommendations include strengthening the AEMA through legislative amendments and budgetary provisions to make it the lead government agency responding to and coordinating the government's response to future public emergencies.
Redman is "very happy" with Manning's recommendations.
"There's a lot of meat in what he's written."
"The first and foremost recommendation overarching his whole report is that legislation need to be changed to ensure that the emergency management process and emergency managers are in charge of every emergency including the next pandemic."
"And that that the AEMA is appropriately funded and staffed to do their new far extended role."
"He didn't just say the legislation needs to be changed. He said the government needs to build and fund that organization to be responsible for response for every emergency including pandemics."
Redman, who testified at the National Citizens Inquiry in Red Deer last April, was pleased with Manning's wide scope.
"In the first line of each recommendation he's covered all of the areas from fear being number one, to not doing a hazard assessment to realize that Sars-CoV-2 was really only affecting the elderly."
"And the terrible destruction of the children and their education system, but more importantly their socialization, the effects on business, the destruction of our economy, and then summing it up with the complete destruction of rights and freedoms."
"I think they've pretty much covered the areas."
Redman said two steps must be followed immediately.
First, hold a public inquiry to educate the public and "break the cycle of fear."
"The fear is still, I would say, in 65% of our population. They are now self-destroying their Charter of Rights and Freedoms."
"They believe Sars-C0V-2, the sixth version of the common cold, is deadly. And they will keep believing it until we do a full, open, transparent public inquiry to teach people that what we did was absolutely wrong and why it was wrong."
"Step two, there must be a process-driven full-recovery plan … That recovery process has to be complete, covering all the points in the Manning report and any that he might have missed."
"Again, it must be transparent. And that plan has to be fully implemented with the ability to hold accountable everyone responsible for the gross negligence and criminal negligence that was done during COVID."
"That will show to the public that what was done wasn't just wrong, it was criminally wrong, and they can stop the fear."
The inquiry must address what was done, why and "how do we recover from all of the damage we've done."
"Let's use children as an example. How do you overcome the loss of academic training. And how do you overcome two years of lack of socialization?"
If the emergency management recommendation is implemented by Smith's government, citizens can be confident if/when the next pandemic hits.
"Emergency management is made up of professionals who are experts who evaluate daily hazards. They use a disciplined process to mitigate, prepare for, respond to and recovery from all hazards in their jurisdiction," said Redman.
"The process they use ensures that all required experts, across the public and private sector, are involved in making a plan that evaluates the cost versus the benefits of all possible actions, making a coherent plan that is issued to the public for their engagement and feedback."
Alberta's pandemic plan is designed to control the spread of disease, reduce mortality, mitigate societal disruption, minimize adverse economic impact, and support efficient and effective use of recourses during response and recovery.
The Manning report recognized the delicate balance in protecting Albertans during emergencies and honouring rights and freedoms.
It recommended amending the Alberta Bill of Rights, Employment Standards Code, and Health Professions Act to protect the rights and freedoms of all Albertans, including workers and healthcare professionals and freedom of expression during emergencies.
Manning noted that too many Canadians suffered losses — including loved ones, jobs due to "rigorous health protection measures," businesses, and freedoms.
How different would things have been if people like Redman had been listened to at the time…
Linda Slobodian is the Senior Manitoba Columnist for the Western Standard based out of Winnipeg. She has been an investigative columnist for the Calgary Herald, Calgary Sun, Edmonton Sun, and Alberta Report. This originally appeared in the Western Standard here.
Christian attorney sues Law Society of Alberta for mandating left-wing trainings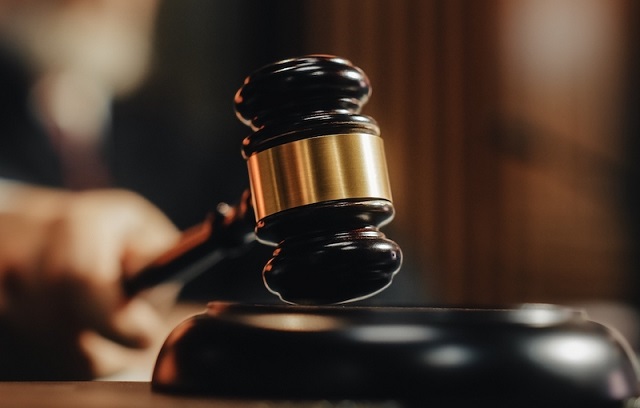 Robert Song likened the trainings, which push left-wing viewpoints, to what he experienced during his childhood in communist China
A Christian lawyer is suing the Law Society of Alberta for forcing members to undergo training pushing critical race theory, gender theory, and "intersectionality."
On October 27, Alberta lawyer Roger Song filed a public-interest lawsuit against the Law Society of Alberta (LSA) after it mandated that members undergo left-wing cultural and political training.
"The Political Ideologies are wrong and destructive, do not reasonably describe reality, and do not represent a morality valuable to Canadian society," Song argued.
According to LSA's rulebook, updated October 5, 2023, LSA can "prescribe specific continuing professional development requirements to be completed by members, in a form and manner, as well as time frame."
Lawyers who fail to complete the mandatory training "shall stand automatically suspended."
The suit challenges the LSA's authority "to compel lawyers to believe in, express affirmation of, and actively promote any political objective including the 'Political Ideologies'" such as "critical race theory," "gender theory," and "intersectionality."
The lawsuit also includes an "expert opinion" report  from Dr. Joanna Williams, author of How Woke Won: The Elitist Movement That Threatens Democracy, Tolerance and Reason.
Song's case, which is supported by the Council of Alberta Lawyers, stressed the rights of lawyers to hold and share views contrary to the LSA, a right which Song argues is protected under the Canadian Constitution.
He further pointed out that forcing lawyers to adhere to one political viewpoint would "harm the reputation of the profession as competent and loyal to the client's legitimate interests" and "impair the ability of lawyers to fulfill their professional duties."
"Neither the Canadian Constitution nor the laws promulgated under it are a system of 'colonialism', 'whiteness', 'privilege', 'systemic discrimination', 'racism', 'liberal racism', 'ignorance', 'hate', 'violence' or other such system of oppression," he continued.
Song compared mandating lawyers embrace one political ideology to his childhood in China, where he was forced "to believe in and advance the CCP's socialist ideology including dogmas relating to legal, historical, political, social, economic, moral, spiritual, and cultural issues."
"Western institutions like freedom of thought, freedom of speech, and science have proven excellent systems for discovering truth and moving away from error," he continued. "Freedom of thought and speech are necessary aspects of genuine democracy."
Song declared that "socialism is destructive to society," warning that "there is a significant overlap between socialism and 'equity' as that term is used by modern social justice movements."