Emergency expert says covid cases will mostly disappear by May. Lockdown restrictions not necessary.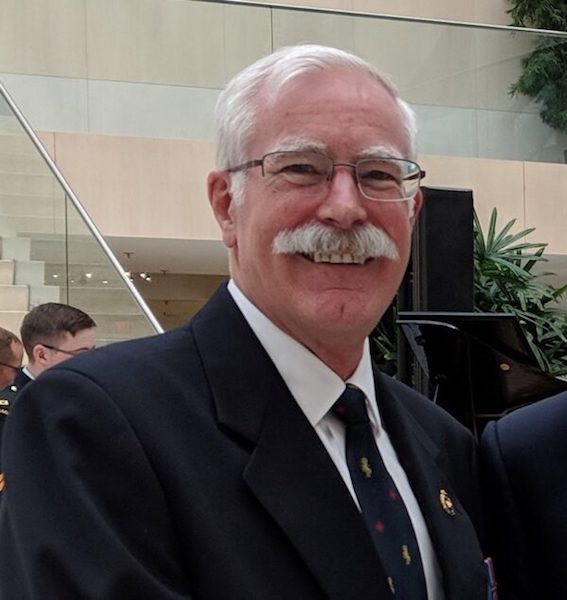 Retired Lieutenant Colonel David Redman wishes government officials would rely less on computer modelling and more on real world stats which are easy enough to find online. The former head of the Alberta Emergency Management Agency says jurisdictions everywhere have made the covid crisis far worse by ignoring their emergency response plans and treating the covid crisis as a health emergency. As a result health officials are virtually in charge of all government matters which has resulted in governments prioritizing the protection of hospitals instead of considering all parts of government and society equally.
As for case numbers, Redman says you only have to look as far as the US to compare how covid has been spreading in states which have had strict lockdowns and other states which have been 'open' for months. Below are the daily case graphs from Worldometers.com showing how case numbers have been tracking in the neighbouring states of South Dakota with no lockdowns or restrictions, and North Dakota which did implement restrictions along with most other jurisdictions in November as case numbers were soaring. The graphs look nearly identical with numbers peaking in November and early December and falling significantly until a levelling off in February and slightly increasing in March.
It's a similar story in California which has had some of the tightest restrictions in the US and Texas which had far fewer restrictions and then completely dropped restrictions almost a month ago. In both states numbers are down significantly from peaks in December and January.
When looking at case numbers around the world David Redman concluded that these graphs look strikingly similar to the annual viral infection curve. Jurisdictions seem to be affected less by the type of restrictions they've been enforcing compared to their neighbours and more by the climate they share. Looking back on the last year Redman predicts that the covid case numbers will continue to follow this pattern and in jurisdictions everywhere, numbers will plummet as temperatures heat up around the beginning of May. Here's a short presentation by David Redman comparing lockdown measures and Canada's Annual Viral Infection Curve. Redman shows the annual viral infection curve performed exactly as usual in the past year.
Redman says this shows restrictions have not affected case numbers, but have coincided with the curve. He concludes lockdown measures have not significantly affected the spread of Covid.
If the Province of Alberta and other governments would have enacted their emergency response agencies at the beginning of this crisis, Redman says the approach would have been significantly more successful at saving lives, and protecting the economy. Here is an abridged version of his presentation on emergency management. Redman has been trying unsuccessfully to convince governments across the country to pivot away from their health emergency response plans to the more general emergency response plans. It's a compelling argument and a must see.
Two deputy chief medical officers resign from their positions with Alberta Health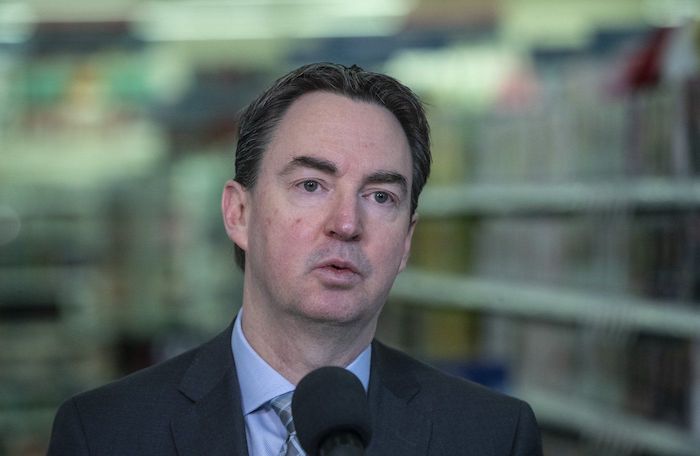 Edmonton – Alberta's two deputy chief medical officers of health are leaving their roles — less than a month after Dr. Deena Hinshaw was removed as the province's top doctor.
Health Minister Jason Copping confirmed during question period Wednesday that both of the doctors have submitted letters of resignation.
"They are still continuing to work at this point in time," he said in the legislature. "We are in the process of actually looking to fill those roles."
A statement from Alberta Health said Dr. Rosana Salvaterra and Dr. Jing Hu, who are listed as public health physicians on the department's website, have given notice.
When reached by her department email, Salvaterra responded: "Unfortunately, we are not able to comment."
She later added that she respects and admires both Dr. Hinshaw and Dr. Hu.
"They are brilliant, hard-working, and compassionate public health physicians and I consider myself fortunate to have had the opportunity to work alongside them for these past 14 months."
Salvaterra, who has extensive public health experience including as the medical officer of health for Peterborough, Ont., joined the office in October 2021.
Her career in public health includes work in "the COVID-19 response, mental health, the opioid response, women's health, poverty reduction, health equity, community food security and building stronger relationships with First Nations."
Hu's out-of-office message said her "last day at work with Alberta Health was Nov. 18, 2022," and noted she wouldn't have access to the department email after that date.
She got extensive training in China and at the University of Calgary before joining the health department in January 2020.
Their resignations came within a month of Hinshaw, who became the face of Alberta's public health response to the COVID-19 pandemic, being removed from her position.
Hinshaw was replaced by Dr. Mark Joffe, a senior executive member of Alberta Health Services, on an interim basis.
"Dr. Joffe will be supported by medical officers of health within AHS, by other staff in the Office of the Chief Medical Officer of Health, and by the Public Health Division," said the statement from Alberta Health late Wednesday.
"We expect these changes to have no impact on the department's and Dr. Joffe's ability to meet the requirements of the Public Health Act."
Hinshaw's dismissal didn't come as a surprise.
Premier Danielle Smith announced on her first day in office in October that she would be replaced.
Smith has made it clear that she blames both Hinshaw and Alberta Health Services for failing to deliver the best advice and care for Albertans as the hospital system came close to buckling in successive waves of the COVID-19 pandemic.
"A lot of the bad decisions were made by Alberta Health Services on the basis of bad advice from the chief medical officer of health," Smith told reporters on Oct. 22.
Smith has not placed the blame on front-line doctors and nurses but broadly on AHS senior management. Joffe, while serving as chief medical officer of health, retains his role in AHS senior management as a vice-president responsible for areas in cancer and clinical care.
Hinshaw, an Alberta-trained public health specialist, became a celebrity of sorts in the first wave of the pandemic in the spring of 2020, as she delivered regular, sometimes daily, updates to Albertans on the virus, its spread and methods to contain it.
This report by The Canadian Press was first published Dec. 7, 2022.
— By Colette Derworiz in Calgary.
Alberta introduces bill for $2.8 billion in inflation-fighting payouts, rollbacks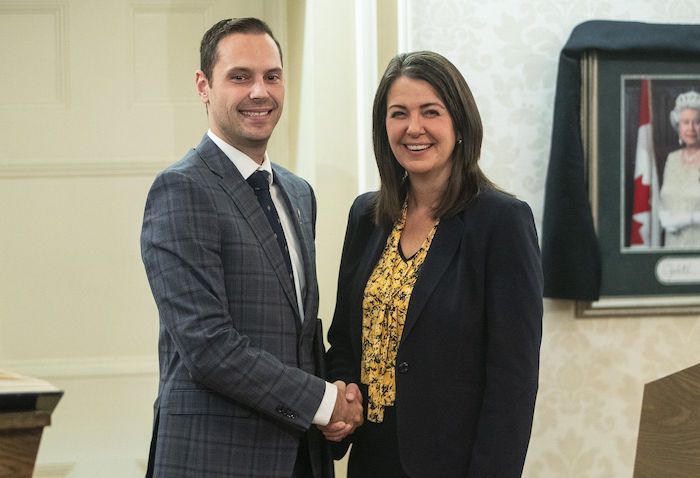 Edmonton – The Alberta government has introduced legislation to implement inflation-fighting rebates and payouts announced recently by Premier Danielle Smith.
Affordability Minister Matt Jones says the changes allow for help for families, seniors and the vulnerable soon.
Middle- to lower-income families, those with a household income of less than $180,000 a year, are to get $600 over six months for each child under 18 years of age.
The same income threshold and benefit applies to seniors, and the payout will also go to those on disability supports.
There will be electricity rebates and the 13 per cent provincial tax on gasoline is suspended from January to June.
The total cost of the package is pegged at $2.8 billion.
This report by The Canadian Press was first published Dec. 7, 2022.