Local artist records original song for Remembrance Day with video showcasing Red Deer's military history
This spring, a singer and songwriter friend of mine from Red Deer, Shelly Dion, came to me with a song idea that had, in her words, been "knocking around in my head for the past 30 years". She said that she really wanted to pay her respects to the people who sacrificed their lives and livelihoods to go to war.
The song is called "Lay Me Down", and it's a very fitting song for this time of year. We decided to get together and record a simple version of the song.  Then I sent her off to see musical wizard, Red Deer's Heath West of Medodius Design.  Heath came up with some excellent improvements and we recorded it in his studio this fall.
As Honorary Colonel of 41 Signal Regiment in Alberta, I'm always looking for opportunities to promote the military, our Regiment's members, and of course at this time of year, to acknowledge the sacrifice made by the men and women who serve in the Canadian Armed Forces. "Lay Me Down" hit all the right notes.
With some help from Counsellor Michael Dawe, long time archivist for the City of Red Deer, I gained access to some wonderful historic photos that helped me to tell the some of the story of Red Deer's military history. At the same time, I wanted to help the members of our Regiment honour the many local members who have volunteered to put their lives and careers on hold to deploy internationally to places like Afghanistan, Golan Heights, Bosnia-Herzegovina, Croatia, and more recently Ukraine and Latvia. This project allowed me to both profile some local history and recognize our more modern history. Thanks to WO Drew Adkins of 41 Signal Regiment for his help in coordinating photos from our wall of fame inside Cormack Armoury.
The above video is the result. Take some time to learn about our local military history. Do you know who Cormack Armoury  is named after? You'll also learn about local members of 41 Signal Regiment (2 Sqn), many of whom actively serve in Armed Forces today. You may even know some them as neighbours, friends, and co-workers.  Please take a moment to acknowledge their service, and on November 11th, with so many restrictions that limit our usual services and ceremonies, please take a moment at 11 AM to be silent and consider how lucky we are to be at peace in our country.
"Lay Me Down" is written and performed by Shelly Dion and produced and engineered by Heath West. Musicians: Bagpipes Glenn MacLeod, acoustic guitar Heath West, electric guitars Lloyd Lewis, drums Phil Liska, Bass Doug Gagnon.
Click to read more on Todayville.
Suspect in Innisfail armed robbery spree turns himself in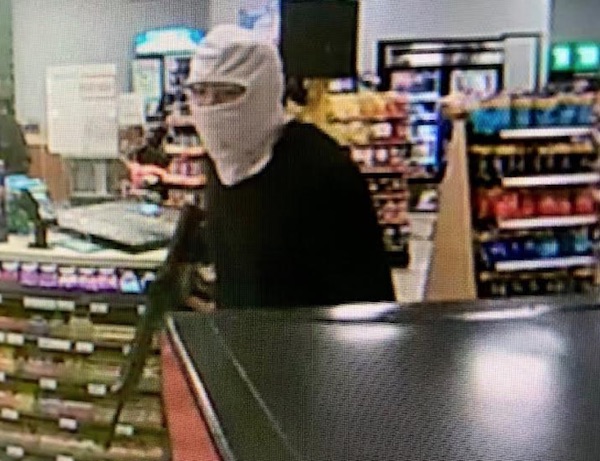 News Release from Innisfail RCMP
Innisfail RCMP respond to armed robberies – UPDATE 3 – suspect arrested
This past weekend, RCMP were kept busy responding to multiple complaints of armed robberies.  On Thursday, Aug. 26, 2021, at approximately 11:30 p.m., RCMP received a report of an armed robbery at a business on 50 Street. A suspect entered the business, disguised with a balaclava and carrying a weapon. The suspect demanded cash from a customer and from the store employee. The suspect took an undisclosed amount of Canadian currency and fled on foot. Despite a thorough, coordinated search of the area, the suspect was not located.
On Saturday, Aug. 28, 2021, at 1:40 a.m., RCMP were dispatched to another report of a robbery from the same business. A suspect entered the business, disguised with a black face mask and carrying a weapon. The suspect demanded items from the same cashier. The suspect took an undisclosed amount of Canadian currency and cigarettes. The suspect forced the cashier in to the back office, and the suspect attempted to destroy the video surveillance system. The suspect then fled on foot.
On Saturday, Aug. 28, 2021, at 9:20 p.m., RCMP were dispatched to a third robbery complaint at an address on 46A Street. A suspect armed with a weapon attempted to steal a vehicle from a victim but was unsuccessful. At 9:24 p.m., RCMP were dispatched to a business on 42 Avenue for a similar complaint. The victim reported that a suspect who was carrying a weapon tried to steal the victim's truck. When the suspect was unsuccessful, he fled the area on foot.
Police officers from Innisfail, Red Deer City, and Blackfalds RCMP detachments, as well as the RCMP Police Dog Services and the RCMP Emergency Response Team conducted an intensive search for the suspect.
On Sunday, Aug. 29, 2021 at 10:00 a.m., the suspect turned himself in to Innisfail RCMP and was arrested without incident.
Cyrus Jason Boysis (26) of Innisfail, Alta. has been charged several offences including:
Robbery with a firearm (x5)
Forcible confinement
Disguise with intent to commit an offence (x3)
Pointing a firearm (x3)
Possession of a weapon for a dangerous purpose (x5)
Mischief under $5000
After a judicial interim release hearing, Boysis was released to appear in Red Deer Provincial Court on September 27, 2021 at 9:30 a.m.
Innsifail RCMP believe this suspect was responsible for all four incidents. There is no further concern for public safety at this time. Innisfail RCMP's General Investigation Section is continuing with the investigation.
Shooting Update: Deceased had broken into home where shooting took place
News Release from Blackfalds RCMP
Blackfalds RCMP investigate shooting – **UPDATE**
The RCMP Major Crime's Unit is continuing with the investigation including examination of the scene with the RCMP Forensic Identification Services and interviewing witnesses. The initial investigation has indicated that the deceased broke into the residence and an altercation occurred with the homeowner. The homeowner was treated for injuries he sustained and has been released from the hospital.
The investigation is in the early stages. No charges have been laid at this time.  Further updates will be provided when further details can be shared.
Background:
August 2, 2021
Blackfalds RCMP investigate shooting
On August 2, 2021, at 3:11 p.m., Blackfalds RCMP received a complaint of a residential break and enter in progress off of C & E Trail in Red Deer County. Upon arrival, police discovered that the homeowner had sustained injuries and another male in the residence had sustained a gunshot wound. EMS attended and pronounced the male with the gunshot wound as deceased. The homeowner was transported to the hospital where he is being treated for non-life threatening injuries.
RCMP Major Crimes Unit has been called in and has taken over the investigation.
There is no ongoing danger to the public.