Local artist records original song for Remembrance Day with video showcasing Red Deer's military history
This spring, a singer and songwriter friend of mine from Red Deer, Shelly Dion, came to me with a song idea that had, in her words, been "knocking around in my head for the past 30 years". She said that she really wanted to pay her respects to the people who sacrificed their lives and livelihoods to go to war.
The song is called "Lay Me Down", and it's a very fitting song for this time of year. We decided to get together and record a simple version of the song.  Then I sent her off to see musical wizard, Red Deer's Heath West of Medodius Design.  Heath came up with some excellent improvements and we recorded it in his studio this fall.
As Honorary Colonel of 41 Signal Regiment in Alberta, I'm always looking for opportunities to promote the military, our Regiment's members, and of course at this time of year, to acknowledge the sacrifice made by the men and women who serve in the Canadian Armed Forces. "Lay Me Down" hit all the right notes.
With some help from Counsellor Michael Dawe, long time archivist for the City of Red Deer, I gained access to some wonderful historic photos that helped me to tell the some of the story of Red Deer's military history. At the same time, I wanted to help the members of our Regiment honour the many local members who have volunteered to put their lives and careers on hold to deploy internationally to places like Afghanistan, Golan Heights, Bosnia-Herzegovina, Croatia, and more recently Ukraine and Latvia. This project allowed me to both profile some local history and recognize our more modern history. Thanks to WO Drew Adkins of 41 Signal Regiment for his help in coordinating photos from our wall of fame inside Cormack Armoury.

The above video is the result. Take some time to learn about our local military history. Do you know who Cormack Armoury  is named after? You'll also learn about local members of 41 Signal Regiment (2 Sqn), many of whom actively serve in Armed Forces today. You may even know some them as neighbours, friends, and co-workers.  Please take a moment to acknowledge their service, and on November 11th, with so many restrictions that limit our usual services and ceremonies, please take a moment at 11 AM to be silent and consider how lucky we are to be at peace in our country.
"Lay Me Down" is written and performed by Shelly Dion and produced and engineered by Heath West. Musicians: Bagpipes Glenn MacLeod, acoustic guitar Heath West, electric guitars Lloyd Lewis, drums Phil Liska, Bass Doug Gagnon.
Click to read more on Todayville.
2019 CANADA WINTER GAMES NAMED STC CANADIAN SPORT EVENT OF THE YEAR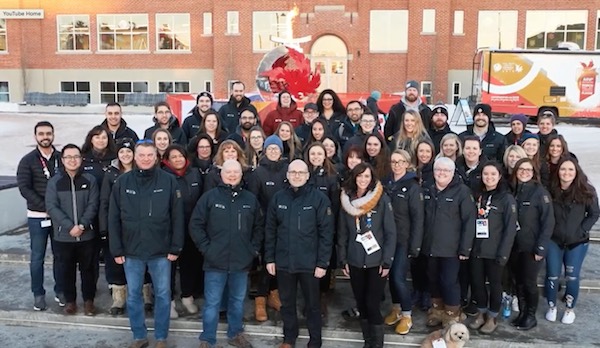 From the Canada Games Council
The 2019 Canada Winter Games have won the 2020 Sport Tourism Canada (STC) Canadian Sport Event of the Year Award with an event budget greater than $1 million.
The presentation of the 2020 PRESTIGE awards, postponed from last year, were hosted virtually as a gala on-line production. The presentation was hosted by Olympian, World Cup medallist and CBC Broadcaster Kelly VanderBeek.
The STC Canadian Sport Event of the Year Award recognizes the overall success of an outstanding single-sport, multi-sport or collegiate event held in Canada in 2019. The criteria states that the event rights holder is a Canadian governing body/entity and that a Canadian community bid against other Canadian communities and/or was awarded the right to host the event.
Thank you from 2019 Games CEO Scott Robinson, Mayor of Red Deer Tara Veer, and 2019 Games Chair Lyn Radford
2019 Canada Winter Games Facts
-The 2019 Canada Winter Games took place from February 15 – March 3, 2019 in Red Deer, Alberta
-The Games were organized by the 2019 Canada Winter Games Host Society led by Chair Lyn Radford
-The Games featured 19 sports and 150 events alongside a major arts and cultural festival
-Red Deer welcomed over 3,600 athletes, managers and coaches, 4,600 volunteers, and more than 26,000 visitors throughout two weeks of competition
-The Canada Games represent the highest level of national competition for Canadian amateur athletes, and were the largest event that Red Deer has ever hosted
-Sport infrastructure legacy generated from the Games includes the construction of the Gary W. Harris Canada Games Centre which is a multi-purpose venue built specifically for the 2019 Games that includes an ice rink, gymnasium, basketball court, running and sprint tracks, and squash courts
-The Games raised over $12M in sponsor and donor fundraising, resulting in the most successful sponsorship program in Games history

-Financial legacy from the Games includes generating a total net economic activity (GDP) of $44.7M for Red Deer and $60.6M for the Province of Alberta
-The Host Society donated over $500,000 in sport equipment and assets post-Games to over 40 local and provincial sport organizations and not-for-profits
Quotes
"The 2019 Canada Winter Games were a life changing experience for all participants. It was a time for dreams to become reality and for community to come together to deliver one of the elite hosting events in 52 years of history of Canada Games. The Canada Games framework gave Red Deer and Alberta an opportunity to build legacy, support sport development and deliver life long friendships to all. We thank Sport Canada, Government of Alberta, City of Red Deer, Canada Games Council,  volunteers, staff, sponsors and partners for this fabulous journey. Thank you to the sponsor, Québec City Business Destination, of this event category of the STA Prestige awards. Your sponsorship allows for all of Canada to see the wonderful work done in our Sport Tourism industry. Merci beaucoup!"
Lyn Radford, Chair, 2019 Canada Winter Games Host Society
"The 2019 Canada Winter Games were an incredible event that showcased our nation's top amateur athletes and left behind a legacy of infrastructure, sustainability, and community pride in Red Deer. The City of Red Deer, Host Society staff, and the thousands of volunteers should be proud of what they accomplished and the 2019 Games are truly deserving of this award and recognition."
Evan Johnston, Chair, Canada Games Council
"Thank you to Sport Tourism Canada for recognizing the 2019 Canada Winter Games, with the honour of this recognition. This award is a tribute to the incredibly hard work accomplished by our local Host Society, our generous partners and the more than 5,000 incredible community volunteers who made this opportunity possible. To the people of Red Deer, be incredibly proud of what you accomplished. We are here because you courageously said yes. We are here because you said we will find a way. We are here because you said we'll do it together. Thank you, Canada Games, for the opportunity to welcome our fellow Canadians to our community for this once-in-a-generation opportunity."
Tara Veer, Mayor of Red Deer
Enjoy this wonderful look back at the 2019 Canada Winter Games, hosted by Ron MacLean

Service Dog program looking for volunteer "Puppy Raisers" and boarding homes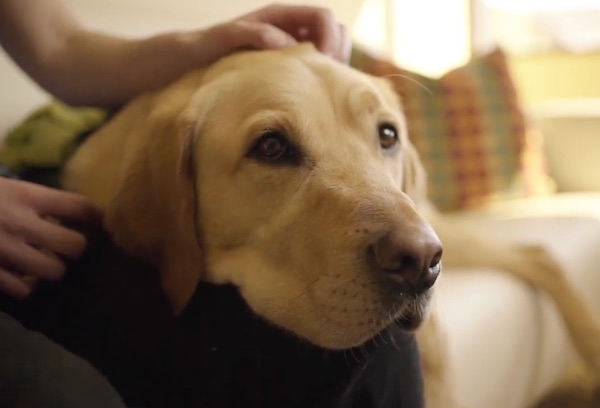 Red Deer Puppy Raising Program Announcement                                                                      
Dogs with Wings (DWW) is launching a new volunteer puppy raising program in Red Deer, AB this Spring! The Red Deer puppy raising program is a satellite puppy raising program where volunteers raise, train, and foster puppies from 8 weeks old to 14 – 16 months old and prepare them to become Service Dogs when they grow up. The Red Deer program will need full time puppy raisers and boarding homes, to puppy sit when puppy raisers are away. This program will join our three other locations in Edmonton, Calgary, and Grande Prairie and it's an exciting time for us!
We have partnered with the Central Alberta Child Advocacy Centre (CACAC) in Red Deer for this special announcement. In October 2020, we placed our Facility Dog DWW Quinn at the CACAC to assist them in the important work that they do in their community.
"Having Quinn as a part of our Child & Family Advocacy program provides a huge amount of comfort not only to the children and youth coming through our doors, but to their families and our entire staff as well. We're excited for Central Alberta to have the opportunity to be a part of a program that has such a great impact in our community – these puppies are going to make a huge difference in many lives, starting with their foster families'." Mark Jones, CEO, CACAC
Quinn is our 5th Assistance Dog to live in Red Deer, alongside Facility Dog DWW Harley at the Red Deer City Victim Services, two Companion Dogs, and one Autism Service Dog.
Dogs with Wings relies heavily on the assistance of our volunteer puppy raisers to be able to have our dogs earn their wings and graduate with a client! Our dogs help individuals with a wide range of tasks, ranging from assisting individuals who use wheelchairs, to providing safety and support to children with Autism, to assisting children and adults with disabilities at home and in their communities, and working with organizations to assist them in their community work. We need your help to become a puppy raiser! We are looking for 5 volunteer Puppy Raisers and 3 volunteer Boarding Homes to welcome puppies into their home this spring.
"Puppy Raisers are the cornerstone of our training program at Dogs with Wings.  At the heart of every successful assistance dog team is a puppy raiser who embraced the opportunity to raise a special puppy, teach them to feel safe in the world, and help them learn the skills necessary to have a solid foundation for their working career. We look forward to expanding this program to the Red Deer community." – Doreen Slessor, Executive Director, Dogs with Wings.

As a Puppy Raiser, you become part of our team that works toward fulfilling our mission, which is to enrich the lives of people with disabilities by providing them with highly skilled Assistance Dogs that increase their mobility, foster independence, and further their contributions to the community. The position of Puppy Raiser is the most demanding and rewarding. By accepting the care and education of a DWW puppy, you become one of our most valuable team players. A Puppy Raiser is a 24-hour, 7 days per week volunteer position.
The role of the Puppy Raiser is to socialize a puppy to as many environments and situations as possible. The puppy must be exposed to various situations, on a regular basis, such as: offices, malls, restaurants, downtown areas, elevators, and public transportation. The ultimate goal of a Puppy Raiser is to help the puppy develop sufficient social skills to behave in such a manner that its presence will be acceptable in all circumstances. DWW provides care for your dog when you are on vacation and covers the cost of all dog food, gear and equipment, training equipment, food bowls, service dog in training jacket, and covers the cost of all veterinary expenses. All you need to do is provide a name tag, toys, a bed, and treats! To become a Puppy Raiser, all that we ask is that one adult must be home during the day (or able to bring the puppy to work with you) and that you attend weekly training classes. For more information on our criteria and expectations, please contact us!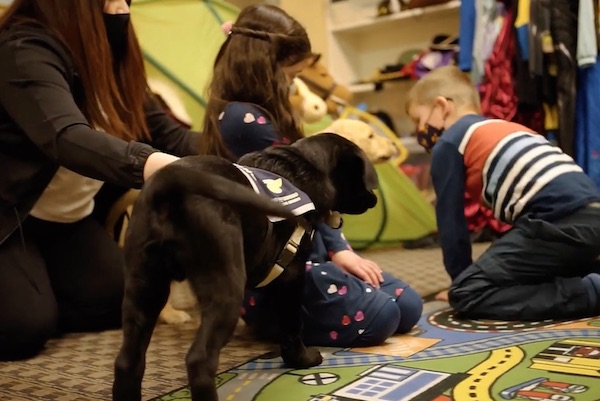 "Dogs with Wings is excited to open a new puppy raising program in Red Deer and expand our puppy raising program. This will allow us the opportunity to raise and train more dogs to help our clients. It has been an absolute privileged to work with the clients in the Red Deer and Central Alberta community and to see our dogs make such an incredible difference in their lives." – Veronica Fraser, Dogs with Wings Instructor & Training Manager.
If you are interested in being a Puppy Raiser, please complete and send this application form: http://dogswithwings.ca/volunteer-application/. If you have any questions or concerns, feel free to contact our office at (780) 944-8011 or via e-mail at [email protected].
More information about our organization and the programs we offer can also be found on our website (https://dogswithwings.ca/helping-us/volunteering-edmonton-calgary/_ at www.dogswithwings.ca. Thank you for your interest in being a Puppy Raiser that will help a dog earn its wings and give the gift of independence to someone in your community!
About DWW: Dogs with Wings Assistance Dog Society's (DWW) mission is to foster integration and independence for individuals with disabilities by providing them with highly trained Assistance Dogs and aftercare. They are a registered Non-Profit Society with a volunteer Board of Directors. Dogs with Wings Assistance Dog Society is an internationally accredited organization through Assistance Dogs International (ADI). Dogs with Wings specializes in the following areas: Service Dogs, Autism Service Dogs, Facility Dogs, and Companion Dogs. Service Dogs assist people with physical disabilities who use wheelchairs to enhance their quality of life and achieve greater independence. Autism Service Dogs provide greater safety and independence for children with Autism. Facility Dogs are part of a specially trained team that provides goal directed interventions, which promote improvement in physical, social, emotional, or cognitive abilities. Companion Dogs assist those who would benefit from having a well-trained service dog, but do not require public access. For more information, visit www.dogswithwings.ca
Central Alberta Child Advocacy Centre (CACAC): The Central Alberta Child Advocacy Centre is a not-for-profit organization rooted in the protection and recovery of today's most innocent and vulnerable – our children. The Centre is comprised of a collective that is driven by the courage to support children, youth, and their families affected by abuse, enabling them to build enduring strength and overcome adversity.
We work in a collaborative partnership with the Central Region Children's Services, Alberta Health Services, Alberta Justice, Alberta Education, the Central Alberta Sexual Assault Support Centre and the RCMP. Together we harness our collective courage to provide children with supported recovery. For more information on CACAC, please visit: centralalbertacac.ca