More Important Now Than Ever: Remembrance and a few thoughts on this World Suicide Prevention Day
More Important Now Than Ever: Remembrance and a few thoughts on this World Suicide Prevention Day
On August 31, 2019 my sister Kelly and I lost our bright, kind, and beautiful mother Tracey to suicide. In the weeks preceding her death, a major depression Mum had dealt with and overcome several times before in her life came back with a suddenness and intensity that staggered us. It was terrifying to see this episode's impact and how debilitating it was; the helplessness you feel when a loved one is being tormented by their own mind is it's own kind of torture. Still, even through her long and grinding bouts of depression in years past, suicide somehow never felt like a possibility. The very notion was abstract, dark, and seemed impossible- so it was the most shocking and devastating thing we could have imagined that it happened. It's now just over a year later and there are many days we still can't believe she's gone.
Our Mom was our best friend, our biggest cheerleader and just exuded light and kindness. She always wanted to help, whether it was my sister and I, her friends and family or complete strangers- if there was a need for volunteers, she'd be one of the first to sign up. She had so much love for us, for her dogs, for travelling, for golfing, for gardening, for relaxing with drinks on the patio and talking for hours. She was so compassionate and could truly see the good in everyone. When we were growing up, she worked as a registered nurse and often brought home little gifts from patients and their families that she had cared for. She left such an impression on the people she met and this was especially obvious at her memorial, where we were just blown away by the amount of people who attended that had worked with her years, even decades ago. The stories people were generous enough to share with us about our mom were so beautiful- they were such a gift and helped to propel us through that surreal day.
Last year at this time, as we moved through the chaos and fog immediately following Mum's death, I began to see bright yellow billboards all over town stating that '11 Edmontonians attempt or die by suicide per day'. As it turns out, each year, over 50 countries recognize September 10th as World Suicide Prevention Day. So soon after losing my mother this way, the subject of suicide was the only thing on my mind apart from the endless 'Why?'s. This campaign's timing was bananas.
I quickly learned the ads were promoting 11 of Us, a resource portal developed as part of Living Hope: A Community Plan to Prevent Suicide in Edmonton. The Living Hope initiative was developed by a committee of individuals and organizations dedicated to preventing suicides in Edmonton. The plan's objectives include raising awareness and making education on mental health and suicide prevention available to Edmontonians, in most cases free of charge.
Over the past year, I've taken advantage of this initiative and attended excellent courses provided by Living Hope stakeholders including Mental Health First Aid (Basic Course), Safe Talk, Question, Persuade, Refer (QPR), Applied Suicide Intervention Skills Training (ASIST), and Trauma Informed Care. Through these courses I have been lucky enough to meet and share my story with so many kind, compassionate and interesting people, whether they were the ones delivering the course or learning alongside me.
Of course COVID-19 has changed everything. Most of these courses are now offered online, including one I have yet to take called LivingWorks Start which teaches trainees to recognize when someone is thinking about suicide and to connect them with help and support. While many of us are dealing with screen-fatigue, please don't let the idea of one more online session deter you. Most courses don't require more than an hour, but the information you'll learn really could help keep someone with us.
This past year has been the hardest of my life, yet I've been encouraged and inspired by the work and efforts of so many as I try to gain peace and a better understanding of my family's experience. It goes without saying that suicide is a difficult topic- I've come to learn that nothing sucks the air out a room quite like the mention of it. It's much easier to look away, but for World Suicide Prevention Day this year, if your own mental health allows for it, take a moment to read about the experiences of suicide attempt survivors, caregivers, suicide loss survivors, and those at risk of suicide.
We live in a new world now and we're going to need each other more than ever. Like another one of those big yellow 11 of Us billboards I saw recently said, 'There's rarely been a more important time to check in with one another.'
WHERE TO GET HELP
Call 911 if someone is in immediate danger of becoming injured or dying.
In Edmonton: Call The Canadian Mental Health Association's (CMHA) Edmonton Distress Line 24/7 at (780)-482-4357 (HELP)
In Red Deer & across Alberta: Call the Mental Health Help Line at 1-(877)-303-2642
In Calgary: Call the Distress Centre Calgary's Crisis Line 24/7 at (403)-266-4357 (HELP)
Calgary Stampede receives $10M from federal government to aid recovery from pandemic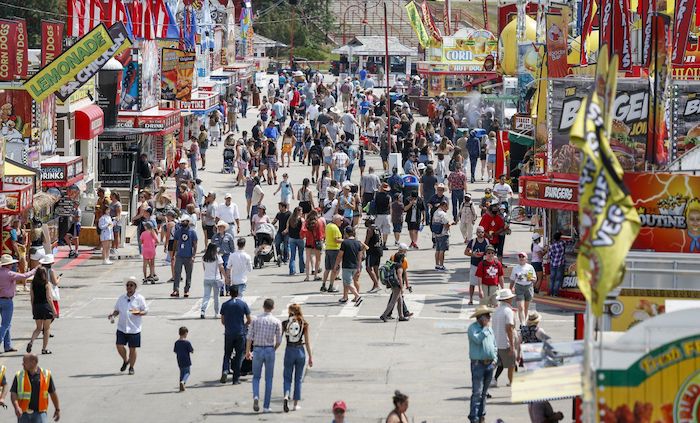 Calgary – The Calgary Stampede has received more than $10 million from the federal government to help it bounce back after last year's event was scaled down due to the COVID-19 pandemic.
A report to the city this week showed the Stampede had an operating loss of $8.3 million in 2021.
Last year's Stampede ran at half capacity because of COVID-19 public health measures and was cancelled all-together the year before.
Daniel Vandal, the federal minister for Prairies Economic Development Canada, says the money aims to support a full-scale Stampede to deliver the "authentic western experience" this year.
He says it would also help to reignite Alberta's visitor economy.
The 2022 Stampede is set to run from July 8 to 17.
"Festivals large and small were hard hit during the pandemic," Vandal said in a news release. "They are events where families and friends come together and take in the exciting atmosphere.
"The tourism industry is facing a strong comeback providing quality jobs across the country, showcasing stunning landscapes and offering exciting experiences right here in Alberta."
The federal government also provided about $1.8 million for four other tourism projects in southern Alberta: Charmed Resorts, Cochrane Tourism Association, Heritage Park and Tourism Calgary.
This report by The Canadian Press was first published June 30, 2022.
Alberta Utilities Commission approves $31M ATCO fine, says in public interest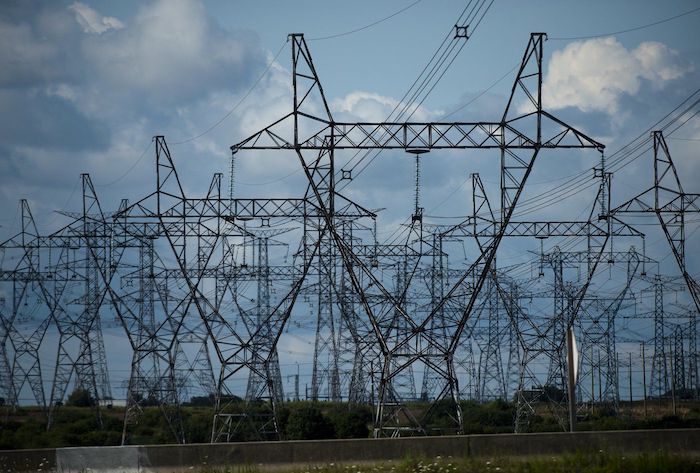 The Alberta Utilities Commission has approved a $31-million fine proposed for ATCO Electric's attempts to overcharge ratepayers for costs it shouldn't have incurred.
In April, ATCO Electric agreed to pay the penalty after a commission investigation found it deliberately overpaid a First Nation group for work on a new transmission line.
It said ATCO also failed to disclose the reasons for the overpayment when it applied to be reimbursed by ratepayers for the extra cost.
But in May, the Consumers' Coalition of Alberta said the proposed settlement doesn't adequately compensate people in the province for the harm they have suffered.
The commission says in its ruling that after carefully considering the settlement agreement, it is satisfied that accepting it is consistent with the public interest.
The commission also says the agreement would not bring the administration of justice into disrepute.
"The commission considers that the settlement is fit and reasonable, falling within a range of reasonable outcomes given the circumstances," reads the ruling released Wednesday.
The settlement came after an investigation into a complaint that ATCO Electric sole-sourced a contract in 2018 for work needed for a transmission line to Jasper, Alta.
The agreement says that was partly because another of Calgary-based ATCO's subsidiaries had a deal with a First Nation for projects, including for work camps on the Trans Mountain Pipeline expansion.
The statement of facts says ATCO Electric feared that if it didn't grant the Jasper contract to the First Nation, it might back out of its deal with ATCO Structures and Logistics. It's illegal for a regulated utility to benefit a non-regulated company in this way.
This report by The Canadian Press was first published June 29, 2022.