Australia Has Lost a Cricket Legend – Shane Warne
Australia, and the cricketing world, is in shock after the Australian media broke that legendary bowler – Shane Warne had died of a heart attack while on holiday in Koh Samui, Thailand. The 52-year-old spin bowling maestro was found unconscious and not breathing at the Samujana Villa resort on the island of Koh Samui by a friend. They were meant to meet up for dinner, but as time went by, Warne's friend came round to his bungalow to see what the hold up was.
Australias' Best Ever Cricketer
Warne has always been known as a larger-than-life cricketer. A boisterous larrikin with a passion for the game that was matched by his behavior off the field. He dazzled and mesmerized cricket fans—and opposing batsmen. The blue-eyed, blonde-haired Australian cricket legend had his share of controversy with drugs, sex scandals, and gambling that made headlines throughout his career.
He was a well known playboy away from the cricket pitch and was renowned for his love of fast food, beer, and cigarettes. Shane Keith Warne was born on September 13th, 1969, in the suburb of Ferntree Gully, Victoria, Australia. Realizing that he was no scholar early in life, Warne found passion in playing sport. His first true sporting love was Australian Football Rules (or VFL in those days), and he was talented enough to be awarded a junior scholarship with the famous St. Kilda Football Club.
Early Life and Sport
However, after three years at St. Kilda, he was cut from the squad and the club, with guidance that he was not up to the standard required for success with the senior team. After his foray into Aussie rules, Warne turned his attention to cricket. He was good enough to be selected to train at the Australian Cricket Academy in Adelaide, South Australia, before signing up with the Accrington Cricket Academy in 1991. His leg-spin bowling craft was slowly developing into the cricketing weapon it would eventually become.
After returning to Australia in late 1991, Warne made his first-class cricket debut for Victoria. His bowling talent was recognized by the national selectors, who promptly chose him for the Australian A team. Shortly afterward, he graduated to the senior Test team and played against India in his debut test match at the Sydney Cricket Ground in 1992. Shane Warne quickly developed into the Australian cricketer who was one of the most influential leg-spin bowlers in cricket history. Easily recognized as the most difficult form of bowling to master, Warne's accuracy and control made him an exceptional Test match wicket-taker. His game seemed flawless regardless of the cricketing surface. Alongside his accurate leg breaks, Warne had great disguise and effectiveness with his top-spinner and great control with his 'googly' (a ball bowled with reverse-spin that breaks unexpectedly in the opposite direction anticipated). Adding to all of this, his 'flipper' (a ball that is bowled quicker, flatter, and directed at the stumps), Warne had all of the tools of the trade for a leg-spinner.
Post Cricket Career
His success prodigiously promoted the almost-forgotten art of leg-spin bowling and brought variety to a sport dominated by quick bowlers. Towards the end of his career (2006), he became the first bowler ever to capture 700 Test wickets. While playing the game of cricket, he appeared unconquerable, tantalizing crowds from all cricketing nations, while deceiving opposition batsmen with his diverse deliveries.
Warne always had a love-hate relationship with the media, and his personal weight gain problems (which were common throughout his career) became the press gallery's main topic at one point. Warne retired from test cricket in 2007 after Australia won back the Ashes against England in a whitewash series in Australia. However, he did play a few matches in the shorter forms of the game and retired from playing altogether in 2011. His diverse interests away from the cricket pitch involved playing poker in the world championship poker tournament, designing and creating his men's underwear and cologne lines, and supporting underprivileged kids' charities.
Conclusion
However, Warne's greatest love was cricket, and his comprehensive knowledge of the sport saw him commentating in various roles locally and abroad. With his unique insight into leg-spin bowling, and alongside his astuteness with cricketing tactics, few commentators understood the game better than him. His sudden death at the Thai island villa sent shockwaves across the cricketing world. Warne was an Australian sporting icon and legend who we will all sorely miss. Yet his cricketing legacy will live on.
Concussed: The NFL Needs Its Head Read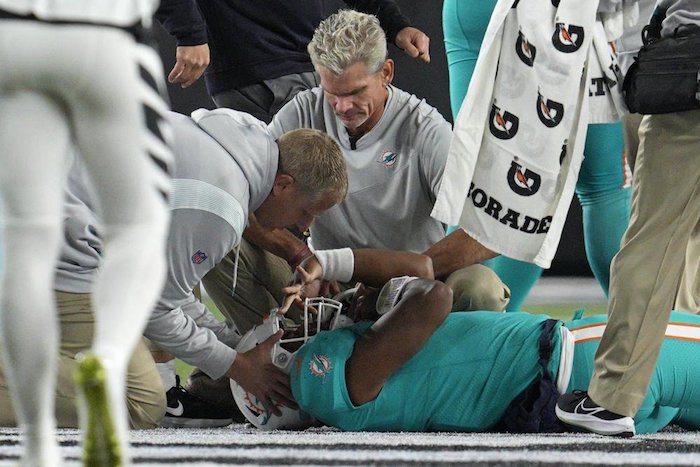 Sign up today for Not The Public Broadcaster newsletters. Hot takes/ cool slants on sports and current affairs. Have the latest columns delivered to your mail box. Tell your friends to join, too. Always provocative, always independent. https://share.hsforms.com/16edbhhC3TTKg6jAaRyP7rActsj5
In 2014 Tipping Point author Malcolm Gladwell commented that, within 25 years, the NFL might become a renegade sport outside the mainstream of culture. "We will go to a middle position where we will disclose the risks and essentially dare people to play …," Gladwell repeated in the recent film United State of Football "That's what the Army does. So we leave the Army for kids who have no other options, for whom the risks are acceptable.
"That's what football is going to become. It's going to become the Army. That's a very, very different situation. That's a ghettoized sport, not a mainstream American sport." Many derided Gladwell at the time, but events this past week have leant credence to his theory.
Perhaps it's the hangover from being lied to about The Science of Covid-19 by the mahatmas of healthcare. But if the NFL medics were hoping the public would give them the benefit of the doubt about their treatment of the gruesome Tua Tagovailoa head injury the past ten days they are sadly mistaken.
For a league that has pounded its chest about its attempts to lessen the danger from head hits, the farce that followed Tagovailoa's injury the past week is a cruel deception. Whatever the facts eventually reveal (the NFL says it's investigating) the PR failure of a system designed to protect employees is irreversible.
Former All Pro and now NBC broadcaster Rodney Harrison summed up the players' reaction to the Tua episode. ""Please take care of yourself. Don't depend on the NFL. Don't depend on anybody. If something's wrong with your head, report it." – @Rodney_Harrison
Tagovailoa exhibited concussion symptoms after hitting his head late in the first half of Miami's Week 3 game against Buffalo. He staggered and weaved before being helped off the field and into the dressing room. He was soon cleared by a team physician and an unaffiliated neurotrauma consultant to return in the second half as Miami beat the favoured Bills. Tagovailoa and the team later said his legs were wobbly because of a back injury.
Dolphins head coach Mike McDaniel said that he was comfortable with his team's processes regarding Tagovailoa's health and clearance to return to play so quickly. "He was evaluated and then cleared by several layers of medical professionals, who – I don't pretend to be one – but those people, the collection of them, cleared him of any head injury whatsoever. He had a back and ankle issue." The team said it was good with sending Tagovailoa to play in Cincinnati. again on Thursday, just four days later.
Bad idea. After the Dophins QB rolled out on a play, 340-pound Bengals defensive tackle Josh Tupou slammed Tagovailoa backward into the turf. In the classic sign of concussion, Tagovailoa's hands froze in an upright position while his fingers splayed awkwardly as he lay still on the ground. After a long delay he was taken away on a stretcher and sent to a local hospital. He was later released from the hospital and flew home with the Dolphins hours later.
The tsunami of outrage from media, fans and players quickly destroyed the NFL's cultivated narrative of a proper protocol. So a scapegoat had to found. Accordingly, the neuro-trauma consultant who let Tagovailoa back into the Bills game in Miami was fired by the NFLPA after it was discovered that the doctor has made 'several mistakes' in his evaluation.
Sure. You go with that. Baltimore head coach John Harbaugh— for one— was not buying., "I couldn't believe what I saw," Harbaugh said about Thursday night's re-injury. "I couldn't believe what I saw last Sunday. It was astonishing to see. I've been coaching for 40 years — college and the NFL — and I've never seen anything like it before."
Players present day and retired chimed in. Chris Long: "Now IF protocol wasn't followed & I'm a coach or executive who greenlit him playing 4 days after a head injury… I have no idea how you're focused on the game… shit is going to get real." Patriots star DB Adrian Phillips: "Dude should not have been playing tonight."
Shannon Sharp: "That's a serious injury . Tua shouldn't have been out there with Sunday Thursday turn around. Sometimes players need protecting from themselves. Dolphins failed Tua"
Ben Watson: "I know what I saw and Tua was concussed last week. The fact that he was able to return to play is everything that's wrong with the game so many of us love. A full investigation is forthcoming. Praying for this young man right now. This is awful to witness."
What even lay people now understand is that one brain injury makes a person more vulnerable to another injury— especially in a short period of time. Meaning the NFL needed to be extra diligent with Tagavailoa. They failed. Now no one can say when— or if— Tagavailoa will return to playing.
While attention is focussed on the NFL's shortcomings it needs to be pointed out that the NHL continues its own nonsense over brain injuries. Knowing what is known now the league still allows fit, powerful players to punch each other in the head over… no one is sure. If Don Cherry were still the measuring stick he'd say it's about honour.
NHL commissioner Gary "The Good Doctor" Bettman somehow can say that the link between punching a man in the head and brain trauma is still unproven. He seems unaware that protecting the NHL's sluggo past may make him popular with his owners, but sponsors and fans are no longer with him.
They are eventually going to follow Gladwell's advice and avoid a lucrative sport that employs only those who have nothing to lose.
Bruce Dowbiggin @dowbboy is the editor of Not The Public Broadcaster (http://www.notthepublicbroadcaster.com). A two-time winner of the Gemini Award as Canada's top television sports broadcaster, he's a regular contributor to Sirius XM Canada Talks Ch. 167. Inexact Science: The Six Most Compelling Draft YearsIn NHL History, , his new book with his son Evan, was voted the eighth best professional hockey book of by bookauthority.org . His 2004 book Money Players was voted seventh best, and is available via http://brucedowbigginbooks.ca/book-personalaccount.aspx
MLB playoff primer: Things to know as postseason nears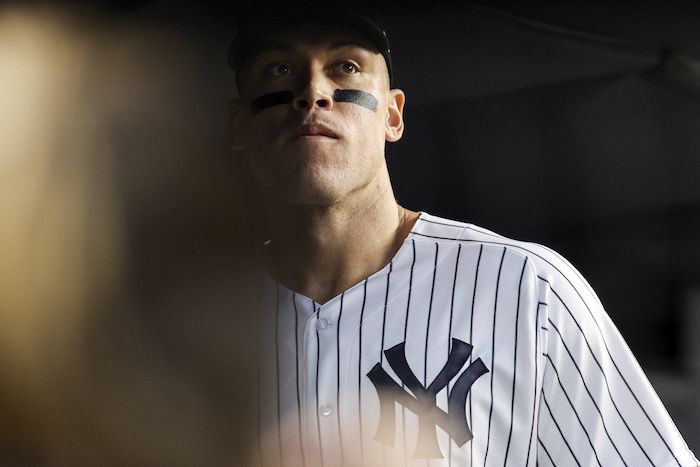 By David Brandt
Major League Baseball's postseason has a little more heft this season.
The playoffs are rapidly approaching, with the final regular season games set for Oct. 5. The postseason begins two days later with a field of 12 teams — up from last year's 10 — and includes a best-of-three format for the opening wild-card round.
An expanded postseason could lead to some spicy early postseason matchups. San Diego's newly acquired slugger Juan Soto against the defending World Series champion Braves? Ageless star Albert Pujols and the Cardinals against Bryce Harper, Kyle Schwarber and the Phillies?
Both are possibilities depending on results in the season's final week.
MLB's new wild-card format is similar to the one currently used in college baseball for the NCAA Super Regional round: The three games will be scheduled on three consecutive days from Oct. 7-9 at the higher seed's field. The first team that gets two wins advances.
After that, the playoffs will be business as usual. The division series will be best-of-five, while the league championship series and World Series will be best-of-seven.
Here's a little more information about baseball's bulked-up postseason:
WHAT'S NEW IN BASEBALL'S WILD-CARD ROUND?
The best-of-three wild card format is a change from the sudden death one-game format that's been in place since 2012.
Six teams each from the American League and National League will qualify for the postseason, including the three division winners in each league. The three wild-card teams in each league will be the teams with the best record that didn't win their division.
The top two teams with the best records in each league will get a bye and don't have to play in the wild-card round. Those four teams get a few days of rest. Right now, that would be the Astros and Yankees in the American League and the Dodgers and Braves in the National League.
The wild-card round will feature four series: The No. 6 seed will play at the No. 3 seed in both the AL and NL. The No. 5 seed will play at the No. 4 seed.
WHY ARE THE PLAYOFFS STARTING LATE?
October's postseason festivities will bleed into November before a champion is crowned.
That's mostly because of the sport's labor strife that resulted in a work stoppage over the winter. It delayed the beginning of spring training and pushed the regular season back about a week. Baseball players and owners salvaged the usual 162-game season, but to do that, they had to move opening day from March 31 to April 7.
Some of the games originally scheduled for the first week of the season were moved to the end, meaning a season that was originally scheduled to end on Oct. 2 instead ends on Oct. 5.
Hence, a late start to the playoffs.
WHAT HAPPENED TO BASEBALL TIEBREAKER GAMES?
Game No. 163 is one that lives in baseball lore. Bucky Dent's homer for the Yankees in 1978. Matt Holliday's game-winning run in the 13th inning for the Rockies in 2007.
Those days are gone.
If there's a tie for one of the playoff spots, mathematical tiebreakers will be used instead of an extra game. The first will be the head-to-head record between the two teams involved.
If that can't handle the stalemate, the team with the best intra-divisional record will win the tiebreaker. If that doesn't work, the process continues with more and more convoluted solutionsuntil a resolution is reached.
It's unlikely tiebreakers will be needed in the American League, but keep an eye on the National League. The Braves and Mets are locked in a tight race for the NL East, while the Brewers and Phillies are in a battle for the final NL wild-card spot.
WHO ARE THE FAVORITES?
Great question.
The Los Angeles Dodgers have been dominant all season with a lineup that includes Mookie Betts, Trea Turner, Will Smith and Freddie Freeman. They could top 110 wins this season during the final week.
Over in the American League, the Houston Astros have already topped 100 wins as well. They've got a loaded lineup that includes Jose Altuve, Alex Bregman and Yordan Alvarez, along with potential AL Cy Young winner Justin Verlander.
New York's teams should figure into the mix as well. The Yankees were cruising for much of the season — led by star Aaron Judge's 61-homer campaign — but have just a 30-31 record since the All-Star break. The Mets have one of the league's deepest pitching staffs, with two aces on top in Jacob deGrom and Max Scherzer.
___
More AP MLB: https://apnews.com/hub/MLB and https://twitter.com/AP_Sports