Getting My Blood Glucose Back in the Normal Range Gave Me Tears of Joy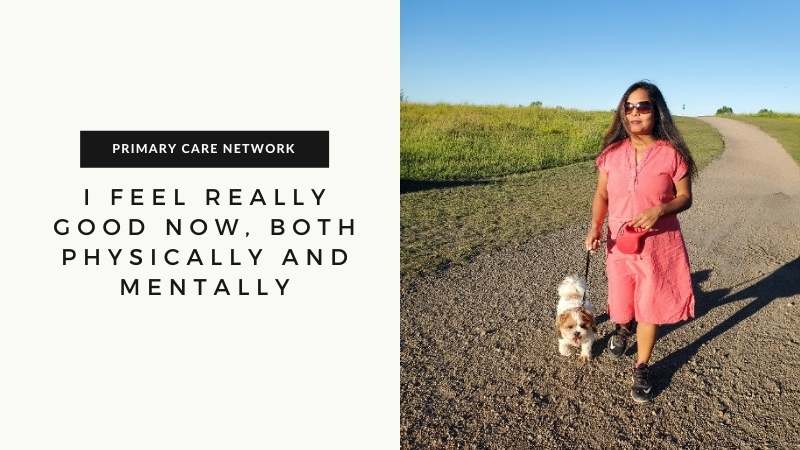 Diabetes runs in my family; my mom has it and my grandma did too. Well before Christmas 2019, at a routine physical my doctor told me that I have diabetes. I tried to bring it down for the next 3 months, but I was not successful, in fact it got worse. At this time, the doctor referred me to the PCN Family Nurse. I started seeing her and we made plans for how I could get through the Christmas season. However, I did very poorly as I love sweets. Getting poor readings, feeling exhausted and worrying who would look after my daughter if something were to happen to me left me very lethargic and depressed.
The nurse was patient and very encouraging. She helped me to change my mindset. I decided to take up the challenge to improve my blood glucose. The nurse and I talked about the rice in my diet and portion sizes of rice. I am from an island nation and rice is our staple. I did some testing of my blood glucose after consuming some of my favorite foods and I notice that amount of rice I was consuming did increase my blood glucose significantly. I thought I could never have a meal without it being mostly rice but I have learned now that I can do this quite easily. Even though I have a puppy, I would only walk her for 5 to 10 minutes at a time.
Since my mindset change, I worked to build up my activity. I started with 5-minute stints and pushed myself forward until now I am at one-hour stints. I take the dog for nice long walks and we both enjoy it. People comment on how good I look and how much more energetic I am. I feel really good now, both physically and mentally. The nurse helped to give me the confidence to tackle diabetes. I had tears of joy when I learned my blood glucose is back to the normal range.
To learn more about the RDPCN programs, visit www.reddeerpcn.com
Fill those yellow bags to ease shortages at the Red Deer Food Bank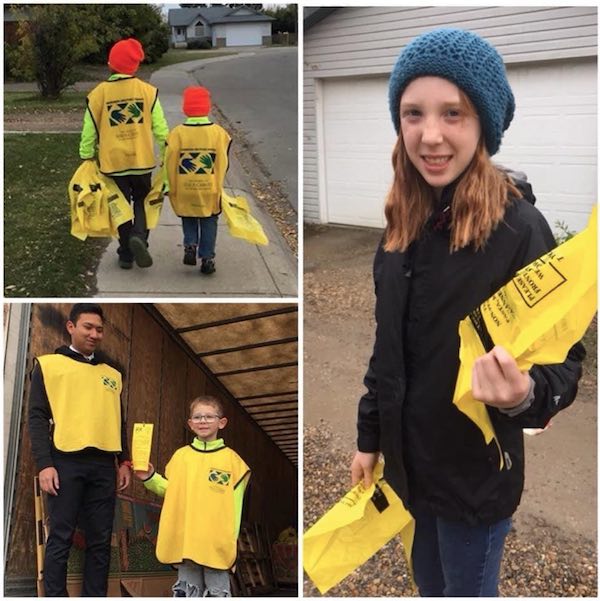 Article submitted by The Church of Jesus Christ of Latter-day Saints
The Red Deer Food Bank is consistently running out of specific food items. On October 23, Red Deer residents in the north half of the city are invited to participate in a food drive to help feed hungry central Alberta families.
It's not surprising that the Red Deer Food Bank is experiencing increased demand in the middle of a pandemic. While the food bank is doing a good job of meeting the needs of most users, there have been shortages in some food items. "We consistently run out of specific items like Kraft Dinner, canned beans and canned fruit," explained Mitch Thomson, executive director of the Red Deer Food Bank. "We've been holding our own, but we're consistently unable to provide those items. Forty percent of those served by the Red Deer Food Bank are children and comfort foods like macaroni and cheese is always in demand." Other items that are always in demand include canned vegetables, tomato sauce, spaghetti sauce, and canned dinners like beefaroni and hearty soups. All food
donations are used and appreciated.
How COVID has Affected the Red Deer Food Bank
The citizens of Red Deer have been very supportive of the Red Deer Food Bank and that has allowed the food bank to meet the increased needs it has seen since the pandemic began. It's important to note that the Red Deer Food Bank supports 23 other food banks. It's the only food bank in central Alberta that is
open five days a week and users come from Red Deer as well as other locations in the region. COVID has also resulted in a decrease in the numbers of volunteers who can assist stocking shelves, assembling and handing out hampers, and sorting donated food.
What's New at the Red Deer Food Bank
The Red Deer Food Bank is getting a more functional truck to transport food thanks to support from local donors. They've also moved bays, so that the warehouse area is now right next to the food bank.
A COVID-Friendly Food Drive
Food drives organized by members of the Church of Jesus Christ of Latter-day Saints in Red Deer have become an important way for the Red Deer Food Bank to stock its shelves. The upcoming food drive will involve additional precautions to prevent the spread of COVID-19. "Volunteers will drop off bags on the doorsteps of homes beginning on October 18 and then pick them up on October 23 without making any personal contact," explained Allison Strate, Red Deer Stake Food Drive Coordinator. "The bags will then be transported to the church and be placed on a truck to go to the Red Deer Foodbank. All volunteers will be wearing the appropriate personal protective equipment. We are hoping it will all run smoothly. We believe we can safely run the spring food drive and with the help of local citizens collect much needed food for those in need."
How to Participate in the Fall Food Drive
Bags will be delivered to the doorsteps of homes on the north side of the city the week of October 18 and they will be picked up on Saturday October 23 between 10 am and 12 noon and delivered to the Red Deer Food Bank.
All north-area residents are reminded to please support the food bank by leaving a food donation on their doorstep on Saturday, October 23. Anyone who does not get a yellow bag in their mailbox is welcome to bring donations to the Kentwood chapel of the Church of Jesus Christ of Latter-day Saints (8 Keast Way) between 10 am and noon on Saturday, October 23. Any community members or groups that would like to assist in delivering or picking up bags are welcome to contact Alison Strate, the Red Deer Stake Food Drive Coordinator at [email protected]
The Red Deer food drives are part of a series of food drives organized by members of the Church of Jesus Christ of Latter-day Saints. "The food drive is a huge undertaking with hundreds of volunteers working together for a really important cause," says Allison Strate, Red Deer Stake Food Drive Coordinator. "It's a wonderful opportunity to provide an important service to families and individuals who need help from the Red Deer Food Bank to put food on their tables."
Trevor's Story: I Have Anxiety and Depression. Where Can I Get Help?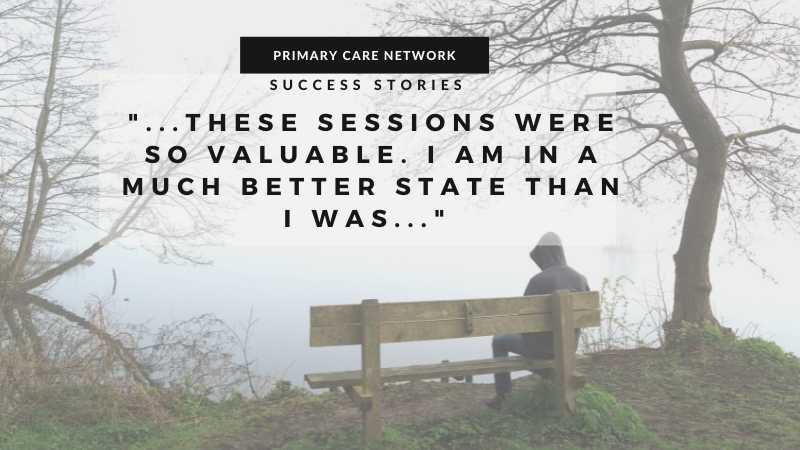 Trevor has suffered from anxiety and depression for a while. He had no idea where or how to get help with this. In discussing this with his doctor, he was referred to a Mental Health Counselor at Red Deer Primary Care Network.
Trevor says, "I, the skeptic, didn't expect that I would get much help but did decide to work with the counselor. I needed to do something. We had 6 sessions together. The counselor provided me with insight on things that should have been so obvious to me but they weren't. You don't know what you don't know. The counselor provided me with very practical and valuable tools. I came away with a different, more positive way to think about things. And it was just great to have a non-judgmental person to listen to me. It is a relief to just be able to tell someone who was really listening about my struggles.
These sessions were so valuable. I am in a much better state than I was. My struggles are not over but I manage to get through each day using the tools and improved mindset that I learned.
If anyone else is struggling like me I recommend no matter if they think it won't help  just go, go in with an open mind. Even if you just feel you need someone to talk to you will get valuable tools to help manage your situation."
To learn more about the RDPCN programs, visit www.reddeerpcn.com
Read more Success Stories from the Red Deer Primary Care Network.