Getting My Blood Glucose Back in the Normal Range Gave Me Tears of Joy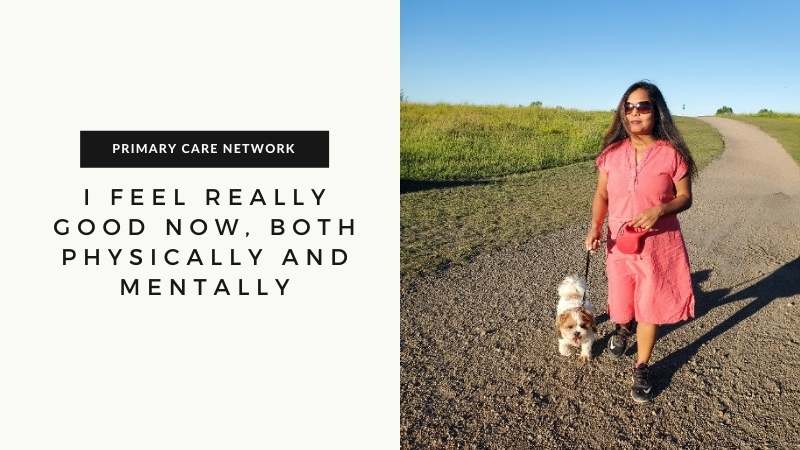 Diabetes runs in my family; my mom has it and my grandma did too. Well before Christmas 2019, at a routine physical my doctor told me that I have diabetes. I tried to bring it down for the next 3 months, but I was not successful, in fact it got worse. At this time, the doctor referred me to the PCN Family Nurse. I started seeing her and we made plans for how I could get through the Christmas season. However, I did very poorly as I love sweets. Getting poor readings, feeling exhausted and worrying who would look after my daughter if something were to happen to me left me very lethargic and depressed.
The nurse was patient and very encouraging. She helped me to change my mindset. I decided to take up the challenge to improve my blood glucose. The nurse and I talked about the rice in my diet and portion sizes of rice. I am from an island nation and rice is our staple. I did some testing of my blood glucose after consuming some of my favorite foods and I notice that amount of rice I was consuming did increase my blood glucose significantly. I thought I could never have a meal without it being mostly rice but I have learned now that I can do this quite easily. Even though I have a puppy, I would only walk her for 5 to 10 minutes at a time.
Since my mindset change, I worked to build up my activity. I started with 5-minute stints and pushed myself forward until now I am at one-hour stints. I take the dog for nice long walks and we both enjoy it. People comment on how good I look and how much more energetic I am. I feel really good now, both physically and mentally. The nurse helped to give me the confidence to tackle diabetes. I had tears of joy when I learned my blood glucose is back to the normal range.
To learn more about the RDPCN programs, visit www.reddeerpcn.com
Share a special night with Great Big Sea's Sean McCann this Saturday for the Child Advocacy Centre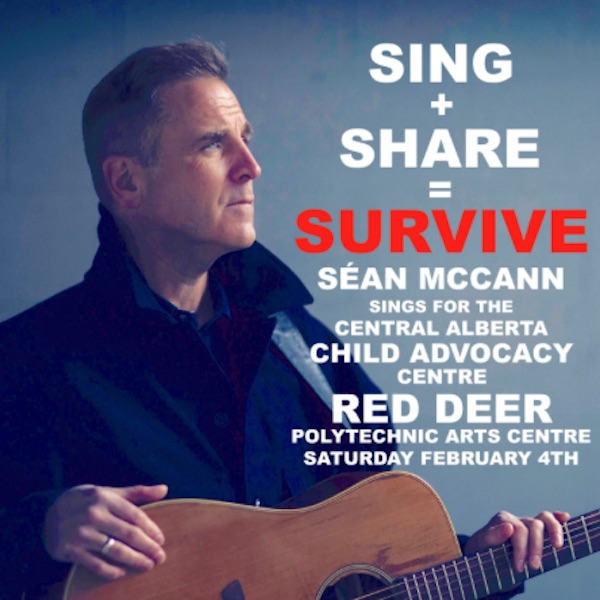 Tickets selling fast for Séan McCann – Sing, Share, Survive
In support of the CACAC
Séan McCann from Great Big Sea will be performing in support of the Central Alberta Child Advocacy Centre this Saturday, February 4th!

Tickets are selling fast! In this powerful live music and storytelling event, you'll learn the meaning of resiliency. Séan will be joined by special guest Sheldon Kennedy for this special performance!
Tickets are $50 each through Red Deer Polytechnic ticket office.
About Séan McCann –
A survivor of sexual abuse as a teenager, Séan has spent the last ten years touring North America as a musical keynote speaker, singing and sharing his story with theatre audiences, front line workers, teachers, students, patients, inmates, veterans, and anyone who has struggled with their mental health. Séan believes that music is medicine and a song is never more powerful than when it is sung with a friend.
As part of this event, the CACAC is benefiting from an
online silent art auction, operated by JRADCLIFFE Auctioneering.

These artworks were created and curated by Kathryn Fellowsand donated to this auction in her memory by her daughter Sharon Moffat.

Watch on social media for a link to this auction, which opens on February 4th.
We're building a path forward for victims of child abuse, neglect, and sexual exploitation. The Centre of Excellence will house many partners in one building, including teams from Alberta Health Services, RCMP, and the Central Alberta Sexual Assault Support Centre.

We've created a strategic partnership with Red Deer Polytechnic to build this innovative centre right here in the heart of Central Alberta on RDP land.
Consider becoming a monthly donor today!
Your monthly contribution will help us #BuildtheFuture of healing, advocacy, and prevention. Click the button below, and select "recurring" to set up your monthly contribution to the Centre of Excellence.

Help us build the future…so every child can have a bright one.
Empowered, Happy and Healthy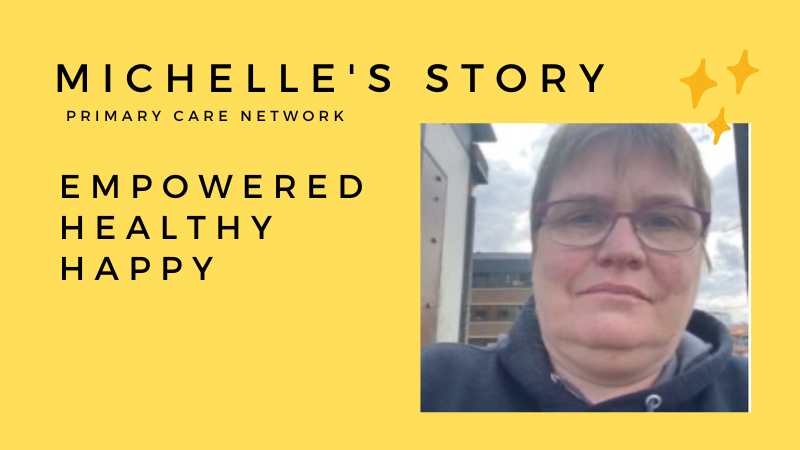 Michelle lost a kidney to cancer 20 years ago. Her blood pressure has been challenging to keep in a healthy range since. A busy life with little focus on healthy got her in trouble. In late December 2020, she ended up in emergency with extremely high blood pressure in the 200/150 range and a blood sugar of 25. She was very sick. She had a second similar episode in January. At that time, she was let go from her job. This turned out to be the best thing that happened as she now had time to focus on her health.
The RDPCN family nurse recommended she attend Diabetes the Basics as well as providing her with ongoing one-to-one support for several months. She also got connected to a weight management program, supervised exercise and Heartwise.
Fast forward to 18 months, she has decreased her clothing size from 20 to 14. Her blood sugar is now 7 and her blood pressure is in the range of 138/95. Great improvements!
She is back to work. She walks about an hour per day and she feels amazing! She has used the portion control plate to help improve her eating habits. She is eating way better and enjoying it. One thing she could not give up was Pepsi. She used to have at least 3 cans per day. Now she uses Diet Pepsi in much smaller volumes, but she cannot get by without some Pepsi. Long-lasting insulin and using the Libre sensor have been great tools to help her live healthily. She feels very empowered, happy and healthy!!
Learn more about the Red Deer Primary Care Network. Click here.