Football Confusion Keeps Growing
The Canadian Football League doesn't know whether it will operate this year. It may not operate ever again.
This nation's top level of amateur football, which links top universities from coast to coast, has no idea whether to play four or five games this season. One step below the college guys is Canadian junior football, which now considers schedules of four, five, six or seven games in what would be the 2020 season.
Confusion is everywhere.
On all three of the major gridiron tiers, COVID-19 – what else? – dominates every imaginable picture of the future, both short- and long-term. The same applies throughout the sports universe, of course.
It can never be guaranteed that a league cancelling its 2020 season will return in 2021 or beyond, with the exception of the Big Four: NFL, NBA, MLB and NHL. Already, the American Hockey League, hockey's top playpen for future big-timers, has been forced to back away from any prospect of completing the current season. Season-ending games, gone. Playoffs, gone.
It's a simple scenario, written indelibly for all organizations without TV crowds or million-dollar sponsors: the AHL is a gate-centred league; playing before empty stands won't come close to paying the bills. That scenario is written indelibly for amateur and minor-league entitles everywhere.
Too often overlooked in concern over sport's billionaire owners and millionaire players is the group of youngsters just about to start their professional careers. Thomas Jack-Kurdyla, the University of Buffalo grad selected first by the Edmonton Eskimos in the recent CFL draft, has said several times that he's anxious to get here from his Montreal home. Mentally, he's ready to play.
In a similar situation is offensive tackle Theren Churchill, a Stettler product who starred for the Edmonton Huskies in the Prairie Junior Football Conference before becoming a Regina Ram and producing a three-year university career good enough to be grabbed as the Toronto Argos' second pick in the first round. Churchill, too, wants to earn a living as a professional athlete.
John Belmont, the respected veteran junior, university and Eskimos assistant coach who watched Churchill closely as a Huskie, is confident for him.
"He came from a good program in Stettler. He's tall (6-foot-5) and that helps a lot. He has long arms. That helps, too.
Most important was Belmont's judgment of the young man's talent. "He worked hard to get bigger (he's listed at 295 these days) and he improved day after day and week after week."
It's equally important: Churchill is durable. He played 25 regular-season games in a row, plus a Rams' semi-final loss to UBC.
Another possible area of comfort is that Canadian college teams play before tiny crowds. As an Argo, the rookie is sure to see empty seats when they play at home. As CFL boosters bided their time waiting for word on potential financial aid to this wonderful football tradition, there was good news in western amateur precincts. University teams have designed a program that could provide five-game schedules and the PJFC declared itself (mostly) confident that there will be a season this year.
The national picture remains cloudy; five provinces have junior teams. Will all lockdown procedures end in roughly the same way at roughly the same time?
"I don't know," said the veteran Belmont. "Nobody knows, but I think this league could be ready for almost a full schedule by the middle of July. I hope nobody rushes to make a decision (to reduce or eliminate games) before it's necessary."
Red Deer Local Immigration Partnership surveying citizens about racism
This post is submitted by the Red Deer Local Immigration Partnership
RDLIP Would Like to Know Your Thoughts on Racism
Understanding Experiences of and Responses To Racism in Red Deer
Red Deer Local Immigration Partnership (RDLIP) would like to know your thoughts on racism in our community as they launch a survey to aid in the Racial Harmony Campaign, which is a social marketing campaign aimed to change perceptions, attitudes and behaviours on Black, Indigenous and people of colour (BIPOC).
The survey is conducted to gather perceptions on people of colour and the state of race relations in our community. The findings from the survey will inform strategies in the implementation of the campaign. "It is important for us to understand the extent of racism in Red Deer", said Lori Jack, Co-Chair of the Central Planning Council, RDLIP. "It's the first step in building harmony among all of us", added Jack.
"We would like to ask the community to help us by answering the survey", says Ezgi Sarioglu, Program Manager, RDLIP. "This survey will provide valuable insight on the experiences of our community members who may be struggling due to racism", added Sarioglu. The survey will take 10-15 minutes to complete. Three $100.00 Visa gift cards are available for participants who would like their name into a draw. The survey can be found on this link:
https://rdc.ca1.qualtrics.com/jfe/form/SV_9TwuufiC2XOQ9WS .
The RDLIP is a community-based partnership aiming to create a community which openly receives newcomers (immigrants and refugees); embraces cultural diversity; strives to understand the needs of newcomers to provide access to a full range of services and participation in all aspects of society; and works to strengthen the understanding of two-way responsibility & benefit for newcomers and the broader community.
For further information on the campaign or the Red Deer Local Immigration Partnership, contact:
Lori Jack, Chair
Central Planning Council
Red Deer Local Immigration Partnership Phone: (403) 967-1363
Email: [email protected]
Ezgi Sarioglu, Program Manager
Red Deer Local Immigration Partnership Email: [email protected]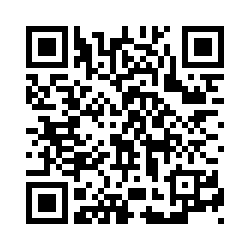 Covid vaccines available at 9 Red Deer pharmacies – Locations and contact information
From the Province of Alberta
COVID-19 immunization program
To ensure fair access to all Albertans needing to be immunized and to prevent unnecessary wastage of vaccine doses please book ONLY one appointment per person. Do not book multiple appointments at multiple sites.
Who is eligible to receive the COVID-19 vaccine through a pharmacy?
Pharmacies are able to offer immunizations to seniors 75 years of age and older (born in 1946 or earlier) living in the community.
Alberta Health Services will offer the vaccine directly to residents in retirement centres, lodges, supportive living and other congregate living facilities.
Where can I get the vaccine?
Below is a list of participating pharmacies. You must book an appointment with the pharmacy closest to you to receive the vaccine. No walk-ins will be permitted.
Due to limited vaccine quantities and storage and handling requirements, only select pharmacies in Edmonton, Red Deer and Calgary are able to participate in the vaccine rollout at this time. Once there is adequate COVID-19 vaccine supply, distribution will be expanded.
Pharmacies are listed in alphabetical order.
Johnstone IDA Pharmacy
100-2 Jewell Street
403-348-8203
Loblaw Pharmacy #1579
Red Deer Superstore
5016 51 Ave
403-350-3530
London Drugs #24
109-2004 50 Ave
403-342-1242
Notre Dame Pharmasave
1109-2827 30 Ave
403-588-3195
Save-On-Foods Pharmacy #6682
6720 52 Ave
403-343-7744
Shoppers Drug Mart #2306
1 Chambers Ave
403-342-5548
shopersdrugmart.ca/en/health-and-pharmacy/covid-19?ShortURL=covid
Shoppers Drug Mart #326
Bower Mall Location
A6-4900 Molly Bannister Drive
403-343-3355
shopersdrugmart.ca/en/health-and-pharmacy/covid-19?ShortURL=covid
The Medicine Shoppe Pharmacy #341
130-2950 22 Street
403-343-8831
medicineshoppe.ca/en/alberta/red-deer/the-medicine-shoppe-pharmacy-341-7041122
Wal-Mart Pharmacy #3075
Parkland Mall Shopping Centre
6375 50 Ave
403-347-1123