The Raptors (Ridgefield Raptors that is) are coming to Edmonton next summer
At first word that the Raptors will be spending a few days in Edmonton next summer, sports fans might be excused for jumping up and down at the thought of a high-profile NBA event.
But the Raptors under discussion play another game — baseball — and they're based not in Toronto but in Ridgefield, Wash., a small centre near the Washington-Oregon border which claims fewer than 10,000 residents in its Wikipedia profile. Edmonton — officially labeled the Riverhawks — is now a partner in the West Coast League, which develops college players and has seen several top prospects selected in recent Major League Baseball drafts.
Also joining this week are teams based in Kamloops and Nanaimo, bringing the British Columbia contingent to four teams. Victoria and Kelowna were already members of what now is a 15-team organization.
Teams currently occupy Yakima, Wenatchee, Walla Walla and Port Angeles in Washington, as well as Bend, Corvallis and other communities in Oregon.
The city of Edmonton confirmed months ago that the Edmonton Prospects of the Western Canadian Baseball League would not be returning to Re/Max Field. Several years of association with Pat Cassidy and the Prospects had led to difficult feelings on both sides.
The Prospects are developing a new facility in Stony Plain. It will be ready for competition in 2022. Cassidy has said his team will find another place to play in 2021. All comments on next year and beyond are based, of course, on the progress of local, provincial and national fights against COVID.
Randy Gregg, the former Edmonton Oilers defenceman who led the new group's campaign to function in Re/Max Field, unveiled his new organization at a well-attended news conference and said several options concerning the WCBL were considered but "there were continuing roadblocks."
During months of negotiation, Gregg and his supporters did not communicate with the public. Neither did city council. "When you sign a non-disclosure agreement, you have to abide by it. Your signature has to mean something," he said.
Gregg insisted the Riverhawks organization has no ill feelings about the WCBL. "It might have worked well," he said. A few casual remarks were made about the potential value to this entire region if both the WCBL and the WCL are profitable.
The Edmonton approach includes sharing in travel costs for existing West Coast League teams. Similar situations made it difficult for a pair of so-called "independent" teams to operate in the years after the Edmonton Trappers were sold and Edmonton had no significant baseball.
Gregg is convinced the new load of travel costs will not be insurmountable. The Riverhawks are a collection of 28 contributors. He also pointed out that at least a couple of Edmonton's new partners are owned or controlled by owners with major-league connections.'
"We've got a big job ahead of us," he said. "We know that a lot of baseball fans have never seen a game at Re/Max Field."
As things were unfolding between the Prospects and city officials, there were regular suggestions that no lease would have been granted for the WCBL in 2021. "Can you imagine what it would feel like to have no baseball for maybe three or four years in this great sports city?"
Last week our nation ran into a spree of high-profile miracles
Red Deer family rocked by cancer diagnosis seeks support from the community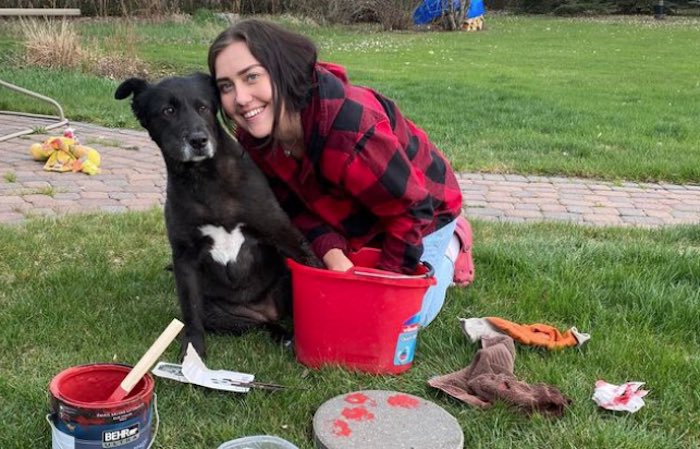 With permission from
Abby Marie Maurier
I am reaching out to you today to let you know that my beautiful daughter Abigail has just been diagnosed with cancer. She has Lymphoma, which is cancer of the lymphatic system and she also has a large mass on her right lung.
What I'm asking for is a variety of support in these ways:
1. Have you or someone you know been diagnosed with cancer, specifically Lymphoma and do you have information you can share about treatement, top clinics etc.
2. Are you someone that has information that you can share towards her holistic healing? She will require postive lifestyle changes such as nutrition, meditative yoga, massage, etc.
3. Can you help support Abigail's journey by contributing towards her fundraiser in order to help her prior to treatments, during and afterwards.
4. Your prayers, intentions, love and support is greatly appreciated
5. Please share this post so we can reach as many supporters as possible
I am a warrior Mama Bear on a mission to heal my daughter and I won't stop at anything. I believe healing is possible, I believe in the power of community and love and I believe that together, all of us will help heal her in some special way.
Hello, my name is Nicole and I am fundraising for my beautiful daughter Abigail. Abigail was recently diagnosed with Lymphoma, which is cancer cells in the lymph system, and she also has a large mass on her right lung.
She is a young beautiful woman, age 24 and she graduated as a Cardio Tech in 2021 and has been enjoying her work at the hospital tending to cardio patients with the utmost love and care. She has just started her journey in life, residing with her long-term boyfriend Gus in their home with their 2 bunnies, Biggie and Peaches. Abigail also has a dog named Kyah, who is with her in the photo.
Anyone who has been blessed to cross paths with Abigail knows how special she is. She radiates light and love where ever she goes and has a heart of gold. Ever since she was a baby, I have called her my earth angel.
With her recent diagnosis and as her mother, I am asking for your help to please contribute what you can towards her journey with cancer. The funds will be used to allow her to take time off work and focus on her health and treatment. We are looking into a variety of cancer clinics in order to offer her the best outcome possible because she is so deserving of a life of longevity and living cancer free.
Another important part of Abigail's healing is providing her with proper nutrients, wholesome foods, meditative yoga, massage therapy and other holistic treatments to strengthen her body which the funding will help support.
Your contribution is received with gratitude and appreciation and I thank you with all of my heart for your donation to help my daughter.
Business leaders decide it's time to reduce the number of homeless in Red Deer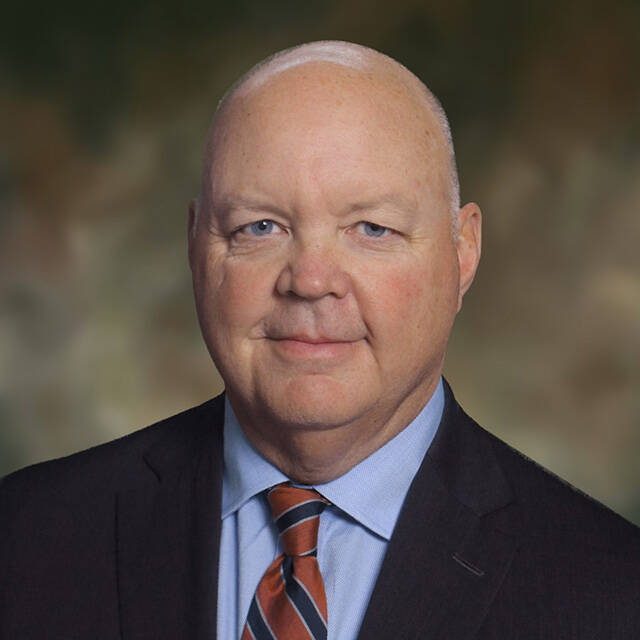 News release from the Red Deer & District Chamber of Commerce
Red Deer & District Chamber of Commerce to form Task Force on Homelessness in Red Deer
The Red Deer & District Chamber of Commerce will be convening a Task Force of community and business leaders to address the issues of homelessness and identify actionable steps which can be taken to tackle this generational challenge in Red Deer.
"With the release of the City of Red Deer's Point in Time (PIT) Report on homelessness last week we are very concerned and disappointed with the effectiveness of the strategies currently in place, and the urgency by which we need to turn this situation around within our city," commented Scott Robinson CEO of the Red Deer & District Chamber of Commerce. "Clearly our current strategies are not enough, and we need to elevate the urgency by which we get things done to reduce the number of citizens who are without a place to live. The growing number of people who are homeless is not sustainable and is impacting on our sense of pride, safety and attractiveness of our city to business and industry."
"We will share more about this Task Force and the next steps in the coming weeks. Time has run out to act with conviction, courage, and clarity. Our community and citizens deserve that from our community leaders, and we are ready to bring the business community and the urgency required to the table."
Over the next 60 days, the Red Deer & District Chamber of Commerce will be reaching out to its business and social agency partners to build the Task Force on homelessness and establish a strategy to address the critical steps that need to be taken to reverse the trends and further our community's vision as a vibrant and healthy city.
Matt Cassidy, Chamber Board President. remarked "Our Chamber is positioned to be the collaborative leader in connecting our business community, social agencies, and elected officials together, to find tangible progress on this complex issue. All businesses rely on the vibrancy of our community as they strive to be sustainable, innovative, or grow, and the results of the PIT Report indicate that we need to do much more. This task force will help hold our leaders accountable for the actionable progress needed and engage one another effectively."
"In speaking with our membership, and those working closely with the vulnerable populations there are best practices and models for delivery that are successful in other parts of the world that we need to start implementing" says Robinson. In addition, we need to look at ways that our private sector can get more involved and bring their expertise and strategic thinking to the table. As a collaborative community we also need to ensure that governments at all levels are delivering on their promises of affordable housing and eliminating barriers to expediting these investments.
Established in 1894 the Red Deer & District Chamber of Commerce is a non-partisan, collaborative business leader representing over 825 member businesses. As one of Red Deer's oldest and most established membership organizations we are striving to build a vibrant community that fosters an environment where businesses can lead, be innovative, sustainable, and grow.