Last week our nation ran into a spree of high-profile miracles
To become a true sports fan, everyone must understand the day-to-day definition of miracle.
League championships count, of course. So do record-setting performances and, rarely, the sort of team or individual success that stamps itself on the viewer's memory for many years.
Last week, in this humble view, our nation ran into a spree of high-profile miracles:
* Felix Auger-Alliasime, Denis Shapovalov and Vasek Pospisil became the first Canadians to reach the fourth round of the U.S. Open, among the world's most iconic tennis tournaments;
* Little-known goaltender Thatcher Demko, a San Diego product who was virtually unknown in the NHL, constructed an amazing goaltending streak that carried the underdog Vancouver Canucks all the way to a seventh game in a Stanley Cup playoff quarter-final;
* Our best-ever basketball player, Steve Nash, accepted a contract to coach the Brooklyn Nets of the National Basketball Association."I knew I wanted to pursue coaching if and when the right chance came."
* Occasional starter Ogi Anunoby combined with team leader Kyle Lowry on a buzzer-beating, three-point shocker with a half-second remaining — repeat, a HALF-SECOND remaining — to keep the Toronto Raptors alive in their bid to repeat as NBA champions.
Probably the worst thing about sports miracles is that they sometimes fade at painful speed.
Apart from Shapovalov's victory over Belgian vet David Goffin and the fact that Nash signed a long-term coaching arrangement, that's exactly what happened this time.
After spotting Goffin the first set in a tie-breaker, the 22-year-old lefty took total control of the next three sets. Pospisil and Auger-Aliassime — known to most of his fans simply as "Double-A" — each played well but lost in the first set. There was little excitement for Canadian fans as they failed to win another set, and probably didn't reach another break point.
Arguably, the most exciting moments, win or lose, were split between Anunoby and Demko. They also shared immense "cool" when discussing their feats.
Demko, a San Diego product who spent three years in goal at Boston College, made several references to teammates who sacrificed their bodies numerous times in the three games he played at Edmonton's Rogers Place — two of them victories — against a bigger, stronger, faster Las Vegas team.
Anunoby was even more succinct: "I took the shot because I thought it would go in," the budding star said without a smile. "I don't take a shot and expect to miss it." Later, experts compared his moment of brilliance with Kawhi Leonard's unforgettable four-bounce shot to defeat Philadelphia on the way to last year's title.
The future is bright for all of the young players — AA is the baby, just turned 20 years old — and for the 46-year-old Nash, as well as for Demko's Vancouver Canucks allies, a collection of solid journeymen and fast-improving youngsters.
But things don't look so good for the Raptors. After Anunobi's stunner in that 104-103 victory over Boston, they posted a second win and squared the series. Unfortunately, miracles do not always carry long guarantees: the Raptors were humiliated in the fifth game of the series and could be on the sidelines for good by Thursday morning.
If another miracle arrives in Orlando tonight (Wednesday), Nick Nurse and his players are sure to make it welcome.
Edmonton's connection to the defection of Baltimore Orioles' superstar Jose Iglesias
Alberta legislation would set up independent agency to investigate police complaints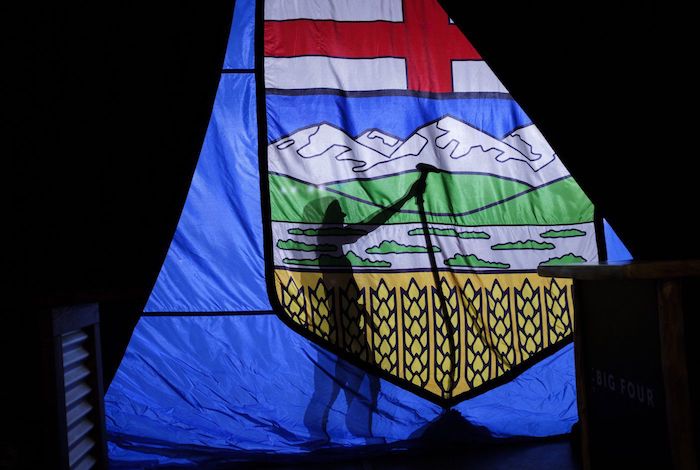 The Alberta government has introduced legislation aimed at making police forces more accountable and responsive to the communities they serve.
The Police Amendment Act introduced Thursday would establish an independent agency called the Police Review Commission to receive complaints, carry out investigations and conduct disciplinary hearings to do away with the idea of police investigating police.
Mike Ellis, the minister of public safety and emergency services, said the province has been consulting with Albertans since 2018 to come up with the first major overhaul of the Police Act in 34 years.
"One thing that came up consistently was the need to change how complaints against the police are investigated to end the system of police investigating police," Ellis said.
"The legislation answers those long-lasting calls to reform the public complaints process by establishing an independent agency to handle complaints against police."
The Alberta Serious Response Team will continue to handle all cases involving death or serious injuries, as well as serious and sensitive allegations involving all police services. Its mandate would be expanded to include peace officers employed by provincial organizations as well as community peace officers at the municipal level.
The legislation would also require all jurisdictions with a population above 15,000 currently policed by the RCMP to establish civilian bodies to oversee policing priorities.
The United Conservative Party government is deciding next steps following the release of a third-party analysis last year of a proposal to create a provincial police force instead of using the RCMP in rural areas and some smaller communities.
"No decisions have been made regarding the provincial police service," Ellis said. "This is about ensuring that the rural municipalities have a say at the table under our current model which is the RCMP, who is the current provincial police service provider."
Ellis said it could be another 18 months before the Police Review Commission is up and running. He said negotiations are underway with the RCMP to see how they would fit in under civilian oversight.
"Right now K-Division has expressed they're supportive of this, however, we're still having discussions with Public Safety Canada because it still falls technically under the RCMP in Ottawa," he said.
"We're going to continue to negotiate with the RCMP because we believe the independent body is the right approach and we can continue going down that path."
The proposed changes would also require police to develop diversity and inclusion plans to reflect the diverse and distinct communities they serve and to better understand local community needs.
The Alberta Association of Chiefs of Police supports the changes.
"Changes to update our Police Act are long overdue," said Calgary Police Chief Mark Neufeld, president of the association in a statement.
"We have advocated for several years that the act needs reform to bring it more in line with the realities of the modern police workplace,"
Edmonton Police Chief Dale McFee said the changes "will provide an additional layer of public transparency" that will benefit both the public and police.
This report by The Canadian Press was first published Dec. 8, 2022.
— By Bill Graveland in Calgary
TC Energy shuts down Keystone pipeline system after leak in Nebraska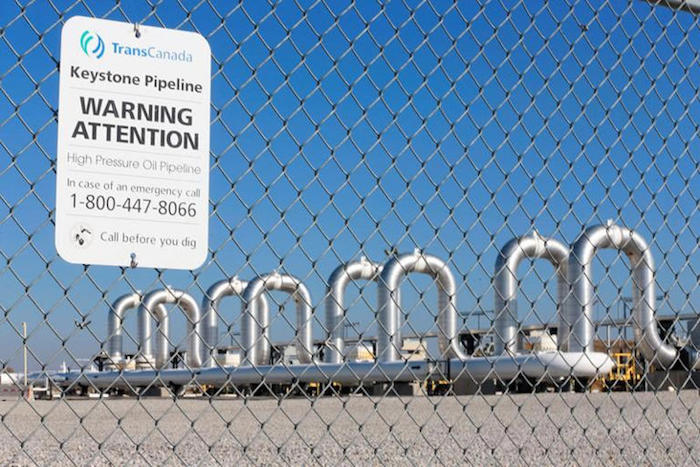 CALGARY — TC Energy Corp. says it has shut down its Keystone pipeline after a leak in Nebraska.
The company says it has mobilized people and equipment in response to a confirmed release of oil into a creek, about 32 kilometres south of Steele City, Neb.
TC Energy says an emergency shutdown and response was initiated Wednesday night after a pressure drop in the system was detected.
It says the affected segment of the pipeline has been isolated and booms have been deployed to prevent the leaked oil from moving downstream.
The Keystone pipeline system stretches 4,324 kilometres and helps move Canadian and U.S. crude oil to markets around North America.
TC Energy says the system remains shutdown as its crews respond and work to contain and recover the oil.
This report by The Canadian Press was first published Dec. 8, 2022.
Companies in this story: (TSX:TRP)
The Canadian Press