Coronavirus invasion of major league baseball was bound to happen sooner or later
Well, we knew something like this coronavirus invasion of major league baseball was bound to happen sooner or later. Now, all we can do is hope that other sports organizations do not go through similar messes.
But don't bet against it happening somewhere else, and soon.
My guess from the beginning was that baseball would be first on the list of pending and potential disasters. Operating without the semblance of a safety "bubble" was accurately described as  either arrogant or foolhardy — of course all players would avoid mingling in the public or attending places where individuals sing or dance or cavort in nameless ways.
Hockey, so far, owns the biggest safety record: thousands of tests and no positive findings. In addition, few of the NHL's players have openly elected to step away from the test, quarantine and isolate-when-necessary philosophy introduced by commissioner Gary Bettman, whose political instincts have ranked him among the least popular and most effective leaders in the sport's history.
In a Bettman-directed universe, favoured hockey stories would all be politically correct, linked only to hard-fought victories, lovable team pets, young children and well-publicized contributions to charity by league, franchise or a smiling individual.
Today, it is obviously unfair to take offence at his quiet-at-all-cost stance. As long as occasional players choose to come forward when COVID-19 affects them, much of the media, and therefore most of the dedicated, banner-waving outsiders will be content with whatever information becomes public.
No such refuge is possible for baseball, despite the good fortune provided when Canadian decision-makers ruled against the possibility that U.S teams could cross a mostly-locked border and fly freely through our land for as long as necessary to complete a 60-game season and possible playoff games. Try to imagine the fuss that would be brewing at this moment if anyone who had been within reach of the Miami Marlins was scheduled to land at Pearson Airport in Toronto any time in the near future!
On Tuesday, it was reported that four more Marlins had been found with the infection, bringing the team total to 17; two coaches and 11 players were infected previously. At least half-a-dozen games have been cancelled or postponed, with more schedule changes expected.
Predictably, players who first objected to the baseball plan to operate without clear protection spoke out quickly. Los Angeles Dodgers lefthander David Price was among the first to remove himself from the season.
"Now we'll really get to see if baseball is going to put players' health first," he said. "Part of the reason I'm at home right now is because players' health hasn't been put first."
Washington manager Dave Martinez, whose Nationals are in a four-game home-and-home series with the Toronto Blue Jays, also commented: "My level of concern has gone from an eight to about a 12. I'm going to be honest with you: I'm scared."
"Cheer up, things could be worse." So, we cheered up. Things got worse.
Whistle Stop Cafe owner challenging lockdown and authorities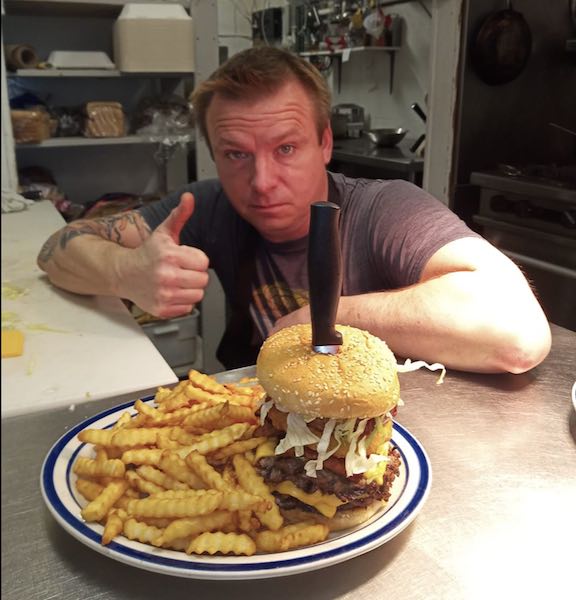 Just a few months ago Mirror, Alberta might have been referred to as UCP heartland.  But things seem to be changing quickly.  One of the hottest spots in the area is Chris Scott's Whistle Stop Cafe.  The owner, Chris Scott opened The Whistle Stop in the middle of Alberta's second lockdown back in January.  Still facing legal action from that lockdown, Chris didn't hesitate to announce he would also be defying Alberta's third lockdown of indoor dining as soon as that was announced.  Hundreds of supporters showed up on the weekend.  They were treated to music, a beer garden, as well as both outdoor patio, and indoor dining options.
As expected The Whistle Stop was visited by an AHS inspector and RCMP members who noted the violations and informed Mr. Scott of impending legal actions against The Whistle Stop Cafe.  All this hasn't slowed Scott down one bit.  As of Tuesday morning, the cafe is open and serving customers (who are warned by staff they could be charged for violating indoor dining restrictions) and Chris Scott is planning for another busy weekend.  Scott addresses his massive social media following daily.  His Tuesday morning address shows just how committed he remains despite the obvious impending showdown sure to take place in the coming days between Scott and AHS as well as the RCMP.
In his facebook post, the owner of The Whistle Stop Cafe almost seems to be daring Premier Jason Kenney to make a move:
Good morning everyone! It's been a busy, stressful couple days for us here. I'm not going into details as they're irrelevant to our vision of serving delicious food, to beautiful people
today could be a very big day for us here at the Whistle Stop Cafe in Mirror, Alberta. We've got a lot on the go including planning this coming weekends festivities here. Live music, karaoke, and wonderful food prepared with care and attention to detail. All of us here believe strongly in taking every precaution with the way we handle food. As a food "service," provider our number one priority is ensuring that what we serve its fresh and safe. We also believe in your choice to either venture out in this dangerous world or stay home and limit your exposure to the thousands of risks we encounter every day. Nobody here will ever judge you for making your own choice. As most of you know, Alberta Health Services suspended our food handling permit yesterday, via EMAIL. Now I could have ignored the email and said I didn't recieved it and made them come out here and deliver themselves, but I didn't. AHS inspectors are not well received these days. And I'm happy to consider them as human beings and keep them out of situations where they may be subject to abusive language and threats. So I accepted the email as it was written and acknowledge the suspension of my permit. However, as a man and a human being I have the right to engage in commerce. I have the right to Life, Liberty and security. These rights are not conditional on any agency "permitting," them. We continue to follow best practices in regards to purchase, storage, and preparation of our food. And we continue to maintain a clean environment in which to serve or consume said food. We will not continue to be bullied into submitting to garbage, harmful, baseless restrictions forced on the people of Alberta by those who will never suffer the consequences of their own actions. We are OPEN for business. And we have some great specials today!
Breakfast- Eggs Kenney served with a side of disobedience. 2 eggs poached one way, then changed to whatever we feel like making up at the time. We will give you ham, sausage, and bacon with your eggs Kenney but then we're going to take back half of it and tell you is for your own good. Comes with hashbrowns on the side, but only if you submit to our stupid rule of clapping three times and saying the word, "knee," (as in the Knights who say, knee. Because it's ridiculous and changes nothing.) $5.00 plus a fee of $7.95 for the permit to eat.
Lunch special today is a UCP burger. Our delicious classic burger! But like our government it will be served open and two-faced with an egg on its face. Comes with delicious freedom fries! $11.95
Soup today is Hinshaw chicken noodle. Chicken soup is good for you! And since Dr. Hinshaw seems to think she's the only person who knows what's good for us I figured it was an appropriate name.
Supper special is whatever you want. We will prepare you anything you like! Because what you put in your body, and where you choose to eat and do business is YOUR CHOICE!!! Keep in mind our kitchen is small so please don't go crazy
our supper special is FREE! And if you feel like donating to our cause we would be very happy to accept it. I heard something about "plague rats," so all donations will go towards cleaning supplies and a consultation with an exterminator because we want ALBERTA TO REMAIN RAT FREE!!!
We're looking forward to seeing you today!! We NEED YOU HERE. We need your support! We need to push back as hard as we can, knowing that we may get sick but doing OF OUR OWN ACCORD!!
Sending love and freedom from the Whistle Stop Cafe in Mirror
"The elephant in the room is early treatment works." Doctor testifies covid can and should be treated.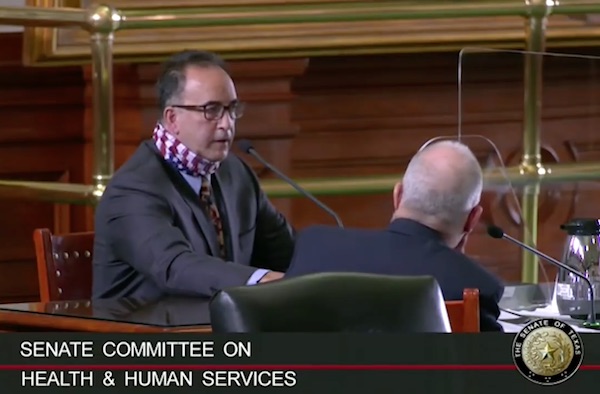 In the early months of the covid pandemic, doctors were unwilling to use what they felt, and what they were told would be ineffective, experimental drugs to treat their patients.  But Houston Doctor Richard Urso refused to send his patients away without trying to help.  Dr. Urso was an early proponent of drugs which became controversial in the media.  He was accused by three of the patients he successfully treated, of malpractice.  It took months, but eventually the Texas Medical Board dismissed the charges and stated the treatment offered by Dr. Urso was in fact, appropriate.  Urso has yet to lose a single patient to covid.
In March, Dr. Urso was invited to testify as the Texas Senate Health and Human Services Committee examined how that state's medical system approached the covid challenge.
Within two days of this testimony (March 10) the Texas Senate introduced legislation to mandate information on early treatment be provided to every positive covid-19 patient.  The key now is for doctors to act.
Click below to see another remarkable testimony from Dr. Peter McCullough.
There's another way to end the pandemic. Doctors can knock covid out with treatment