CEWS 2.0 – Why I see it as another attack on the small business owner
July 18, 2017 – The Minister of Finance announces draft legislation of the Tax on Split Income (TOSI) rule changes that would have far reaching impact into the small business community and although some changes were made, the rules have negatively impacted small businesses ever since and will continue for years to come.
Three years later, July 17, 2020 – The same Minister of Finance tables legislation of the changes to the Canada Emergency Wage Subsidy (CEWS), what I like to call CEWS 2.0 which will also continue for years to come.
Before you try to correct me and say that the subsidy is only for 2020, please read on.
While many media and politician soundbites like to give the impression of how CEWS 2.0 will help small business, I cannot help but see this as an opposite approach.
Do not get me wrong, money is money, and businesses will take all the help they can get, and if my business qualifies, I will take full advantage of it, but I personally don't have to pay a tax specialist to figure it out.
There are two new calculations to CEWS 2.0.
a baseline amount based on the percentage of revenue decline in the month compared to either the same month in 2019, or the January-February 2020 average revenue amount.
a top-up amount based on the three-previous month revenue decline where it exceeds 50%.
Instead of an all or nothing at a 30% decline, even a 1% decline will get you a pro-rated payout, although the costs of figuring out your eligible amount might outweigh the benefit.
In fact, you could have an increase in revenue compared to this time last year and still get a payout. Make sense?
If the previous three months were greater than a 50% decline you qualify for the top-up amount regardless of the result for the current month.
The complexity of the CEWS design will reward those that have experts in their corner compared to those that do not.
Consider the following scenario:
A large public corporation that has employees making more than $1,129 a week will be able to not only have a simple calculation, they will not have anyone "related" to the corporation that they have to do extra baseline remuneration calculations for. Just like CEWS 1.0, in CEWS 2.0 every employee including the CEO will be subsidized in a public corporation, with no clawback mechanism (as recommended in my earlier article, the Keep it Simple S…ubsidy).
In the large public corporation, the bookkeeping, payroll, and accounting function will be up to date and (I would hope) accurate because of internal controls. They also frequently have large accounting and I.T. departments to easily calculate the eligibility and amounts for such a subsidy.
But let us compare this to a small owner-managed business like a restaurant for example. The profit margins in restaurants are already sliced thinner than the meat on a charcuterie board. Add to this the extra costs of social distancing and safety precautions, as well as the inconsistency of regulations for being closed, re-opened, and closed again as we navigate the pandemic and restaurants seem like a lost cause for a business owner.
Assuming they are able to still successfully navigate the minefield that COVID19 has placed on their livelihoods, many restaurants have dozens of part-time staff, including family members.
So right away we have a glaring difference: relatives.
The rules in CEWS 2.0 has not reduced any of the requirements for calculations to be made with respect to relatives working in the business. Relatives must have been being paid as a wage employee during one of a few optional calculation periods prior to March 15, 2020 to be eligible for any of the CEWS.
Do you remember TOSI?
TOSI basically was designed so you could only income split dividends with related persons under a complex set of strict rules.  Even though restaurants are considered "food services", the Canada Revenue Agency (CRA) and Finance have in Example 4B of their TOSI explanatory notes an example of a restaurant which would not be considered a service. In doing so, they sent the message to continue to pay yourselves in dividends if you run a family owned restaurant.
As a result, family owned restaurants continued to do just that.
Fast forward to 2020 and you now have family members working in a low margin business, with no support for their dividend remuneration under CEWS 1.0 or CEWS 2.0.
Even if the small business owner was one of the lucky fortune tellers that decided to pay themselves wages, they still have to do a baseline calculation (two different ways – weekly or bi-weekly – for each claim period) just to figure out how much they might be able to get.
Keep in mind the bi-weekly periods are the periods that were set by finance, not the period you may already be using for your payroll cutoff.
Now we have the part-time restaurant staff in my example. The family business now must calculate the average weekly earnings of each individual staff member during the claim period to figure out what the maximum amount of benefit is.
To make it better, the bookkeeping records better be pristine and accurate on a month to month basis, rather than on an annual basis like many, if not most, small businesses do.
Enter in that sale on the 1st of this month instead of the 31st of last month, and you could be looked at as "gaming the system".
If you are a late-night pub restaurant, make sure that you are closing out the tills at 11:59pm on the 31st of the month – or your numbers would be inaccurate and you could be called a "tax cheat."
I can't wait for the Halloween pub crawls this year, when the weekly earnings of those late-night pub staff will have to also be cut off at midnight Saturday, October 31st. At least there will be plenty of mask wearing that night.
So, we now have increased the compliance costs for the small restaurants for monthly reporting, weekly payroll calculations, overnight cutoffs on month-ends, and special treatment for relatives of the business.
It doesn't take a tax specialist, a cost-accounting CPA, or a PhD in mathematics to figure out that this is going to cost more per employee in overhead costs to the small family business in comparison to the large public corporation.
While I am more than happy to receive money from my clients for doing the immense research and calculations that will be required, the fact remains for the small business owner, is all of this extra work and compliance cost worth it in the end?
Sadly, you will not know if it is worth it, until after you have put in the work to calculate it.
If you happen to be one of the lucky ones that qualifies, you will then have to track the amount of CEWS you received for each employee separately.
This is because the CRA in question 29 of their Frequently Asked Questions on CEWS said that there will be a new box at the bottom of the T4 required to be filled in for the amount of CEWS received for that employee.
But what about my earlier statement that CEWS will impact businesses for years to come? With your calculation and compliance is going on until the end of February 2021 with the addition of the T4 box, does it end there?
February 2021 will just be the beginning. This will begin the audits of the CEWS claims (if they have not already started).
Since the CEWS is required to be reported on the 2020 T4 slips filed by the business in February 2021, would it be fair to say that the three-year tax compliance clock only begins at that time?
This means from now until February of 2024 you can expect to have a call from (likely the payroll audit division of) the CRA to take a look at:
your weekly employee wage calculations;
the monthly revenue calculations;
the monthly cut-offs;
the timing of your invoices;
the CEWS amounts allocated to individual staff members; and
the scrutiny of amounts paid to relatives;
All while you have the joy of having an internal debate with yourself on whether to pay your tax specialist to deal with them, or to try and go at it alone and confused.
July 2017 – TOSI
July 2020 – CEWS 2.0
I wonder what July 2023 will bring.
This article was originally published on July 23, 2020.
—
Cory G. Litzenberger, CPA, CMA, CFP, C.Mgr is the founder of CGL Strategic Business & Tax Advisors (CGLtax.ca). Cory is an advocate for small business in his role as Alberta Governor for the Canadian Federation of Independent Business (CFIB); converts legislation into layman terms for fun; and provides Canadian tax advisory services to other CPA firms across Canada; opinions are his own.
Biography of Cory G. Litzenberger, CPA, CMA, CFP, C.Mgr can be found here.
Wild TV launches streaming app for hunting enthusiasts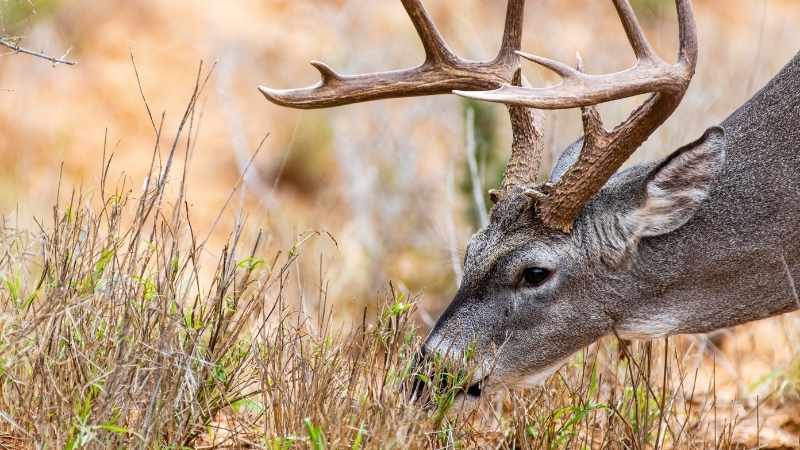 Wild TV launches streaming app for hunting enthusiasts
If you're a hunter, or an enthusiast, this new APP from Edmonton's Wild TV Inc might be the perfect addition to your entertainment options.
Wild Television Network (Wild TV), the number one hunting, fishing, and outdoor lifestyle television channel in Canada, is launching its subscription streaming service, The Wild TV App, to provide its fans in North America access to its trove of hunting content anywhere and anytime.
After running a successful linear TV channel for over two decades, Wild TV expands its services to offer hunting enthusiasts a new way to experience its unparalleled hunting content with The Wild TV App for only $4.99 per month or $39.99 per year.
The Wild TV App will feature shows made by hardcore hunters who share their stories, lessons and experiences from the most exceptional hunting environment globally – the Canadian Wild. It will also include the network's hit shows, including How to Hunt, The Edge, Trapping Inc., Mitchell Payment's Moment of Truth and Non-typical Nation, to name a few.
Ryan Kohler, President of Wild TV Inc., said the Wild TV App would complement their linear television service and help further realize their vision of building the strongest hunting community in the world by promoting excitement, wellness and conservation.
"The launch of The Wild TV App marks the beginning of a new era for us and our fellow Wilders. We know what makes a great hunting entertainment because we eat, sleep and breathe hunting. Every show in The Wild TV App is hand-picked by a hunting expert," he said.
"With The Wild TV App, we also want to bring people closer together and inspire them to get outside to hunt. We want to further strengthen the hunting community by entertaining, sharing knowledge and respecting the ecosystem," Kohler added.
The Wild TV App is available on all Apple and Android devices, Roku devices, Amazon Fire TVs and Fire Sticks, Samsung Smart TVs, LG Smart TVs, and the web www.wildtvplus.ca.
About Wild TV:
The Canadian wilderness has the best hunting in the world and we want you to explore what makes it so great. Wild TV is the only viewing platform for hunting enthusiasts made by hardcore hunters that share stories, lessons, and experiences from the most exceptional hunting environment in the world – The Canadian Wild.
Our shows are made by hunters, for hunters! We know what makes great hunting entertainment because we eat, sleep and breathe hunting. Every show is hand-picked by a hunting expert, who would rather be outside hunting.
We are Wild TV. Contact your local service provider to subscribe to our television channel today. Or click here to purchase the Wild TV APP and get access to exclusive hit hunting TV shows featuring some of the biggest names in the hunting world.
Red Deer Chamber President Dustin Snider hands the reigns to Matt Cassidy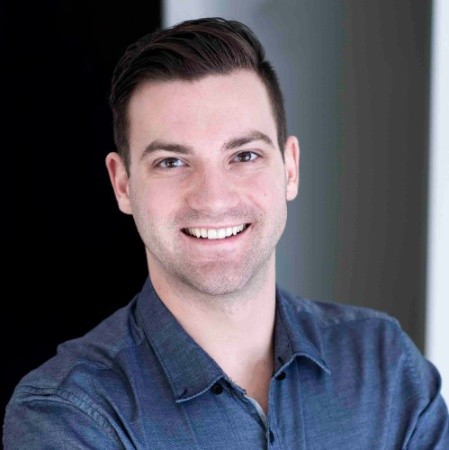 News Release from Red Deer and District Chamber of Commerce
Chamber elects new President
Following the 127th Annual General Meeting of the Red Deer & District Chamber of Commerce, the Board of Directors elected Matt Cassidy of Beyond Insurance to be the
100th President of the business association.
An experienced Insurance Broker, Matt founded Beyond Insurance in 2017 and works alongside his wife Andrea. Born and raised in Red Deer, Matt is an active member of the Piper Creek Optimist Club, Against the Wall Theatre Society, and a Western Hockey League Alumni.
Matt replaces outgoing President Dustin Snider of Earls Restaurant.
Chamber CEO Rick More commented on the election: "We owe Dustin a debt of gratitude for his leadership during a trying time. Dustin led our organization with calm, thoughtful and strategic purpose as we dealt with some extraordinary difficulties – most of which were unimaginable when he first agreed to volunteer for our board. We welcome Matt to the role of President. His business acumen and experience in governance will be a great asset as the board works to hire a new CEO and we work toward a strong economic recovery for the region."
Matt remarked, "I would like to thank my fellow board members for placing their trust in me as President for the 2021 Chamber year, and I look very forward to an exciting time as the Chamber evolves and continues to support business throughout our region. I would also like to thank Dustin and Rick for their leadership and mentorship throughout the past two years, and I anticipate a great year working with all of our board members."
The Red Deer & District Chamber of Commerce is a non-partisan, collaborative leader in building a vibrant community and fosters an environment where businesses can lead, be innovative, sustainable, and grow.