CEWS 2.0 – Why I see it as another attack on the small business owner
July 18, 2017 – The Minister of Finance announces draft legislation of the Tax on Split Income (TOSI) rule changes that would have far reaching impact into the small business community and although some changes were made, the rules have negatively impacted small businesses ever since and will continue for years to come.
Three years later, July 17, 2020 – The same Minister of Finance tables legislation of the changes to the Canada Emergency Wage Subsidy (CEWS), what I like to call CEWS 2.0 which will also continue for years to come.
Before you try to correct me and say that the subsidy is only for 2020, please read on.
While many media and politician soundbites like to give the impression of how CEWS 2.0 will help small business, I cannot help but see this as an opposite approach.
Do not get me wrong, money is money, and businesses will take all the help they can get, and if my business qualifies, I will take full advantage of it, but I personally don't have to pay a tax specialist to figure it out.
There are two new calculations to CEWS 2.0.
a baseline amount based on the percentage of revenue decline in the month compared to either the same month in 2019, or the January-February 2020 average revenue amount.
a top-up amount based on the three-previous month revenue decline where it exceeds 50%.
Instead of an all or nothing at a 30% decline, even a 1% decline will get you a pro-rated payout, although the costs of figuring out your eligible amount might outweigh the benefit.
In fact, you could have an increase in revenue compared to this time last year and still get a payout. Make sense?
If the previous three months were greater than a 50% decline you qualify for the top-up amount regardless of the result for the current month.
The complexity of the CEWS design will reward those that have experts in their corner compared to those that do not.
Consider the following scenario:
A large public corporation that has employees making more than $1,129 a week will be able to not only have a simple calculation, they will not have anyone "related" to the corporation that they have to do extra baseline remuneration calculations for. Just like CEWS 1.0, in CEWS 2.0 every employee including the CEO will be subsidized in a public corporation, with no clawback mechanism (as recommended in my earlier article, the Keep it Simple S…ubsidy).
In the large public corporation, the bookkeeping, payroll, and accounting function will be up to date and (I would hope) accurate because of internal controls. They also frequently have large accounting and I.T. departments to easily calculate the eligibility and amounts for such a subsidy.
But let us compare this to a small owner-managed business like a restaurant for example. The profit margins in restaurants are already sliced thinner than the meat on a charcuterie board. Add to this the extra costs of social distancing and safety precautions, as well as the inconsistency of regulations for being closed, re-opened, and closed again as we navigate the pandemic and restaurants seem like a lost cause for a business owner.
Assuming they are able to still successfully navigate the minefield that COVID19 has placed on their livelihoods, many restaurants have dozens of part-time staff, including family members.
So right away we have a glaring difference: relatives.
The rules in CEWS 2.0 has not reduced any of the requirements for calculations to be made with respect to relatives working in the business. Relatives must have been being paid as a wage employee during one of a few optional calculation periods prior to March 15, 2020 to be eligible for any of the CEWS.
Do you remember TOSI?
TOSI basically was designed so you could only income split dividends with related persons under a complex set of strict rules. Even though restaurants are considered "food services", the Canada Revenue Agency (CRA) and Finance have in Example 4B of their TOSI explanatory notes an example of a restaurant which would not be considered a service. In doing so, they sent the message to continue to pay yourselves in dividends if you run a family owned restaurant.
As a result, family owned restaurants continued to do just that.
Fast forward to 2020 and you now have family members working in a low margin business, with no support for their dividend remuneration under CEWS 1.0 or CEWS 2.0.
Even if the small business owner was one of the lucky fortune tellers that decided to pay themselves wages, they still have to do a baseline calculation (two different ways – weekly or bi-weekly – for each claim period) just to figure out how much they might be able to get.
Keep in mind the bi-weekly periods are the periods that were set by finance, not the period you may already be using for your payroll cutoff.
Now we have the part-time restaurant staff in my example. The family business now must calculate the average weekly earnings of each individual staff member during the claim period to figure out what the maximum amount of benefit is.
To make it better, the bookkeeping records better be pristine and accurate on a month to month basis, rather than on an annual basis like many, if not most, small businesses do.
Enter in that sale on the 1st of this month instead of the 31st of last month, and you could be looked at as "gaming the system".
If you are a late-night pub restaurant, make sure that you are closing out the tills at 11:59pm on the 31st of the month – or your numbers would be inaccurate and you could be called a "tax cheat."
I can't wait for the Halloween pub crawls this year, when the weekly earnings of those late-night pub staff will have to also be cut off at midnight Saturday, October 31st. At least there will be plenty of mask wearing that night.
So, we now have increased the compliance costs for the small restaurants for monthly reporting, weekly payroll calculations, overnight cutoffs on month-ends, and special treatment for relatives of the business.
It doesn't take a tax specialist, a cost-accounting CPA, or a PhD in mathematics to figure out that this is going to cost more per employee in overhead costs to the small family business in comparison to the large public corporation.
While I am more than happy to receive money from my clients for doing the immense research and calculations that will be required, the fact remains for the small business owner, is all of this extra work and compliance cost worth it in the end?
Sadly, you will not know if it is worth it, until after you have put in the work to calculate it.
If you happen to be one of the lucky ones that qualifies, you will then have to track the amount of CEWS you received for each employee separately.
This is because the CRA in question 29 of their Frequently Asked Questions on CEWS said that there will be a new box at the bottom of the T4 required to be filled in for the amount of CEWS received for that employee.
But what about my earlier statement that CEWS will impact businesses for years to come? With your calculation and compliance is going on until the end of February 2021 with the addition of the T4 box, does it end there?
February 2021 will just be the beginning. This will begin the audits of the CEWS claims (if they have not already started).
Since the CEWS is required to be reported on the 2020 T4 slips filed by the business in February 2021, would it be fair to say that the three-year tax compliance clock only begins at that time?
This means from now until February of 2024 you can expect to have a call from (likely the payroll audit division of) the CRA to take a look at:
your weekly employee wage calculations;
the monthly revenue calculations;
the monthly cut-offs;
the timing of your invoices;
the CEWS amounts allocated to individual staff members; and
the scrutiny of amounts paid to relatives;
All while you have the joy of having an internal debate with yourself on whether to pay your tax specialist to deal with them, or to try and go at it alone and confused.
July 2017 – TOSI
July 2020 – CEWS 2.0
I wonder what July 2023 will bring.
This article was originally published on July 23, 2020.
—
Cory G. Litzenberger, CPA, CMA, CFP, C.Mgr is the founder of CGL Strategic Business & Tax Advisors (CGLtax.ca). Cory is an advocate for small business in his role as Alberta Governor for the Canadian Federation of Independent Business (CFIB); converts legislation into layman terms for fun; and provides Canadian tax advisory services to other CPA firms across Canada; opinions are his own.
Biography of Cory G. Litzenberger, CPA, CMA, CFP, C.Mgr can be found here.
Prairie premiers, governors urge Canada, U.S. to keep border crossings open longer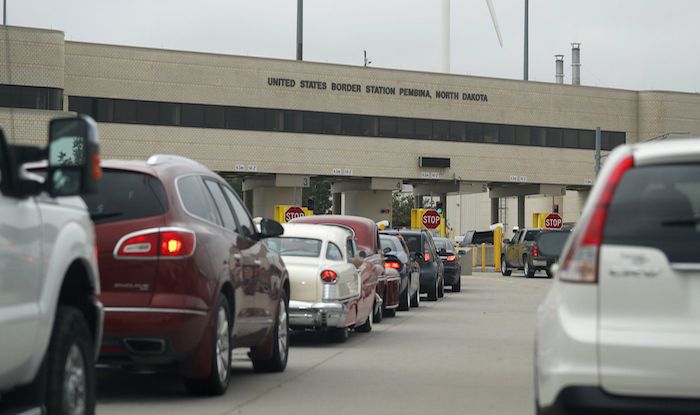 Washington – Canada's Prairie premiers and two U.S. governors want their respective countries to restore pre-pandemic operating hours at entry points along their shared land border.
The group of provincial and state leaders have written to Prime Minister Justin Trudeau and President Joe Biden to argue that curtailed hours at border crossings are hurting the economy.
The letter is signed by Alberta Premier Jason Kenney, Saskatchewan Premier Scott Moe and Manitoba Premier Heather Stefanson, as well as Montana Gov. Greg Gianforte and North Dakota Gov. Doug Burgum.
It says travellers and businesses are being forced to go out of their way to find entry points with longer hours, driving up fuel and labour costs.
The leaders say that's also hurting smaller border communities along the Canada-U.S. border that depend on international traffic for their economic livelihoods.
The letter does not mention that the U.S. still requires visiting foreign nationals to be vaccinated against COVID-19, a requirement Canada lifted over the weekend.
"Residents and businesses on both sides of the border have expressed concern that the reduced hours of operation will become permanent," the letter reads.
It also argues that the supply chain problems that have persisted since the onset of COVID-19 in 2020 will only linger so long as cross-border trade and travel remains curtailed by limited hours at border crossings.
"Resuming pre-pandemic operating hours will ensure the efficient and steady flow of people and goods, which will only improve trade activity and reduce inflationary pressure on both sides of the border."
A notice on the Canada Border Services Agency website warns of limited operating hours at nearly 40 land ports of entry, mostly in the Prairie provinces, along with Quebec, New Brunswick and B.C.
This report by The Canadian Press was first published Oct. 3, 2022.
What if Musk loses the Twitter case but defies the court?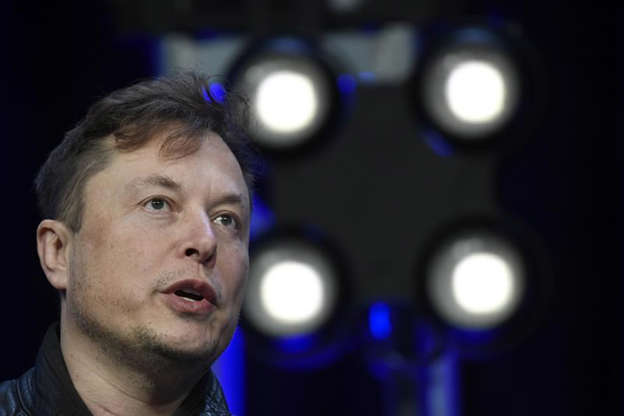 Twitter wants a Delaware court to order Elon Musk to buy the social media service for $44 billion, as he promised back in April. But what if a judge makes that ruling and Musk balks?
The Tesla billionaire's reputation for dismissing government pronouncements has some worried that he might flout an unfavorable ruling of the Delaware Court of Chancery, known for its handling of high-profile business disputes.
Musk hopes to win the case that's headed for an October trial. He's scheduled to be deposed by Twitter attorneys starting Thursday.
But the consequences of him losing badly — either by an order of "specific performance" that forces him to complete the deal, or by walking away from Twitter but still coughing up a billion dollars or more for breach of contract — has raised concerns about how the Delaware court would enforce its final ruling.
"The problem with specific performance, especially with Elon Musk, is that it's unclear whether the order of the court would be obeyed," retired Delaware Supreme Court Justice Carolyn Berger told CNBC in July. "And the courts in Delaware — courts all over — are very concerned about issuing a decision or issuing an order that then is ignored, flouted."
Berger, who was also a vice chancellor of the Chancery Court in the 1980s and 1990s, stood by those concerns in an interview with The Associated Press but said she doubted the Delaware institution would go so far as to make him complete the deal.
"The court can impose sanctions and the court can kind of coerce Musk into taking over the company," she said. "But why would the court do that when what really is at stake is money?"
Berger said she expects Twitter to prevail, but said a less tumultuous remedy for the company and its shareholders would make Musk pay monetary damages. "The court doesn't want to be in a position to step in and essentially run this company," she said.
Musk and his lawyers didn't respond to requests for comment.
Other legal observers say such defiance is almost impossible to imagine, even from a famously combative personality such as Musk. He acknowledged he might lose in August in explaining why he suddenly sold nearly $7 billion worth of Tesla shares.
"I take him at his word," said Ann Lipton, an associate law professor at Tulane University. "He wants to win. Maybe he's got his own judgment as to what the odds are. But he's also being sort of practical about this. He's getting some cash ready so he doesn't have to dump his Tesla shares if it turns out he is ordered to buy the company."
A ruling of specific performance could force Musk to pay up his $33.5 billion personal stake in the deal; the price increases to $44 billion with promised financing from backers such as Morgan Stanley.
The Delaware court has powers to enforce its orders, and could appoint a receivership to seize some of Musk's assets, namely Tesla stock, if he doesn't comply, according to Tom Lin, a law professor at Temple University.
The court has made such moves before, such as in 2013 when it held Chinese company ZTS Digital Networks in contempt and appointed a receiver with power to seize its assets. But after coercive sanctions didn't work, the receiver asked the court five years later to issue bench warrants calling for the arrest of two senior executives the next time they visited the U.S.
Speculation that Musk could be threatened with jail time for failing to comply with a ruling is unrealistic, said Berger. "At least, not for the Court of Chancery," said the former judge. "That's not the way the court operates."
But more important, Lin said Musk's legal advisers will strongly urge him to comply with the rulings of a court that routinely takes cases involving Tesla and other firms incorporated in the state of Delaware.
"If you are an executive at a major American corporation incorporated in Delaware, it's very hard for you to do business and defy the chancery court's orders," Lin said.
Concerns about Musk's compliance derive from his past behavior dealing with various arms of the government. In a long-running dispute with the U.S. Securities and Exchange Commission, he was accused of defying a securities fraud settlement that required that his tweets be approved by a Tesla attorney before being published. He publicly feuded with California officials over whether Tesla's electric car factory should remain shut down during the early stages of the COVID-19 pandemic.
He's also taken a combative approach in Delaware Chancery Court, calling an opposing attorney a "bad human being" while defending Tesla's 2016 acquisition of SolarCity against a lawsuit that blamed Musk for a deal rife with conflicts of interest and broken promises. He and his lawyers have other Delaware cases still pending, including one involving his compensation package at Tesla.
"I think we've got a whole lot of players who, as loose a cannon as Elon Musk is, rely on the goodwill of the Delaware courts on an ongoing basis for their businesses," Lipton said.
Musk's argument for winning his latest Delaware case largely rests on his allegation that Twitter misrepresented how it measures the magnitude of "spam bot" accounts that are useless to advertisers. But most legal experts believe he faces an uphill battle in convincing Chancellor Kathaleen St. Jude McCormick, the court's head judge who is presiding over the case, that something changed since the April merger agreement that justifies terminating the deal.
The trial begins Oct. 17 and whichever side loses can appeal to the Delaware Supreme Court, which is expected to act swiftly. Musk and Twitter could also settle the case before, during or after the trial, lawyers said.
Delaware's courts are well-respected in the business world and any move to flout them would be "shocking and unexpected," said Paul Regan, associate professor of Widener University's Delaware Law School who has practiced in Delaware courts since the 1980s. "If there was some kind of crisis like that, I think the reputational harm would be all on Musk, not the court."
Matt O'brien, The Associated Press