Open Letter to Premier Jason Kenney
January 13, 2021
FOR IMMEDIATE RELEASE
Red Deer – Mountain View, AB
On December 13, 2020, thousands of small business owners, including barbershops and salons, were once again forced to close their doors. Little information has been provided to these businesses to justify the reason for the closures.
To date there have been no reassurances provided to indicate if current health measures, which were extended from January 11th to the 22nd, will be repealed next week.
As a result, many barbershops and salons have unilaterally decided to reopen at this time. This has resulted in a closure order and threat of fines for one business owner in Innisfail.
These small business owners have done everything the government has requested in order to operate in a safe manner. They have been understanding but are looking for the government to provide clarity.
Yesterday, on the Danielle Smith Show, you stated that to date, Alberta has not traced one case of COVID-19 to a barbershop or salon. This should be reason enough to keep these businesses open.
After the MLA travel scandal, you have consistently supported the efforts made by the airline industry to provide a safe environment for its customers. It is apparent that the same can be said for the personal services industry.
Arbitrary shutdowns are continuing to fuel division within this province. Businesses who wish to reopen in a safe manner should be able to do so. Those who wish to attend these businesses understand and accept any risk in doing so. I urge you to provide clarity to small business owners by the end of the week.
WestJet might be too big to fail. Please don't consider small businesses too small to matter.
Sincerely,
Jared Pilon
Candidate for Red Deer – Mountain View, AB
Alberta announces combined $187 million in addictions and homelessness funding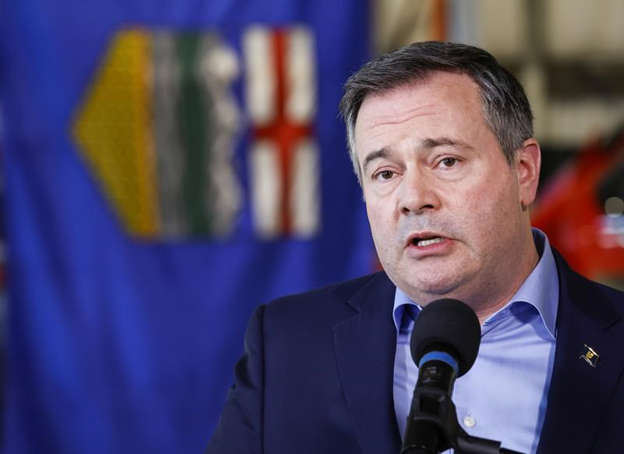 By Rob Drinkwater in Edmonton
The Alberta government has announced more than $124 million over two years for addiction and mental health services in Edmonton and Calgary, with another $63 million aimed at reducing homelessness in the province over the same period.
The funding for Edmonton and Calgary will go toward increasing treatment spaces while expanding addiction services, with $70 million earmarked for capital spending and $54 million to assist operations.
A 75-bed, co-ed long-term treatment facility is planned to be operational in Edmonton by the end of 2023, while a similar facility is to be built in Calgary by early 2024.
The $63 million is to support steps outlined in the government's action plan on homelessness.
Premier Jason Kenney stressed his government's recovery-based approach to the addictions issue when he announced the funding Saturday, calling British Columbia's recent move to decriminalize the possession of small amounts of hard drugs in January "reckless."
"In the area of addressing addictions, there are many that believe recovery is a false hope. It's not possible, and instead what we should do is actually to facilitate dangerous addictions rather than to offer an off-ramp to freedom from addiction," Kenney said during the announcement at Edmonton's Herb Jamieson Centre.
"The whole point is to give people a fighting chance to escape from the grips of addiction so they have the opportunity to build a new, safe fulfilling life.
"Recovery works. It's not a new concept or an untested Utopian theory," he said.
Under the Alberta plan, the number of winter shelter spaces will be expanded in communities like Edmonton, Wetaskiwin and Lethbridge, and in rural communities where there is an urgent and unmet need.
All provincially funded shelters will also provide round-the-clock access seven days a week, while funding will be equalized between community-based organizations in Edmonton and Calgary.
The funding will include $5 million to create up to 450 additional shelter spots in Edmonton, bringing the number of emergency spaces in the city to over 1,000.
The plan also includes $2.5 million in 2022-2023 to test the so-called service hub model in two pilot programs in Calgary and Edmonton. These six-month long programs will connect people directly with support and services such as addictions recovery, housing and emergency financial support, beginning this fall.
Meanwhile, the addictions funding will be used to increase the ability of direct outreach teams through Edmonton police and Alberta Health Services to provide support and overdose prevention services. The same expansion of services will also be carried out in Calgary.
Edmonton police chief Dale McFee lauded the fact that housing options include support for mental health and addictions as he personally thanked Kenney for the new funding.
"This is the biggest single investment that I've ever seen over the course of my career in actually addressing the system versus putting more money into silos that are actually generating a lot of the problem," McFee said at the announcement.
Edmonton Mayor Amarjeet Sohi said the funding would tackle the root causes of homelessness, and also praised the fact the province was delivering on a request to provide enhanced plans when prisoners are discharged from corrections facilities.
In July, the city requested a hub where social workers, firefighters and peace officers could work together to reduce crime and address a spike in violence downtown, in nearby Chinatown and and on the transit system.
"These investments show our collaborative approach is working, and together we are making life better for struggling Edmontonians," Sohi said at the announcement.
But NDP Critic for Seniors and Housing Lori Sigurdson said in a news release that Kenney's government has cut funding for housing, noting buildings that could have opened months ago are sitting empty because the government hasn't provided operational funding.
"The money announced today does not even begin to address the deeper need for permanent supportive housing, social housing and affordable housing in this province," she said.
According to the province, over 6,400 Albertans were experiencing homelessness— including nearly 4,000 using emergency shelters or on the streets — as of Jan. 31.
Alberta saw more than 1,600 opioid-related deaths in 2021.
This report by The Canadian Press was first published Oct. 1, 2022.
Five years later: Waterton Lakes National Park plan considers fire recovery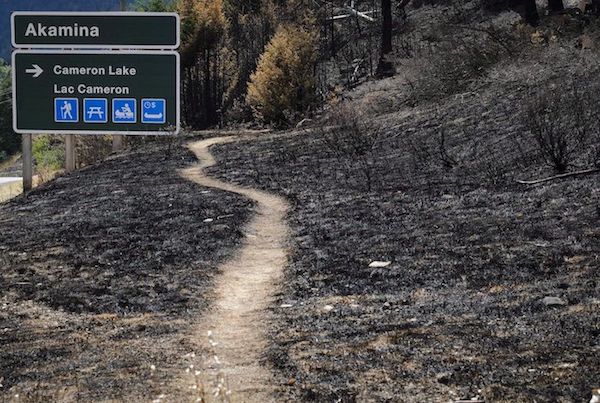 Waterton – Like the land itself, a new management plan for Waterton Lakes National Park is marked by a powerful wildfire that tore through the southern Alberta park five years ago.
The 2022 plan, tabled in Parliament this summer, sets the park's direction for the next decade. It includes dealing with climate change and invasive species and considers ways to strengthen Indigenous relationships and connect with Canadians.
The Kenow Wildfire, however, led to a major change from the previous plan. The fire burned more than 19,000 hectares — approximately 39 per cent — of the mountainous park in September 2017 and damaged many popular picnic areas, campgrounds and hiking trails.
"We've been pretty fortunate," Parks Canada's Locke Marshall, who's the superintendent in Waterton, said in a recent interview. "We've had a lot of support from the federal government."
Marshall said some of the damaged infrastructure was already being replaced before the fire, but other areas required a complete rebuild.
"There's been a lot of work that has been done," he said. "Initially, when the fire went through, our parkways were not available, so we had to work on them to get them ready to go.
"We lost our visitor centre, but we were already in plans to build a new one. Many of our picnic areas got damaged. We've done a lot of work on our trails."
Some areas, such as roads and bridges around Red Rock Canyon, are still being rebuilt and the Crandell Mountain campground is still under construction, he said.
Mike Flannigan, a professor of wildland fire at Thompson Rivers University in B.C. and Canada Wildfire's scientific director, said the fire also affected a lot of the park's natural landscape.
"It burned a good chunk of the park with high-intensity severity," he said. "The effect on the vegetation and the soil was severe because it was hot and dry."
Flannigan said he's interested to learn more about how the ecosystem has recovered in the park in the five years since the fire.
"I'm hoping Waterton uses this as an educational opportunity to inform the public about fires and regeneration and biodiversity and wildlife," he said, noting there can be positive changes.
Marshall said Parks Canada has learned a lot and will continue to learn from the wildfire through various research projects.
"This has probably been an opportunity that we really haven't seen in the past — and that's just to see what the effects of a widespread fire, a fairly intense fire, has on a landscape and how the landscape itself recovers from it," he said. "And also how that recovery may be affected by changes to the climate that we've seen in the last several decades.
"So, it's a really good opportunity for science."
The research, he said, could take decades to complete. He noted there's already some visible changes in the forests.
"There has been a bit of a transformation," he said. "A lot of the forests were predominantly conifers — pine, spruce, Douglas fir. In some places … we're seeing more aspen trees, shrubs and in some places … because of a drier, warmer climate, we may see areas that were once forested will be open meadows now.
"There's definitely a change in the landscape."
The plan notes the fire also revealed more than 70 new archeological sites and expanded 170 known sites in the area that burned.
"It was a really good opportunity for some of that archeological work to be done," Marshall said.
"We've been able to involve our nearby Indigenous communities, in particular members of the Blackfoot Confederacy — the Kainai and Piikani — in looking at that landscape and seeing it in the context of their traditional knowledge of the use of the place."
Marshall said they continue to work with the communities to document the sites, which the plan suggests will be complete by 2025.
Overall, he said, the new management plan shows the agency's ongoing commitment to protecting the park.
"It deals with the fire," said Marshall, "but it also deals with our day-to-day operations related to visitation and how we manage the ecological and cultural integrity of the place."
This report by The Canadian Press was first published Oct. 1, 2022.
— By Colette Derworiz in Calgary. Follow @cderworiz on Twitter.