The Real "Conservative Movement"

Open Letter to the Silent Majority
Red Deer – Mountain View, AB
Fred, a friend of mine from Didsbury, accurately described the "conservative movement" to me when I was out door knocking in September. He stated that the movement consists of at least six factions: Internationalist, Financially Responsible, Democratic Representative, Morally Responsible, Freedom Focused and Free Enterprise individuals. The Conservative Party of Canada is currently beholden to the Internationalist faction resulting in corruption and expulsion of "dissenters" from the other factions.
In order to provide a legitimate "conservative" option for Canada, we need to address these areas:
Communication: How can our internal and external communications be improved?
Organization: How can we better support each other?

Platform: What are our core principles?
In order to provide a legitimate "conservative" option for Canada, we need to focus on the following:
Compassion for the Vulnerable
We need to put aside our petty differences and find common ground. Canadians are eager for a political movement that focuses on the pillars noted above. They are looking for strong leaders who will champion family, freedom and free enterprise. If you are one of these leaders, please reach out to me at
[email protected]
and let's build a strong grassroots coalition that can restore prosperity in Canada.
Libertarian Party of Canada
The book that could spell the end of Anthony Fauci and the incredible push for vaccine mandates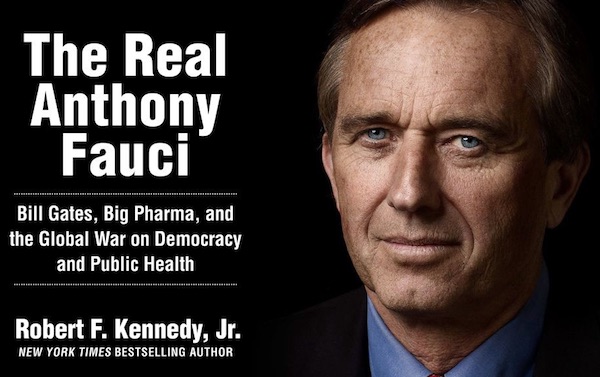 In the end, it all comes down to well meaning but twisted ambition, with a nice big helping of good old fashioned and really evil, greed.
At the beginning of this time we'll forever simply call 'covid', we dutifully lined up in front of our neighbourhood Costco while the owners of small independently owned stores were forced to lock their doors and watch helplessly as the businesses they built over a lifetime of blood, sweat, and tears drifted away from them. Over time, we've become accustomed to measures like masks and distancing rules, and regulations that allow 18,000 people to watch a hockey game (mostly without masks), or 100,000 people to watch a football game (entirely without masks), while the parents of grade 12 athletes can not come into a gym to watch their own children compete for a long prepared for championship title.
Today we wait to see which vaccine mandate will rock someone's world next. It's become clear over the last several months of mandates that a good percentage of people (somewhere around 25%) feel they're being forced into a vaccination they aren't so sure about taking (they're still not approved) and a further percentage of people (8 to 10%) will simply not agree to take an emergency ordered vaccine. I'm not saying any of this is right or wrong. I'm just saying it clearly makes no sense. I'm just saying..
Everyone I've talked to since covid has begun, and I mean EVERYONE has admitted in private conversation if not very publicly, that this restriction makes no sense, or that restriction is contradictory to another one. EVERYONE admits the various restrictions, rules, and regulations our governments have used to respond to covid just don't add up. And for the few people who can't bring themselves to admit it, even to a close friend.. just ask yourself how the "two weeks to flatten the curve" is going at the two year mark.
For me, the biggest mystery in an ocean of mysteries has been the complete lockdown on access to and information about medical therapies. Anyone who puts in the effort to look behind the curtain of attack articles, can see there are preventative treatments, early treatments, and now "long covid" treatments which are showing tremendous success. As you can see at ivmmeta.com and ivmstatus.com, 0ver 25% of the world's population has access to at least ONE of the effective treatments. While millions of Canadians chuckle at unintelligent, simple people who take Ivermectin (horse paste they call it), those poor simple people in nations such as India and Japan have nearly eliminated covid. Here, all we hear is that vaccines are the ONLY answer. Usually they say it's "the best way" to fight covid. They leave out the part where they've banned every other way of fighting covid. You can argue if you want about how widespread Ivermectin use is in India and Japan, but you can't really argue with data. Take a look at these graphs from worldometers.com and you'll have to conclude something different is going on in countries where early treatment options aren't always the butt of the latest woke-joke.
Sorry for the long lead-in. If you stayed with it, here's the reward. There's a new book out by best selling author and life long US Democrat Robert F. Kennedy Jr. Yes, this is the son of THE Bobby Kennedy, and the nephew of President John F Kennedy. If you're one of the millions of 'simple' people like me who just can't understand why we're not even allowed to talk about actually treating covid, this book will set out an argument that makes it all finally come together. That's what The Real Anthony Fauci is all about. Either this book is shedding a WORLD of lies, or it will put AN ENTIRELY NEW LIGHT on what is driving the forces behind covid-19 vaccine mandates. If you have a bit of time, check out the video interview below with RFK Jr. The allegations go well beyond disturbing and right to shocking. It's going to be interesting to see if this book will make a difference. For me. I don't really care what happens to Dr. Fauci. I just want politicians to show courage and stand up for the most vulnerable people. It's time to save lives by allowing Albertans, and Canadians to use some of the two dozen or so medical treatments which have emerged to fight covid in the last two years.
Here's the description of this book by Amazon
Pharma-funded mainstream media has convinced millions of Americans that Dr. Anthony Fauci is a hero. He is anything but.
As director of the National Institute of Allergy and Infectious Diseases (NIAID), Dr. Anthony Fauci dispenses $6.1 billion in annual taxpayer-provided funding for scientific research, allowing him to dictate the subject, content, and outcome of scientific health research across the globe. Fauci uses the financial clout at his disposal to wield extraordinary influence over hospitals, universities, journals, and thousands of influential doctors and scientists—whose careers and institutions he has the power to ruin, advance, or reward.
During more than a year of painstaking and meticulous research, Robert F. Kennedy Jr. unearthed a shocking story that obliterates media spin on Dr. Fauci . . . and that will alarm every American—Democrat or Republican—who cares about democracy, our Constitution, and the future of our children's health.
The Real Anthony Fauci reveals how "America's Doctor" launched his career during the early AIDS crisis by partnering with pharmaceutical companies to sabotage safe and effective off-patent therapeutic treatments for AIDS. Fauci orchestrated fraudulent studies, and then pressured US Food and Drug Administration (FDA) regulators into approving a deadly chemotherapy treatment he had good reason to know was worthless against AIDS. Fauci repeatedly violated federal laws to allow his Pharma partners to use impoverished and dark-skinned children as lab rats in deadly experiments with toxic AIDS and cancer chemotherapies.
In early 2000, Fauci shook hands with Bill Gates in the library of Gates' $147 million Seattle mansion, cementing a partnership that would aim to control an increasingly profitable $60 billion global vaccine enterprise with unlimited growth potential. Through funding leverage and carefully cultivated personal relationships with heads of state and leading media and social media institutions, the Pharma-Fauci-Gates alliance exercises dominion over global health policy.
The Real Anthony Fauci details how Fauci, Gates, and their cohorts use their control of media outlets, scientific journals, key government and quasi-governmental agencies, global intelligence agencies, and influential scientists and physicians to flood the public with fearful propaganda about COVID-19 virulence and pathogenesis, and to muzzle debate and ruthlessly censor dissent.
China Rules: Will Trudeau Give Beijing Olympics His Blessing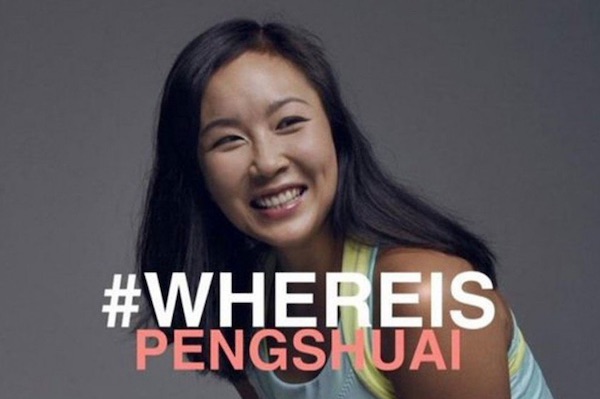 Q: How many Canadians does it take to screw in a light bulb?
A: Two. One to ask permission from CCP boss Xi Jingping and one to then screw it in.
The tennis world has been roiled by the sudden absence of Chinese star Peng Shuai. Peng seemed to have gone missing for two weeks after publicly accusing a high-ranking Communist Party apparatchik of sexually assaulting her. The repercussions of her reported abduction could have wide-ranging effects—including on the upcoming Beijing Olympics.
Her sudden disappearance drew the ire of Serena Williams ("Devastated and shocked") and the World Tennis Association. Steve Simon, the president of the WTA, says "`I remain concerned about Peng Shuai's health and safety and that the allegation of sexual assault is being censored and swept under the rug. I have been clear about what needs to happen and our relationship with China is at a crossroads."
Simon says the WTA is so concerned that it is willing to forgo billions from China if the case is not properly resolved. (This in stark contrast to NBA stars such as LeBron James who talk social justice about Kyle Rittenhouse in the U.S. but cravenly capitulate to Chinese authority when their running-shoe endorsements are threatened.)
The tipoff that China is concerned that Peng's absence might hurt the Olympics came when she was made available Sunday via conference call to IOC President Thomas Bach, IOC Athletes' Commission Chair Emma Terho, and IOC Member in China Li Lingwei.
Peng thanked the committee for its concern and explained she is "safe and well" in her home in Beijing and would like her privacy respected. But it was hard to know who controlled her words— especially as the interview was staged with IOC suits, who stand to lose a lot from any Olympic boycott.
Also lending credence to the conspiratorial nature of Peng's condition was the news that China has temporarily blocked CNN's feed in the country to prevent the network reporting the story (If it's true it would be the first story CNN has reported properly in a long time.)
The Peng kerfuffle is the latest example of China's tin ear on human rights. It comes as many are questioning whether nations should boycott the Winter Olympics, slated to start in February. Even U.S. president Joe Biden, who is hopelessly compromised on China by his son's grifting, has said the U.S. might do a diplomatic, not athlete, boycott to protest China's high-handed attitude lately.
There could be more. Many are now saying having the Games in a nation that sponsors concentration camps and suppresses democracy in Hong Kong is comparable to staging the 1936 Olympic Games in Berlin where Hitler was allowed to whitewash his regime even as it geared up for genocide.
It also recalls the reaction of the West in boycotting the Moscow Olympics in 1980 over the Soviets invasion of Afghanistan. The IOC has been traumatized ever since about politics and— witness Peng's sudden "appearance"—wants this snowball stopped.
Clearly the IOC— which awarded the Games to China— will make no stand itself on Peng. The collection of princes, plutocrats, klepto-rulers and time-serving criminals has never let a little human-rights violation get in the way of profit. Whether it's rewarding China or Putin (Sochi) it has major concerns when the IOC's alleged brotherhood hurts the bottom line.
For a struggling Biden, whose polling is tanking, the boycott issue could provide an easy win. Keep the politicians and state actors home, let the athletes have their medals, snub Xi and appear to be taking the high ground. (Better yet, send Kamala Harris and don't bring her back.)
The question will then be what will Canada do if the Americans engineer a diplomatic boycott? After the detention of Wauwei executive Meng Wanzhou and resultant Chinese retaliation would Justin Trudeau dare tangle with them again, particularly after earlier saying, "There is a level of admiration I actually have for China, Ahh, because their basic dictatorship is allowing them to actually turn their economy around on a dime"?
Why wouldn't Xi feel confident that no one in Canada will push back? After all, he kidnapped the two Michaels for almost two years and Canada's prime minister acted like the men had simply gone on an extended Carnival Cruise. Better yet, Canadian voters then rewarded said PM with another term. Xi is laughing.
Plus the federal Liberals are so far up China's butt they can see Hunter Biden's shoes. Former PM Jean Chretien and his family connections have long sought to appease the Chinese to protect investment there. Chretien tried to interfere on behalf of the Chinese in the Meng case. As Macleans wrote in 2019, "given the respect Chretien enjoys among senior officials in China, the fact he's advocating for the Trudeau government to interfere in the court case to make China happy will only serve to embolden Beijing."
With so much Canadian capital riding on smooth relations with Xi— plus the need to bring China into Trudeau's daffy climate schemes— does he dare anger the regime by insulting their Olympic propaganda coup? Canada knows this: If Trudeau shows backbone in a tough international dispute it will be the first time.
Bruce Dowbiggin @dowbboy is the editor of Not The Public Broadcaster (http://www.notthepublicbroadcaster.com). The best-selling author of Cap In Hand was nominated for the BBN Business Book award of 2020 for Personal Account with Tony Comper. A two-time winner of the Gemini Award as Canada's top television sports broadcaster, he's also a regular contributor to Sirius XM Canada Talks Ch. 167. His new book with his son Evan Inexact Science: The Six Most Compelling Draft Years In NHL History is now available on http://brucedowbigginbooks.ca/book-personalaccount.aspx