The Real "Conservative Movement"

Open Letter to the Silent Majority
Red Deer – Mountain View, AB
Fred, a friend of mine from Didsbury, accurately described the "conservative movement" to me when I was out door knocking in September. He stated that the movement consists of at least six factions: Internationalist, Financially Responsible, Democratic Representative, Morally Responsible, Freedom Focused and Free Enterprise individuals. The Conservative Party of Canada is currently beholden to the Internationalist faction resulting in corruption and expulsion of "dissenters" from the other factions.
In order to provide a legitimate "conservative" option for Canada, we need to address these areas:
Communication: How can our internal and external communications be improved?
Organization: How can we better support each other?

Platform: What are our core principles?
In order to provide a legitimate "conservative" option for Canada, we need to focus on the following:
Compassion for the Vulnerable
We need to put aside our petty differences and find common ground. Canadians are eager for a political movement that focuses on the pillars noted above. They are looking for strong leaders who will champion family, freedom and free enterprise. If you are one of these leaders, please reach out to me at
[email protected]
and let's build a strong grassroots coalition that can restore prosperity in Canada.
Libertarian Party of Canada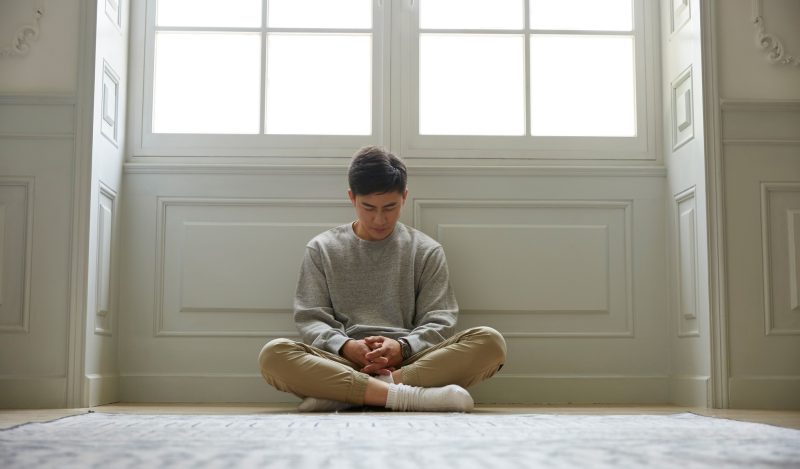 BY
JEFFREY A. TUCKER
On March 6, 2020, the mayor of Austin, Texas, canceled the biggest tech and arts trade show in the world, South-by-Southwest, only a week before hundreds of thousands were to gather in the city.
In an instant, with the stroke of a pen, it was all gone: hotel reservations, flight plans, performances, exhibitors, and all the hopes and dreams of thousands of merchants in the town. Economic impact: a loss $335 million in revenue at least. And that was just to the city alone, to say nothing of the broader impact.
It was the beginning of US lockdowns. It wasn't entirely clear at the time – my own sense was that this was a calamity that would lead to decades of successful lawsuits against the Austin mayor – but it turned out that Austin was the test case and template for the entire nation and then the world.
The reason was of course Covid but the pathogen wasn't even there. The idea was to keep it out of the city, an incredible and sudden fallback to a medieval practice that has nothing to do with modern public health understanding of how a respiratory virus should be handled.
"In six months," I wrote at the time, "if we are in a recession, unemployment is up, financial markets are wrecked, and people are locked in their homes, we'll wonder why the heck governments chose disease 'containment' over disease mitigation. Then the conspiracy theorists get to work."
I was right about the conspiracy theorists but I had not anticipated that they would turn out to be right about nearly everything. We were being groomed for nationwide lockdowns.
At this point in the trajectory, we already knew the gradient of risk. It was not medically significant for healthy working-age adults (which still to this day the CDCs does not admit). So the shutdown likely protected very few if anyone.
The extraordinary edict – worthy of a tin-pot dictator of a dark age – completely overrode the wishes of millions, all on the decision of one man, whose name is Steven Adler.
"Was the consideration between maintaining that money, effectively rolling the dice, and doing what you did?" asked Texas Monthly of the mayor.
His answer: "No."
Clarifying: "We made a decision based on what was in the best health interest for the city. And that is not an easy choice."
After the shocking cancellation, which overrode property rights and free will, the mayor urged all residents to go out and eat at restaurants and gather and spend money to support the local economy. In this later interview, he explained that he had no problem keeping the city open. He just didn't want people from hither and yon – the dirty people, so to speak – to bring a virus with them.
He was here playing the role of Prince Prospero in Edgar Allan Poe's "The Masque of the Red Death." He was turning the capital city of Texas into a castle in which the elite could hide from the virus, an action that also became a foreshadowing of what was to come: the division of the entire country into clean and dirty populations.
The mayor further added a strange comment: "I think the spread of the disease here is inevitable. I don't think that closing down South Bay was intended to stop the disease from getting here because it is coming. The assessment of our public health professionals was that we were risking it coming here more quickly, or in a greater way with a greater impact. And the longer we could put that off, the better this city is."
And there we have the "flatten the curve" thinking at work. Kick the can down the road. Postpone. Delay herd immunity as long as possible. Yes, everyone will get the bug but it is always better that it happens later rather than sooner. But why? We were never told. Flatten the curve was really just prolong the pain, keep our overlords in charge as long as possible, put normal life on hold, and stay safe as long as you can.
Prolonging the pain might also have served another surreptitious agenda: let the working classes – the dirty people – get the bug and bear the burden of herd immunity so that the elites can stay clean and hopefully it will die out before it gets to the highest echelons. There was indeed a hierarchy of infection.
In all these months, no one ever explained to the American public why prolonging the period of non-exposure was always better than meeting the virus sooner, gaining immunity, and getting over it. The hospitals around the country were not strained. Indeed, with the inexplicable shutdown of medical services for diagnostics and elective surgeries, hospitals in Texas were empty for months. Health care spending collapsed.
This was the onset of the great demoralization. The message was: your property is not your own. Your events are not yours. Your decisions are subject to our will. We know better than you. You cannot take risks with your own free will. Our judgment is always better than yours. We will override anything about your bodily autonomy and choices that are inconsistent with our perceptions of the common good. There is no restraint on us and every restraint on you.
This messaging and this practice is inconsistent with a flourishing human life, which requires the freedom of choice above all else. It also requires the security of property and contracts. It presumes that if we make plans, those plans cannot be arbitrarily canceled by force by a power outside of our control. Those are bare minimum presumptions of a civilized society. Anything else leads to barbarism and that is exactly where the Austin decision took us.
We still don't know precisely who was involved in this rash judgment or on what basis they made it. There was a growing sense in the country at the time that something was going to happen. There had been sporadic use of lockdown powers in the past. Think of the closure of Boston after the bombing in 2013. A year later, the state of Connecticut quarantined two travelers who might have been exposed to Ebola in Africa. These were the precedents.
"The coronavirus is driving Americans into unexplored territory, in this case understanding and accepting the loss of freedom associated with a quarantine," wrote the New York Times on March 19, 2020, three days after the Trump press conference that announced two weeks to flatten the curve.
The experience on a nationwide basis fundamentally undermined the civil liberties and rights that Americans had long taken for granted. It was a shock to everyone but to young people still in school, it was utter trauma and a moment of mental reprogramming. They learned all the wrong lessons: they are not in charge of their lives; someone else is. The only way to be is to figure out the system and play along.
We now see epic learning loss, psychological shock, population-wide obesity and substance abuse, a fall in investor confidence, a shrinkage of savings reflecting less interest in the future, and a dramatic decline in public participation in what used to be normal life events: church, theater, museums, libraries, fares, symphonies, ballets, theme parks, and so on. Attendance in general is down by half and this is starving these venues of money. Most of the big institutions in large cities like New York, such as Broadway and the Met, are on life support. The symphony halls have a third empty seats despite lowering prices.
It seems remarkable that this three-and-a-half year-long war against basic liberty for nearly everyone has come to this. And yet it should not be a surprise. All ideology aside, you simply cannot maintain much less cultivate a civilized life when governments, in combination with the commanding heights of media and large corporations, treat their citizens like lab rats in a science experiment. You only end in sucking away the essence and vibrancy of the human spirit, as well as the will to build a good life.
In the name of public health, they sapped the will to health. And if you object, they shut you up. This is still going on daily.
The ruling class that did this to the country has yet to speak honestly about what transpired. It was their actions that created the current cultural, economic, and social crisis. Their experiment left the country and our lives in shambles. We've yet to hear apologies or even basic honesty about any of it. Instead, all we get is more misleading propaganda about how we need yet another shot that doesn't work.
History provides many cases of a beaten down, demoralized, and increasingly poor and censored majority population being ruled over by an imperious, inhumane, sadistic, privileged, and yet tiny ruling class. We just never believed we would become one of those cases. The truth of this is so grim and glaring, and the likely explanation of what happened so shocking, that the entire subject is regarded as something of a taboo in public life.
There will be no fixing this, no crawling out from under the rubble, until we get something from our rulers other than public preening about a job well done, in ads sponsored by Pfizer and Moderna.
Celebrity Owners– Fun, Yes, But The Equity Is Even Better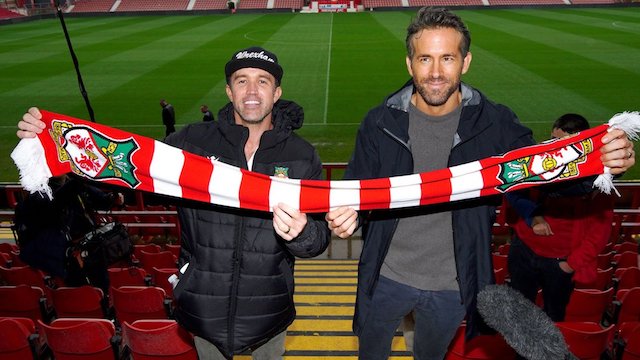 In case you hadn't noticed. Celebrity Sports Ownership is all the rage. When the Ottawa Senators were for sale Ryan Reynolds, Snoop and The Weeknd were all mentioned among the bidders (that eventually went to Montreal businessman Michael Andlauer). LeBron James now holds a minority position with Liverpool FC.
Jay-Z owns part of the Brooklyn Nets, Usher a piece of the Cleveland Cavaliers while Fergie of Black Eyed Peas fame also partly owns the Miami Dolphins. Gloria and Emilio Estefan, Marc Anthony, and tennis superstars Serena and Venus Williams are owners of pro sports teams. Famously, Elton John owned Watford FC, although he's now just an honorary chairman.
And, of course, Reynolds and Rob McElhenney used a documentary TV series that showed their Welsh Wrexham soccer team promoted to the FA's League Two. What's the attraction?
Clearly a little PR is always a good thing. But sports team ownership has also become a lucrative equity play. As BMO reports, "The average compound annual growth rate since the last purchase price… is 15 percent, a meaningful outperformance to the TSX and S&P. Forbes estimates the Toronto Blue Jays are currently worth US$2.1 billion or roughly C$2.85 billion.
Based on recent sports franchise transactions, expansion fees and annual estimations of franchise values by Forbes Magazine, an $8 billion enterprise value is easily defendable for the Jays' owners MLSE (who also own the Maple Leafs, Toronto FC and Argonauts)."
It's the same across the major pro sports leagues. The estimated average franchise value in the NFL since 2013 is $5.1B with a compound annual growth rate (CAGR) of 16 percent; in the NBA it is $2.9B with a CAGR of 18 percent. For MLB it is $2.3B with a CAGR of 12 percent; the NHL is $1.0B with a CAGR of 11 percent; while MLS is $0.6B with a CAGR 21%.
But, BMO cautions, owning a sports franchise is considered "an equity investment strategy rather than a cash flow or income play." In other words, don't think that ticket sales and hot dogs are going to make you rich. (Although the NHL's salary cap, which guarantees owners' profits is a sweet deal.) The key is sports media which is thriving despite the move to cord cutting..
Sports media rights contracts have grown in tandem with franchise valuations. Not to be ignored in the advertising growth and viewer interaction is the bear knowns as legalized sports betting. Betting companies are flooding the airwaves with commercials while bettors tune in to watch how their selections work out. The casinos and online shops have replaced lower-paying traditional advertisers who've dropped off.
In Canada, league or team ownership of broadcast properties is still common. For that reason the real value of those broadcast rights is often opaque. (We had some irritated pushback from Rogers and Bell for writing on this tidy arrangement in the mid 2010s, forcing some limited disclosures). Rogers Sportsnet and TSN own (via MLSE) own a stable of teams in MLB, NHL, CFL and MLS. Good luck finding out what they pay themselves for media rights.
It's more open in the U.S. Since the New York Yankees pioneered the YES network in 2002— sparking multiple imitators in other markets—the move in the U.S. has been away from outright ownerships of regional sports networks. A number of RSNs in the U.S. are either in bankruptcy or nearing it. Digital and network sources are now absorbing these sources. ESPN, via its owner Disney, is looking to find partners for its many broadcast properties as their bottom line in general has suffered.
Still, ESPN's legacy business generates revenue and operating income of approximately $12.5 billion and $4.0 billion in 2023. It remains to be seen what new model emerges in the U.S. to answer cord cutting and the death of conventional TV. The NFL's experiment on Monday, having two MNF games compete on separate networks is one experiment.
In Canada's monopolistic market, "TSN/RDS penetration rates have declined at a quicker pace than ESPN over the past 10 years. ESPN penetration has dropped from 81 percent of U.S. households in 2013 to 56 percent in 2022, while TSN/RDS penetration has decreased from 89% of Canadian households in 2013 to 49 percent in 2022.
In addition, BMO admits that cord cutting is a thing. "SportsNet subscribers have decreased -23 percent to 5.8 million over the same period. Subscriber and advertising revenues are 60 percent and 40 percent of total revenue, respectively. Since 2017, TSN revenues have increased 13 percent. TSN subscribers have decreased -29 percent to ~7.8 million over the same period."
But! In the last five years, TSN and SN have increased advertising revenues by 13 percent and 15 percent respectively. The same figure for the top five Canadian non-sports channels (collectively) is six percent. Thank you legalized wagering in Ontario. So who wouldn't want a piece of this action, especially in Canada?
The red flag in this surging equity market comes in the form of smaller Canadian NHL markets. The Senators sale for $950 suggests a healthy interest in owning, but the Sens sale was also tied into the new LeBreton Flats arena. Ownership or control of a Canadian arena means more than NHL games. It also includes revenue from concerts, rallies, monster-truck events etc.
Even with that can Andlauer produce a winner just two hours from the Montreal Canadiens market? Likewise, the Winnipeg Jets are desperately in need of a larger arena to replace the 15,321 Canada Life Centre. Having Canada's richest man, David Thomson, as an owner is no guarantee of getting one. And should Thomson tire of being the saviour of a losing Jets hockey property, who in that market has C$1-2B lying around needed to fund the franchise properly?
Likewise, the Calgary Flames. Despite the political press conference this summer about as new agreement the arena that management promised by 2013 has still not seen a shovelful of dirt turned over. The latest gaffe was architect's drawings for the rink being rejected by the NHL due to inadequate dressing-room space. Start again.
Should the rink not be available till 2025-26 will an evolving ownership group still be interested in shelling out the money to keep the Flames (and Stampeders, Roughnecks and Hitmen) operating in Calgary? And if they don't, because losing sucks? While energy-rich Calgary has plenty of billionaires, few will want to risk the money needed to keep a competitive team in a small market.
Connor McDavid's brilliance plasters over the same small-market crack in Edmonton. Yes, they have their new building, but can owner Darryl Katz fund the moves need to keep his stars and build a winner? Vancouver, owned by the Aqulini family, has a larger market base, but with Seattle Kraken just two hours away can they too write the cheques needed to create the first Stanley Cup winner since the Canucks entered the NHL in 1970.
If these Canadian markets do survive longterm it might have to be with foreign ownership. Certainly there is money to be made riding the equity train. But there also no guarantees that those carpetbagger owners might replicate the Montreal Expos and scoot to richer markets.
Sign up today for Not The Public Broadcaster newsletters. Hot takes/ cool slants on sports and current affairs. Have the latest columns delivered to your mail box. Tell your friends to join, too. Always provocative, always independent. https://share.hsforms.com/16edbhhC3TTKg6jAaRyP7rActsj5

Bruce Dowbiggin @dowbboy is the editor of Not The Public Broadcaster A two-time winner of the Gemini Award as Canada's top television sports broadcaster, he's a regular contributor to Sirius XM Canada Talks Ch. 167. Inexact Science: The Six Most Compelling Draft Years In NHL History, his new book with his son Evan, was voted the seventh-best professional hockey book of all time by bookauthority.org . His 2004 book Money Players was voted sixth best on the same list, and is available via http://brucedowbigginbooks.ca/book-personalaccount.aspx