A Response To: An Open Letter To Canadians From Oil And Gas Workers

A letter in response to this:
https://business.financialpost.com/opinion/an-open-letter-to-canadians-from-oil-and-gas-workers
Dear Albertan oil executives,
Canada's oil and gas workers need your help. For decades, we have been asking you to diversify our economy and look for ways to avoid the boom and bust cycle. We are now in a perfect storm with oil prices falling and workers in isolation from a deadly virus. We need your leadership more than ever.
Unfortunately for us, you've chosen the least imaginative path possible: stay the course. In your April 6th Op-Ed in the Financial Post, you argued that the fossil fuel industry needs federal support in order to maintain a skilled workforce. For a province that prides itself on hard work and innovation, don't you think we can do better?
The underlying assumption that you have made is that oil prices will return to a level that's profitable for Alberta. But the historical trend doesn't support your argument.
When you look at the historical price of WTI, Alberta's golden years came from a bubble. In 2008 analysts all over the province were claiming oil would climb to $200 and Alberta would become the crown jewel of Canada. That turned out to be wishful thinking. You have dusted off that same playbook, claiming that oil will keep going up in price. The more likely scenario is that prices will return to their historical average.
We cannot rely on high oil prices for our economic survival.
(The picture was taken from https://tradingeconomics.com/commodity/crude-oil But any 30-year graph will do. )
I agree with you that we need to ensure that we can maintain our workforce. It's essential that Alberta has skilled people working in our province so that we can develop our resources. Canada as a whole needs to maintain our skilled labour force and keep our economy functioning so that we can rebound once the pandemic is over.

But putting those 200,000 people back to work into fossil fuels is a terrible idea.
So what do we do with hundreds of thousands of unemployed people and billions of dollars of idle equipment?
My suggestion is we find markets outside of oil and gas that require very similar skill sets. We leverage our existing infrastructure, supply chains, and experience to build new industries here in Alberta.
I've got three examples.
Geothermal Energy
Geothermal energy needs the same drilling rigs that the oil service industry has sitting idle. You can use your existing geologists, roughnecks, pipefitters, and welders to drill geothermal wells instead of oil wells. The end result is clean baseload power that can replace coal in this province and all over the world. The added benefit of developing geothermal is that we repurpose orphan wells into sources of heat and electricity. Companies like Eavor and DEEP have already started.
Battery Manufacturing
As we move to cleaner energy sources, batteries will become more important to the sustainability of our economy. Batteries need a lot of material to be manufactured and companies like E3 Metals are developing extraction techniques to create a lithium industry here in Alberta. There are plenty of technicians, engineers, and fabricators in our energy community that are entirely capable of working on projects like this.
Nuclear Power
While we are brainstorming ideas, let's think big. If we are serious about providing clean, low carbon, environmentally friendly energy we have to look at nuclear. The folks at Terrestial Energy have designed a modular reactor that's small, safe, and could absolutely be manufactured here in Alberta. I bet the mod yards would be jumping at the chance to have a backlog of work.
I agree with you that we absolutely need to support our workforce. However, I don't think keeping our oil industry limping along can be the full answer for our skilled and versatile workforce. Our talented population needs options.
Please stop looking in the rearview mirror and start building for the future.
This article was originally published on April 8, 2020.
WestJet sets sights on low-cost leisure with purchase of 42 more airplanes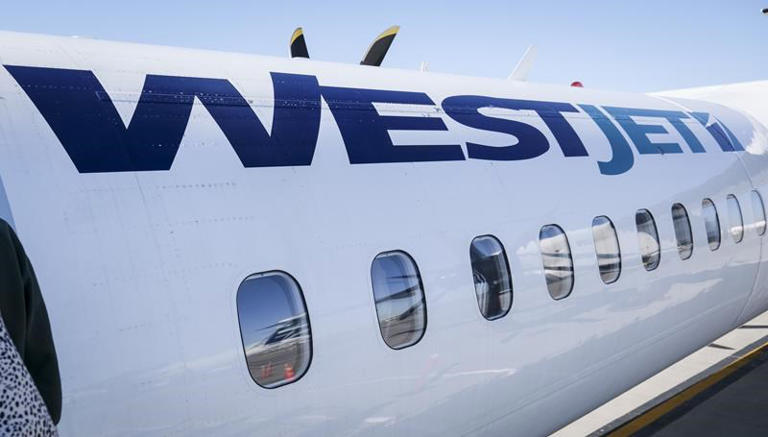 WestJet is making a substantial addition to its fleet with the purchase of 42 aircraft as the airline plans to expand its low-cost offerings, with plans to add routes to sun destinations from cities across Canada.
The Calgary-based airline announced the agreement with Boeing for the purchase of the 737-10 MAX planes on Thursday.
The purchase, which was on top of an existing order of 23 aircraft, includes the option to add 22 more planes depending on demand.
The purchase is a part of the airline's plan to expand its low-cost offerings and offer sun and leisure flying across Canada, said WestJet Group's chief executive officer, Alexis von Hoensbroech.
Earlier this month, WestJet said in a press release that it would be suspending several routes to Atlantic Canada, including flights between Halifax and Montreal, as of Oct. 28. Spring flight schedules are not yet available.
WestJet chief commercial officer John Weatherill said the decision was difficult but will help in the long run, as the airline shifts more of its eastern routes to sun and leisure destinations.
However, he said WestJet is not stopping Atlantic flights completely; instead, von Hoensbroech said the airline plans to ramp up its cross-country flights and flights from the East to leisure destinations including the Southern U.S. and the Caribbean.
"What we will do less, is flying within the East," said von Hoensbroech. "So flights between Montreal and Toronto will decrease but Montreal to Cancun will increase."
"We are a low-cost carrier and we want to improve our low-cost positioning," said von Hoensbroech.
Supporting this move is the pending Sunwing acquisition, given Sunwing's focus of servicing Eastern Canada's leisure market, said WestJet's chief executive officer.
Brought with the incoming aircraft is the need for more cabin crew, ground handlers and pilots, a challenge recognized by WestJet's chief executive officer, as staffing levels have been an industry-wide problem after the return of domestic and international travel.
While some roles are more challenging to fill, von Hoensbroech said that he is confident WestJet will find enough staff for the expansion and said it will create hundreds and thousands of additional job and career opportunities within WestJet.
"If you're a pilot and you are joining an airline that is growing, this will give you a faster track to become a captain than if you are joining an airline that is not growing as fast as we do," said von Hoensbroech.
WestJet says the Boeing 737-10 MAX provides the lowest cost per seat among mid-range aircraft and is part of the airline's plan to offer more affordable flights.
The order will start delivering at the end of 2024 through to 2028, expanding the fleet by 65 aircraft over six years.
WestJet wouldn't yet say whether the 42 additional aircraft will service WestJet alone or if they will also fly under Swoop, the airline's ultra-low-cost carrier.
This report by The Canadian Press was first published Sept. 29, 2022.
Caitlin Yardley, The Canadian Press
Vancouver gas prices pass $2.39, breaking North American record: analyst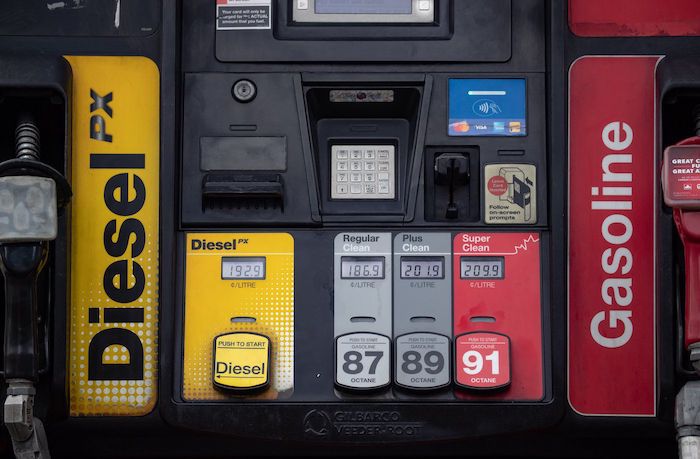 Vancouver – Gas prices in Vancouver hit a new high of more than $2.39 a litre at some stations Thursday, blowing past the previous peak set this summer.
One gas analyst said that's a new all-time record for North America, and expects prices to continue to rise this week.
Dan McTeague, president of Canadians for Affordable Energy, said prices passed the previous record of nearly $2.37 a litre, set in Vancouver in June, due to the temporary shutdown of refineries in the U.S. Pacific Northwest and California.
McTeague said prices will likely rise again then drop fairly quickly once the supply issues are resolved.
"I don't see the all-clear light at the end of the tunnel just yet. It's going to happen and when it does it will be a dramatic drop, probably about 20 cents a litre, not in one fell swoop but very close to that over two or three days," he said.
Gas prices jumped overnight across Canada by almost 20 cents in some places.
McTeague said no one could have predicted gas prices increasing at the speed they have over the past several days.
"The bottom line is that there's not enough supply out there and however we got here, we're going to have to spend a bit more time trying to figure this out because this is the kind of things that bring economies to a standstill," he said.
According to the CAA's price tracker, gas is up nationally by just over three cents on average at $1.58 per litre, with some provinces seeing higher jumps than others.
The CAA says the average gas price across Vancouver was $2.32 on Thursday.
This report by The Canadian Press was first published Sept. 29, 2022.