SpaceX to write the next chapter in human space flight
This week American astronauts are scheduled to take off from US soil for the first time since 2011. The first SpaceX Crew Dragon launch carrying people into space is scheduled for May 27th.
This historic launch is a huge milestone for spaceflight. Not only is it the first time Americans have launched from the US since the shuttle retired, but it's the first time a private company has launched people to the International Space Station.
It takes a lot of work to design, build, and certify a human launch vehicle. The iconic Space Shuttle was proposed in 1969 and the design was approved in 1972. The five completed shuttle orbiters were in operation from 1981 to 2011 and completed over 1300 days in space. When it was retired, the United States lost its ability to send astronauts into space and have been relying on Russia to send crew members to the ISS.
SpaceX has been developing rockets since 2002 and has had its shares of ups and downs. The company's first launches failed and they would have gone bankrupt in 2008 had they not succeeded on their fourth mission. Since then, they have been the first private company to launch a liquid propelled rocket into orbit (2008), recover a spacecraft (2010), send a spacecraft to the ISS (2012), and land a rocket back on Earth (2017).
Now they aim to be the first private company to launch humans into orbit.
The Crew Dragon capsule that will bring astronauts Bob Behnken and Doug Hurley into space to dock with the ISS is currently sitting on Pad 39A at the Kennedy Space Center. SpaceX has been developing the Dragon 2 capsule for several years under the NASA Commercial Space program. While the program has made tremendous progress, it has also had its setbacks. On April 20, 2019, the Crew Dragon demo capsule exploded while on the test stand.
If successful, this mission will pave the way for the privatization of space activities. I've written previously about the opportunities for Alberta in space. As more people start to visit space, rockets will need more fuel to move around. This fuel can be made from ice deposits on the Moon – our Alberta Oil Sands projects possess the technology to extract, process, and store water to use in rocket fuel.
We are about to enter a new era of spaceflight that will drive innovation. Alberta is fully capable to contribute to and participate in the opportunities that will arise from this new era.
For more stories, visit Todayville Calgary.
WestJet announces new flights to Tokyo, Barcelona, and Edinburgh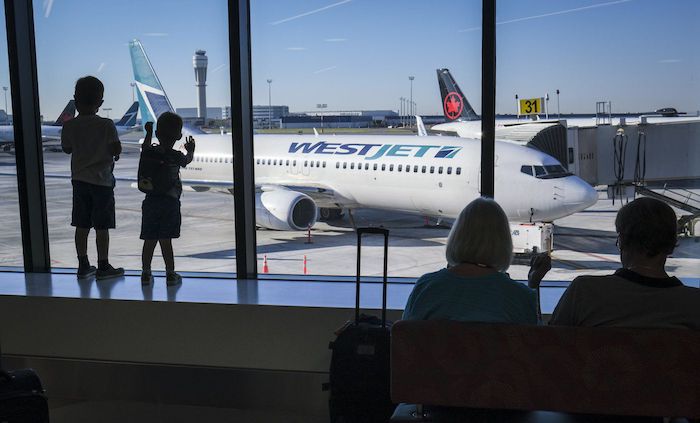 Calgary – WestJet plans to offer flights to Japan starting this spring, marking the airline's first non-stop flights to Asia from Calgary.
The Calgary-based airline said Monday that it will fly to Tokyo's Narita International Airport from Calgary this spring.
The non-stop flights will operate three times weekly beginning April 30.
The airline also announced new routes from Calgary to Barcelona and Edinburgh and increased frequency to Dublin, London, Paris and Rome, also starting in the spring.
WestJet chief executive Alexis von Hoensbroech says the new flights are part of the airline's plan to expand capacity from Calgary by more than 25 per cent by next year, beginning with intercontinental routes.
WestJet also says it is preparing for broader expansion within Canada and North America over the coming months.
This report by The Canadian Press was first published Dec. 5, 2022.
Teen found guilty of manslaughter in hit-and-run death of Calgary police officer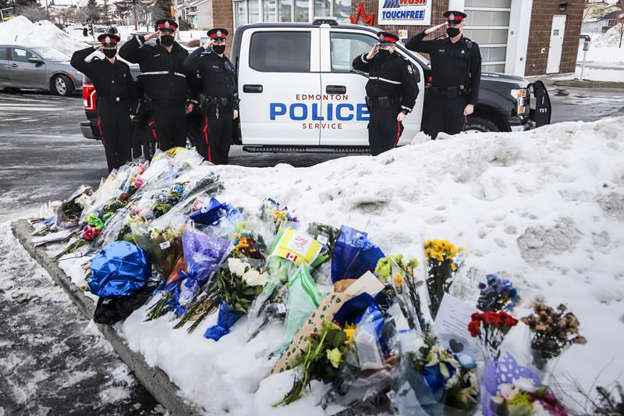 Calgary – A judge has found a teen involved in the hit-and-run death of a Calgary police officer guilty of manslaughter.
Sgt. Andrew Harnett died in hospital on Dec. 31, 2020, after being dragged by a fleeing SUV and falling into the path of an oncoming car.
The driver, who cannot be identified because he was 17 at the time, had testified he was scared when Harnett and another officer approached the vehicle during a traffic stop and he saw Harnett put his hand on his gun.
The teen's lawyer said his client was guilty of manslaughter, but not first-degree murder.
Justice Anna Loparco agreed, saying that although the accused had "outright lied" about the gun, he was in a "panicked state" when he decided to flee and unable to know his actions would cause Harnett's death.
The Crown says it will be seeking an adult sentence.
Loparco says Harnett's behaviour was "exemplary" and there was no indication that he posed a threat to the accused.
"There's no doubt he (the accused) should have realized it was likely to cause death," Loparco said Thursday.
"But I'm unable to conclude this accused turned his mind to the consequences."
This report by The Canadian Press was first published Nov. 10, 2022.