Zainul Mawji- passion and a track record in technology, entrepreneurship, and community
Zainul Mawji is President of TELUS Home Solutions. She is responsible for delivering valued products to customers, growing market share and improving the quality of life across Western Canada. Mawji is accountable for several lines of business including: the design and delivery of consumer products and content for our residential market; our small business segment; our security and automation business; and our consumer health product line.
Joining Telus in 2001 with her entrepreneurship and passion for technology she has held various positions at TELUS, including as an Investment Resource Manager, Corporate Strategy, Marketing, Business Transformation (IT) and Technology Operations, to bring TELUS PureFibre network to reality.
After completing her Master of Business Administration (MBA) degree at University of Western Ontario's Richard Ivey School of Business Mawji worked in management consulting for PricewaterhouseCoopers and Accenture.
Mawji is very committed to give back to the community. She serves as Vice-Chair of the TELUS Edmonton Community Board which has donated 100's of millions since 2000, she is a Trustee of the Edmonton Public Library Board, a board member of Alberta Science & Technology Foundation, national committee member with Aga Khan Foundation for Canada, she volunteers for Junior Achievement of Northern Alberta & NWT. In 2017 the Mawji family donated $1-million dollars to help launch The Mawji Centre for New Venture and Entrepreneurship.
Mawji has also held numerous consulting roles in her family's Alberta-based hotel business. And most importantly, Zainul enjoys spending time with her husband, Ashif and their two sons.
Here are the members of the council. You'll see more of Tom's stories about this group as the week progresses.
Jack Mintz, chair
Clive Beddoe – former chair, president and CEO, WestJet
Robert Blakely
Brent Belzberg – founder and senior managing partner, TorQuest Partners
Bob Dhillon – founder, president and CEO, Mainstreet Equity Corporation
Chris Fowler – president and CEO, Canadian Western Bank
Rt. Hon. Stephen Harper – Canada's 22nd prime minister
Peter Kiss – owner and president, Morgan Construction and Environmental
Zainul Mawji – president, Telus Home Solutions
Nancy Southern – chair and CEO, ATCO Ltd.
Kevin Uebelein – CEO, AIMCo
Mac Van Wielingen – founder, ARC Financial
Nancy Southern has the skills and experience to help Alberta find its way forward
Westjet Founder Clive Beddoe to help Alberta's economy take flight
Alberta ombudsman says she doesn't have the power to probe EMS dispatch consolidation
EDMONTON — Alberta's ombudsman says she doesn't have the power to investigate a complaint about the decision to consolidate ambulance emergency dispatch services in the province.
The complaint was filed by the cities of Red Deer, Calgary, Lethbridge and the Regional Municipality of Wood Buffalo.
The municipalities have contended that the decision to consolidate the dispatch services to save the government money could put the lives of people in their communities at risk.
In a release late Friday, Ombudsman Marianne Ryan says the decision was technically made by Alberta Health Services, which her office is prohibited by law from investigating.
When the United Conservative government announced the consolidation in August 2020, then health minister Tyler Shandro said the province's dispatch system would allow for better co-ordination of all ground ambulances and air resources.
At the time, the four mayors of the municipalities, none of whom are now still in office, said they were blindsided by the decision and would fight the change.
"While the issue being complained about clearly affects many Albertans, I am bound by my governing legislation to only investigate matters that are clearly within my jurisdiction," Ryan said in the release.
"Given the substance of the complaint has been widely reported in the media and that it relates to an issue affecting a great many Albertans, I advised the mayors that I would be making a public statement."
Last February, a judge granted an interim injunction sought by Alberta Health and Alberta Health Services after the Regional Municipality of Wood Buffalo stopped transferring emergency medical calls to the provincial dispatch centre.
The municipality, which includes Fort McMurray, stopped transferring calls after its council decided the provincial ambulance dispatch service was putting patients at risk due to delays and confusion.
A lawyer for Wood Buffalo had argued it was in the public interest for the municipality to keep handling emergency medical calls through its own dispatch centre.
This report by The Canadian Press was first published Nov. 26, 2021
The Canadian Press
Alberta Ombudsman can't do anything about City of Red Deer complaint about 9-11 Dispatch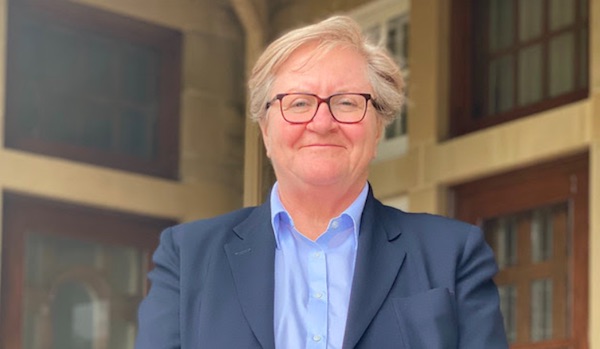 Ombudsman Responds to Municipalities' Complaint About Ambulance Dispatch
Marianne Ryan, Alberta's Ombudsman took the unusual step of publicly commenting on a complaint received involving Alberta Health Services.
The City of Red Deer, along with the municipalities of Calgary, Lethbridge and the Regional Municipality of Wood Buffalo filed a complaint to the Ombudsman regarding Alberta Health Services' consolidation of ambulance emergency dispatch services.
The Ombudsman Act authorizes the Ombudsman to investigate administrative decisions of government ministries and many related bodies, but the Act specifically prohibits her from investigating decisions of Alberta Health Services (AHS).
"My office thoroughly analyzed the complaint and confirmed that the decision to consolidate ambulance dispatch services was indeed made by AHS. While many government-related bodies fall under my jurisdiction, AHS is not one of them," stated Marianne Ryan, Alberta's Ombudsman. "In fact, the Ombudsman Act specifically states that my powers of investigation do not apply to health authorities. My ability to investigate AHS decisions would require a change in legislation. While the issue being complained about clearly affects many Albertans, I am bound by my governing legislation to only investigate matters that are clearly within my jurisdiction."
Investigations by the Ombudsman are conducted in confidence, and it is the Ombudsman's general practice not to comment publicly on complaints, especially ones that are not being investigated.
"Given the substance of the complaint has been widely reported in the media and that it relates to an issue affecting a great many Albertans, I advised the mayors that I would be making a public statement."