Universal Pictures to release #Yeg produced Doc, Inmate #1: The Rise of Danny Trejo
Adam Scorgie (39), is a self-described, "producer, creative hustler, indie filmmaker". In his movie and TV career that has spanned almost two decades now, he has also been, a voice, dancer, movie and soap opera actor, line-writer, fundraiser, production manager, co-producer, producer, executive producer, equipment sherpa, camera operator, husband, father and more.
While having a tireless, relentless work ethic, believing in himself, his team and taking big chances, is nothing new for Scorgie, the owner multi-award-winning, Edmonton based Score G Productions. He is not one to get too far ahead of what might be in his next professional script.
Will Universal Pictures' world-wide release of Inmate #1: The Rise of Danny Trejo, be the Alberta film producer's big break-out film?
Scorgie, sported a big smile while contemplating his response to being asked if the deal with one of the "big six" Hollywood studios will make him an overnight success? The already, highly acclaimed documentary film maker, energetically deflected, "I am just honoured to have contributed to and be part of a great team." One of those team members being his long-time collaborators, Vancouver based director, Brett Harvey.
While Scorgie has a two-decade long list of supporters and backers that he does like to thank. Explaining that 'any success in this business' is great, he got more serious, "It isn't about any one production, over another, my proudest accomplishment is my family." Lead by his wife and mother of three children, Lauren Scorgie.
"What are you doing in Edmonton?" That is something Scorgie hears 'a lot' of when travelling to different parts of the world while either working on, fundraising, planning or promoting whatever projects he has in the soup.
The B.C., born and raised Scorgie use to answer, "Because I had a chance to come to Alberta to work with Aquila Productions, the job that really changed my life and career." Expanding, "Working and learning with owner, Don Metz along with Michael Bobroff and Gord Redel was essential for me and my team to get stability and to take that next step." Adding, "Now I just answer, women's hockey. There is no better city with the supports, teams, coaches, the U of A Pandas' programs."
Turns out, Adam is not only headline grabber in the Scorgie family. His now, 13-year-old daughter Riley, scored 50 goals in 19 games when she was just 11. Garnering the young girl local and international coverage of her own. Including, ESPN's Best Player in the World of the Week award.
It was not the Wayne Gretzky type numbers she posted that got her international media coverage. It was the fact that she so beat the odds by quickly overcoming a rare and debilitating medical emergency. The family was blind-sided when the youngster struck down by Guillain-Barre syndrome. Leaving her unable to walk or stand-up without supports.
The syndrome uses a person's immune system to attack the nerves. It starts with weakness and tingling in the extremities, that can quickly spread, paralyzing the bodies proper functions.
While Riley continued to go through a battery of tests, the doctors explained to the stunned and distraught parents that all was not lost. They were told she could recover, "It would take time, a lot of care and physiotherapy." Adding, "She would not be able to play hockey for at least a year." The pre-teen flat-out rejected that idea.
Showing the Scorgie family fighting spirit. She quickly became like one of her dad's featured documentary subjects. Working through treatments as hard as she could to get back. Her dad explained it didn't stop there, "Holding the rail, she started slowly taking stairs one at a time. Soon, she would then go up and down the stairs without using the railing to try to get her legs working, her balance and back."
To everyone's surprise, even while still experiencing weakness and balance issues, she was back on her skates within weeks. The budding star made a team on the last day of try-out and the rest of her scoring feat is history.
Proud papa explains, "We were just glad to see her walk again, in a way this has been a blessing for her. She learned at a young age that nothing you want in life is achieved easily. You hit roadblocks and you have to work through them." Continuing, "When I talk at panels, I always say that there are no over-night successes. It is a long road, it is a lot of hard work, with roadblocks, disappointments and that you have to take a lot of chances."
Rejections is another tip Scorgie shares during industry Q&A's, "Our movies have been commercially successful, but I've lost count of how many Film Festivals we have been turned down by every year. I tell everyone to never give up."
His team's long list of rejections to be shown at international film festivals include, Inmate #1; The Rise of Danny Trejo.
Scorgie explains why this release announcement is such a big deal for any full-length documentary maker, "In its 108-year history, Universal Pictures has only released 70 documentaries like this (world-wide)." Happily adding, "The official Universal Pictures trailer, has already had over a million views."
For those movie fans that like to look for local landmarks, you will have to know what the inside of the old Remand Centre (closed April 2013) and the Panther Gym look like, "Danny came to Edmonton, some boxing shots that made the cut, where in Panthers gym." Adding, "All of the sit-down prison interviews with Danny are from the old Remand Centre." Lots of love for Alberta, the staff was awesome, love the blue-collar approach from the Alberta film industry, the minimal egos and continued support, is why I continue to produce out of Edmonton."
So, what's next for the Score G Productions team? "We have a documentary on UFC Hall of Famer, Michael Bisping in post-production." Scorgie said adding, "Plus we have docs on Arturo Gatti and Roy Jones Jr. in production."
Scorgie asked to add one last important shout out for a long-time supporter and to also add a tip for Canadian TV audiences, "I wouldn't have a career and our production team wouldn't be successful without Super Channel's amazing support over the years. Super Channel is key for indie Canadian filmmakers and support better than ANY other network in Canada PERIOD!" Adding for those that want to watch the film early, "I highly recommend Canadians support local and subscribe to Super Channel. A bonus is that it's the only place in the world where you can currently watch or stream Inmate #1; The Rise of Danny Trejo."
Synopsis. Inmate #1; The Rise of Danny Synopsis
The Trejo documentary features the radical ups-and-downs this amazing and tirless 75-year-old. The film takes the audience through the life of one of the scarcest looking bad guys in the history of cinema. Weaving through never-before-seen visuals and personal testimony and stories from Danny, his closest family, friends, movie stars and producers. The movie shows how the LA born Trejo goes from a life of drugs, armed robbery, hard prison time, overcome his demons, becoming a champion boxer in San Quentin, through to the red carpets of some of his 400+ Hollywood credits, to helping troubled addicts, a successful business owner and community leader. For over 50 years of sobriety, Trejo's personal mission and debt to society is to pay it forward and give back to his community every single day. The Hollywood icon has become a symbol of hope to people around the world.
Other award winning projects Adam Scorgie has worked on
The Negation of Reality in Roald Dahl's Literary Classic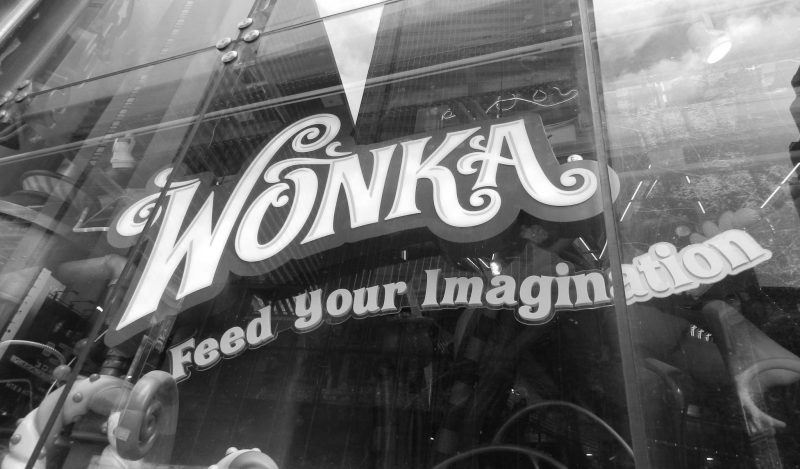 BY
THORSTEINN SIGLAUGSSON
Last weekend it was reported how books by the popular children's book author, Roald Dahl, are now being republished after significant changes to the texts. According to The Guardian, the changes are only about removing "offensive language" from his books. The Roald Dahl Story Company says the changes are minor and only about making the text more accessible and "inclusive" to modern readers.
Gerald Posner covered the issue on February 19th, citing a few examples of changes, which are certainly not minor; entire paragraphs are removed or altered beyond recognition. There are hundreds of changes, Posner says, agreeing with writer Salman Rushdie who has called these changes "absurd censorship."
Nick Dixon has published a short piece on the matter in the Daily Skeptic, pointing out how some of the changes make Dahl's text lifeless and flat and how all humour is carefully removed. Example from Matilda: "Your daughter Vanessa, judging by what she's learnt this term, has no hearing organs at all" becomes "Judging by what your daughter Vanessa has learnt this term, this fact alone is more interesting than anything I have taught in the classroom."
In other cases, the meaning simply disappears: "It nearly killed Ashton as well. Half the skin came away from his scalp" becomes "It didn't do Ashton much good." Some of the changes are outright absurdly silly, considering when the original text was written. One example Dixon takes: "Even if she is working as a cashier in a supermarket or typing letters for a businessman" becomes "Even if she is working as a top scientist or running a business."
"Mother" becomes "parent," "man" becomes "person," and "men" become "people." "We eat little boys and girls" becomes "We eat little children." Boys and girls have no right to exist anymore, no more than mothers or fathers; biological sex is prohibited. But the censors, sarcastically called Inclusive Minds, don't seem to be bothered by the practice of eating children.
References to authors currently banned for unfashionable beliefs are removed or changed. Joseph Conrad becomes Jane Austen. Rudyard Kipling becomes John Steinbeck.
Nothing is mild enough to escape the watchful eyes of the censors, Dixon says, noting how "Shut up, you nut!" becomes "Ssshhh!" and "turning white" becomes "turning quite pale." To the "inclusive," "white" is a forbidden word of course.
Suzanne Nossel, president of the American branch of the PEN writers' organization, expresses her dismay in an interview with the Washington Post. "Literature is meant to be surprising and provocative," Nossel says, explaining how attempts at purging texts of words that might offend someone "dilute the power of storytelling."
Roald Dahl is by no means uncontroversial. But his stories are the actual stories he wrote. The watered down and sanitised texts of the censors are simply no longer the author's stories.
Or, as Posner concludes: "Words matter. The problem is that the Dahl sensitivity censorship sets a template for other hugely successful author franchises. Readers should know that the words they read are no longer the words the author wrote."
The destruction of Roald Dahl's books is yet another sign of the all-pervasive negation of reality we now face. We see this negation all around us, in literature, history, politics, economics, even in the sciences. Objective reality gives way to subjective experience, emotions, or preferences in place of what is true.
It gives way, in fact, to radical subjectivism, which might just be the logical, yet contradictory conclusion of the victorious march of individualism in the West over the past few decades. It gives way, until all our common points of reference are gone, until our common sense has all but disappeared; until, atomised, lonely, incapable of meaningful communication, we no longer share a society. What takes its place will surely be no fairy tale.
And what better example of this negation of reality than the Guardian's headline, whereby the total destruction of the work of a beloved author becomes "removing offensive language" in a few places?
Republished from the author's Substack
Visitors can see famed Florence baptistry's mosaics up close
By Francesco Sportelli in Florence
FLORENCE, Italy (AP) — Visitors to one of Florence's most iconic monuments — the Baptistry of San Giovanni, opposite the city's Duomo — are getting a once-in-a-lifetime chance to see its ceiling mosaics up close thanks to an innovative approach to a planned restoration effort.
Rather than limit the public's access during the six-year cleaning of the vault, officials built a scaffolding platform for the art restorers that will also allow small numbers of visitors to see the ceiling mosaics at eye level.
"We had to turn this occasion into an opportunity to make it even more accessible and usable by the public through special routes that would bring visitors into direct contact with the mosaics," Samuele Caciagli, the architect in charge of the restoration site, said.
In an interview with The Associated Press, Caciagli called the new scaffolding tour of the baptistry vault "a unique opportunity that is unlikely to be repeated in the coming decades."
The scaffolding platform sprouts like a mushroom from the floor of the baptistry and reaches a height of 32 meters (105 feet) from the ground. Visits are set to start Feb. 24 and must be reserved in advance.
The octagonal-shaped baptistry is one of the most visible monuments of Florence. Its exterior features an alternating geometric pattern of white Carrara and green Prato marble and three great bronze doors depicting biblical scenes.
Inside, however, are spectacular mosaic scenes of The Last Judgment and John the Baptist dating from the 13th century and created using some 10 million pieces of stone and glass over 1,000 square meters of dome and wall.
The six-year restoration project is the first in over a century. It initially involves conducting studies on the current state of the mosaics to determine what needs to be done. The expected work includes addressing any water damage to the mortar , removing decades of grime and reaffixing the stones to prevent them from detaching.
"(This first phase) is a bit like the diagnosis of a patient: a whole series of diagnostic investigations are carried out to understand what pathologies of degradation are present on the mosaic material but also on the whole attachment package that holds this mosaic material to the structure behind it," Beatrice Agostini, who is in charge of the restoration work, said.
The Baptistry of San Giovanni and its mosaics have undergone previous restorations over the centuries, many of them inefficient or even damaging to the structure. During one botched effort in 1819, an entire section of mosaics detached. Persistent water damage from roof leaks did not get resolved until 2014-2015.
Roberto Nardi, director of the Archaeological Conservation Center, the private company managing the restoration, said the planned work wouldn't introduce any material that is foreign to the original types of stone and mortar used centuries ago.
"It is a mix of science, technology, experience and tradition," he said.
The origins of the baptistry are something of a mystery. Some believe it was once a pagan temple, though the current structure dates from the 4th or 5th centuries.