Agness – With a little help I am now on the Healthy Road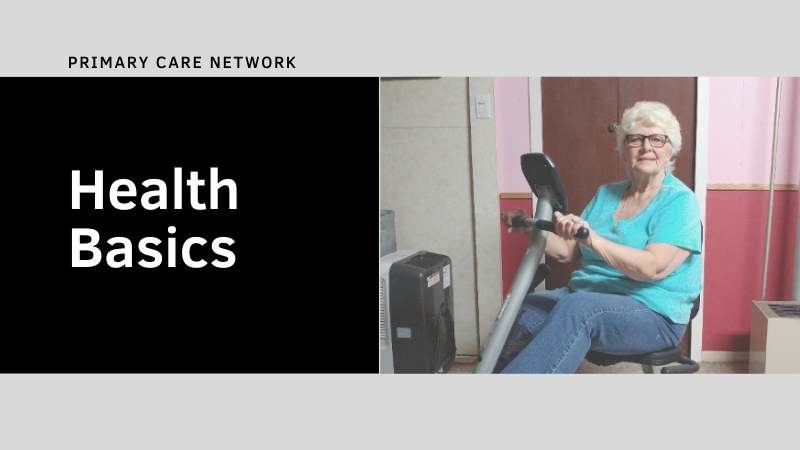 With a little help I am now on the Healthy Road
After many years Agnes quit smoking. However, this led to increased snacking, increased weight and ultimately higher blood pressure. She asked her doctor how she should go about losing weight. Her doctor sent her to the Health Basics program.
She found Health Basics to be very useful. She started exercising, recording her food intake, and using a smaller plate. Surprisingly when she finished the smaller plate of food she found she was totally satisfied. She realized there was a lot of sugar in her diet and has been steadily cutting back on the sweeten items. She also has cut back on salt. She also is drinking more water. As soon as she finished the program, Covid hit. She was now at home without her regular schedule so she took to baking. After about 6 weeks she asked herself what she thought she was doing.  Health Basics had given her all of the tools she needed to continue with weight loss so she got herself back on track. She now rides her stationary bike twice a day. Fifteen minutes at a time is her present limit but she plans to increase her exercise soon. She now checks in regularly with the PCN nurse and finds that discussion always helps her motivation. Her blood pressure is back to normal, she has lost 18 pounds so far and she has more energy. She is slowly building up her exercise tolerance. Overall she is very happy with the support she has been given to get herself on the healthy road.
To learn more about the RDPCN programs, visit www.reddeerpcn.com
Click to read more success stories from the Primary Care Network.
RCMP say competitor in Ironman is dead after volunteers pulled him from the water
CALGARY — RCMP say a competitor in an Ironman triathlon west of Calgary has died.
Police say they received a complaint of a drowning at Harmony Lake in Rocky View County on Sunday morning.
They say a 47-year-old Ontario man was located by Ironman race volunteers in the water.
The volunteers pulled him out, began CPR, and called EMS, but police say he died at the scene.
RCMP say they have contacted the medical examiner who will be assisting in determining a cause.
They say the man's family has been notified.
This report by The Canadian Press was first published Aug. 1, 2021.
The Canadian Press
FC Edmonton roll to 3-1 win over No. 1 Valour FC in CPL action
EDMONTON — FC Edmonton struck early and refused to relent Saturday as it rolled to a 3-1 victory over Valour FC in Canadian Premier League action.
Easton Ongaro put Edmonton (3-4-2) up 1-0 just 13 minutes in.
Tobias Warschewski added a goal for the home side in the 55th minute and eight minutes later, Amer Didic scored to give Edmonton the 3-0 lead.
Andy Baquero Ruiz clawed back a goal for Valour (6-3-0) in the 88th minute.
Edmonton outshot Valour 12-9, with six of its shots on target. Valour had three shots on goal.
Despite the result, Valour continues to sit atop the league with 17 points, one ahead of Pacific FC.
This report by The Canadian Press was first published July 31, 2021.
The Canadian Press