Province planning to pay 3 hours leave for workers to take vaccine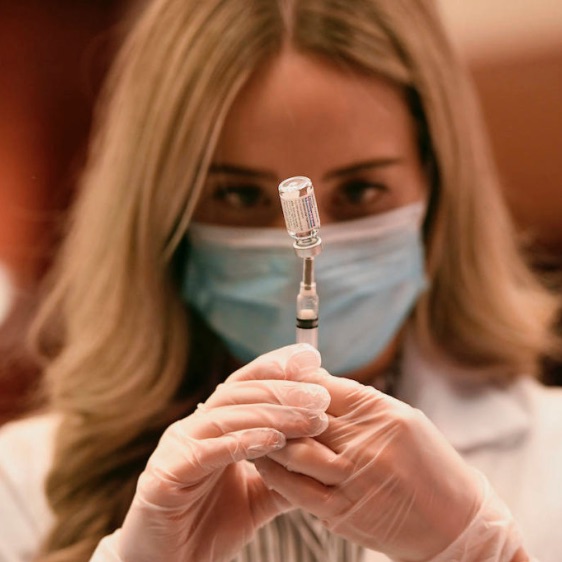 From the Government of Alberta
Paid leave for COVID-19 vaccinations
Paid, job-protected leave means Albertans will not have to choose between their health and their job if they want the COVID-19 vaccine.
Alberta's government intends to introduce legislation that will make amendments to the Employment Standards Code to ensure working Albertans can access up to three hours of paid, job-protected leave to get the COVID-19 vaccine.
As Alberta's vaccination program expands, this leave will allow employees to take the necessary time away from work without fear of penalty, reprisal or loss of pay to do their part in fighting the pandemic.
Employees and employers are encouraged to work together when scheduling COVID-19 vaccination leaves.
"By providing choice without consequence, we continue to protect the lives and livelihoods of all Albertans. Nobody should have to choose between getting vaccinated and putting food on the table and with this legislation, nobody will have to."
If passed, this act will take effect on the day the bill receives first reading. COVID vaccination leave will apply to all employees regardless of job status. There will be no requirement to have worked any length of time for an employer.
For more information on additional supports available for Albertans and business owners, please visit alberta.ca/COVID19.
Alberta's government is responding to the COVID-19 pandemic by protecting lives and livelihoods with precise measures to bend the curve, sustain small businesses and protect Alberta's health-care system.
Quick facts
These amendments will take effect on the day the bill receives first reading.
Employees will be allowed up to three hours paid, job-protected leave per vaccine.
All full-time and part-time employees are eligible regardless of length of employment.
Employees should discuss vaccination leave with employers prior to booking their appointment.
Alberta confirms two patient deaths from COVID-19 Delta variant at Calgary hospital
EDMONTON — A health official says two patients at Calgary's Foothills hospital have died from the Delta variant of COVID-19 — and one had been fully immunized.
Kerry Williamson with Alberta Health Services says the two patients, a man and a woman, were in their 80s, had significant co-morbidities and likely acquired the virus in the hospital.
One patient had received two doses of an mRNA vaccine, while the other had not been immunized.
They were among 23 hospital patients and staff who became infected with the Delta variant, one of the variants first identified in India.
Health experts have stressed that it is still possible to contract COVID-19 even with full immunization, but that the chances of severe outcomes drop significantly with vaccination.
The Delta variant is being watched carefully in Alberta, given it is now the dominant strain in the United Kingdom and, with its rapid transmission, is threatening plans there to reopen the economy and lift health restrictions.
This report by The Canadian Press was first published June 17, 2021.
The Canadian Press
Head coach Dave Dickenson rounds out his Calgary Stampeders staff for upcoming season
CALGARY — Head coach Dave Dickenson rounded out his Calgary Stampeders staff for the 2021 season Thursday. 
Bob Slowik joins the Stampeders as a defensive assistant while T.J. Vernieri has been added as offensive assistant. Slowik served as the Montreal Alouettes' defensive co-ordinator in 2019 while Vernieri spent two years as a receivers coach at Lycoming College, a Division III school in Williamsport, Pa.
Prior to coming north, Slowik spent over 20 years coaching in the NFL, including a combined 10 seasons as a defensive co-ordinator with the Chicago Bears, Cleveland Browns, Green Bay Packers and Denver Broncos.
The remainder of Calgary's coaching staff consists of: special-teams co-ordinator/assistant head coach Mark Kilam; offensive co-ordinator/offensive line coach Pat DelMonaco; defensive co-ordinator Brent Monson; quarterbacks/running backs Marc Mueller; defensive backs coach/CFL draft co-ordinator Dwayne Cameron; defensive line coach Corey Mace; and receivers coach Marquay McDaniel.
"I am very excited to add Bob and T.J. to our coaching staff, they're certainly a study in contrasts," Dickenson said in a statement. "T.J. is an eager young coach just getting his feet wet in professional football and Bob certainly has a wealth of knowledge after more than three decades of coaching in the pros and college.
"This is a terrific opportunity to bring new ideas and voices into our coaching group and I know they will both be great additions to the team."
This report by The Canadian Press was first published June 17, 2021.
The Canadian Press