Why Many Military Veterans Aren't Scared, Instead They Are Prepared
If you were to see Bigfoot strolling down your back alley, but were too stunned by the spectacle to get it on camera with your phone, you'd likely convince yourself that it never actually happened. If however, you did get it on camera, as did several of your neighbours, …you'd still likely dismiss the event as a hoax. Only if the Bigfoot tripped, broke it's leg, was captured, and the captors were fully transparent with their findings, would most people be able to accept that they actually did see a Sasquatch. When we have a new experience which contradicts our perception of reality, it's human nature to dismiss this experience. When the information is simply too much to process, …we just don't. Instead of processing the data, our mind tends to simply dismiss the information.
The mind will often dismiss uncomfortable information in one of four ways. Either it will:
Trivialize
Rationalize
Replace with comfortable information
Dismiss it entirely. (block/forget)
No matter how strong you believe your mind is, or how open minded you feel you are, we all have limitations on what we can, and can not accept as true. The first step for increasing your capacity for uncomfortable information, is the self awareness that you do in fact have limits. Once you acknowledge this fact, you will be more aware of where your limits are, and when your mind is holding you back from seeing a situation clearly and fully.
The COVID19 situation is changing rapidly. Every day we have information which is either changing, expanding, or brand new. The constant movement of the goalposts further agitates our minds because of the increasing lack of certainty. The Government has always resisted full transparency, but now is the time for them to throw off the shackles of their visceral instinct to make EVERY issue political, and instead just do what's right, and be 100% honest with us. The more honest the Government is with us right now, the less uncertainty we will feel. The more certainty we have, the more we will be able to prepare ourselves both mentally, and physically for what's coming.
False hope is just as bad, perhaps even worse than unnecessary fear. Either position can lead the mind to react with panic. Panic is the worst case scenario and each of us as individuals must take personal responsibility to not panic, or worse, spread panic. If you're asking yourself, "but how?", I'll now explain the title of this article.
When a Soldier arrives in a war zone for the first time, fear is a guarantee. No matter how extreme the situation however, after a few weeks the Soldier usually gets acclimatized, and becomes comfortable in a situation that most people would find completely overwhelming. This "acclimatization" process creates a permanent change in the Soldier. For the rest of that Soldiers life, they will be relatively un-flapped by future extreme circumstances.
Over the last 25 years I've experienced a ridiculous amount of emergency situations where I was "the guy" who responded, and took charge. From fatal car accidents, to homicide, destiny has repeatedly put me in situations where I responded with action, instead of freezing with fear. I have this ability because of the training and experiences from an entire generation ago. The mental ability to accept extreme situations just never leaves you.
Fast forward to today. The entire globe is now wrestling with a new, and scary reality. As a response, some people who are gripped by fear are panic buying toilet paper instead of food.
When emotion is high…rationale is low.
Military Veterans (especially if they have been deployed to a war zone) have been conditioned to respond to new situations by being able to improvise, adapt, and overcome. This is the mantra which all of us must adapt now during this pandemic. We are in a fluid situation which is changing rapidly. If you respond to a fluid situation with a static mindset, then you're going to struggle greatly.
Secondly, Military Veterans KNOW they are prepared, because they have followed an extensive "Kit List". The kit list is a checklist of items which have been issued. When you know you have all the required items, you know you are prepared and ready. For the rest of us, creating this list will also give you a sense of calm, and confidence that you are ready to handle whatever is ahead. Just make sure that toilet paper isn't the only item on your list, or you'll be in for a rude awakening.
Your list can include a personal economic plan. If you're out of work right now, what else could you be doing to earn an income? Now is the time to consider new options. Have a look at your pantry, and ensure you have an ample supply of the basic staples. Shop smarter, and with a fresh perspective on what is important, and what is not. Now is not the time for frivolities.
Lastly, remember to make time for fun family activities which have nothing to do with the current crisis. Connect, laugh, and enjoy each other for at least 30 minutes a day. Play a funny board game, or play some cards. Pull out the ball gloves, and play catch, or throw some horseshoes. Get off your screens, and stay connected with those you care about by safely interacting with them. Remember your self care, and take the time to recharge.
For more stories, visit Todayville Calgary
Canadian Press NewsAlert: Non-medical masks can keep people with COVID-19 from spreading it, Tam says
Calgary Stampede receives $10M from federal government to aid recovery from pandemic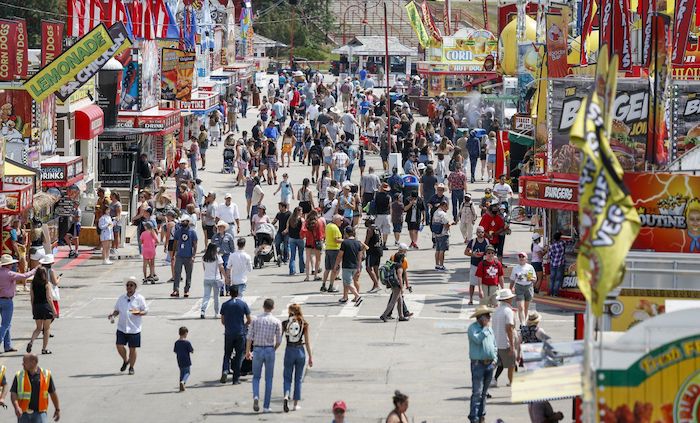 Calgary – The Calgary Stampede has received more than $10 million from the federal government to help it bounce back after last year's event was scaled down due to the COVID-19 pandemic.
A report to the city this week showed the Stampede had an operating loss of $8.3 million in 2021.
Last year's Stampede ran at half capacity because of COVID-19 public health measures and was cancelled all-together the year before.
Daniel Vandal, the federal minister for Prairies Economic Development Canada, says the money aims to support a full-scale Stampede to deliver the "authentic western experience" this year.
He says it would also help to reignite Alberta's visitor economy.
The 2022 Stampede is set to run from July 8 to 17.
"Festivals large and small were hard hit during the pandemic," Vandal said in a news release. "They are events where families and friends come together and take in the exciting atmosphere.
"The tourism industry is facing a strong comeback providing quality jobs across the country, showcasing stunning landscapes and offering exciting experiences right here in Alberta."
The federal government also provided about $1.8 million for four other tourism projects in southern Alberta: Charmed Resorts, Cochrane Tourism Association, Heritage Park and Tourism Calgary.
This report by The Canadian Press was first published June 30, 2022.
Calgary police charge teen accused of trying to hire someone to murder another youth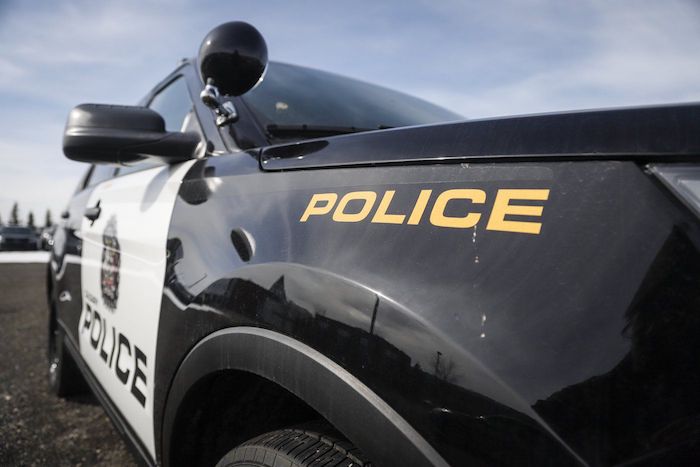 Calgary police are accusing a 16-year-old of trying to hire someone to kill another youth.
Police say in a release that they began investigating last month after getting a complaint.
After a six-week investigation, police say officers gathered enough evidence to support charging the teen.
Staff Sgt. Colin Chisholm says the allegations are disturbing and police are thankful they could investigate before anything tragic happened.
The teen was arrested on Tuesday and is charged with counselling to commit murder, breach of a court order and possession of marijuana.
The suspect cannot be named under provisions of the Youth Criminal Justice Act.
This report by The Canadian Press was first published June 29, 2022.