Understanding My Own Grief was Life changing for Me
Understanding My Own Grief was Life changing for Me
A personal story:
"…I connected with the PCN program through my doctor's recommendation. I have always been a thirsty learner of better ways to navigate through life. The Coaches of the program Journeying through Grief showed up every day with their humanness and wisdom.
I appreciated their loyalty to improve our wellness through learning to manage our grief. They were willing to be vulnerable in a way I have never seen in any kind of therapy or counselling. Their own histories with grief nurtured my trust and receptivity to the information.
They shared their personal experiences in dealing with life's challenges. For me, I would describe my experience as emotional debridement. I am thankful for the contribution and support of everyone in the class. Several of us had mastered supporting others but needed to learn how to do this for ourselves.
Connection with empathy as in this group is nothing less than GOLDEN in creation of a better life of wellness in arguably a better world. Reflectively I now feel that my own grief was due initially to the loss of my dreams too quickly as important people did not believe in me. Not learning how to handle this made subsequent losses more difficult to manage.
I learned that dealing with grief is a journey and to never give up. If things get tough, have faith that things will get better soon…"
About Red Deer Primary Care Network (RDPCN):  We are a partnership between Family Doctors and Alberta Health Services. Health professionals such as psychologists, social workers, nurses and pharmacists work in clinics alongside family doctors. In addition, programs and groups are offered at the RDPCN central location. This improves access to care, health promotion, chronic disease management and coordination of care.  RDPCN is proud of the patient care offered, the effective programs it has designed and the work it does with partners in health care and the community.
Learn more about the Primary Care Network.
From Night to Day – how a visit with our clinic's psychologist changed Steven's life
COVID cases falling! Below 200 in Red Deer and under 1200 in all of Central Alberta – Mike York Update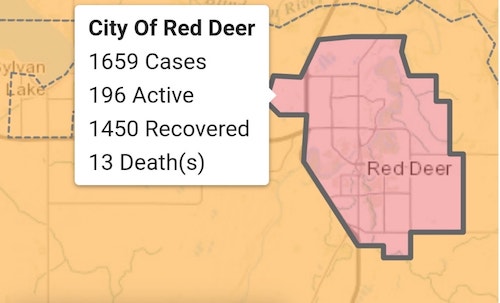 Thursday January 14th, 2021 Covid-19 update from AHS goes like this.
In the Central Zone, 64 new cases and 186 new recoveries.
Wow!
The total active cases has dropped dramatically since yesterday from 1275 to 1152 in our region.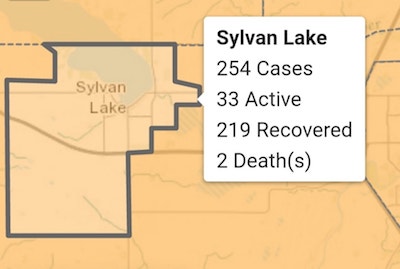 There are now 75 people in hospitals which is 5 fewer than yesterday's total. 15 of these people are in ICU. Sad to report 1 additional death in the zone since yesterday to bring that total to 65 to date.
Red Deer had some positive numbers also.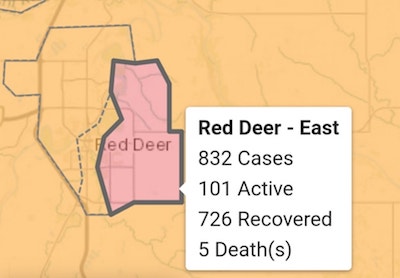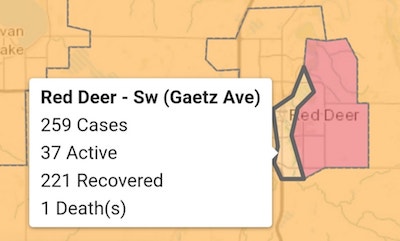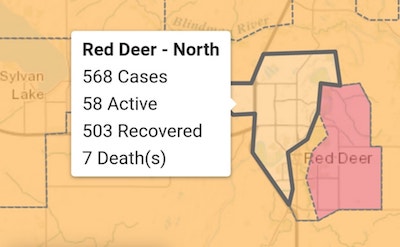 Just 13 new positive cases and 33 recoveries. Thus our active cases has decreased by 20 to just 196 at this time.
Very promising outlook going forward, it seems our current health measures are working, way to go people.
Cheers for now.
Only 5 new COVID cases in Red Deer – Mike York Update for Jan 12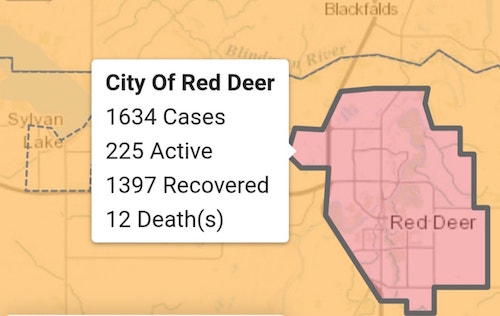 Here is the AHS Covid-19 report for Tuesday January 12, 2021.
Our province is showing some current positive numbers of late.
Today Alberta has had more than twice as many recoveries as opposed to new cases. Just 652 new cases of the virus but a remarkable 1311 people recovered.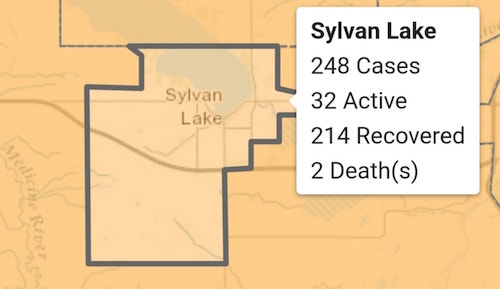 In the Central Zone, the tragic news first. Unfortunately 6 more casualties to covid were reported since 24 hours ago. Our resort town to the west, Sylvan Lake has had its second fatality, the city of Camrose has had 2 new deaths bringing there total up to 11 now. There was also another life lost in the Vegreville area, there third.
Also, our fair city of Red Deer has suffered 2 more deaths to bring our total now to 12.
The Central zone had just 37 new cases since yestetday, that's the lowest single day total of new cases in nearly 6 weeks.(22 on Nov. 29th)
The zone had almost 3 times as many recoveries as new cases with 109. The result is a decrease of 78 in active cases, down from 1472 yesterday to 1394 today.
There are 84 people in hospitals in the zone, 16 of which are in the ICU in RDRH.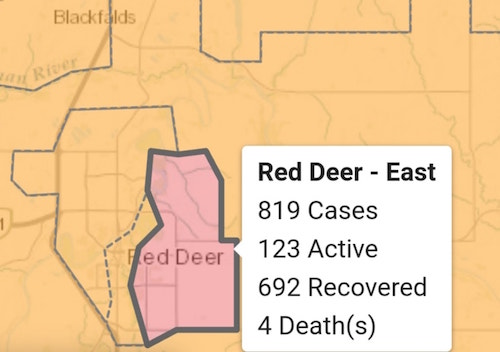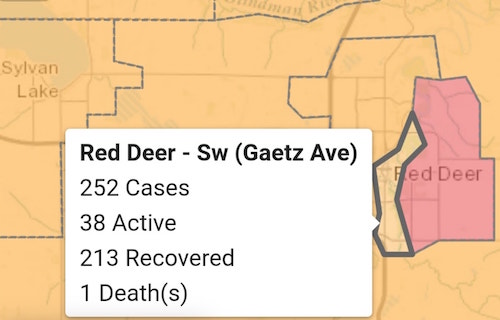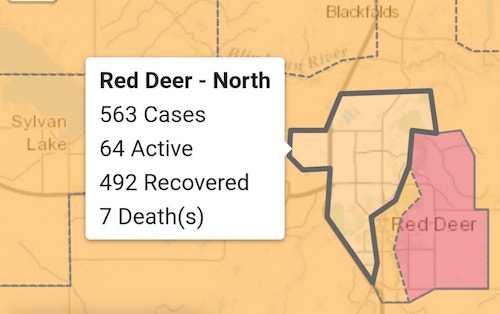 In the city we love, Red Deer, we had just 5 new cases reported, the lowest single day total since November 21, and only the 4th time since the end of September we have had 5 or less cases reported in a single day. Way to go people!
Along with the 5 new cases comes 18 new recoveries. We therefore now have just 225 active cases.
This is the lowest our active cases has been since November 16th when there were 217.
The total number of people in our hospital with the virus is now 43, 16 of which are in Intensive care.
Again, its nothing other than the people following protocol and guidelines in our city, and in our zone that effects these numbers getting worse or getting better. Whatever we are collectively doing, is starting to show results!
Keep up the good work and be proud of the sacrifices you are making everyone.
Cheers to you all !!