Understanding My Own Grief was Life changing for Me
Understanding My Own Grief was Life changing for Me
A personal story:
"…I connected with the PCN program through my doctor's recommendation. I have always been a thirsty learner of better ways to navigate through life. The Coaches of the program Journeying through Grief showed up every day with their humanness and wisdom.
I appreciated their loyalty to improve our wellness through learning to manage our grief. They were willing to be vulnerable in a way I have never seen in any kind of therapy or counselling. Their own histories with grief nurtured my trust and receptivity to the information.
They shared their personal experiences in dealing with life's challenges. For me, I would describe my experience as emotional debridement. I am thankful for the contribution and support of everyone in the class. Several of us had mastered supporting others but needed to learn how to do this for ourselves.
Connection with empathy as in this group is nothing less than GOLDEN in creation of a better life of wellness in arguably a better world. Reflectively I now feel that my own grief was due initially to the loss of my dreams too quickly as important people did not believe in me. Not learning how to handle this made subsequent losses more difficult to manage.
I learned that dealing with grief is a journey and to never give up. If things get tough, have faith that things will get better soon…"
About Red Deer Primary Care Network (RDPCN): We are a partnership between Family Doctors and Alberta Health Services. Health professionals such as psychologists, social workers, nurses and pharmacists work in clinics alongside family doctors. In addition, programs and groups are offered at the RDPCN central location. This improves access to care, health promotion, chronic disease management and coordination of care. RDPCN is proud of the patient care offered, the effective programs it has designed and the work it does with partners in health care and the community.
Learn more about the Primary Care Network.
From Night to Day – how a visit with our clinic's psychologist changed Steven's life
UPDATE: Alberta RCMP have arrested 'armed and dangerous person' in Ponoka County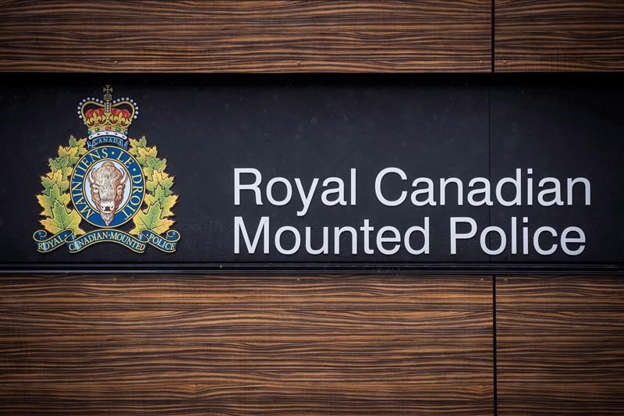 UPDATE from Alberta RCMP
Ponoka RCMP advise of police incident advise residents to shelter in place – Update #7
Ponoka County, Alta. – Ponoka RCMP have made an arrest in connection with the ongoing police incident in Ponoka County. There is no longer a risk to the community.
A report from the public of a suspicious person resulted in RCMP locating the suspect.
We appreciate everyone's cooperation and patience during this incident.
An additional release with details will be provided once charges are laid.
---
Original article from Canadian Press
RCMP have issued an emergency alert for residents living in a rural community in central Alberta.
Mounties say an armed and dangerous person was last seen in the area of Township Road 422 and Range Road 245a in Ponoka County.
They say the alert is in effect for everyone within 20 kilometres of Township Road 422 and Range Road 245 A in Ponoka County, including everyone in Maskwacis.
RCMP say they are looking for a 30-year-old Maskwacis resident who is described as six feet three inches tall, 250 pounds, with blue eyes and brown hair with blond tips and a buzz cut.
They say he was last seen wearing a black shirt and track pants.
Police are advising people who see him to not approach him and call 911 immediately.
This report by The Canadian Press was first published May 7, 2023.
Construction of Penhold Waskasoo Middle School to being this fall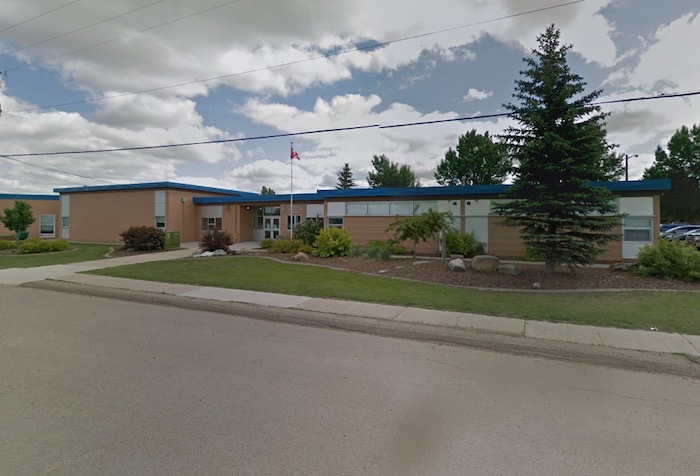 New school for Penhold students
As part of a government plan to build more schools in communities where they are needed most, a new middle school will be constructed in Penhold.
Alberta's government is committed to building schools in our growing communities. The population of Penhold is projected to continue to grow in the next five years and Alberta's government is responding. The new school will accommodate 560 grades 4 to 8 students and replace Penhold Elementary School. It will be built south of Penhold Crossing Secondary School.
"Alberta's young learners are the community leaders of tomorrow. They need the right spaces to gain the skills needed to prepare for their bright futures. By investing in schools, we're investing in students, while creating jobs and supporting the local economy."
Adrianna LaGrange, Minister of Education
"I am absolutely thrilled that the Penhold replacement school was approved for full construction funding and will be moving forward soon. I have been a strong advocate for this project, as Penhold students deserve to learn in a world-class facility."
Devin Dreeshen, Minister of Transportation and Economic Corridors
The Penhold school project was approved for construction funding as part of Budget 2023's province-wide school capital announcement in March. Design funding was approved as part of Budget 2022. Construction is expected to begin in the fall.
""Chinook's Edge is extremely happy with the announcement of construction funding for the new school for Penhold. Not only will it address the capacity issue for the community, but it will replace a facility that is at the end of its life cycle. The new facility will be located south of the current Penhold Crossing School giving it access to wonderful amenities – truly an ideal location for the growing community of Penhold. We are very excited about the project and its positive impact on our students and their learning."
Holly Bilton, board chair, Chinook's Edge School Division
Quick facts:
 Alberta's government is investing $2.3 billion over the next three years for new and modernized classrooms.
 Budget 2023 supports 58 projects, which includes:
o 13 full construction projects
o 20 design
o 14 planning
o 11 pre-planning projects.
 In total, there will be nearly 25,000 new and additional spaces for students across Alberta, including 9,400 new spaces and more than 15,500 student upgraded spaces.