Tribute to beloved Red Deer Physician Dr. Walter Reynolds on the first anniversary of his death
In Memory of Dr. Walter Reynolds,
(August 10, 2020)
By Morne Odendaal, RDPCN Chair and Family Physician
It is with disbelief that I realize that it has been a year since the passing of our colleague Dr. Walter Reynolds.
And in many ways, as abruptly and unnecessary as Walter's life ended, for many others a different life began.
I cannot but help to think of his wife and daughters. His family. His friends. His closest colleagues.
"People touch our lives if only for a moment, and yet we're not the same from that moment on, The time is not important, The moment is forever." Fern Bork
During the last year I learned a lot about Walter Reynolds.
I learned about his life as a physician, a friend, a father.
I learned from his friends and colleagues.
I learned from so many that knew him so much better than I.
And as a family physician, I mostly listened to some of his patients that I have now had the opportunity to serve.
And what I learned was that Walter Reynolds was a truly special person.
He was a gifted healer.
His skills were obvious. His knowledge excellent.
But his insight, dedication and compassion to his patients was inspiring.
He was a wonderful colleague.
I never had the privilege of working with Walter, but those that did are richer for that opportunity.
He was an excellent athlete.
And I can truly respect the example he offered to so many others.
But what I learned that embodied Walter Reynolds the most, was his love for his wife, his daughters.
His commitment to his family is the truest reflection of Walters Reynolds contribution to the life that he led.
William James said: "Act as if what you do makes a difference. It does."
And that is what I learned the most about Dr. Walter Reynolds.
His life made a difference.
Unvaccinated travellers barred from planes and passenger trains as of today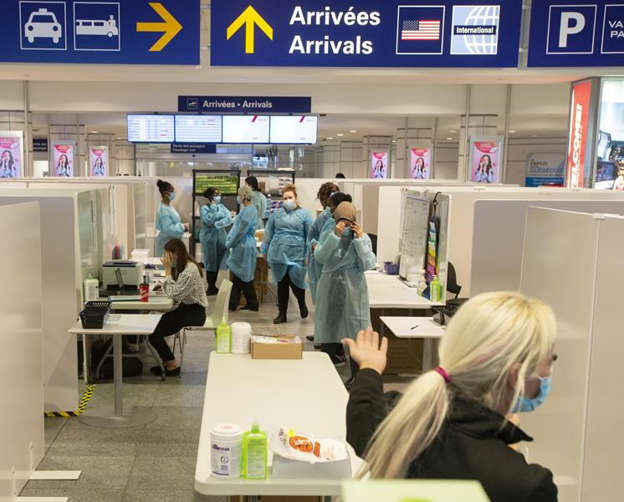 OTTAWA — Unvaccinated travellers over the age of 12 won't be able to board a plane or passenger train in Canada beginning today, and a negative COVID-19 test will no longer serve as a substitute for most people.
The policy came into effect on Oct. 30, but the federal government allowed a short transition period for unvaccinated travellers who could board as long as they provided a negative molecular COVID-19 test taken within 72 hours before their trip.
The stringent new requirement comes into effect as Canada reacts to the emergence of the new, highly mutated Omicron variant of COVID-19.
The discovery of the new variant has prompted border closures and heavier screening in Canada and abroad over fears it could prove more transmissible.
The risk related to the Omicron variant is very high, according to the World Health Organization, but there is still a lot public health officials and scientists do not know about it.
While anyone coming into Canada or boarding a plane or train inside the country must be vaccinated, there are currently no quarantine measures in place except for people who have recently transited through southern Africa.
While many airlines have so far been doing random spot checks to ensure travellers are vaccinated, Air Canada and West Jet have confirmed they will ask for proof from everyone boarding in Canada as of today.
Other measures, like masks and health screenings, will still be mandatory.
"If you indicate to your airline or railway company that you're eligible to board, but fail to provide proof of vaccination or valid COVID-19 test result, you won't be allowed to travel and could face penalties or fines," the government's website states.
The rule does not apply to commuter trains.
The government has issued warnings on social media that even Canadians and permanent residents abroad will not be able to return home without a full slate of approved vaccines.
There are some exceptions, including valid medical exemptions, travel to remote communities only accessible by plane, and those transiting through Canada en route to another destination.
Most people who qualify for an exemption will need a recent COVID-19 test.
The vaccine mandate was met with a positive reaction from Canada's airline industry when it was first announced in October, though some companies worried about making the necessary preparations in time.
Since then the federal government announced a standardized proof-of-vaccination document, which has been distributed by provinces and territories for domestic and international travel.
This report by The Canadian Press was first published Nov. 30, 2021
Laura Osman, The Canadian Press
German court convicts ex-IS member in Yazidi girl's death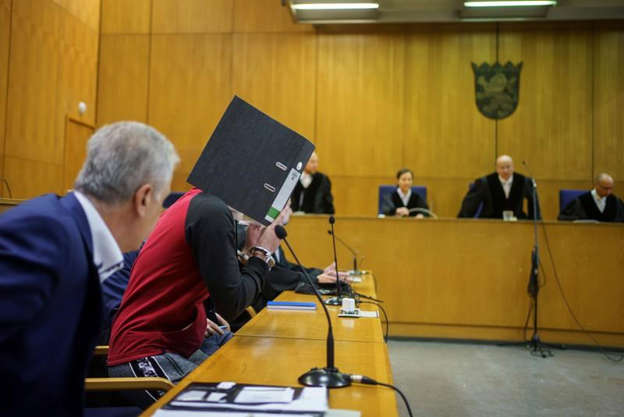 BERLIN (AP) — A former member of the Islamic State group was convicted by a German court on Tuesday of genocide and committing a war crime over the death of a 5-year-old girl he had purchased as a slave and then chained up in the hot sun to die.
The Frankfurt regional court sentenced Taha Al-J., an Iraqi citizen whose full last name wasn't released because of privacy rules, to life imprisonment and ordered him to pay the girl's mother 50,000 euros ($57,000).
German news agency dpa quoted the presiding judge, Christoph Koller, saying it was the first conviction worldwide over a person's role in the systematic persecution by IS of the Yazidi religious minority.
The defendant's lawyers had denied the allegations made against their client.
His German wife was sentenced last month to 10 years in prisonover the same incident.
The United Nations has called the IS assault on the Yazidis' ancestral homeland in northern Iraq in 2014 a genocide, saying the Yazidis' 400,000-strong community "had all been displaced, captured or killed." Of the thousands captured by IS, boys were forced to fight for the extremists, men were executed if they didn't convert to Islam — and often executed in any case — and women and girls were sold into slavery.
According to German prosecutors, Al-J. bought a Yazidi woman and her 5-year-old daughter as slaves at an IS base in Syria in 2015. The two had been taken as prisoners by the militants in northern Iraq at the beginning of August 2014 and had been "sold and resold several times as slaves" by the group already.
The defendant took the woman and her daughter to his household in the Iraqi city of Fallujah and forced them to "keep house and to live according to strict Islamic rules," while giving them insufficient food and beating them regularly to punish them, according to the indictment.
Prosecutors allege that toward the end of 2015, Al-J. chained the girl to the bars of a window in the open sun on a day where it reached 50 degrees Celsius (122 Fahrenheit) and she died from the punishment. The punishment was allegedly carried out because the 5-year-old had wet the bed.
The girl's mother, who survived captivity, testified at both trials.
The Associated Press