City seeking applicants for Election workers
The City of Red Deer is seeking applicants for numerous election officer positions for the municipal and school trustee elections, being held on October 18, 2021.
The City is looking to fill various positions for the coming election, including Presiding Deputy Returning Officer, Deputy Returning Officer, Ballot Tabulator Operator and Information Officer. Multiple spaces are available for each position.

Election workers are required to be available between September 28 to October 16 to work the Advance Vote or October 18 to work Election Day. Shifts will vary and may be up to 12 hours. Election workers can earn between $200 and $400 working a full day, dependant on their position.

Applications forms are available on the City website at elections.reddeer.ca. Applications will be accepted until 11:59 p.m. on Tuesday, September 14, 2021 and can be submitted:
By email to [email protected]
By mail to:

Elections Red Deer, Legal & Legislative Services
The City of Red Deer
Box 5008
Red Deer, AB T4N 3T4

In person at City Hall, main floor or after hours drop box
In the 2021 Election, Red Deer voters will be able to vote at any one of three voting stations on one of 13 Advanced Vote days or one of eight voting stations on Election Day. In total Red Deer voters will have 47 separate opportunities to cast their ballot.
Information about the Election, including voting station information, a list of confirmed candidates and their profiles can be found on the Elections website at elections.reddeer.ca.
Downtown shoppers could win $1,000.00 a week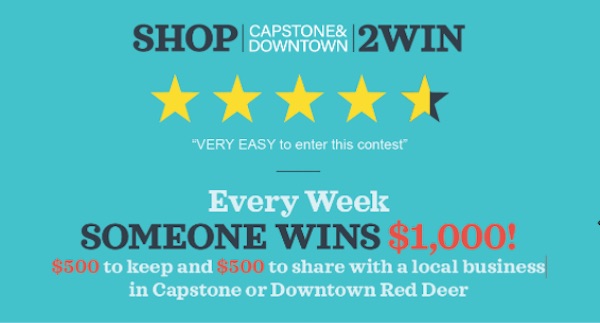 Support local
businesses in
Capstone &
Downtown Red Deer
Save receipts of $25 or more
(including taxes)
Upload photos of all
your receipts weekly
Digital receipts, third party delivery app receipts and Google reviews are all acceptable entries.
City Council to hear arguments for and against extending homeless shelter at Cannery Row for 2 more years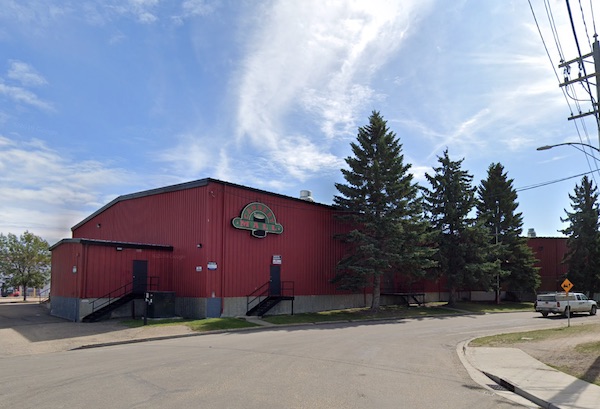 Public Hearing set for Land Use Bylaw amendment for temporary emergency housing
A Public Hearing is now set for January 17, 2022 at 4 p.m. following Council's approval of first reading of a Land Use Bylaw (LUB) amendment today. The amendment being considered is to allow for continued operations of the temporary emergency housing site at Cannery Row (5239 53 Avenue) until February 1, 2024.

The existing site exception for the temporary emergency housing site expired on September 30, 2021, and it is now operational through an executive order following the declaration of a State of Local Emergency (SOLE) in place up until February 15, 2022.

As part of the Public Hearing process, neighbours within 100 meters of the site will receive a letter from the administration inviting them to submit feedback on the amendment. The general public is also invited to provide feedback in advance or during the Public Hearing. Those wishing to provide feedback during the Public Hearing on January 17, 2022 are invited to attend the online Council meeting at 4 p.m.. Full details on the Public Hearing and how to provide feedback will be uploaded to The City's site in the coming weeks. Details will be available at www.reddeer.ca/publichearing.
Council received an update on the current emergency housing status in the community on December 1, 2021. Administration had explored all opportunities for relocating the temporary site, but no viable solutions were available. The report outlined the need for full spectrum housing in the city, the goal is to have a permanent purpose-built emergency housing site in Red Deer operational within two years. Funding is in place and steps are underway with the province to make this a reality for the community. A location for the permanent site has not been decided. This Land Use Bylaw amendment would facilitate a temporary emergency housing solution at the current location until the permanent site is operational.
For background information on the temporary emergency housing site, visit www.reddeer.ca/emergencyhousing.