This isn't the time for "The Great Reset"

From the Facebook page of Red Deer – Lacombe MP Blaine Calkins
Recently the World Economic Forum developed a plan called "The Great Reset" as a way to use the pandemic to change the global political and economic systems. In September, Justin Trudeau spoke to the United Nations and used the phrase "the pandemic has provided an opportunity for a reset."
It is hard to believe that anyone would look at the human suffering and economic destruction caused by COVID-19 and see an opportunity. It's even harder to believe that anyone would think that this is the right time to impose an agenda Canadians haven't asked for which will create even more uncertainty.
As I wrote in my MP Report regarding the Speech from the Throne: "(Trudeau) has used the pandemic to pitch a massive shift towards socialism, with proposed direct government interventionism into all aspects of our lives."
That is why he sees the pandemic as an opportunity – an opportunity to put his socialist ideology into action at a time when Canadians genuinely need government support to help get through the pandemic. With the light at the end of the tunnel now in sight, Trudeau is signaling he wants to use the "reset" to create permanent perpetual dependence on the government for all Canadians.
This is particularly true of Alberta and the West, where the values of hard work, freedom and self-reliance continue to be held close to our hearts. The Trudeau Liberal's view the temporary hard times that the energy sector has fallen on as an opening to try and kill the sector. They believe that without this source of well-paying jobs and prosperity, that Albertans will lose their values and work ethic and allow themselves to become reliant on big government. We know that this isn't what Albertans want.
This isn't the time to be "reimagining" the economy and it's certainly not time for Trudeau to toy with our future by using globalist organizations to impose his will on Canadians.
The only "great reset" we need is to change the government, which we can do as soon as the NDP stop propping up the Liberals.
Canada's Conservatives priorities are jobs, growth, and prosperity. Under the strong leadership of Erin O'Toole, we will put Canada and Canadians first!

Are you an essential worker in the time of COVID?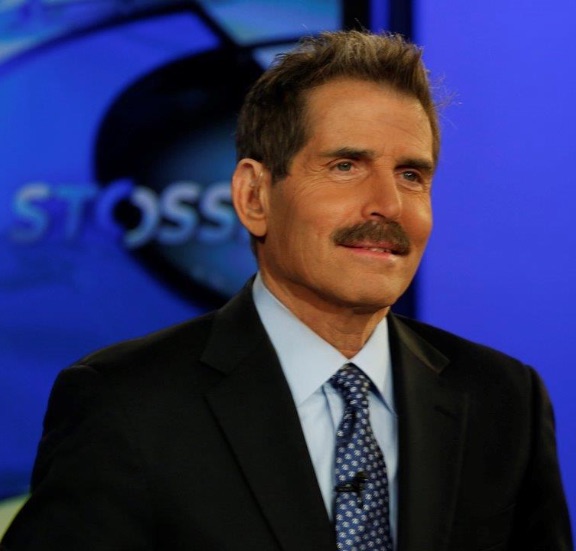 This is thought provoking article from 19 time Emmy Award winning journalist John Stossel.  You may be familiar with Stossel who spent decades with 20/20 and Good Morning America on ABC.
The Dallas Morning News called him "the most consistently thought- provoking TV reporter of our time." The Orlando Sentinel said "he has the gift for entertaining while saying something profound."

Stossel left television news to create Stossel TV.  He's hoping short videos and the freedom of not working for a network will help him educate young people in a way not possible when he worked with television news shows.  John Stossel started a non-profit to educate youth about the free market.  About 10 million students a year discuss liberty and free markets through Stossel in the Classroom.
While his weekly videos are both entertaining and informative, this particular video will certainly appeal to a much wider audience during the days of restricted businesses and higher unemployment due to the COVID19 crisis.


Open Letter to Central Albertans
Red Deer – Mountain View, AB
I spoke with an Alberta government official in mid-December 2020 re: the status of the proposed recovery community facility in Red Deer, as originally announced in mid-July 2020. I was informed that the project is bogged down in the bureaucratic process. The official hoped that there would be a public update prior to Christmas but this has yet to occur.
With that being said, I wanted to propose a project that I came across that may be beneficial for Red Deer and Central Alberta.
To my knowledge, the project originated in Albuquerque, New Mexico and is called "There's a Better Way". Please see this YouTube link for a short video on the project.
In a nutshell, the program aims at providing flexible work opportunities to those experiencing homelessness in order for them to earn some cash and be better connected with services. The ultimate goal of the program is to provide a base for which these individuals can move into permanent housing and full-time employment.
I truly feel that giving people the dignity of work makes an immense difference in their life. This is very evident in 2020-21 as many people have lost their jobs, their businesses and ultimately, their sense of purpose in life.
I have reached out to representatives from Safe Harbour, Turning Point and the Mustard Seed as I feel their involvement would be crucial. All three organizations expressed interest in pursuing a similar program for Red Deer. The major concerns they expressed in seeing this program get off the ground were twofold:
Funding for staff to facilitate the project along with funding to employ individuals through the program.

Partnership with the City of Red Deer to provide opportunities to complete manual labour tasks within the community. (cleaning up garbage, shovelling snow, etc.)
I reached out to the City of Red Deer (including the Mayor and all city councilors) along with Red Deer North and South MLAs on February 10, 2021 to discuss the merits of the program in light of the delays to the proposed recovery community facility. I have yet to receive a response.
For 2021, Red Deer City Council is recommending funding of $516,974 for Urban Encampment and Debris Cleanup on Public Lands. My initial thoughts were to see if the "There's a Better Way" program could be funded through an allocation of some of the funds earmarked for the rough sleeper and drug debris cleanup. Additionally, the program could be funded through private sector donations to the previously noted organizations. Amounts donated to these organizations would qualify for a donation tax credit regardless of whether the funds were donated personally or via your corporation.
If you, your organization or anyone you know feel that there would be an opportunity for a program such as this to operate within Red Deer, I would love to discuss this further with you.
Thank you in advance for your consideration in this matter.
Libertarian Party Candidate for Red Deer – Mountain View, AB