The Dystopian Future of Canada Part I
According to Prime Minister Justin Trudeau, the "Great Reset," is underway, and that should scare you.
In a video interview released November 16, 2020, of his speech in front of the United Nations delivered in late September, Trudeau has now emerged as North Americas poster child for the United Nation Agenda 21 and 2030.
While Canadians were spending our summer at our homes with limited travel and our economy sputtered along, the Liberals and their global partners were rolling out their plan to reimagine the worlds economic systems with a focus on Net-Zero Emissions and social equity.
"This pandemic has provided an opportunity for a reset," Trudeau said in the following video.  "This is our chance to accelerate our pre-pandemic efforts to reimagine economic systems that actually address global challenges like extreme poverty, inequality and climate change."
The video can be viewed at:
He and his fellow Liberals also absconded the phrase, "Building Back Better," a slogan that Presidential hopeful Joe Biden used during his campaign.  "Building back better means getting support to the most vulnerable while maintaining our momentum on reaching the 2030 Agenda for Sustainable Development," said Trudeau.
What will the life of an ordinary Canadian look like under 2030?
According to the original 1992 version of this non-binding legislation it included 95% depopulation of the world with all property rights being stripped from citizens with all workers living in zones close to employment.
(https://csglobe.com/agenda-21-depopulation-95-world-2030/)
Our modern version may be slightly different with no private property ownership, guaranteed incomes, forced vaccinations, the death of the family unit (perhaps our lockdowns and cohort associations are the beginning), and the death of churches and athletics (again, look at the last 6 months).
A particularly telling video explains 8 concepts the Global Rest will make commonplace,  remember "I don't own anything and I am happy."
https://www.armstrongeconomics.com/wp-content/uploads/2020/10/WEF-Future.mp4?_=1
According to one website, (https://prepareforchange.net/2019/04/08/agenda-21-reinvented-as-agenda-2030-and-agenda-2050-is-a-plan-to-depopulate-95-of-the-world-population-by-2030/)
"It will remove and destroy all constitutions, restrict free speech and disarm the people. When Agenda 21 is fully realized, the United Nations will be in possession of all guns and subsequently, there will be no opposition to their control."
Paul McGuire, an internationally recognized futurist, speaker, minister, and author writes in his book The Babylon Code that:
"The true agenda of Agenda 21[/2030] is to establish a global government, global economic system, and global religion. When U.N. Secretary General Ban Ki-Moon spoke of 'a dream of a world of peace and dignity for all' this is no different than when the Communists promised the people a 'worker's paradise.'"
The 2030 Agenda for Sustainable Development is not new, it is a program that has been part of the UN for several years and includes climate change as a tool to reinvent world economies and societies.  In fact, the Davos meetings have focused on the 'Reset' as well over the last couple of years as well and this stage has been where United States President Trump has pushed his America First policy, an act which earned him international scorn.
According to the UN 2030 website, the rationale behind the movement also known as Agenda 21 is:
                                                                                   When you see a chance, take it
We have a once-in-a-generation opportunity to set things straight. To write a new social contract, together, that is fair and just for everybody. A bold, ambitious plan to achieve the 2030 Agenda and the Sustainable Development Goals.
From the website, there are 17 Sustainable Development Goals (SDG) which were adopted in 2015 and designed for a 15-year implementation time frame.
These can be found here:  https://www.un.org/sustainabledevelopment/development-agenda/
They are:  No poverty, zero hunger, good health and well-being, quality education, gender equality, clean water, affordable clean energy, decent work, industry and innovation, reduced inequalities, sustainable cities, responsible consumption, climate action, life below water and on land, human rights and partnerships.
How far along the murky waters of Agenda 21 are we exactly in Canada?
UN troops in Canada?  You bet, that will be another discussion.
Guaranteed incomes?  Does CERB fit the bill?
A brief description of the tenets of the Global Reset can be found at the website below:
In fact, a recent Canadian Government grant (https://www.startupcan.ca/social-impact/sdg-pitch-competition/) for SDG Pitch Competitions has been announced for the month of November focusing on:
 SDG 1: Poverty Reduction
 SDG 5: Gender Equality
 SDG 8: Decent Work & Economic Growth
 SDG 13: Climate Action
The prize of $500 plus a gift in kind rewards pitches that embrace sustainability and fulfills one of the 4 SDG's including: Poverty Reduction, Gender Equality, Decent Work & Economic Growth, and Climate Action.
Again, quoted from the UN website:
We believe fossil fuel subsidies can be removed without causing social harm. In five countries we are analyzing the best way to reform energy prices and we will offer a guide for policymakers on carbon pricing and subsidy reform.
As a matter of fact, one of the elements of 2030 is the decarbonization of countries while encouraging renewable resources.  To see evidence of this policy in Canada all citizens have to do is to look at federal support for oil and gas resource development in western Canada and Carbon tax levels coupled with the proposed Clean Fuel Initiative from the last 'budget.'
The simple fact remains.  When Prime Minister Justin Trudeau campaigned for a seat in the UN, Canada was rejected however, since then it has become apparent that the 'consolation' prize of just being a member country has morphed into an outright granting of Canada's sovereignty to the highest bidder, in this case the UN in exchange for a seemingly spokesperson role for the organization.  Instead of being OUR Prime Minister, he has become the liaison and has sold his country out for a paper crown.
This short discussion merely scratches the surface, and further links between Trudeau and his UN cohorts come to the surface daily.
NEXT INSTALLMENT:  Trudeau and the Chinese Connection:  Or Wu (han) is your Daddy!
Nurses vs. MLAs: A Real Solution

Open Letter to Alberta MLAs
Red Deer – Mountain View, AB
The Alberta government is calling for a 3% wage cut for nurses ($70,500 (average salary per ALIS) x 3% x 36,200 nurses = $76.56 million). Don Braid of the Calgary Herald is calling for Alberta MLAs to take a $22,000 wage cut (87 MLAs x $22,000 = $1.91 million). Unfortunately, neither of these options address the elephant in the room. Alberta will spend $23 billion on healthcare this fiscal year per Budget 2021.
Over the past year and a half, Albertans were forced to suspend their lives and lose their livelihoods under the guise of the common good and to protect our seemingly fragile healthcare system. If $23 billion dollars in annual spending does not secure our healthcare system against potential future threats, maybe it is time to stop accepting mediocrity and make some changes to the system.
Suggestions for your consideration:
Immediately schedule a First Ministers conference (meeting between the premiers and the Prime Minister).

Agree to repeal the Canada Health Act. According to the Canadian Constitution, healthcare is within the jurisdiction of the provinces.

Funds needed to support provincial healthcare decisions would then be collected within each respective province instead of being received through the Canada Health Transfer.

End the prohibition on private clinics and service providers which would generate competition, reduce wait times, decrease costs and ultimately provide better care for everyone.
Canadians have long triumphed our "free" healthcare system as being the best in the world. In reality, it is neither free nor the best. Embracing new ideas and private market solutions is the best way to improve our healthcare system for all Albertans. I for one, believe that Albertans deserve the best for their hard earned tax dollars. It's time for a change, don't you agree?
Libertarian Party Candidate for Red Deer – Mountain View, AB
Referendum will help Albertans kickstart national conversation about unfair Equalization, Danielle Smith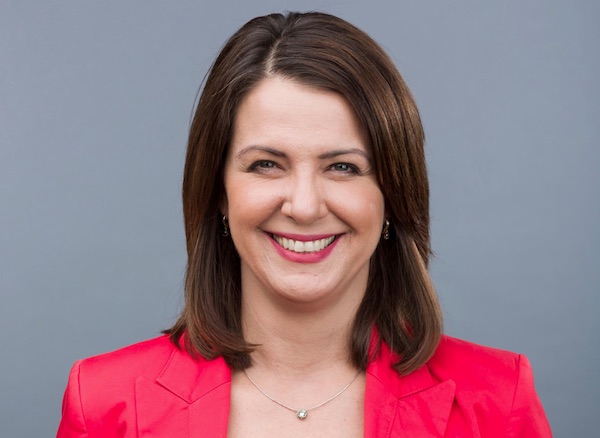 Equalization referendum…
During the Stampede I met a pollster doing some polling on the equalization referendum in the fall. It has me worried. If the vote were held today there would be a lot of undecided. While it would likely still pass, we need the vote to be resounding so there can be no mistake how Albertans feel they are being treated.
For those of us who are diehard activists, voting "Yes" to remove equalization from the Constitution is a no brainer. When Brian Jean first proposed it I thought it was a waste of time. What's is the point of having the province vote on a federal program? I initially thought.
Then Jean explained it to me in an interview and I thought the strategy was brilliant. By voting yes to delete a section of the Constitution it gets the ball rolling for a bigger conversation about Alberta's role in Confederation. Under our parliamentary system – advised by court rulings and conventions – constitutional scholars say a "yes" vote will initiate a process that will unroll across the country. The federal government will be obligated to negotiate with Alberta in good faith and the other provincial legislatures will be compelled to consider a similar question in their provincial legislatures.
Here's how it would work…
 
Here's what could happen if we have a yes vote.
The other provinces will be compelled to consider and vote on the issue. If there are 7 out of 10 representing 50 per cent of the population it will be removed from the Constitution.
Admittedly, this is an unlikely outcome. I think we could convince AB, BC, SK, ON and NF that we are all being similarly hosed under the existing equalization program, but how would you ever convince net recipients such as QC, NS, PEI, NB and MB? Still, it would get a national conversation going about why the net payers are so frustrated.
If we don't get others to agree, the principle of equalization stays in the Constitution, but we have a meaningful two-way dialogue about how it should be restructured, and that means designing it so QC no longer receives any money through the program from the rest of us.
I told you I went to the Fairness Alberta breakfast over the Stampede. Executive Director Bill Bewick is doing a terrific job digging into the numbers and explaining how absurd the entire program is.
Consider this: Newfoundland and Labrador is on the brink of bankruptcy and doesn't qualify for equalization. Quebec has been running surpluses and paying down debt and they receive $10 billion from the program.
If I had my druthers, my starting point would be that only small provinces should be allowed to qualify for equalization. I think PEI has it particularly tough – attempting to run all the provincial programs that are available in other provinces with a population the size of Red Deer. Providing a top up for provinces in this situation is what the program should be all about. I want Islanders to have the same quality of health care, education, social services and infrastructure as we do.
But we need to be frank about this. The equalization formula has been manipulated and massaged mainly so federal politicians can give money to Quebec. Maybe it began with good intentions, as francophones began to assert themselves and their right to operate their businesses primarily in French and needed a hand up to catch up. Maybe it was justified when Quebeckers were sharply divided on whether it was worth it to stay in Canada, as evidenced by the 50-50 referendum result in 1995.
But today, it's just taking advantage. In fact, it's bordering on abuse.
Quebec is taking advantage of our goodwill…
 
Last week, Quebec's Environment Minister Benoit Charette announced that Quebec would be rejecting a $14 billion project that would have seen GNL Quebec bring liquefied natural gas from Western Canada – principally Alberta – to Port Saguenay, Quebec so it could be exported on to Europe and Asia. Charette said it did not meet his standards for the environment: