The Secret To The Joe Rogan Podcast

Joe Rogan may not have a University degree, but he has ingested far more information than he would have otherwise received with even a Master's degree. When you can read, and you have an open mind, it's amazing how much you can learn.  Of all the books Joe has read, I'm willing to bet he's spent some time with Dale Carnegie's, "How to Win Friends, and Influence People".   Being well-read though is only one part of what has made The Joe Rogan Experience Podcast, the most successful podcast on earth. Joe has a larger audience than any show on Fox, CNN, MSNBC, CBS, or any other major network.  Joe doesn't just have the largest Podcast, he has the largest audience…period. 
Inspired at least in part by Joe Rogan, myself and millions of other people have been trying to emulate his success by starting our own Podcasts.  It doesn't matter what the topic, somewhere there is a Podcast talking about it.  Whether you're interested in ceramic figurines, ten pin bowling, astronomy, or quilting, there is a Podcast for you…and it's usually FREE!  
Much to the disappointment of many Joe Rogan emulators, their Podcasts usually fall far short of their expectations. Instead of amassing an audience of millions, they discover that they are lucky to have an audience of dozens.  Due to these unfavourable results, the vast majority of podcast hosts give up, fold up their tent, sell their gear on kijiji, and pretend their failure never happened.  Most who fail never fully understand WHY they failed, or how to fix it.  Here are some considerations for you, if you wish to either start your own podcast or re-launch a stagnant one. 
First, let's be honest…Joe had a head start. It's a lot easier to succeed at a Podcast if you already have a following who is interested in your opinions. Gaining a following is the toughest part, so if you're going to make it, you're going to have to earn your audience…it won't just happen on its own, nor will it happen by accident. Although pre-existing notoriety is a significant bonus, it's only part of the recipe. Numerous late-night hosts have started their own podcasts, only to discover that their late-show talent doesn't translate to their podcast talent.  Despite their running start, these celebrities have not been successful in transitioning their existing audience to the podcast format.  Here's what they're missing. 
People hang out with people they like and trust.  When you tune in to the Joe Rogan Experience (JRE) you don't feel like you're being force-fed a contrived narrative, instead, you feel like you're chatting with a good friend. Listening to the JRE is like having a virtual coffee shop chat with the most interesting people on the planet, who have interesting ideas. In contrast, listening to the news feels like we're being told what to think, and how to behave. A newscast pretends to be the unsullied purveyor of truth, though in recent years the credibility of this claim has been eroded worse than the wheel wells of a 1973 Chevy truck.  We don't trust the news, because they have proven themselves to be untrustworthy.  
Joe doesn't tuck us into the fold by proclaiming that he is the holder of the truth.  Instead, Joe takes us on a journey of curiosity and shows us how to ask meaningful questions about interesting topics. Mr. Rogan models what it is to set your ego aside, and be open to the truth, whatever that may be.  Being proven wrong is a Freddy Kruger level nightmare for many people, and they'll fight to be right till their last breath.  Joe shows us a different way, the way of courageous curiosity. 
The skeptic is forever looking through the lens of "What's wrong with this picture?"  A person who chooses curiosity over skepticism looks through the lens of "What's the truth of this picture?"  Joe's rare ability to disconnect from the outcome, and just follow the evidence is part of his magnetic charm. He earns our trust, by being willing to admit when he is wrong, and by rarely stating his opinions as facts. Joe doesn't actually "know" much, but he is aware of much. He follows the Socratic philosophy of, "the only true wisdom, is in knowing you know nothing". On most topics, Joe's just guessing, as are the rest of us and he doesn't try to hide it. 
All of the above culminates to: Rule#1. Dig for the truth, not for validation that you are right. 
Rule #2.  Prioritize substance over bling.  
A client of mine is a sales rep for Bacardi. He once told me that with enough money thrown into a marketing campaign, you can sell a whole lot of any liquid, but only for a short time.  If it tastes like skunk piss, the marketing campaign will only yield short term success.  For long term success, there must be quality in the substance of your message, not just clickbait.  

Having celebrities on your show doesn't hurt, …but it's not as important as the topics you discuss. If you're not going to say anything original, then at least convey your thoughts in an original way.  Ride the waves or relevance by being quick to discuss trending topics, but ensure to pose meaningful questions, and get beyond the surface of a story. 
Rule #3.  Respect your audience
Respecting your audience, means being a professional. Being a professional, means being prepared.  Provide your audience with decent quality audio for starters. If you don't have a good quality microphone, you better have exceptional skills as an orator and be extremely likable for the audience to overlook your audio shortcomings.   If you are interviewing a guest, have a plan.  Make sure your launch straight into an engaging first question. The first question sets the tone, and the pace for the rest of the interview.  If you get off to a slow start, it's tough to recover. 
Rule #4.  Be 100% honest and transparent. 
Like selling piss in a bottle, if you put out clickbait, your success will be short-lived.  It's difficult to gain the trust of an audience, but it's very easy to lose that trust. You won't get more than a second chance at best, so resist the temptation to B.S. your audience. 
***disclaimer*** parody doesn't count, as long as your work is clearly a parody. EG: My recent "Trump" interview was a parody done with a professional impersonator, but some people thought it was real.  The show notes have all the contact information for the impersonator, to ensure I'm not accused of violating Rule #4. 
Mark Meincke
Redline Real Estate
403-463-4313
Buy the Home Seller's Bible by clicking HERE
Buy "Why not Me?" HERE
For more stories, visit Todayville Calgary

Stand Together Against Bullying – Pink Shirt Day 2021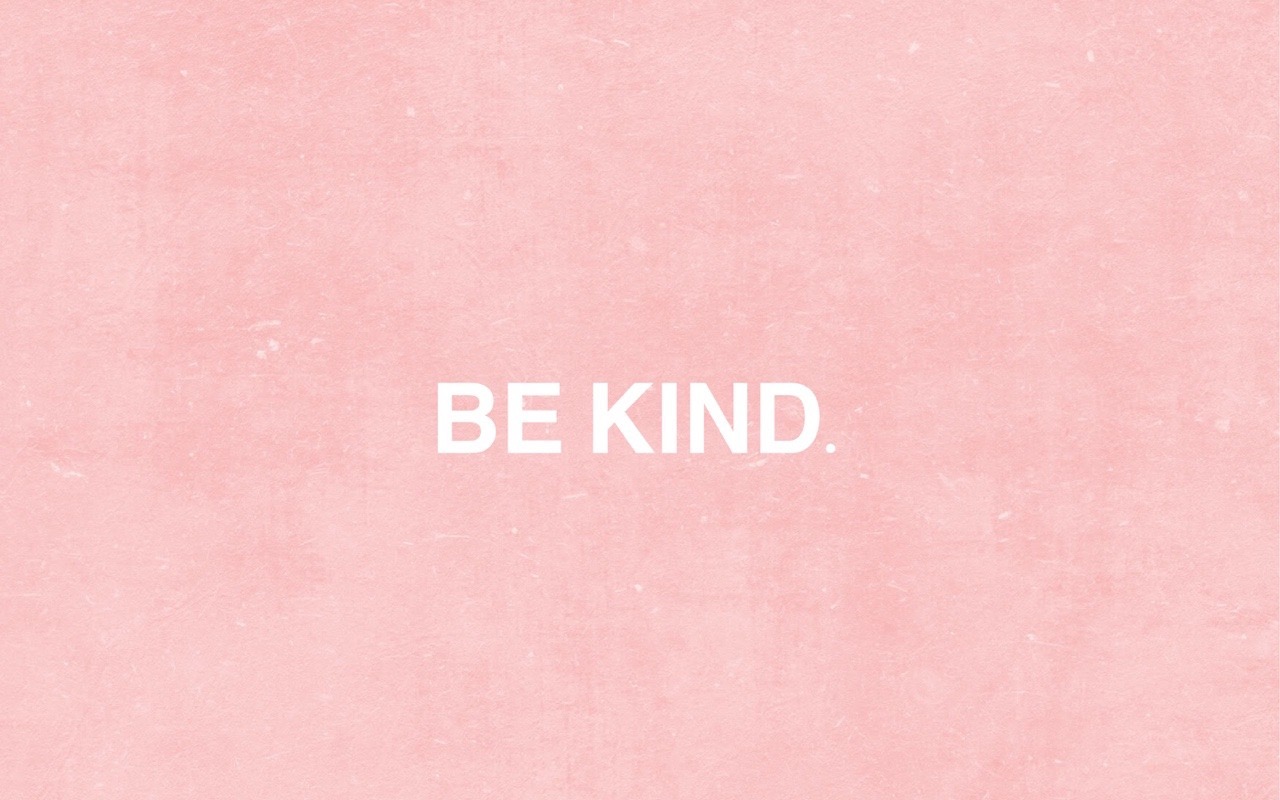 Wednesday, February 24, 2021 is the 14th annual Pink Shirt Day, a globally recognized movement to end bullying in all its forms and encourage the growth of a global community built on acceptance and support regardless of sex, age, background, gender identity, sexual orientation or cultural differences.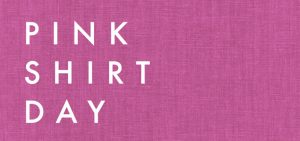 Pink Shirt Day originated in 2007 in the eastern Canadian province of Nova Scotia, in a local story that captured national – and eventually international – attention, when a new 9th grade student walked in on the first day of school wearing a pink polo shirt. 
Travis Price and David Shepherd are the two young men responsible for unintentionally launching the global pink shirt movement. According to Price and Shepherd, a group of students were physically and verbally bullying the young man for wearing pink to school. As senior students, Price and Shepherd saw the situation as an opportunity to set an example and take a stand against bullying in their school.
That night the two went and purchased 75 pink tank tops and released a call on social media (MSN messenger at the time) encouraging their fellow students to show up at school the next day wearing pink. According to Price, in a school of roughly 1000 students, "700 to 850 kids showed up wearing pink. It was incredible." 
Since 2007, the movement has gained exponential traction and is now recognized in communities all around the world as individuals come together in an international display of solidarity against the devastating impacts of bullying.
The global movement to end bullying has led to the creation of countless local, national and internationally available resources, but there is still a long way to go.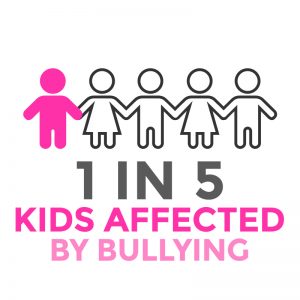 Bullying Canada identifies 4 distinct types of bullying: verbal, physical, social and cyber. Short term and long term effects of bullying vary based on each situation, and can lead to damaging and dangerous outcomes for victims, friends, bystanders and countless others. While commonly associated with children and young adults in school, bullying impacts individuals of all ages and backgrounds in many areas of life, including the workplace.
Statistics released by Safe Canada revealed that 47% of Canadian parents have at least one child that has experienced bullying, while approximately 33% of the population experienced bullying as a child, and 33% of teenagers reported being bullied recently. Furthermore, around 40% of Canadians reportedly experience bullying in the workplace on a weekly basis.

If you, or someone you know is struggling with bullying, reaching out is the first step. You are not alone, and help is available. Extensive networks of resources exist in Alberta and across Canada to provide support, aid and solutions for those experiencing bullying. 
For support from Bullying Canada, call (877) 352-4497, or email [email protected]
The Alberta 24-hour Bullying Helpline can be reached at 1-888-456-2323, or the online Bullying Helpline Chat can be accessed here.
For more resources on how to identify a bullying situation, get help, or help someone in need, visit https://www.alberta.ca/bullying-how-to-help-others.aspx.
For more stories, visit Todayville Calgary.

WHAT HAPPENED TO THE GUY IN THE BLUE TRUCK?

Open Letter to Premier Jason Kenney
February 23, 2021
FOR IMMEDIATE RELEASE
Red Deer – Mountain View, AB
On August 1, 2016 you began your "Unite Alberta Truck Tour" in a blue Ram 1500. Your mission: to consolidate conservative support by uniting the Tories with the Wildrose Party. We all know the results of the truck tour and how the tour carried over to the 2019 United Conservative election platform: "Getting Alberta Back to Work".
It is now February 2021, four and half years after you launched the truck tour. Even though Albertans have suffered through the past year with COVID-19, the three pillars of your 2019 election platform are still of the utmost concern to Albertans: Jobs, Economy, Pipelines.
When the UCP government took office in 2019, no one could have foreseen the significant challenges that would be presented to both your government and Albertans just one year later. These challenges however, should be viewed a rallying point rather than a crutch.

Moving forward, Albertans are looking for strong leadership. We want to see drastic reductions in red tape. We want a government that champions our interests within Canada and to external markets. Simply put, we want jobs, a strong economy and pipelines. We are not interested in more panels and consultations. We do not want the ideological policies of those in Ottawa dictating our future or our children's futures.
To secure our financial future, public sector bureaucrats, specifically those on Alberta's "sunshine list", need to share in the economic downturn that the private sector is currently facing. Alternative routes to get oil to market, not subject to the Canada Energy Regulator, need to be explored immediately. Small businesses need a concrete plan for reopening and a guarantee that no further lockdowns will be imposed.
Polls suggest that the conservative base is fragmented again. Albertans know what happened the last time this occurred. Premier, it is time to be the guy in blue truck again. Albertans are counting on you.
Sincerely,
Jared Pilon
Libertarian Party Candidate for Red Deer – Mountain View, AB
https://www.jaredpilon.com/