Volunteers Needed: Professionals, Entrepreneurs, Students
Volunteer Central is excited to be spearheading a new skill-sharing volunteer program which connects professionals, entrepreneurs, and students with local nonprofits. Community organizations have great information, connections to the community, and a great depth of focus in specific areas. Their staff have a breadth of education, experience, and expertise in dealing with complex social problems.
Many local nonprofits are looking for volunteers to make an even greater impact on the communities they serve. Skill-sharing builds stronger communities and strengthens organizational sustainability when skilled volunteers are able to volunteer their expertise to an organization that may otherwise not have access to.
An organization can only survive if it develops and grows over time.  The only way these organizations can get there is by having access to the necessary skills and knowledge, which may be a  barrier to a nonprofit.  Skilled volunteers can support our local nonprofits in becoming more efficient and effective in delivering impact in our community. The average nonprofit spends just 2% of its organizational budget on overhead, compared with the average business that spends 20% (1).
A strong business case can be made for skills-based volunteering programs, too. Skills-sharing volunteering programs have been shown to increase employee engagement and retention, while also measurably enhancing the skills and talents that employees bring back to their desks (2).  Providing time for employees to volunteer cultivates enhanced or additional skills development. And, 68% of Canadians say, given the choice between two jobs, they would choose the one at the company with the stronger volunteering culture. (2017 Volunteer Canada/ Ipsos Public Affairs). Giving back to the community is a positive way to create awareness of your business brand, too. 
We know it's been tough out there, and many individuals have are looking for work.  If you're looking to take a fresh path into the workforce, consider volunteering your time first. Skill-sharing is a great way to keep your skills relevant, and gain experience in new or developing skills. Skill-sharing also helps in developing your professional network, and gives a boost to your resume. Experience is valuable and is often a key characteristic of what employers look for in a valuable candidate. While demonstrating skills and gaining unique experiences is one thing, caring for the community with a willingness to learn new things in your own personal time, can be attractive attributes to a prospective employer.
We are looking for professionals, entrepreneurs, students with special skill sets to volunteer:
teaching Zoom and/other communication platforms to community board of directors who want to learn how to use these platforms for their board meetings and AGMs
assisting non-profit organizations and community service organizations with fundraising, event planning
assisting non-profit organizations and community service organizations with marketing, content creation, social media
If you are interested in applying as an individual, business, or nonprofit, visit: https://www.volunteercentral.ca/corporate-programs/skill-sharing-volunteer-program/
Last day to buy tickets – Buy and share to support your hospital!
Today at 11pm it's all over but the winning in the 2021 Red Deer Hospital Lottery.
No extensions will be made.
Buy now – it's your last chance! 
The Grand Prize Dream Home package is valued at $880,619 and includes furnishings from The Brick
and $10,000 Dream Home CASH!
CHECK OUT OUR GREAT TICKET PACKAGES
$25 EACH | 5 FOR $75 | 10 FOR $125 | 25 FOR $250
And remember, your purchase of a Red Deer Hospital Lottery ticket will directly benefit Central Alberta's tiniest patients.  
The Mega Bucks 50 jackpot is the highest ever!
Some ticket packages are still available.
1 for $10   ·   10 for $25
25 for $50   ·   50 for $75
Win half of the current jackpot of:
Bob Stollings Award presented to 35 year veteran of service to the City of Red Deer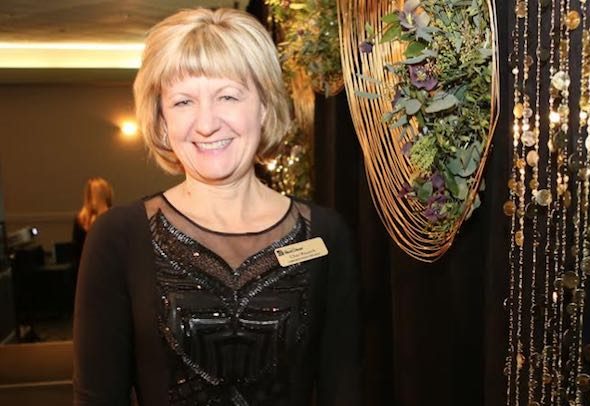 City of Red Deer Bob Stollings Award winner announced
Each year, The City of Red Deer is proud to celebrate the hard work and dedication of our staff through the annual Employee Recognition Awards. With COVID-19 restrictions in place, how the awards were handed out looked a lot different this year. Awards were personally delivered to each recipient rather than at an evening awards banquet.The awards celebrate long-term service employees and offers special recognition for those who have excelled in innovation, environmental stewardship and exceptional growth.The most anticipated award of the year is the Bob Stollings Memorial Award. This award was established by City Council in 1985 and is presented every year to honour Robert (Bob) E. Stollings, a loyal and dedicated employee of The City of Red Deer from 1960 to 1984. The recipient of this award has displayed outstanding civic performance in alignment with The City's Cornerstone Values – Respect, Integrity, Service and Excellence. Nominations are submitted by fellow coworkers detailing the employee's achievements professionally and interpersonally, along with letters of support.
We are proud to announce this year's Bob Stollings Memorial Award recipient is Char Rausch. She is the Corporate Events Specialist, but has held many roles within The City throughout her more than 35 years of service. From her time with the RCMP, Mayor and City Manager's Office, Legislative Services and now with Corporate Communications, Char has always brought her dedication to community and never-ending energy, to her work.
"Those who know Char, know the passion, commitment to excellence, and complete care she puts into everything she does," says Tracy Bruce, Human Resources Manager. "More than 35 years of service, Char has lived our corporate values and we are happy to celebrate her accomplishments by presenting her with the Bob Stollings Award."