Last week our nation ran into a spree of high-profile miracles
To become a true sports fan, everyone must understand the day-to-day definition of miracle.
League championships count, of course. So do record-setting performances and, rarely, the sort of team or individual success that stamps itself on the viewer's memory for many years.
Last week, in this humble view, our nation ran into a spree of high-profile miracles:
* Felix Auger-Alliasime, Denis Shapovalov and Vasek Pospisil became the first Canadians to reach the fourth round of the U.S. Open, among the world's most iconic tennis tournaments;
* Little-known goaltender Thatcher Demko, a San Diego product who was virtually unknown in the NHL, constructed an amazing goaltending streak that carried the underdog Vancouver Canucks all the way to a seventh game in a Stanley Cup playoff quarter-final;
* Our best-ever basketball player, Steve Nash, accepted a contract to coach the Brooklyn Nets of the National Basketball Association."I knew I wanted to pursue coaching if and when the right chance came."
* Occasional starter Ogi Anunoby combined with team leader Kyle Lowry on a buzzer-beating, three-point shocker with a half-second remaining — repeat, a HALF-SECOND remaining — to keep the Toronto Raptors alive in their bid to repeat as NBA champions.
Probably the worst thing about sports miracles is that they sometimes fade at painful speed.
Apart from Shapovalov's victory over Belgian vet David Goffin and the fact that Nash signed a long-term coaching arrangement, that's exactly what happened this time.
After spotting Goffin the first set in a tie-breaker, the 22-year-old lefty took total control of the next three sets. Pospisil and Auger-Aliassime — known to most of his fans simply as "Double-A" — each played well but lost in the first set. There was little excitement for Canadian fans as they failed to win another set, and probably didn't reach another break point.
Arguably, the most exciting moments, win or lose, were split between Anunoby and Demko. They also shared immense "cool" when discussing their feats.
Demko, a San Diego product who spent three years in goal at Boston College, made several references to teammates who sacrificed their bodies numerous times in the three games he played at Edmonton's Rogers Place — two of them victories — against a bigger, stronger, faster Las Vegas team.
Anunoby was even more succinct: "I took the shot because I thought it would go in," the budding star said without a smile. "I don't take a shot and expect to miss it." Later, experts compared his moment of brilliance with Kawhi Leonard's unforgettable four-bounce shot to defeat Philadelphia on the way to last year's title.
The future is bright for all of the young players — AA is the baby, just turned 20 years old — and for the 46-year-old Nash, as well as for Demko's Vancouver Canucks allies, a collection of solid journeymen and fast-improving youngsters.
But things don't look so good for the Raptors. After Anunobi's stunner in that 104-103 victory over Boston, they posted a second win and squared the series. Unfortunately, miracles do not always carry long guarantees: the Raptors were humiliated in the fifth game of the series and could be on the sidelines for good by Thursday morning.
If another miracle arrives in Orlando tonight (Wednesday), Nick Nurse and his players are sure to make it welcome.
Edmonton's connection to the defection of Baltimore Orioles' superstar Jose Iglesias
TC Energy shuts down Keystone pipeline system after leak in Nebraska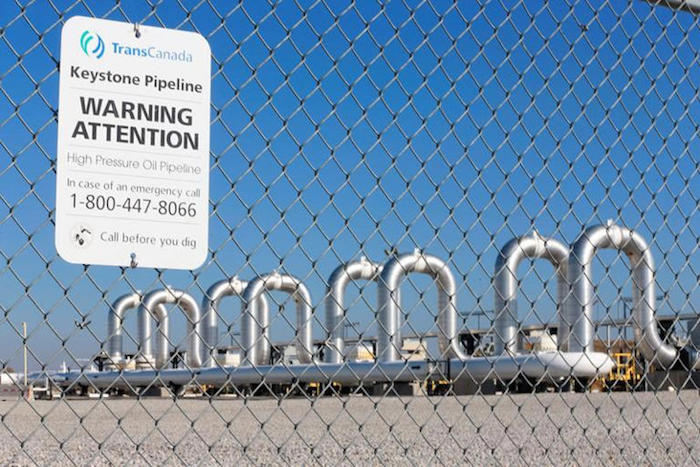 CALGARY — TC Energy Corp. says it has shut down its Keystone pipeline after a leak in Nebraska.
The company says it has mobilized people and equipment in response to a confirmed release of oil into a creek, about 32 kilometres south of Steele City, Neb.
TC Energy says an emergency shutdown and response was initiated Wednesday night after a pressure drop in the system was detected.
It says the affected segment of the pipeline has been isolated and booms have been deployed to prevent the leaked oil from moving downstream.
The Keystone pipeline system stretches 4,324 kilometres and helps move Canadian and U.S. crude oil to markets around North America.
TC Energy says the system remains shutdown as its crews respond and work to contain and recover the oil.
This report by The Canadian Press was first published Dec. 8, 2022.
Companies in this story: (TSX:TRP)
The Canadian Press
Two deputy chief medical officers resign from their positions with Alberta Health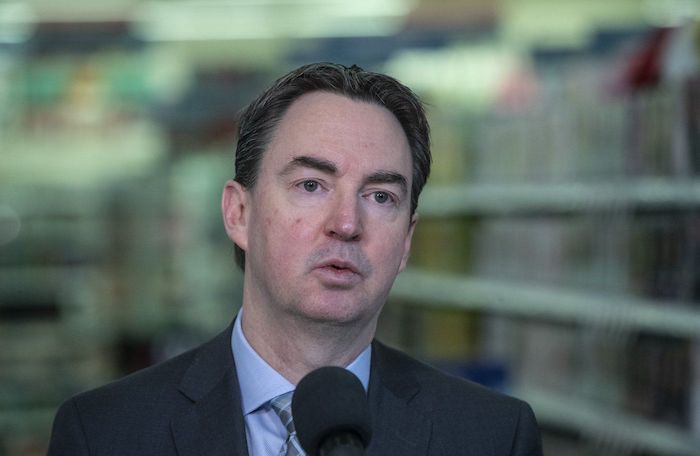 Edmonton – Alberta's two deputy chief medical officers of health are leaving their roles — less than a month after Dr. Deena Hinshaw was removed as the province's top doctor.
Health Minister Jason Copping confirmed during question period Wednesday that both of the doctors have submitted letters of resignation.
"They are still continuing to work at this point in time," he said in the legislature. "We are in the process of actually looking to fill those roles."
A statement from Alberta Health said Dr. Rosana Salvaterra and Dr. Jing Hu, who are listed as public health physicians on the department's website, have given notice.
When reached by her department email, Salvaterra responded: "Unfortunately, we are not able to comment."
She later added that she respects and admires both Dr. Hinshaw and Dr. Hu.
"They are brilliant, hard-working, and compassionate public health physicians and I consider myself fortunate to have had the opportunity to work alongside them for these past 14 months."
Salvaterra, who has extensive public health experience including as the medical officer of health for Peterborough, Ont., joined the office in October 2021.
Her career in public health includes work in "the COVID-19 response, mental health, the opioid response, women's health, poverty reduction, health equity, community food security and building stronger relationships with First Nations."
Hu's out-of-office message said her "last day at work with Alberta Health was Nov. 18, 2022," and noted she wouldn't have access to the department email after that date.
She got extensive training in China and at the University of Calgary before joining the health department in January 2020.
Their resignations came within a month of Hinshaw, who became the face of Alberta's public health response to the COVID-19 pandemic, being removed from her position.
Hinshaw was replaced by Dr. Mark Joffe, a senior executive member of Alberta Health Services, on an interim basis.
"Dr. Joffe will be supported by medical officers of health within AHS, by other staff in the Office of the Chief Medical Officer of Health, and by the Public Health Division," said the statement from Alberta Health late Wednesday.
"We expect these changes to have no impact on the department's and Dr. Joffe's ability to meet the requirements of the Public Health Act."
Hinshaw's dismissal didn't come as a surprise.
Premier Danielle Smith announced on her first day in office in October that she would be replaced.
Smith has made it clear that she blames both Hinshaw and Alberta Health Services for failing to deliver the best advice and care for Albertans as the hospital system came close to buckling in successive waves of the COVID-19 pandemic.
"A lot of the bad decisions were made by Alberta Health Services on the basis of bad advice from the chief medical officer of health," Smith told reporters on Oct. 22.
Smith has not placed the blame on front-line doctors and nurses but broadly on AHS senior management. Joffe, while serving as chief medical officer of health, retains his role in AHS senior management as a vice-president responsible for areas in cancer and clinical care.
Hinshaw, an Alberta-trained public health specialist, became a celebrity of sorts in the first wave of the pandemic in the spring of 2020, as she delivered regular, sometimes daily, updates to Albertans on the virus, its spread and methods to contain it.
This report by The Canadian Press was first published Dec. 7, 2022.
— By Colette Derworiz in Calgary.