Last week our nation ran into a spree of high-profile miracles
To become a true sports fan, everyone must understand the day-to-day definition of miracle.
League championships count, of course. So do record-setting performances and, rarely, the sort of team or individual success that stamps itself on the viewer's memory for many years.
Last week, in this humble view, our nation ran into a spree of high-profile miracles:
* Felix Auger-Alliasime, Denis Shapovalov and Vasek Pospisil became the first Canadians to reach the fourth round of the U.S. Open, among the world's most iconic tennis tournaments;
* Little-known goaltender Thatcher Demko, a San Diego product who was virtually unknown in the NHL, constructed an amazing goaltending streak that carried the underdog Vancouver Canucks all the way to a seventh game in a Stanley Cup playoff quarter-final;
* Our best-ever basketball player, Steve Nash, accepted a contract to coach the Brooklyn Nets of the National Basketball Association."I knew I wanted to pursue coaching if and when the right chance came."
* Occasional starter Ogi Anunoby combined with team leader Kyle Lowry on a buzzer-beating, three-point shocker with a half-second remaining — repeat, a HALF-SECOND remaining — to keep the Toronto Raptors alive in their bid to repeat as NBA champions.
Probably the worst thing about sports miracles is that they sometimes fade at painful speed.
Apart from Shapovalov's victory over Belgian vet David Goffin and the fact that Nash signed a long-term coaching arrangement, that's exactly what happened this time.
After spotting Goffin the first set in a tie-breaker, the 22-year-old lefty took total control of the next three sets. Pospisil and Auger-Aliassime — known to most of his fans simply as "Double-A" — each played well but lost in the first set. There was little excitement for Canadian fans as they failed to win another set, and probably didn't reach another break point.
Arguably, the most exciting moments, win or lose, were split between Anunoby and Demko. They also shared immense "cool" when discussing their feats.
Demko, a San Diego product who spent three years in goal at Boston College, made several references to teammates who sacrificed their bodies numerous times in the three games he played at Edmonton's Rogers Place — two of them victories — against a bigger, stronger, faster Las Vegas team.
Anunoby was even more succinct: "I took the shot because I thought it would go in," the budding star said without a smile. "I don't take a shot and expect to miss it." Later, experts compared his moment of brilliance with Kawhi Leonard's unforgettable four-bounce shot to defeat Philadelphia on the way to last year's title.
The future is bright for all of the young players — AA is the baby, just turned 20 years old — and for the 46-year-old Nash, as well as for Demko's Vancouver Canucks allies, a collection of solid journeymen and fast-improving youngsters.
But things don't look so good for the Raptors. After Anunobi's stunner in that 104-103 victory over Boston, they posted a second win and squared the series. Unfortunately, miracles do not always carry long guarantees: the Raptors were humiliated in the fifth game of the series and could be on the sidelines for good by Thursday morning.
If another miracle arrives in Orlando tonight (Wednesday), Nick Nurse and his players are sure to make it welcome.
Edmonton's connection to the defection of Baltimore Orioles' superstar Jose Iglesias
Alberta Opposition calling for Olymel Outbreak Inquiry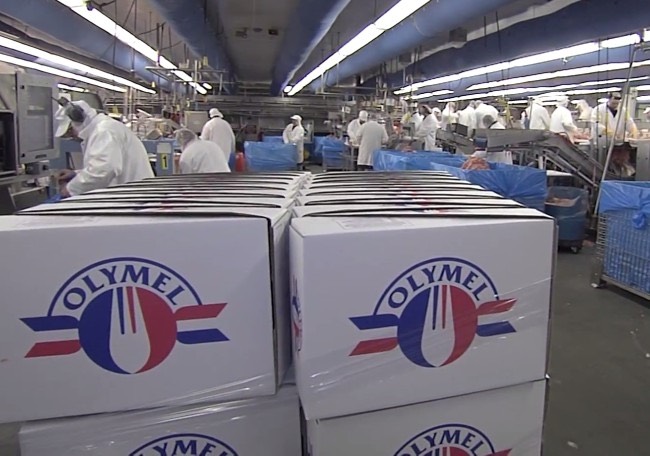 From the Alberta NDP
NDP DEMANDS PUBLIC INQUIRY INTO OLYMEL OUTBREAK,  CALLS FOR PROTECTION FOR WORKERS, NOT CORPORATIONS
Alberta's NDP is demanding an immediate public inquiry into the mishandling by both the UCP government and Olymel of a deadly COVID-19 outbreak at a meat-processing plant in Red Deer, and is seeking a commitment from the Minister of Justice that he will not intervene with legislation to protect potentially negligent corporations from lawsuits launched by victims' families.
As of Wednesday, at least three Olymel employees had died as a result of the outbreak, which began in November and has seen more than 500 cases of COVID-19 confirmed to date. The NDP has also learned that three employees are currently fighting for their lives in intensive care. The Government of Alberta ignored calls for the plant to be closed, even as cases skyrocketed.
"We need to get to the bottom of who is responsible for these senseless, tragic deaths," said NDP Leader Rachel Notley. "People with no choice but to continue working in unsafe conditions have gotten sick and died. We need to hold those responsible accountable and develop new practices to prevent tragedies like this in the future."
During a town hall meeting Tuesday night, UCP Minister of Health Tyler Shandro said Minister of Justice Kaycee Madu was working on legislation to eliminate liability in relation to COVID-19 illness and death for corporations and businesses
"This Government should focus on preventing workers from further injury and death, not covering up the negligence that's already occurred around these tragedies," Notley said. "We call on the UCP Government to reverse these plans."
The NDP is also demanding an inquiry into the Olymel outbreak and the overall history with respect to worker safety in the meat-processing industry during the COVID-19 pandemic.
The Olymel outbreak is now the deadliest linked to a meat-processing plant in Alberta during the pandemic. The outbreak at High River's Cargill plant last year saw two workers die and more than 1,500 cases of COVID-19 confirmed — it remains the largest since in Canada during the COVID-19 pandemic.
"Overall, while meat-packing plants have occurred in several other provinces, only in Alberta have people died, with the number currently standing at six," Notley said.
The NDP is also supporting the call from the United Food and Commercial Workers that the Olymel plant not reopen as planned Thursday and remain closed until worker representatives are satisfied that enhanced health and safety protocols have been put in place to prevent further spread of COVID-19.
"We find ourselves in the same crisis as we were with Cargill," said NDP Labour Critic Christina Gray. "Albertans should remember that the UCP's own Agriculture Minister lied to those workers and told them the plant was safe just days before the operator shut it down,"
MLA Gray previously called for a formal inquiry into the Cargill outbreak and another at the JBS plant in Brooks that saw more than 650 workers infected and one die. To date, the call for an inquiry has been ignored by the UCP.
"Clearly Jason Kenney and the UCP don't care about the workers in these plants," Gray added. "We know that a survey of Olymel workers found three quarters feel nervous or scared to return to work and do not trust the employer to keep them safe. As well, over half of the workers surveyed said they didn't trust the UCP Government to keep them safe.
"How does this Premier possibly justify allowing this plant to reopen when he hasn't done a thing to reassure these workers that they won't become sick or potentially die?"
The NDP will also be drafting a letter to Minister of Justice Kaycee Madu that demands he rule out legislative protection for Olymel, Cargill and JBS. A class-action lawsuit has already been launched against Cargill.
"The UCP wants to let these massive, profitable corporations wash their hands of these horrific incidents and, meanwhile, grieving families of lost loved ones will see nothing but more pain and suffering," Notley said. "This government has a long track record of backing wealthy CEOs and screwing over workers. Enough is enough."
In the U.S., 16 states have brought in legislation or immunity provisions to protect businesses and corporations from liability related to the pandemic.
Canadian Natural takes Keystone XL pipeline charge, raises dividend by 11 per cent
CALGARY — Canadian Natural Resources Ltd. is joining other large oil producers in setting aside millions of dollars to account for potential costs resulting from the cancellation of the Keystone XL pipeline.
In its fourth-quarter results, the Calgary-based company is taking a charge of $143 million to account for its exposure to the line killed by U.S. President Joe Biden in January.
Rivals Cenovus Energy Inc. and Suncor Energy Inc. earlier provided $100 million and $142 million charges against earnings, respectively, related to backstopping the line as shippers.
Canadian Natural says it is increasing its quarterly dividend for the 21st consecutive year by 11 per cent to 47 cents per share after resisting calls last year to lower it amid plunging oil prices.
The company is reporting fourth-quarter net earnings of $749 million or 63 cents per share on sales of $5.2 billion, up from $597 million or 50 cents per share in the year-earlier period on sales of $6.3 billion. 
In reports, analysts said Canadian Natural matched their expectations with production of 1.2 million barrels of oil equivalent per day, up from 1.16 million boe/d in the fourth quarter of 2019, and would have beat their financial expectations if not for the Keystone XL provision.
"The 2021 capital budget of approximately $3.2 billion drives targeted annual production growth of approximately 61,000 boe/d, at the midpoint of our production range, from 2020 levels, and robust free cash flow generation," said chief financial officer Mark Stainthorpe in a news release.
"At the current 2021 annual strip pricing of approximately US$57 WTI (West Texas Intermediate) per barrel, the company targets to generate significant annual free cash flow of approximately $4.9 billion to $5.4 billion, after our capital program and increased dividend."
This report by The Canadian Press was first published March 4, 2021.
Companies in this story: (TSX:CNQ, TSX:CVE, TSX:SU)
The Canadian Press