Last week our nation ran into a spree of high-profile miracles
To become a true sports fan, everyone must understand the day-to-day definition of miracle.
League championships count, of course. So do record-setting performances and, rarely, the sort of team or individual success that stamps itself on the viewer's memory for many years.
Last week, in this humble view, our nation ran into a spree of high-profile miracles:
* Felix Auger-Alliasime, Denis Shapovalov and Vasek Pospisil became the first Canadians to reach the fourth round of the U.S. Open, among the world's most iconic tennis tournaments;
* Little-known goaltender Thatcher Demko, a San Diego product who was virtually unknown in the NHL, constructed an amazing goaltending streak that carried the underdog Vancouver Canucks all the way to a seventh game in a Stanley Cup playoff quarter-final;
* Our best-ever basketball player, Steve Nash, accepted a contract to coach the Brooklyn Nets of the National Basketball Association."I knew I wanted to pursue coaching if and when the right chance came."
* Occasional starter Ogi Anunoby combined with team leader Kyle Lowry on a buzzer-beating, three-point shocker with a half-second remaining — repeat, a HALF-SECOND remaining — to keep the Toronto Raptors alive in their bid to repeat as NBA champions.
Probably the worst thing about sports miracles is that they sometimes fade at painful speed.
Apart from Shapovalov's victory over Belgian vet David Goffin and the fact that Nash signed a long-term coaching arrangement, that's exactly what happened this time.
After spotting Goffin the first set in a tie-breaker, the 22-year-old lefty took total control of the next three sets. Pospisil and Auger-Aliassime — known to most of his fans simply as "Double-A" — each played well but lost in the first set. There was little excitement for Canadian fans as they failed to win another set, and probably didn't reach another break point.
Arguably, the most exciting moments, win or lose, were split between Anunoby and Demko. They also shared immense "cool" when discussing their feats.
Demko, a San Diego product who spent three years in goal at Boston College, made several references to teammates who sacrificed their bodies numerous times in the three games he played at Edmonton's Rogers Place — two of them victories — against a bigger, stronger, faster Las Vegas team.
Anunoby was even more succinct: "I took the shot because I thought it would go in," the budding star said without a smile. "I don't take a shot and expect to miss it." Later, experts compared his moment of brilliance with Kawhi Leonard's unforgettable four-bounce shot to defeat Philadelphia on the way to last year's title.
The future is bright for all of the young players — AA is the baby, just turned 20 years old — and for the 46-year-old Nash, as well as for Demko's Vancouver Canucks allies, a collection of solid journeymen and fast-improving youngsters.
But things don't look so good for the Raptors. After Anunobi's stunner in that 104-103 victory over Boston, they posted a second win and squared the series. Unfortunately, miracles do not always carry long guarantees: the Raptors were humiliated in the fifth game of the series and could be on the sidelines for good by Thursday morning.
If another miracle arrives in Orlando tonight (Wednesday), Nick Nurse and his players are sure to make it welcome.
Edmonton's connection to the defection of Baltimore Orioles' superstar Jose Iglesias
Canadian women's hockey team to play B.C. Junior A men as part of Olympic prep
CALGARY — Canada's women's hockey team will play a pair of games against male Junior A teams in B.C. next month.
The national women's team, currently centralized in Calgary to prepare for the 2022 Winter Olympics, will travel to face the Trail Smoke Eaters on Oct. 4 and the Cranbrook Bucks on Oct. 5.
Canada is coming off winning a women's world championship Aug. 31 in Calgary, where the host country edged the United States in overtime for gold.
Twenty-six skaters are trying out for 20 spots on the Olympic roster.
Three goaltenders have already been named to the Beijing-bound side: Ann-Renée Desbiens, Emerance Maschmeyer and Kristen Campbell.
The women are accustomed to a regular slate of games against male midget triple-A clubs as part of their Olympic prep, but games against Junior A teams are more rare.
Goaltender Shannon Szabados made 52 saves in Canada's 3-2 win over the AJHL's Calgary Canucks on Dec. 5, 2009.
Canada split a pair of Maritime Junior Hockey League games in September of 2019, when the women lost 4-2 to the Valley Wildcats and downed the Pictou County Crushers 4-1.
"We are grateful to both Trail and Cranbrook for their willingness to be part of our training as we start our season," said Gina Kingsbury, Hockey Canada director of operations for the national women's teams, in a statement Monday.
"The level of competition we expect to face is crucial in our journey and we look forward to showcasing our athletes to hockey fans in both communities."
Fans can buy tickets and attend both games subject to meeting B.C.'s COVID-19 requirements.
This report by The Canadian Press was first published Sept. 20, 2021.
The Canadian Press
Arrested for double murder of Hinto woman and her toddler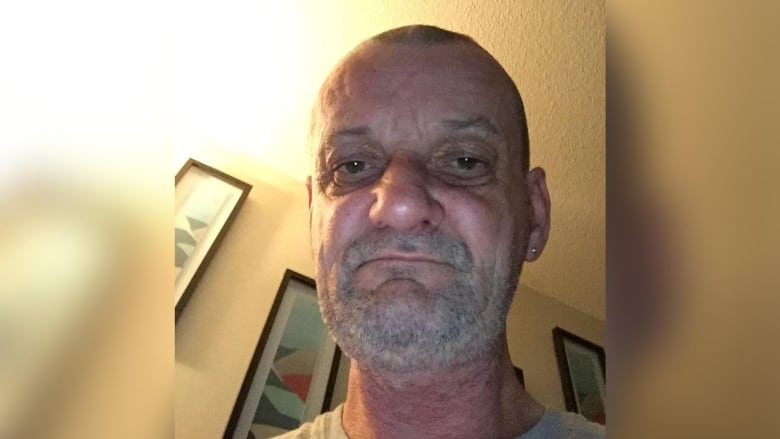 News Release from Alberta RCMP
Alberta RCMP Major Crimes Unit investigating double homicide in Hinton
Alberta RCMP Major Crimes have now laid charges in relation to a double homicide in Hinton.
Robert Keith Major (age 53) from Hinton, has been charged with two counts of 2nd degree murder and 1 count of indignity to human remains. He has been remanded into custody and is scheduled to make his first court appearance on Tuesday, September 21, 2021 at 10:00 am in Edson Provincial Court.
Investigators have learned that Robert Major lived in the same apartment complex as the 24-year-old female victim and her 16-month-old child. No other connection has been identified by between the victims and the perpetrator and police are not seeking any other suspects in this case.
Autopsies are taking place at the Edmonton Medical Examiners office today, September 18 and tomorrow, September 19, 2021. While no other suspects are being sought, the investigation into these homicides is ongoing and anyone with information is asked to contact the Hinton RCMP at (780)865-2455 or Crimestoppers, 1-800-222-8477 (TIPS), online at www.P3Tips.com or by using the "P3 Tips" app available through the Apple App or Google Play Store.
This tragic loss of life is incredibly difficult for all involved, especially the family of the victims. The family has asked for privacy to grieve at this time and of respect for the wishes of the family, the names of the deceased will not be released by the RCMP.
BACKGROUND 
Alberta RCMP Major Crimes Unit investigating double homicide in Hinton
On Sept. 16, 2021, at approximately 6 p.m., Hinton RCMP responded to a report of a missing 24-year-old female and her 16-month-old toddler who were last seen in Hinton.
Hinton RCMP, along with the assistance of Alberta RCMP Major Crimes, have been investigating this occurrence. The investigation is ongoing in the Hinton area and RCMP can now confirm that both the mother and her child have since been located deceased.
On Sept. 17, 2021, Alberta RCMP Major Crimes arrested a 53-year-old male in Hinton, in relation to this investigation. He remains in custody at this time.
There is no risk to the public at this time.
Further information will be provided when it becomes available.