The Lending Cupboard Suspends Services
The Lending Cupboard is committed to protecting clients, volunteers and staff from COVID-19. The decision made by the Board of Directors and the Executive Director, Dawna Morey is to temporarily suspend services effective March 17, 2020 until further notice.
"Our Board of Directors top priority at this time is the safety of our clients, staff and volunteers.  After much discussion the decision to suspend services was made today" says Bradley Williams Board Chair. Dawna Morey, Executive Director stated, "We know this is going to impact clients and our community in the short term but our long term goal is to be in the community doing what we do best. We will be keeping a close eye on the situation and making regular updates on our social media and website".
The Lending Cupboard in Red Deer is a registered charity that lends medical equipment to citizens in Central Alberta. TLC provides medical equipment to those who need it with an inventory of more than 14,000 items. Every month The Lending Cupboard lends out approximately 1,300 items. Giving Albertan's access to medical equipment and daily living aids that will enhance their quality of life is TLC vision. Equipment such as wheel chairs, walkers, air boots are just a few items that help keep our clients mobile. Current clients of The Lending Cupboard are asked to hold onto any borrowed equipment at this time until the office re-opens to the public.
Although services are temporarily suspended, operating costs still remain. Donations are graciously accepted during this difficult time on line or by mail. To support The Lending Cupboard Red Deer visit www.lendingcupboard.ca. Ongoing service updates can be found on TLC website and social media.
Dawna Morey
The Lending Cupboard Executive Director Phone: 403-396-3555
Email: [email protected]
Health Cafe Feb. 22: Arthritis – Move it or Lose it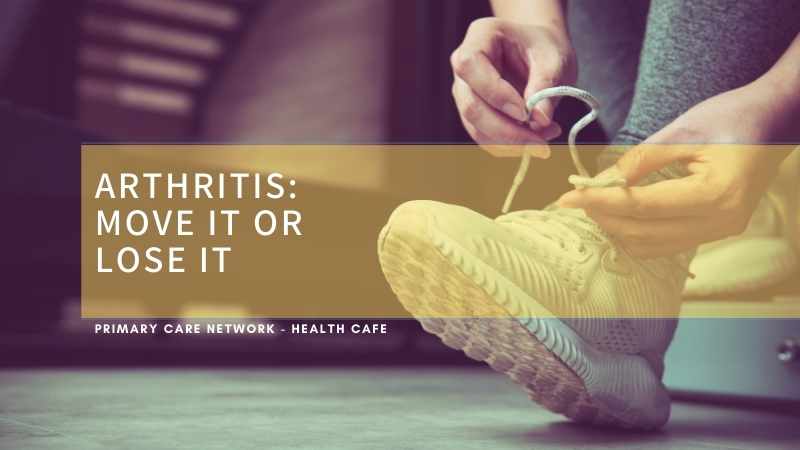 Learn ways to improve your ability to move and decrease your arthritis pain. Learn more about medication, bracing, injections, and functional fitness in this informative and interactive 45-minute session.
Presenters: Jeff Kopp, Recreation Therapist and Dr. Nav Ratttan, Red Deer PCN Family Physician.
Tune into Facebook Live at Red Deer Public Library Facebook page for this program.
This is one of a series of health-related programs co-sponsored by the Red Deer PCN and the Red Deer Library.
Watch for others in the series.
Click here to get the link to the Red Deer public Library Facebook Live event.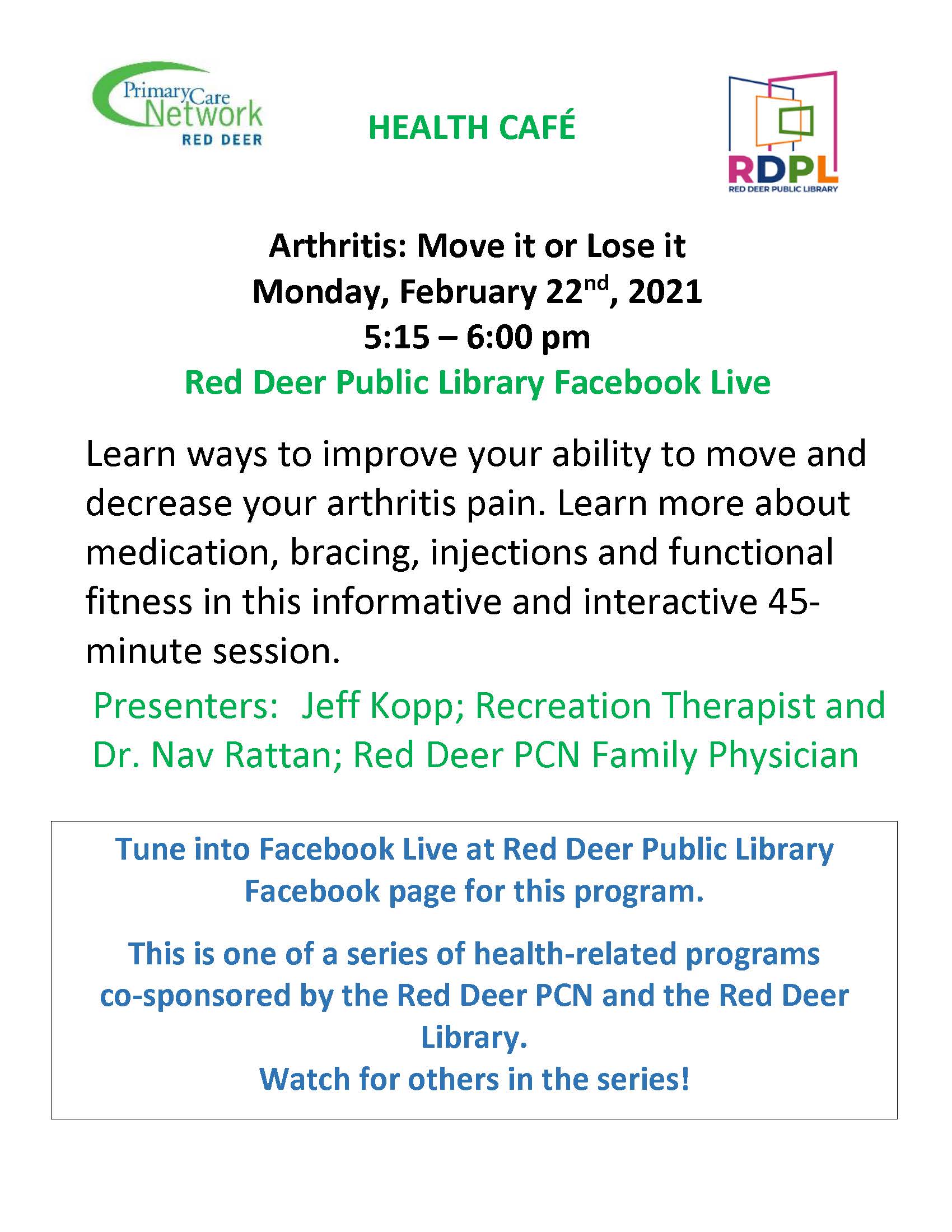 Smiles Thru Lindsey reaching out with a new video message and urging Albertans to look out for each other at this challenging time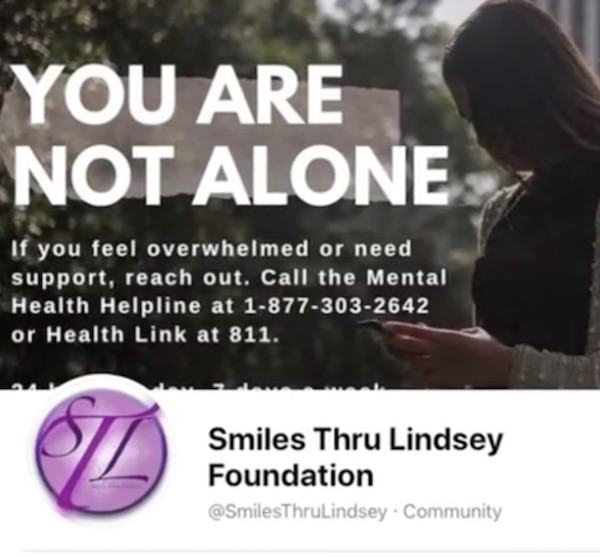 The holiday season is well behind us, we're heading into the coldest part of the winter, and although the days are starting to grow longer there's still a definite lack of daylight in our lives.  The winter blues are a real thing and this year we have COVID, a whole new serious problem to add to our mental health issues.
COVID is also the reason the Smiles Thru Lindsey team has not been able do public events for many months.  Unable to reach out physically through school visits and fund raisers, Smiles Thru Lindsey is reminding Central Albertans to check in on each other.  Also, please follow the Smiles Thru Lindsey Facebook page .  They'll lead you to the resources you or your loved ones need right away.
Meet Lindsey and the Smiles Thru Lindsey team in this powerful video.  …And remember to check in on the people in your life.
If you'd like to help Smiles Thru Lindsey with a donation please click here.