City of Red Deer declares local emergency
From the City of Red Deer
State of local emergency declared in Red Deer amidst COVID-19
The City of Red Deer declared a state of local emergency at 9:20 a.m. Monday, March 16, to assist the Province of Alberta's efforts to combat and respond to the spread of COVID-19. The state of local emergency gives The City access to additional resources, and special powers under the Emergency Management Act including personnel, from other orders of government if required.
"The City of Red Deer takes emergency management very seriously," said Mayor Tara Veer. "We are actively working with other orders of government, agencies and partners to ensure our community response is in alignment with the recommendations from Alberta's Chief Medical Officer of Health, Dr. Deena Hinshaw. Our top priority is the health, safety and well-being of all our citizens as we respond to the issue and work to maintain essential services to our community."
While the risk to residents remains low, we remain vigilant and prepared to support our community's needs
Other measures being taken by The City at this time include:
All City of Red Deer operated recreation and culture facilities are closed to the public effective Sunday, March 15, 2020.
Continued activation of The City of Red Deer Emergency Operations Centre
Continued activation of The City of Red Deer call centre daily from 8 a.m. – 8 p.m. for residents to make non-emergency inquiries about City services and policies (403-342-8111)
Enhanced cleaning and janitorial services in high traffic areas
Mandatory 14-day isolation period for City employees who are symptomatic and/or have returned from international travel after March 12, 2020.
Notifying customers affected by program cancellations and City facility closures.
Revised cancellation policies for passes, programs and room rentals. Details are posted at www.reddeer.ca.
Security and staff will remain on site at the closed facilities to support the management of the city assets.
In addition, the following City facilities remain open to the public at this time, however with potentially amended service levels.• City Hall and Professional Building
• Sorenson Station and Red Deer Transit service • the downtown Red Deer RCMP detachment

"We know this is a difficult and stressful time for everyone, including residents and our employees," said Allan Seabrooke, City Manager. "We are working around the clock to protect our community. We have implemented a number of measures already and we will continue to do so to protect our residents. I want to thank everyone for support and patience so far."
Residents are reminded not to attend City facilities or any public facilities if they are feeling ill. Call Alberta Healthlink at 8-1-1 for non-emergency health information about COVID-19 and 9- 1-1 only in the case of a life-threatening emergency or crime in progress.
The COVID-19 outbreak remains a fluid situation and information can change quickly and often. The City of Red Deer is prepared to make additional changes to policies as required in order to keep residents safe and reduce the risk of spreading the virus. Residents are urged to visit the Alberta Health Services website at www.ahs.ca for the most up to date information.
Learning at home? Here's a list of links to take you on a "Virtual Field Trip"
City of Red Deer puts out call to private owners interested in selling or leasing property for integrated homeless shelter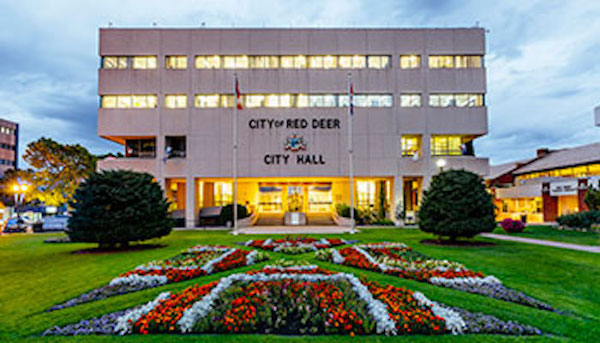 Call for privately owned properties for consideration during shelter site selection process
Private property owners who are interested in selling or leasing their site for the purposes of an integrated shelter are invited to submit their information until Friday, March 31. Currently, The City is developing a high-level property listing for technical review, but if there are any properties that are not currently on the market, they can be submitted by the property owner through an online form on The City's website.

Administration will assess the privately-owned properties submitted, sites that are currently on the market, and municipally or provincially owned properties using Council's criteria:
Ability to acquire site: Acquiring the optimum site can be done in a timely manner. Acquisition options and costs are important considerations.
Adequate size: The size of the site considers the potential need to adjust service delivery at any given time. It will accommodate proposed integrated amenities and services. It considers the land size needed to accommodate outdoor gathering spaces and activities. The site already has a building or can accommodate a building that meets the Province's minimum requirement of 10,000 square feet.
Broad community impact: The site aligns with The City's vision for the community. Community impact includes considerations such as, impacts on economic and business development, and municipal operations. It includes potential reputational impacts and financial impacts (both capital and operating). It also includes impacts to those accessing shelter services in our community. The site considers impacts to our community as a whole, including health, and safety for all in our valued places and spaces that are enjoyed by our citizens.
Impacts to surrounding area: Impacts to businesses, residences, parks, trails, and schools are a priority consideration in selecting site. The city's reputation is considered. A preferred site can accommodate and foster development of a safe, secure shelter.
Access to services & supports: Safety and basic needs for all is a priority. Regularly utilized services and supports that would not be co-located are taken into consideration. Sites where co-located services can operationalize are preferred.
Once the technical assessments are complete, administration will present options to Council for consideration to recommend to the province.
If you are a property owner and would like to submit a site for consideration, please fill out and submit the online form here.
For information on the future shelter site selection process, please visit www.reddeer.ca/shelter.
---
Background
Back on February 3, City Council provided a "community update" on the status of 2 properties which were thoroughly vetted but failed in the end to get the go ahead. Here is video from that announcement and the following q and a with media.
City extends new $1 million line of credit to Westerner Exposition and calls for a 15 year Master Plan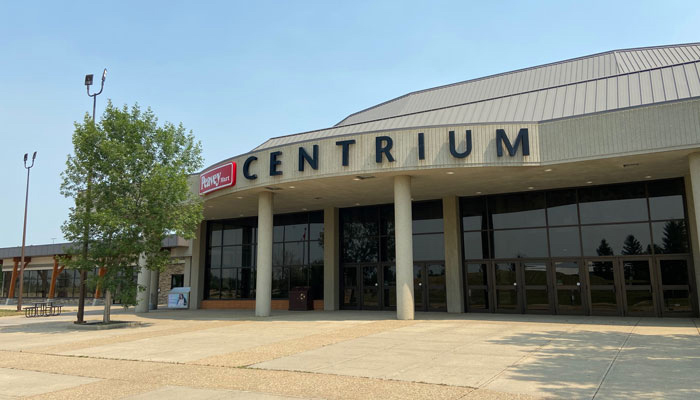 City remains committed to supporting the financial sustainability of Westerner Exposition Association
Following the first annual review of the Westerner Exposition Association (WEA) Relationship Framework Agreement (RFA), City Council unanimously approved several recommendations to assist The Westerner in regaining financial sustainability, while meeting existing loan agreement timelines.Among these, Council approved the following recommendations by administration:
In 2023, begin the development of a Master Plan for the Westerner, which is expected to cost $100,000. The recommendation is that this cost be equally split between The City and WEA. The Master Plan, recommended in the RFA, is a 15-year vision that will include land use, access and multi-modal transportation, building design principles and site servicing.
Support short-term cash flow for the Westerner by providing a $1 million line of credit for WEA to cover expenses prior to realizing event revenue. This contingency loan is seen as emergency funds, with an expectation for it to be paid back once revenue is realized and only used after their current line of credit. At today's meeting, Council approved first reading of the borrowing bylaw to accommodate this.
Amend the repayment formula for the $19 million Exhibition Hall loan agreement for five years to allow time for WEA to retain sufficient cash to meet current obligations, improve cash flow and build their Major Maintenance Reserve. Administration projects that while WEA would not make a loan payment until the fifth year, there is no impact to The City's budget or to the 30-year loan payment deadline.
Amend the current RFA to have the City Manager approve all expenditures from WEA's Major Maintenance Reserve.
"This decision made by City Council is important as it is a representation of Westerner Park moving forward. We appreciate the leadership that Council has shown in recognizing our work to recover, and by putting their trust in our promising future. This support gives our Non-Profit Agricultural Society the security we need to thrive for many years to come, to continue to be the hub for major events in Central Alberta." – Mike Olesen, CEO Westerner Park
"City Council remains committed to seeing the Westerner through these tough economic times, with the ultimate goal of creating financial and operating stability for Westerner Park ensuring we can continue to attract large events and grow as a City and region. While these are difficult decisions for The City, we are confident in the Westerner and the positive and vital role it serves in our community life, economic development, and its integral place in The City's Major Event Strategy and Destination Development Framework. Our region and our province benefit from the influential role that the Westerner has, in bringing events to this province." – Mayor Ken Johnston, The City of Red Deer
Funds approved today to support WEA do not impact The City's budget, as dollars were earmarked during the 2023-2024 multi-year budget process. The approved recommendations look to balance the financial needs of WEA to regain solid financial footing, while also protecting The City's investment should financial recovery not occur.
For more information on the support The City provides to WEA, visit www.reddeer.ca/westerner.