TLC is thrilled to announce the appointment of Lori Shatto as new Executive Director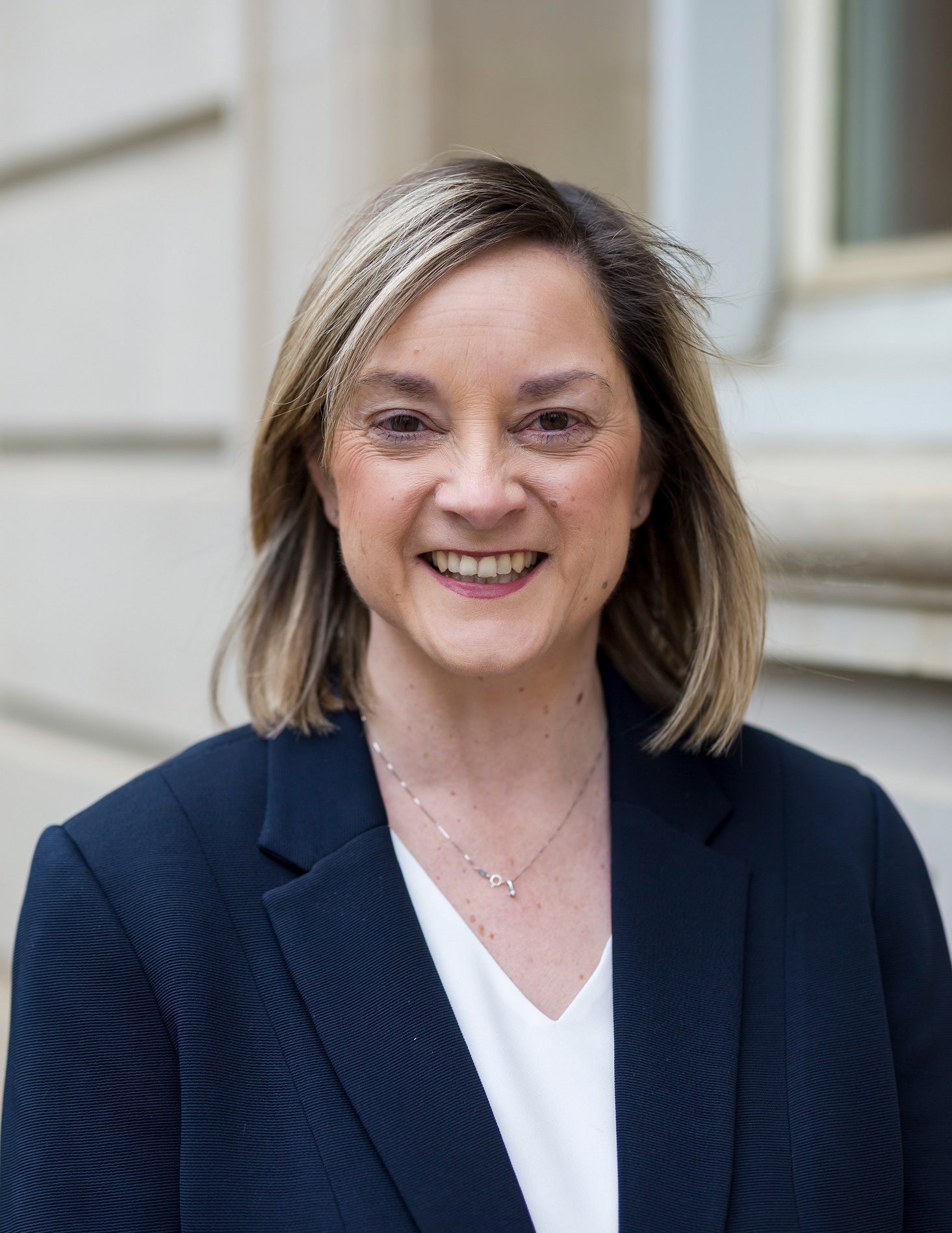 Staff, volunteers, and supporters of The Lending Cupboard are very pleased to announce the appointment of Lori Shatto to the role of Executive Director.
With current Executive Director Dawna Morey having announced her retirement earlier this year, the search was on to find the ideal replacement.
Board Chair Amanda Blair said Shatto is absolutely the right candidate to take the organization forward.
"Lori comes to us with a wealth of experience in the not-for-profit sector, including time at the United Way (Perth-Huron, ON) and prior to that as the Marketing/Fund Development Coordinator here at TLC," said Blair.
"In addition, she has significant education that will be an asset to our organization including a Professional Certificate in Not-For-Profit Management from Western University, as well as near completion of her Certified Fund-Raising Executive (CFRE) designation," she added.
"The Board is confident that Lori will be able to continue Dawna's excellent work and we look forward to seeing all we will achieve together."
Shatto said she's very excited to be able to build, "On the fabulous work the team has been doing, and to continue on with the legacy and the work Dawna has been doing for many years along with the team. It's an incredible group of individuals, and I'm absolutely delighted to begin this next chapter.
"I'm very passionate about making sure people have access to health care, and what The Lending Cupboard does is definitely a component of that," she explained. "The other piece for me is the people. They become a part of your life, and they care about you, and you care about them. I'm so
excited to be coming back to the TLC family.
"For me, on a personal level, it's also about putting together all of the skills I've been gathering up to this point in my career and making a beautiful picture in a beautiful organization."
Morey said she couldn't be more confident in the selection of Shatto to 'take the reigns' and apply her own vision and experience to the organization.
"As Executive Director for the last seven years, I'm thrilled to be welcoming Lori back to The Lending Cupboard and work with her over the next number of weeks to be passing the torch onto her," she said. "It's really going to make a very smooth transition for me, for the staff and volunteers and for the organization.
"Lori is bringing a great background and has grown tremendously since she was last with The Lending Cupboard. I have every confidence that she will take this agency even further over the next number of years and I wish her the very best."
Community Better Celebration October 15th, 2022
The City of Red Deer was crowned the "most active community in Canada" in the Community Better ParticipACTION Challenge June 2022. Now we get to celebrate together! We want to thank all citizens for helping us win by celebrating and getting active on October 15th, 2022 at the Collicutt Centre from 12:00-3:00pm. The event will kick off with a warm welcome by Mayor Johnston, followed by fun activities. There will be free swimming, skating and field house activities. There will also be local organizations showcasing how you can stay active year round in our wonderful City. Please note: Free skating is from 12:30-2:00pm and you must provide your own skates. Access to activities will be based on facility capacity limits and on a first come basis. Hope to see you there!
Tim Hortons Smile Cookie campaign continues to Sunday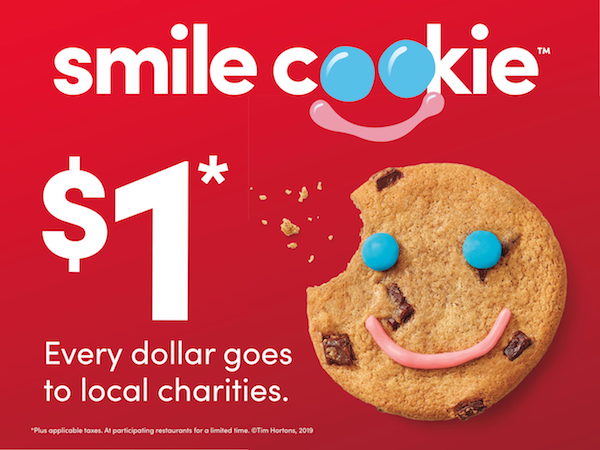 Inspiring kids to read, write and succeed through Smile Cookies!
Who doesn't love a delicious chocolate chip cookie? They taste even sweeter when you are making a difference in a child's life!
Helping struggling students become readers of potential is exactly what local Tim Hortons stores want as proceeds for this week's Smile Cookie campaign will be directed to Reading College, a project of the Foundation for Red Deer Public Schools.
"We set up this amazing and fun summer program for kids in Grade 2 where they learn to love reading, and gain the skills to continue their growth as learners. Reading is the foundation for success in school and life. If we can help further develop their skills and instil a love for reading, it creates a lifetime of difference for that child. It will make a difference for them, make a difference for their families and make a difference in their life experiences. That's the beauty of
Reading College," said Superintendent of Schools, Chad Erickson. "This year, we had 64 graduates of the Reading College program who were incredibly engaged and able to excel and improve their reading abilities over the month of July, setting them up for further success."
"The Smile Cookie Campaign is a great opportunity to raise awareness on the importance of literacy, it really does create life chances for students. Reading College is made possible through great support from our community and Tim Hortons – we could not operate it without this support," said Kristine Plastow, Foundation Board Chair. "I encourage the community to get out there and buy their cookies next week!"
From September 19-25, Tim Hortons restaurant owners in Red Deer will generously donate all proceeds from sales of a special smiling chocolate chunk cookie to support the Reading College program through The Foundation for Red Deer Public Schools. The $1 treat helps community programs across Canada in the cities where they are sold.
"On behalf of all Tim Hortons' restaurant owners and team members in Red Deer, I would like to thank our fantastic guests for their loyalty, generosity and support of the Smile Cookie campaign," said Tanya Doucette, Tim Hortons Restaurant Owner in Red Deer. "We are thrilled to support The Foundation for Red Deer Public Schools and their Reading College program. With funds raised we are helping students learn to read, which will ultimately help set them up for a lifetime of success. During Smile Cookie Week, we welcome all Red Deerians to buy a delicious freshly-baked Smile Cookie in support of a great cause, which helps benefit children in our community."
Help us promote the campaign by 'liking' Red Deer Public Schools on Facebook and 'following' us on Twitter, both under @rdpschools. You can also find us on Instagram @reddeerpublicschools.