"The Battery of Choice" – Does the Future of Energy lie in Lithium Tech?
At the crossroads of technological development and clean energy innovation, interest in the lithium battery continues to gain traction across the global market. Using the lightest metal on the periodic table, lithium batteries have massive potential in the fields of green technology and power generation and storage. With a large charging capacity and extended lifetime, lithium batteries have been increasingly regarded as a game-changing technology for a number of industries.
The University of Washington Clean Energy Institute identified Li-ion batteries as the "market leader in portable electronic devices". The CEI also highlighted the importance of Li-ion tech in the clean energy conversation, as "much of the promise of Li-ion technology comes from their potential applications in battery-powered cars."
E3 Metals Corp, an innovative energy company founded in 1998, believes lithium is the future. "When you have a mobile application, a phone, a car, a power tool," says Chris Doornbos, President & CEO of E3 Metals Corp, "lithium is it. It's light, its high energy density. It is the battery of choice."
E3 Metals operates a major reservoir located in Leduc, referring to the province's favourable permit processes and industry-friendly regulations as the "Alberta Advantage". The company's ultimate goal is to produce "battery-grade lithium hydroxide that can be used directly within lithium-ion batteries."
Using their own lithium extraction technology, E3 Metals is able to extract lithium from brine in the Leduc reservoir with a high level of accuracy, producing a lithium-rich solution virtually free of impurities. The company is currently pursuing the commercialization of this tech, which would allow for even greater expansion into this Alberta rich resource.
The Alberta Advantage also refers to the opportunity E3 Metals Corp has to repurpose existing oil and gas infrastructure for use in the extraction and production of battery-grade lithium hydroxide. According to Doornbos, Alberta is in the position to diversify and fill existing gaps in the economy by transitioning to lithium production alongside oil and gas, while utilizing the existing workforce. "Alberta can produce both, and we will produce both for a long time," he says, "and that means that we'll have a stronger, healthier economy, without having to retool the entire workforce."
E3 Metals believes 2020 will be a year of lithium stories, characterized by the further expansion and development of Alberta's lithium resources. Doornbos looks forward to the continued growth of E3 Metals Corp and working with other industry leaders who believe that lithium-ion batteries have an important role to play in our future.
For more information on E3 Metals Corp and lithium extraction and production in Alberta, visit https://www.e3metalscorp.com.
For more stories, visit Todayville Calgary
Vancouver gas prices pass $2.39, breaking North American record: analyst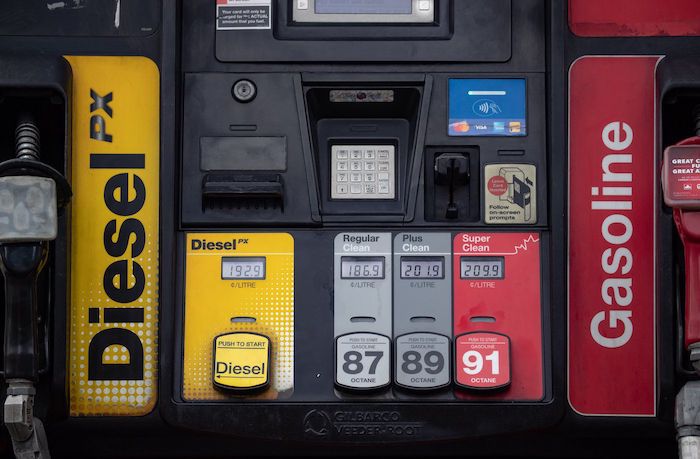 Vancouver – Gas prices in Vancouver hit a new high of more than $2.39 a litre at some stations Thursday, blowing past the previous peak set this summer.
One gas analyst said that's a new all-time record for North America, and expects prices to continue to rise this week.
Dan McTeague, president of Canadians for Affordable Energy, said prices passed the previous record of nearly $2.37 a litre, set in Vancouver in June, due to the temporary shutdown of refineries in the U.S. Pacific Northwest and California.
McTeague said prices will likely rise again then drop fairly quickly once the supply issues are resolved.
"I don't see the all-clear light at the end of the tunnel just yet. It's going to happen and when it does it will be a dramatic drop, probably about 20 cents a litre, not in one fell swoop but very close to that over two or three days," he said.
Gas prices jumped overnight across Canada by almost 20 cents in some places.
McTeague said no one could have predicted gas prices increasing at the speed they have over the past several days.
"The bottom line is that there's not enough supply out there and however we got here, we're going to have to spend a bit more time trying to figure this out because this is the kind of things that bring economies to a standstill," he said.
According to the CAA's price tracker, gas is up nationally by just over three cents on average at $1.58 per litre, with some provinces seeing higher jumps than others.
The CAA says the average gas price across Vancouver was $2.32 on Thursday.
This report by The Canadian Press was first published Sept. 29, 2022.
Homes still unaffordable for average households despite fall in prices: reports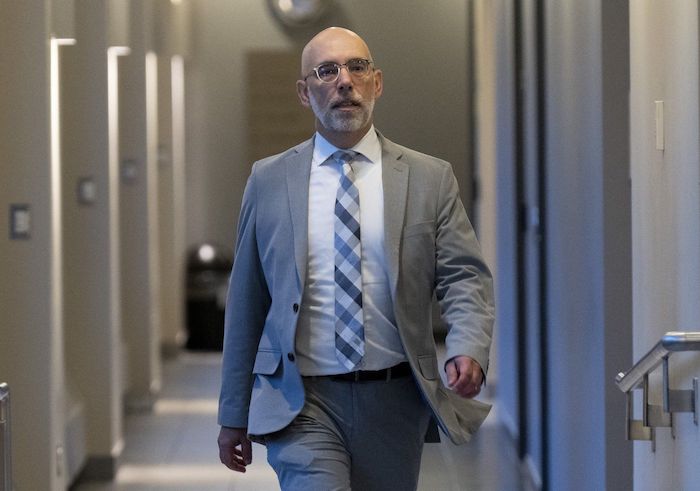 By Nojoud Al Mallees in Ottawa
Buying a home has become more unaffordable for Canadians even as housing prices fall, according to new reports from the parliamentary budget officer and RBC.
The PBO's house price assessment, published on Thursday, says the cost of the average house is 67 per cent higher than what the average household can afford — and RBC's own report says the median household would need to spend 60 per cent of its income on ownership costs.
That's despite a seven per cent decline in housing prices from February to August this year.
According to the budget officer, the average national home price in February was more than 50 per cent higher than it was two years before.
The national average price of a home reached a peak of $839,600 in February 2022, up 52 per cent from $551,100 in February 2020.
Since then, prices have declined by seven per cent, down to $777,200 in August.
But with interest rates on the rise, buying a home remains highly unaffordable for the average household, the assessment says.
Using a methodology developed by the International Monetary Fund that examines household borrowing capacity and the ability to purchase a home in select Canadian cities, the PBO says a house considered affordable for an average household in August would cost $464,952.
The national average home price was 67 per cent higher.
The gap has gotten larger since December 2021, when the national average house price was about 45 per cent more expensive than what an average household could afford, according to the budget officer.
The RBC report, also published Thursday, says buying a home has never been this unaffordable, per its own affordability measures.
RBC says the median Canadian household would need to spend 60 per cent of its income to cover ownership costs. For those who live in Toronto and Vancouver, the figure balloons to 83 per cent and 90 per cent, respectively.
Both RBC and budget officer Yves Giroux attribute the worsening of the situation to higher mortgage costs, as the Bank of Canada aggressively raises interest rates to cool high inflation.
Since March, the central bank has hiked its key interest rate by three percentage points. Its key rate currently sits at 3.25 per cent and another interest rate hike is expected in October.
The rate hikes are feeding into higher borrowing costs for those seeking a mortgage and, in turn, a slowdown in the housing market.
"The Bank of Canada's rate hiking campaign since March has added hundreds of dollars to mortgage payments that come with a home purchase," the RBC report says.
RBC expects affordability issues to peak by the end of the year. As house prices continue to fall and interest rates eventually stabilize, the bank expects affordability to improve.
"The good news is the widespread market downturn is setting the stage for some affordability improvement down the road," the report says.
Based on scenarios the PBO constructed to gauge where housing prices are headed, prices could decline by 12 to 23 per cent by the end of the year from the peak reached in the winter.
This report by The Canadian Press was first published Sept. 29, 2022.