Community & Sustainability with Alberta Original Alley Kat Brewing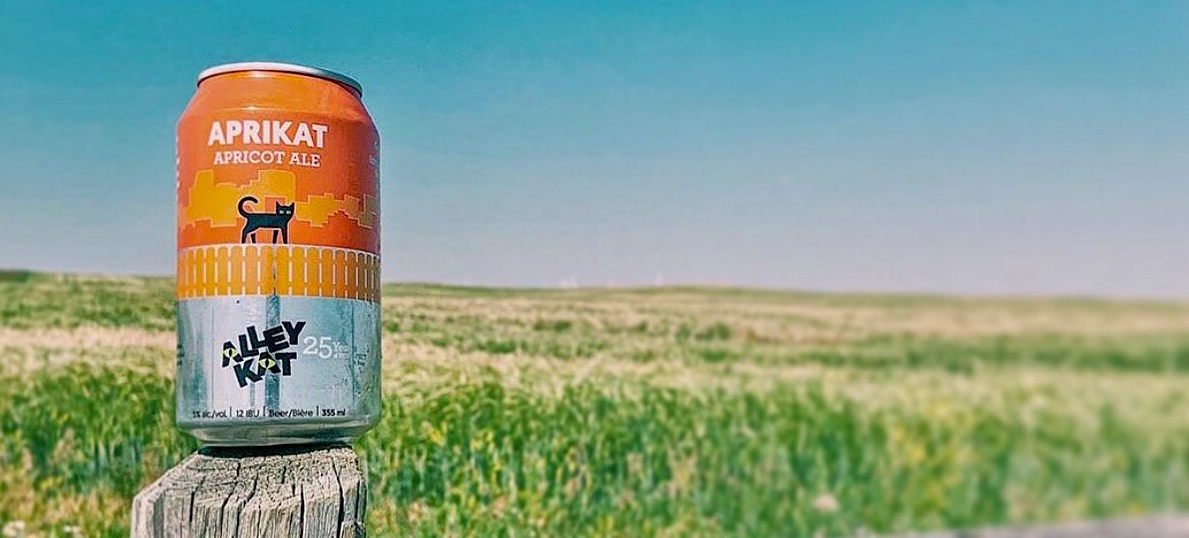 Alberta is home to more than 100 unique craft breweries, the majority of which are located in the city of Calgary and the provincial capital, Edmonton. The number of breweries has grown exponentially since 2013, when Alberta experienced a craft beer boom following legislative changes by Alberta Gaming, Liquor and Cannabis (AGLC) that made owning and operating a microbrewery far more accessible.
Founded in 1995, well before the boom, Alley Kat Brewing is an Alberta original. Having celebrated its 25th birthday in 2020, Alley Kat is the oldest microbrewery in Edmonton and the 4th oldest in all of Alberta.
Located on 60th Ave in NW Edmonton, this brewery was originally launched by local Edmontonians Neil and Lavonne Herbst. In February 2020 the brewery was purchased by Cam French and Zane Christensen, two childhood friends from St. Albert, Alberta.
Accountants by trade, Cam and Zane had been looking for opportunities to transition into the craft brew industry, and found Alley Kat to be a good fit. According to original founder Neil Herbst, who has remained involved with the day-to-day at Alley Kat, keeping the brewery local
was a key part of the decision. "At a time when we are seeing some craft breweries being absorbed by large multinationals, keeping Alley Kat in independent hands was extremely important to us," said Neil in 2020. "This sale ensures Alley Kay continues to remain locally owned and operated" (Alley Kat Blog, February 2020).
Since taking over the brewery, Cam and Zane have continued to focus on the foundations laid by the Herbst's, including furthering sustainable, environmentally friendly practices wherever possible and keeping close ties with the community. In an effort to minimize their footprint as much as possible, Alley Kat looks for ways to recycle, repurpose and reduce waste throughout all stages of brewing and distribution. "From a social consciousness perspective, we know how important it is to do our part," says Cam, "Alley Kat will always look out for the good of our customers and our environment."
Alley Kat's environmental practices include repurposing their spent grain, the product leftover once flavor and sugar has been extracted from their mash, by donating it to Edmonton's Four Whistle Farm to be used as livestock feed. The brewery is also powered by Bullfrog Energy, which allows them to offset their electricity use with green energy, reducing their overall carbon footprint. Furthermore, everything that can be recycled is recycled throughout the process, and the owners continue to stress the importance of recycling the iconic Alley Kat can once it is empty.
Alley Kat Brewery has and continues to be a dedicated member of the community in Edmonton and across Alberta. Most recently, the brewery announced a partnership with the Alberta Junior Hockey League (AJHL) in support of local teams, including the Sherwood Park Crusaders, Olds Grizzlys, Whitecourt Wolverines, Drayton Valley Thunder and the Bonnyville Pontiacs. $1 from each 6-pack of Alley Kat Blonde Ale will go towards helping cover travel, meal and equipment expenses for the young athletes.
"I played hockey for Drayton Valley growing up," says Cam, "so this is a great way to give back and help these players have the same experiences I did."
After an exciting – if not somewhat trying – first year at Alley Kat Brewing, Cam and Zane are excited for the remainder of 2021. Fans of Alley Kat and Canmore's Grizzly Paw Brewing can look forward to a collaboration beer, coming soon in honor of 25 years for both breweries.
A new Alley Kat "Summer Fling" mixed pack, featuring 3 new beers will be coming out soon as well, just in time for patio season, and their annual summer seasonal beer will be released on April 1st!

For more information on Alley Kat Brewing, visit https://www.alleykatbeer.com
For more stories, visit Todayville Calgary.
Edmonton council to ask province to support new centre to fight downtown crime
By Fakiha Baig in Edmonton
City council has voted unanimously to ask the government of Alberta to support the creation of a hub in Edmonton's Chinatown where social workers, firefighters and peace officers could work together to reduce crime.
City administration submitted a report to council Monday that describes the proposed Healthy Streets Operations Centre.
David Jones, who is with the city and presented the report, told councillors it would not be a traditional police station.
"The people who will see the benefits of this include Chinatown residents and businesses, but also people who are on the streets who are vulnerable and being preyed on by some of the criminal element," Jones said.
The creation of the centre is one of several actions the city has promised to address a spike in violent crime downtown, in nearby Chinatown and on the transit system.
Edmonton police officers have already increased their presence in problem areas.
In May, Justice Minister Tyler Shandro used his ministerial power to demand a report from the city on what is being done to get crime under control.
Mayor Amarjeet Sohi said during Monday's council meeting that the city has delivered with its plan for the centre and now it is time for the province to step up.
"Edmonton gets the lowest per-capita funding to support ending homelessness compared to seven other cities (in Alberta). I think it's really important that we ask the people whose inaction has caused harm to the community to be stepping up," Sohi said.
"Most of the violence in Chinatown is related to houselessness … and addictions causing a lot of harm to the community and to individuals. We're asking city taxpayers to pick up the pieces or pay for the consequences of lack of investment in health and lack of investment in housing."
Sohi added he gets the sense the province wants to help.
The provincial government did not immediately respond to a request for comment.
The report says the centre will operate seven days a week, 21 hours a day, and could cost up to $18.1 million over the next four years.
The city and Edmonton Police Service could partially support the centre and Jones said there have also been offers from different businesses in Chinatown to provide a building for the hub at no cost.
But council voted in favour of asking the provincial government to determine how it can provide mental health, housing and shelter support.
Sohi said he plans to engage with the province and will report back to council on Aug. 15.
Jones said to get the centre up and running by next summer, the city aims to hire four peace officer sergeants, 16 community peace officers, two community safety liaisons and three firefighters or fire prevention officers.
The report said community members asked for increased security in problem areas and that building a centre in "hot spots" can effectively reduce crime. Research cited in the report has also shown it wont displace violence to other areas.
"Studies have consistently found no noticeable displacement and, in some cases, a diffusion effect, meaning that hot-spot policing reduces crime in the areas adjacent to the hot spots as well."
Dr. Temitope Oriola, a criminology professor at the University of Alberta, said the hub model has been around for at least a decade in Canada and the centre is a good start.
"The real test is to ensure it is not too heavily tilted toward and reliant on policing," he said in a email.
"The approach needs to have law enforcement as one of several critical components with people, community revitalization and customized social service at the epicentre."
Oriola added the centre would be most effective in reducing crime if it also goes hand-in-hand with other initiatives in the city that address addictions issues and homelessness.
"Employment created should also focus on those most directly connected to Chinatown," he said.
This report by The Canadian Press was first published on July 4, 2022.
—
This story was produced with the financial assistance of the Meta and Canadian Press News Fellowship.
Alberta expands its support for Ukrainians fleeing war and settling in the province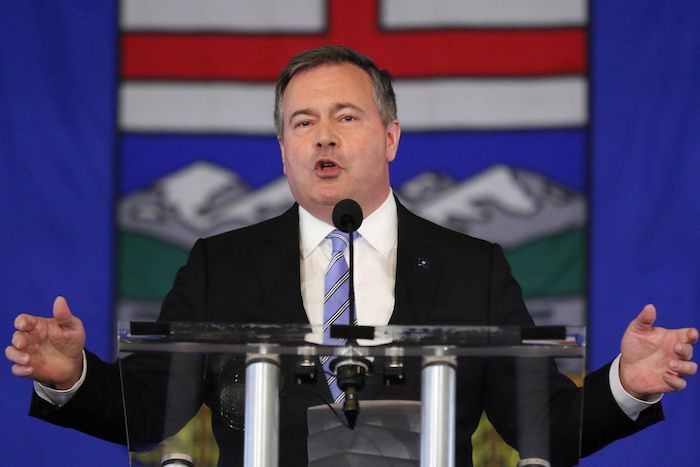 Edmonton – The Alberta government is expanding its support for Ukrainians coming to the province from the war-ravaged country.
Premier Jason Kenney said there's a special, deep connection between Alberta and Ukraine, with more than 369,000 Albertans who have Ukrainian roots.
"That is why we are proud to have opened our doors of refuge to Ukrainians fleeing the violence of that conflict," he said Monday at a news conference at the Ukrainian Cultural Heritage Village just east of Edmonton.
Kenney said more than 3,800 Ukrainians — many of whom are women and children because men are required to stay behind to help defend their nation — have already arrived in Alberta and thousands more are expected as the conflict continues into its fourth month.
"Starting July 25, Ukrainian evacuees arriving in Alberta will be eligible for new forms of aid," he said.
Those additional measures, he said, include temporary financial assistance for basic living expenses — such as food, clothing and rent — for up to six months. Anyone with children under the age of 12 would also be able to apply for child-care support for six months, said Kenney.
"This expanded support will be key for people whose lives have been thrown into chaos by the invasion," he said. "We can't take away their fears for those who have been left behind, but we can at least dispel the uncertainties that come with trying to start over and make ends meet in a new country."
Orysia Boychuk, president of the Alberta chapter of the Canadian Ukrainian Congress, said the income support and child-care subsidy are appreciated.
"We are confident this will definitely help support and contribute to the Ukrainian nationals' successful integration in Canadian society," she said at the news conference.
"We also thank the Alberta government for its unwavering support for the past four months as Russia continues to wage war on Ukraine."
Kenney said the additional supports are expected to cost between $15 million and $38 million, depending on how many Ukrainians arrive in the coming months.
The province has already provided money for settlement and language services, humanitarian aid and defensive equipment.
This report by The Canadian Press was first published July 4, 2022.
— By Colette Derworiz in Calgary