Getting the Next Generation of Alberta Youth Excited about Renewable Energy with Eavor Technologies Inc.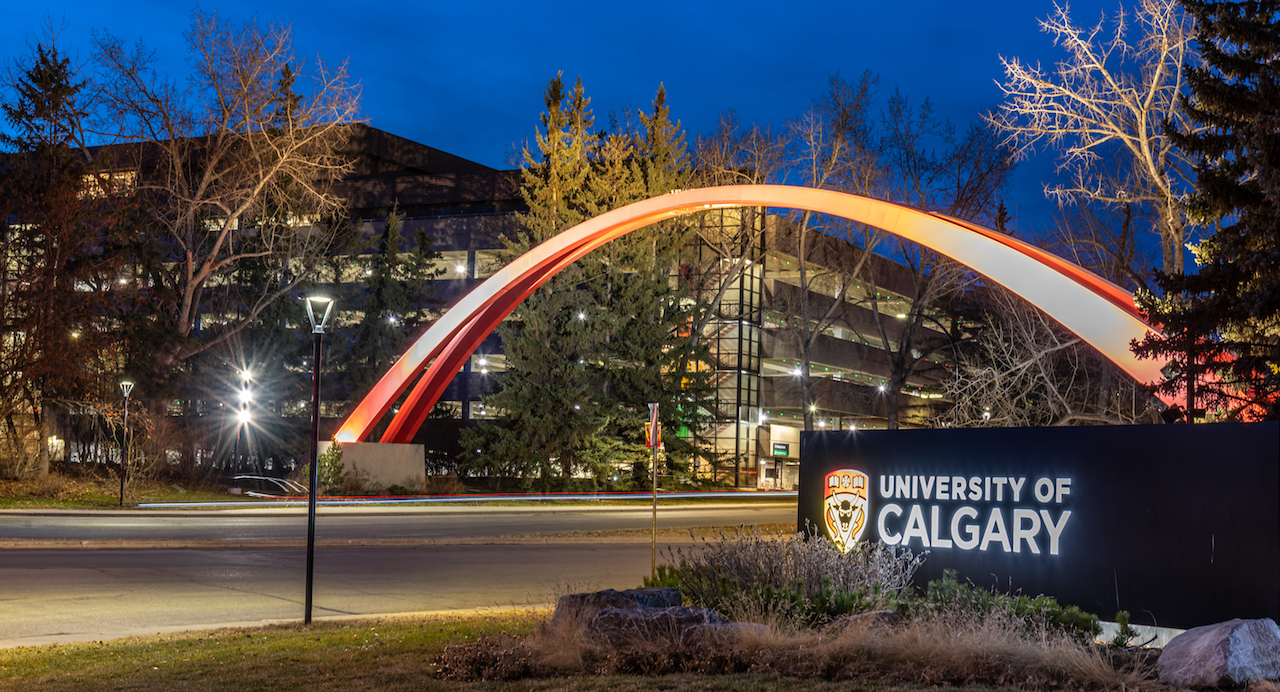 In February 2021, oil giants bp and Chevron, along with a number of other notable groups announced their decision to back Calgary-based geothermal company Eavor Technologies Inc. through a $40 million funding round. Since then, discussions regarding the pivot away from oil and gas into renewables have captured national interest. Is this a sign the shift is officially underway?
Eavor Technologies is a local geothermal tech company making international waves in the global renewable energy arena. By revolutionizing the approach to geothermal energy, Eavor's technology has eradicated several of the costly, inefficient measures associated with traditional geothermal. Without experiencing the limitations of traditional geothermal, nor being subject to intermittency issues associated with wind and solar, Eavor's solution is one the world sorely needs.
Alberta Minister of Jobs, Economy and Innovation Doug Schweitzer recently commended Eavor in an address discussing ongoing economic diversification in Alberta, noting private sector investment in provincial geothermal wells. "Eavor Technologies of Calgary has raised significant money for this, and plans to produce enough geothermal power to heat thousands of homes over the next decade," said Schweitzer.
In light of recent developments in the oil and gas industry, Eavor's ongoing mission to harness the Earth's geothermal potential to provide reliable, scalable, baseload power for millions of homes in the coming years has taken on a new key component.
Following the announcement, Eavor has taken several steps to further invest in academia in Alberta through the launch of an ongoing educational campaign aimed at engaging Alberta youth in the future of renewable energy in the province and across the nation. As a local, cutting edge technology company on a mission to positively change the world, Eavor recognizes the importance of encouraging the bright members of the young generation to ask questions and actively participate in the ongoing changes occurring in the energy industry.
"Eavor has developed a unique renewable energy solution by applying established or proven technologies in an innovative and creative way," says Bailey Schwarz, Lead Engineer for Eavor. "Educating and engaging the next generation will encourage creative thinking and problem solving in the energy sector that will keep building on these innovations in every sector."
Earlier this month, Eavor Technologies Inc. announced a multi-year research and development partnership with the University of Calgary Department of Chemical and Petroleum Engineering and the National Science and Engineering Research Council (NSERC) valued at almost $1 million.
This partnership will focus on building on existing Alberta drilling technology to effectively further applications for geothermal exploration and development, while educating the public and creating new jobs for Albertans.
Engaging young adults at the university level is a key part of Eavor's investment in geothermal education and development in Alberta, however, it doesn't end there.
On March 10, 2021, team members from Calgary tech company Eavor Technologies Inc. visited Bearspaw Christian School in northwest Calgary to present their cutting-edge closed loop geothermal technology to the 10th grade science classes.
The presentation was led by Eavor's Lead Engineer Bailey Schwarz, Senior Business Development Leader Neil Ethier and Chief Business Development Officer, Paul Cairns.
The team introduced Eavor's mission, discussed the differing forms of renewable energy and explained the Eavor-Loop in relation to traditional geothermal. Bailey Schwarz then covered thermodynamics before introducing Eavor-Lite, Eavor's successful, third party validated demonstration project located in Rocky Mountain House, Alberta.
"The presentations went really well," says Schwarz, "I was really impressed with the interest the students showed and the challenging questions they asked our team."
The presentation to Bearspaw Christian School is part of Eavor's ongoing educational outreach campaign designed to get the younger generation excited about ongoing developments in the field of renewable energy. As future scientists, engineers, and entrepreneurs, the bright students in Mr. Dallas Peterson's 10th grade science class were captivated by Eavor's presentation. They kept the team on their toes by asking endless questions to better understand the Eavor-Loop technology. "We were all really impressed by all the questions," says Paul Cairns, CBDO of Eavor, "we really want to encourage these young kids to think differently."
Cairns closed the presentation by introducing a two-part Eavor Challenge. Part one is an opportunity for students to further explore Eavor's global geothermal energy potential by determining the best possible location for a future Eavor-Loop. They were given a curated list of potential locations, which need to be ranked according to feasibility based on geological, economical, and socio-political factors – this list includes Mars.
Eavor has partnered with Bearspaw Christian School to continue the challenge into the next school year, when a science research option being offered by Mr. Peterson will give students the chance to explore Eavor in extreme depth.
"I hope they come away from this experience excited for the future, and feeling that they will have an important part to play," says Mr. Peterson, Bearspaw Secondary Science teacher, "I believe we need to foster the conversation with our youth surrounding the question, 'in what ways could we envision energy alternatives?' It's so important to instill a hope for the future."
To encourage creativity alongside education, Eavor will be awarding an Oculus Quest Virtual Reality Headset, pre-loaded with the Eavor-Lite Virtual Tour, to one student from each semester who exceeds the challenge.
Eavor prides itself on being at the forefront of renewable energy development in Alberta, and investment and education for Alberta's youth and young adults is a crucial step in ensuring a successful, prosperous future for the province. Students in grade school, high school, university and graduate school all have an important part to play in furthering provincial and national goals surrounding the pivot towards renewable energy.
"Investing in our youth is investing in our future," says Paul Cairns, Chief Business Development Officer for Eavor Technologies. Eavor is proud to play a part in getting the next generation of Alberta youth excited and engaged in renewable technology, and geothermal energy development.

University of Calgary Positions
The University of Calgary is hiring several positions for its multi-year R&D project with Eavor Technologies.
Research Associate in Drilling Operations, Drilling Performance Optimization, Data Analytics, Drilling Modelling and Control.

M.Sc. in engineering required, industry experience and/or Ph.D. preferred.

Postdoctoral Fellow in Drilling Mechanics, Bit-Rock interaction Modelling and Non-Linear System Dynamics and Control.

A recent Ph.D. in engineering required.
Three Ph.D. Research Assistantships in:
1) Hydraulic percussion hammer modelling
2) Physics-informed data-driven model development
3) Estimation techniques for digital twinning
To apply, please send your CV, Cover Letter, and a Writing Sample to Roman Shor at [email protected]ucalgary.ca
Eavor's virtual tour and link to the Oculus Quest App can be experienced here: https://eavor.com/eavor-lite-virtual-tour
For more stories, visit Todayville Calgary.
Popular roller-coaster at West Edmonton Mall amusement park to be removed
Canada's largest shopping centre says a popular roller-coaster at its amusement park is being removed after nearly 40 years in operation.
West Edmonton Mall's vice-president of parks and attractions says in a statement that while the Mindbender will be missed, the mall is excited to announce it is working on new plans for the site.
The Mindbender was known as the world's tallest and longest indoor, triple-loop roller-coaster.
In 1986, three people were killed on the roller-coaster, which forced the mall to shut it down for a year for safety modifications.
Galaxyland initially opened in 1983, but was known as Fantasyland until 1995.
The indoor amusement park partnered with Hasbro in 2022 and features attractions licensed from the franchise.
This report by The Canadian Press was first published Jan. 30, 2023.
Qatar, Norway and 'The Trouble with Canada'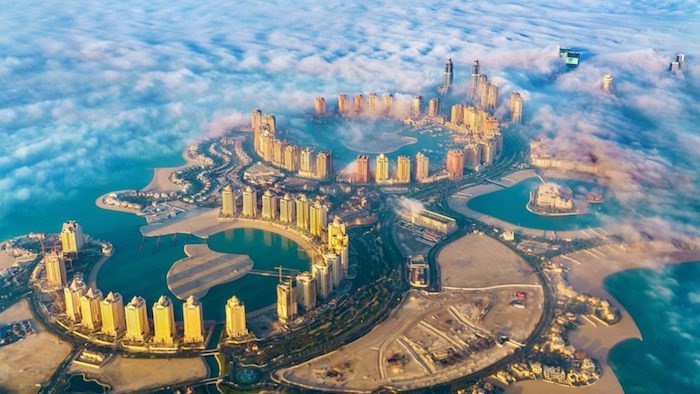 From the Canadian Energy Centre Ltd.
By David Yager
Resource developers in Canada face unique geographical, jurisdictional, regulatory and political obstacles
That Germany has given up on Canada to supply liquefied natural gas (LNG) and instead signed a massive multi-year LNG purchase agreement with Qatar has left many angry and disappointed.
Investment manager and perennial oil bull Eric Nuttall recently visited Qatar and Saudi Arabia and wrote an opinion piece for the Financial Post titled, "Canada could be as green and wealthy as Qatar and Saudi Arabia if government wakes up – Instead of vilifying the oil and gas sectors, Canada should champion them."
Nuttall described how Saudi Arabia and Qatar are investing their enormous energy wealth to make life better for their citizens. This includes decarbonizing future domestic energy supplies and making large investments in infrastructure.
Nuttall concludes, "Why is it that Qatar, a country that embraced its LNG industry, has nearly three times the number of doctors per capita than Canada? We can do it all: increase our oil and natural gas production, at the highest environmental standards anywhere in the world, thereby allowing us to help meet the world's needs while benefiting from its revenue and allowing for critical incremental investments in our national infrastructure…This could have been us."
The country most often mentioned that Albertans should emulate is Norway.
Alberta's Heritage Savings and Trust Fund has been stuck below $20 billion since it was created by Premier Peter Lougheed in 1976.
Norway's Sovereign Wealth Fund, which started 20 years later in 1996, now sits at US$1.2 trillion.
How many times have you been told that if Alberta's politicians weren't so incompetent, our province would have a much larger nest egg after 47 years?
After all, Canada and Alberta have gobs of natural gas and oil, just like Qatar and Norway.
Regrettably, that's all we have in common.
That Qatar and Norway's massive hydrocarbon assets are offshore is a massive advantage that producers in the Western Canada Sedimentary Basin will never enjoy. All pipelines are submerged. There are no surface access problems on private property, no municipal property taxes or surface rights payments, and there are no issues with First Nations regarding land claims, treaty rights and constitutional guarantees.
Being on tidewater is a huge advantage when it comes to market access, greatly reducing operating and transportation costs.
But it's more complicated than that, and has been for a long time. In 1990, Olympic athlete and businessman William G. Gairdner wrote a book titled, "The Trouble with Canada – A Citizen Speaks Out." It takes Gairdner 450 pages to explain how one of the most unique places in the world in terms of resource wealth and personal and economic opportunity was fading fast.
That was 33 years ago. Nothing has improved.
As I wrote in my own book about the early days of settlement and development, citizens expected little from their governments and got less.
Today politics increasingly involves which party will give the most voters the most money.
The book's inside front cover reads how Gairdner was concerned that Canada was already "caught between two irreconcilable styles of government, a 'top down' collectivism and a 'bottoms-up individualism;' he shows how Canadian society has been corrupted by a dangerous love affair with the former."
Everything from the constitution to official bilingualism to public health care were identified as the symptoms of a country heading in the wrong direction.
But Canadian "civil society" often regards these as accomplishments.
The constitution enshrines a federal structure that ignores representation by population in the Senate thus leaving the underpopulated regions vulnerable to the political desires of central Canada. This prohibited Alberta's closest access to tidewater for oil through Bill C48.
Official bilingualism and French cultural protection has morphed into Quebec intentionally blocking Atlantic tidewater access for western Canadian oil and gas.
In the same country!
Another election will soon be fought in Alberta over sustaining a mediocre public health care system that continues to slide in international rankings of cost and accessibility.
What's remarkable about comparing Canada to Norway or Qatar for missed hydrocarbon export opportunities is how many are convinced that the Canadian way of doing things is equal, if not superior, to that of other countries.
But neither Norway or Qatar have the geographical, jurisdictional, regulatory and political obstacles that impair resource development in Canada.
Norway has over 1,000 years of history shared by a relatively homogenous population with similar views on many issues. Norway has a clear sense of its national identity.
As a country, Canada has only 156 years in its current form and is comprised of Indigenous people and newcomers from all over the world who are still getting to know each other.
In the endless pursuit of politeness, today's Canada recognizes multiple nations within its borders.
Norway and Qatar only have one.
While relatively new as a country, Qatar is ruled by a "semi-constitutional" monarchy where the major decisions about economic development are made by a handful of people.
Canada has three layers of elected governments – federal, provincial and municipal – that have turned jurisdictional disputes, excessive regulation, and transferring more of everything to the public sector into an industry.
Regrettably, saying that Canada should be more like Norway or Qatar without understanding why it can't be deflects attention away from our challenges and solutions.
David Yager is an oilfield service executive, oil and gas writer, and energy policy analyst. He is author of  From Miracle to Menace – Alberta, A Carbon Story.