Open Letter to MPs, MLAs and Canadians
August 14, 2021
FOR IMMEDIATE RELEASE
Red Deer – Mountain View, AB
Common cold, influenza, SARS-CoV-1, MERS, SARS-CoV-2, Ebola, Hantavirus, HIV/AIDS, Hepatitis A/B, Measles, Rabies, Shigellosis, Tuberculosis, West Nile Virus, Zika.
Some of these communicable diseases are benign, some are deadly. Some have available treatments, others do not. Some have available vaccines, others do not.
Despite the differences in severity and the available medical treatments, none of these diseases have resulted in the issuance of vaccine passports to the general population.
No, an immunization card is not the same as a vaccine passport. Have you ever carried your immunization card with you to travel? To maintain your employment? To go to the gym, a restaurant, the theatre or any other "non-essential" business as decreed by the government?
Yesterday's decision by the Trudeau government to mandate all federally regulated workers (and those wishing to travel inter-provincially via rail, cruise ship or plane) to take the SARS-CoV-2 vaccine by October 2021, is an unprecedented attack on individual freedoms and bodily autonomy.
A choice between taking an experimental medical treatment and losing your job is not a choice. If the government can mandate you to inject something into your body against your will, what else are they capable of mandating in the future?
It's simple. In a free country, the government has no authority to mandate what you put into your body.
We are not vaccinated and non-vaccinated. We are Canadians. Regardless of your decision to take the vaccine or not, I urge you to stand and fight against the two-tiered medical apartheid system implemented by Justin Trudeau.
Sincerely,
Jared Pilon
Libertarian Party Candidate for Red Deer – Mountain View, AB
From Cafe Owner to Political Activist at the heart of the Alberta Prosperity Project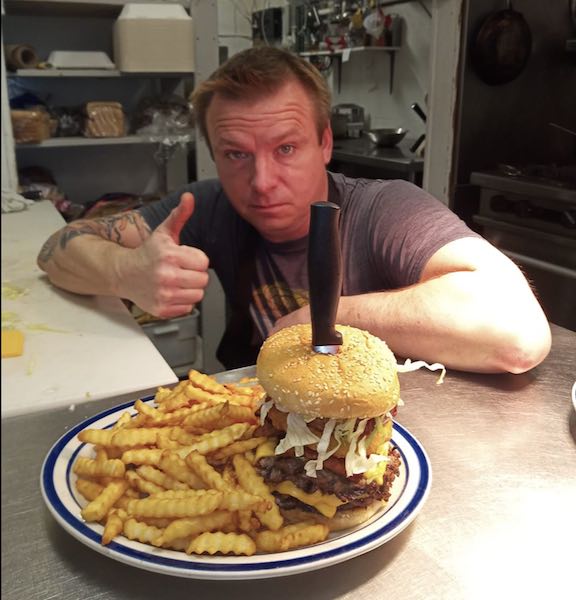 The COVID pandemic has turned Central Alberta Cafe Owner Chris Scott into nothing short of a lightning rod.
Many business owners grumbled and suffered through a couple years of mayhem due to wave after wave of COVID and the various restrictions affecting day to day operations. Where most business owners zigged, Scott, as they say… zagged.
Chances are you know something about his story as he's been in the news and seemingly on a never ending speaking tour ever since this all started.
You likely won't be surprised to know Chis Scott is still operating his cafe, still facing court charges, and heavily involved in trying to influence Alberta politicians.
No matter what side of this discussion you fall on, no matter what you think of the business owners, doctors, and religious leaders who stood in defiance of covid restrictions, this conversation will help you understand where those who have emerged as leaders of those who stood up to the health restrictions are putting their attention in the summer of 2022.
If you're interesting in learning more about the Alberta Prosperity Project.
If you're interested in WS Full Steam Ahead
CDC Quietly Ends Differentiation on Covid Vaccination Status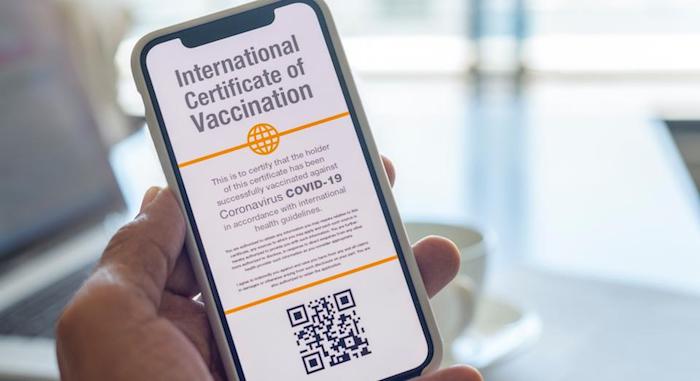 Thursday, the US Centers for Disease Control and Prevention (CDC) quietly ended its policy of differentiating within COVID-19 prevention guidance between those who have received Covid vaccines and those who have not.
CDC's COVID-19 prevention recommendations no longer differentiate based on a person's vaccination status because breakthrough infections occur, though they are generally mild, and persons who have had COVID-19 but are not vaccinated have some degree of protection against severe illness from their previous infection.
As explained by the CDC's Greta Massetti, lead author of the new guidance:
Both prior infection and vaccination confer some protection against severe illness, and so it really makes the most sense to not differentiate with our guidance or our recommendations based on vaccination status at this time.
Someone might want to tell the millions of workers who lost their jobs, the millions of students who received injections out of anticipation for school mandates, and the millions of law-abiding citizens who have been, and often continue to be, excluded from everyday life activities and basic medical care due to their unwillingness to show proof that they received an mRNA shot they neither wanted nor needed, a differentiation that the CDC now admits does not make sense. All cool, I'm sure.