Sharing the story of a century ago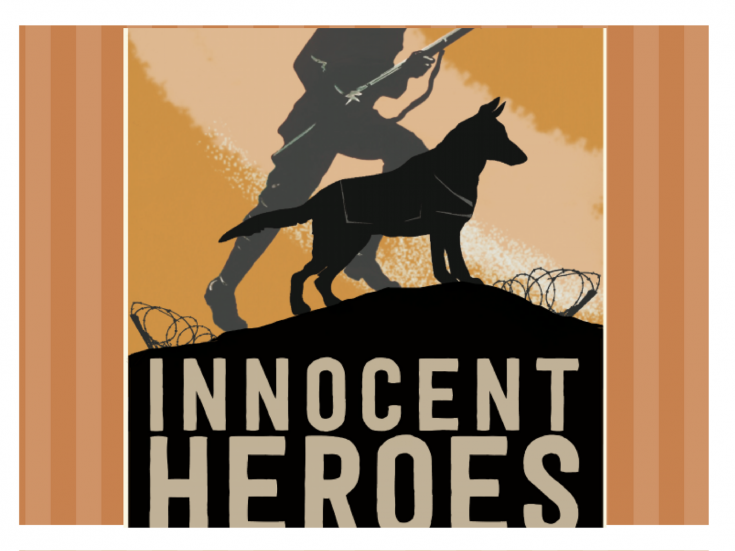 A local author will share a unique perspective on the Battle of Vimy Ridge at the Red Deer Museum and Art Gallery, Sunday. Sigmund Brouwer's recently released book, Innocent Heroes, is a fictionalized account of the role animals played in the pivotal battle that many say helped establish our country's national identity.
"As Canadians we tend to underplay our accomplishments; this was such an incredible victory against all odds that it's very appropriate for us to look back on it with pride," Brouwer wrote. The battle, synonymous with sacrifice and national pride, accounted for more than 10,000 Canadian casualties, including nearly 3,600 dead. It marked the first time when all four divisions of the Canadian Expeditionary Force participated in a battle together.
Brouwer focuses on the use of animals in Innocent Heroes, partly to soften the rigors of war for the book's youthful audience, and to provide context. "I decided that inspiring animal heroes would be appropriate for that audience. They can still learn about the war in the battle without a focus on the horrible things that happened," he adds.
The book focuses on three young Canadian soldiers and their experiences in the trenches at Vimy. Their bonds to the innocents, the animals they employed in helping their platoons take Vimy Ridge, are at the heart of Brouwer's story. Released earlier this year, Innocent Heroes is already starting to appear in Canadian classrooms, and benefits from a comprehensive study guide, developed by teachers.
Extensive research into the history of the iconic battle and the letters of soldiers involved, formed the foundation for the fictional accounts in the book. While the characters, both human and animal are fictional, the story is accurate and reflects the tone and atmosphere of the great war a century ago. It's not entirely coincidence that the author chose the timing and subject of Innocent Heroes. "While the aspect of amazing animal stories intrigue me, I would've written the story anyway, I was aware that 2017 would raise awareness of the battle," he shares.
Each of the stories within the book is followed by a non-fiction section that details the experiences of animals and Canadian soldiers in the conflict. Many readers will be amazed at the sheer number of animals that participated; technology has largely replaced animals in warfare, although there are still roles played by dogs in military conflicts around the planet.
"Most Canadian historians and military people point to this as the moment that defined our national identity. My sense is that we are often taught the facts and the information. I will happily argue that story is the best way for us to absorb important lessons and understandings," Brouwer tells us.
His multimedia session at MAG begins at 1:30 p.m. and is recommended for ages 8+.
To learn more about Innocent Heroes including an accompanying song and video, CLICK HERE.
Innocent Heroes is available at Chapters and online at amazon.ca
For details on the MAG event CLICK HERE.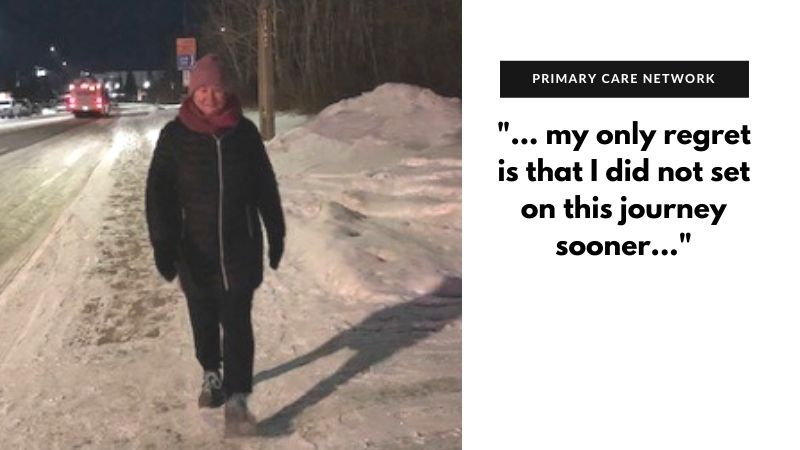 I was diagnosed with Type 2 Diabetes in October 2020. I worked with the RDPCN family nurse to adopted a completely new lifestyle. I decreased my caloric intake, started carb counting, and started walking daily. At first I would walk for 30 minutes a day and now I am up to one hour per day. At times the winter weather has challenged me but I have persevered. Evenings were always family time but I steal an hour for my walking. Fortunately, my family is supportive and at times my daughter or a friend join me and give me motivation.
I have begun to feel lighter and in better shape. I have lost 30 pounds and I have normal blood glucose and blood pressure now. I am still awaiting results of a liver fibroscan. It has taken me a lot of work and willpower to stay the course and I am not done yet. I really feel that I have dodged the bullet. For me a prospect of serious illness, heart attack, liver failure, losing a limb or my family losing me… was petrifying.
So if I were to give advice to anyone who recently got diagnosed with Type 2 diabetes, it would be this: first, make sure you understand what is going to happen if you don't do anything and then think about the consequences it will have on you and your family, those you love the most. For me that was the biggest motivation. And second advice, find your support system:  family, friends, medical professionals… anyone that will be able to be there for you, give you advice, challenge you and prop you and push you when needed.
I hope someone finds my story inspiring. After all, for years I had used every excuse in the book, not enough time, I cannot give up this or that… until the prospect of getting seriously ill became all too realistic. It is not easy to change one's ways, but it is more difficult to live with the consequences of the untreated diabetes, or even worse – to not live at all. My only regret is that I did not set on this journey sooner, before any damage was done.
To learn more about the RDPCN programs, visit www.reddeerpcn.com
Getting My Blood Glucose Back in the Normal Range Gave Me Tears of Joy
Strategies to Manage Persistent Pain, September 16th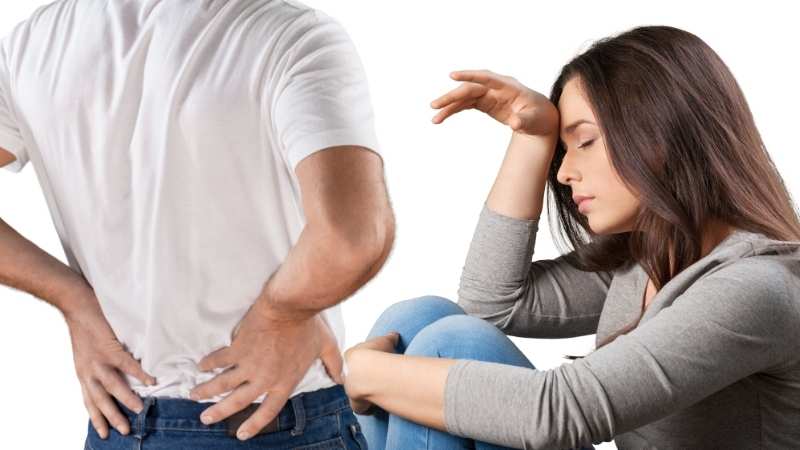 Strategies to Manage Persistent Pain Thursday, September 16, 2021 1:00-2:00 pm
Red Deer Public Library Facebook Live
Come learn more about persistent (chronic) pain from our team at Red Deer PCN. You will learn about different types of pain, medication to manage ongoing pain, the effects and benefits of opioids, and the importance of non-medication strategies to help manage your pain.
Presented by Red Deer PCN's Dr. Myburgh G.P, Jennifer Howe, Pharmacist & Jennifer Wallin, Psychologist.
Tune into Facebook Live at Red Deer Public Library Facebook page for this program.
This is one of a series of health-related programs co-sponsored by the Red Deer PCN and the Red Deer Library.
Watch for others in the series!
Read more stories from the Red Deer Primary Care Network.