Photo club focuses on Arctic images
If you've ever imagined grabbing your camera and heading off to photograph remote parts of the northern hemisphere, the Northwest Passage, Iceland or the remote Islands off of the shores of Scotland, the central Alberta photo club has a presentation you need to see.
Adventure Canada will share their experience photographing in Canada's north and its coastlines. The company hosts tours on smaller cruise ships bringing photographers to shore via zodiacs.
"The club brings in different speakers to please the variety of individual needs of its members," says Scotty Roxburgh, the club's president, adding, "and we like to stimulate each level of photographer to move outside of their individual comfort zone."
"Adventure Canada provides a variety of experts on their cruises to educate individuals about the remote areas they visit, professional photographers along with historians, marine biologists, culturalists, archaeologist, authors, artists," Roxburgh said. He thinks the cruise will interest more than just the club members, so tickets for the March 3 presentations at Golden Circle event will also be available to the public at the door or online at http://centralalbertaphotographicsociety.com .
Dr, Scott Forsyth, is an expert landscape photographer and he'll share how he creates images, demonstrate setting up and photographing in remote areas, discuss composition, available light and post processing to achieve great images. The session runs from 2 until 5 pm Saturday returning at 7 pm with David Newland sharing his experiences of travelling the Northwest Passage through his Story and Song, a musical and spoken-word performance of original songs, along with photographs, inspired by the sights and sounds of the Canadian Arctic.
Roxburgh's club, the Central Alberta Photographic Society, goes by its acronym nickname, CAPS, and is having a banner year, providing and organizing compelling presenters and interesting and rewarding outings. Membership includes beginners and experts and all levels in between, all enthusiastic about capturing images of great experiences. Think snowy owls. X-country ski championships. Beautiful Alberta landscapes. Ice bubbles at Lake Abraham.
As members get comfortable with their cameras, getting that great shot gets more compelling; the opportunities to take interesting photos keep expanding and they get together for some really enjoyable and instructive activity. Often outside, in fresh air.
Last month, more than a dozen members of the club covered the 2018 Haywood Noram/Peavy Mart Western Canadian Championships at Riverbend, taking thousands of images and providing organizers and athletes with a collection of more than 3,000 moments captured. Roxburgh says he's pleased with how well the membership gels socially this year with good attendance and lots of enthusiastic participation.
Details of the Adventure Canada and Northwest Passage in Story, Song and Photograph are available at http://centralalbertaphotographicsociety.com
Laura's story: I Feel So Much Better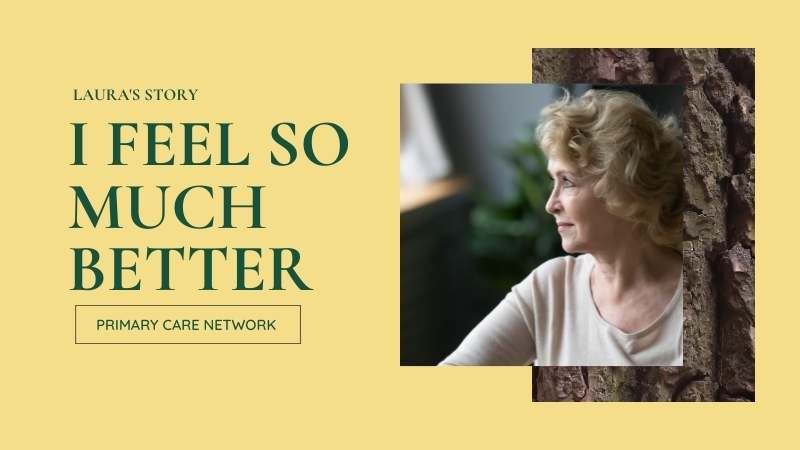 Health issues surfaced in the summer of 2020 for Laura. She had chest pain often and ended up in emergency a few times. She did have a small cardiac event in July. Her blood sugars were very high and all over the map during this time. Her blood pressure was also way too high.  She knew her weight was an issue to her health.  She had been diagnosed with Type 2 Diabetes a few years before this but had not tested her sugars for most of that time. All in all, this was a scary time for her.
Her doctor sent a referral to the Family Nurse in the clinic. He helped her to change her medication to less but more focused to her present condition. She found the nurse very positive, encouraging and available to meet her needs. Talking to the nurse regularly kept her accountable. She now enjoys smaller portions or healthier foods. Although it took some extra encouragement from the nurse, she now exercises on her treadmill regularly and is actually enjoying it. She no longer feels winded when she walks. She has lost 34 pounds; her blood pressure and blood sugars are both the normal range.  Laura says she used to feel like she could just drop but now actually feels energetic and less irritable. The other positive benefit of living healthier is that her self-esteem is way up! Laura still has weight to lose but feeling so much better is great motivation to continue this healthy journey.
To learn more about the RDPCN programs, visit www.reddeerpcn.com
Grant's story: Amazing Improvement with Hard Work & Support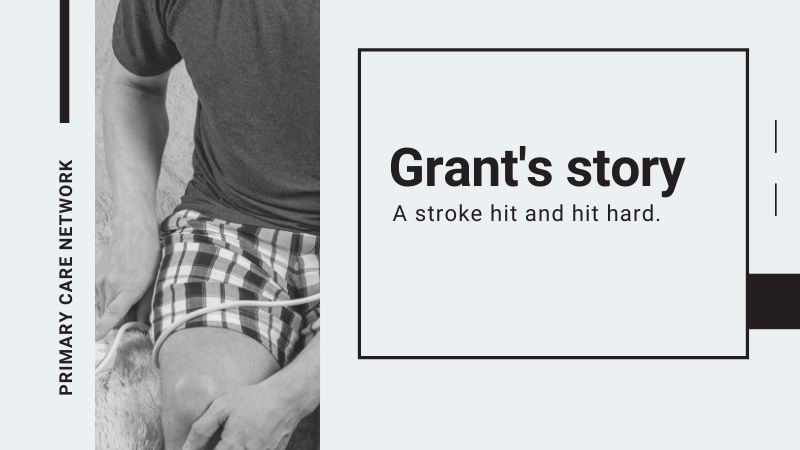 Grant was in his mid-fifties – maybe a bit overweight but with no other cardiovascular risk factors. However, a stroke hit and hit hard. His right side was very compromised, he had little use of his hands, he was unable to walk or lift his right arm. He was hospitalized in Red Deer for 4 months and then went to the Centennial Centre in Ponoka for rehab for 6 months. His doctor had told him that he would be bound to a wheelchair for the rest of his life and would never walk again or be able to recover from this stroke. This made Grant angry as he didn't want this prognosis.
Since that time, he has put a lot of work and effort into getting better. The physios and rehab team helped him make progress, but he kept asking them how he could get more training. They were able to refer him to Recreation Therapy at RDPCN. His therapist arranged to work with him at the Gary W Harris Canada Games Centre three times per week. He is doing a lot better now. He can walk with a cane and he can lift 30 pounds on the machines at the gym. He can now clap hands. He has gained strength and control, his gait has improved along with his endurance, and he has an increased range of motion and strength in his upper extremities. He can now do many more tasks of daily living such as carry groceries, cook and barbeque.
Grant states that his doctor can't believe his progress. Other people he knows have said very similar things. Working with the Rec Therapist has been very encouraging and supportive. The Rec Therapist has really helped me to stay motivated. Having a plan for myself also helps the attendants at the Gary Harris Centre to work with me to move forward. I have highly recommended this program to others I know who have had a stroke.
My work is not done but I am proud of the progress I have made and thankful for everything I can do for myself.
To learn more about the RDPCN programs, visit www.reddeerpcn.com