Photo club focuses on Arctic images
If you've ever imagined grabbing your camera and heading off to photograph remote parts of the northern hemisphere, the Northwest Passage, Iceland or the remote Islands off of the shores of Scotland, the central Alberta photo club has a presentation you need to see.
Adventure Canada will share their experience photographing in Canada's north and its coastlines. The company hosts tours on smaller cruise ships bringing photographers to shore via zodiacs.
"The club brings in different speakers to please the variety of individual needs of its members," says Scotty Roxburgh, the club's president, adding, "and we like to stimulate each level of photographer to move outside of their individual comfort zone."
"Adventure Canada provides a variety of experts on their cruises to educate individuals about the remote areas they visit, professional photographers along with historians, marine biologists, culturalists, archaeologist, authors, artists," Roxburgh said. He thinks the cruise will interest more than just the club members, so tickets for the March 3 presentations at Golden Circle event will also be available to the public at the door or online at http://centralalbertaphotographicsociety.com .
Dr, Scott Forsyth, is an expert landscape photographer and he'll share how he creates images, demonstrate setting up and photographing in remote areas, discuss composition, available light and post processing to achieve great images. The session runs from 2 until 5 pm Saturday returning at 7 pm with David Newland sharing his experiences of travelling the Northwest Passage through his Story and Song, a musical and spoken-word performance of original songs, along with photographs, inspired by the sights and sounds of the Canadian Arctic.
Roxburgh's club, the Central Alberta Photographic Society, goes by its acronym nickname, CAPS, and is having a banner year, providing and organizing compelling presenters and interesting and rewarding outings. Membership includes beginners and experts and all levels in between, all enthusiastic about capturing images of great experiences. Think snowy owls. X-country ski championships. Beautiful Alberta landscapes. Ice bubbles at Lake Abraham.
As members get comfortable with their cameras, getting that great shot gets more compelling; the opportunities to take interesting photos keep expanding and they get together for some really enjoyable and instructive activity. Often outside, in fresh air.
Last month, more than a dozen members of the club covered the 2018 Haywood Noram/Peavy Mart Western Canadian Championships at Riverbend, taking thousands of images and providing organizers and athletes with a collection of more than 3,000 moments captured. Roxburgh says he's pleased with how well the membership gels socially this year with good attendance and lots of enthusiastic participation.
Details of the Adventure Canada and Northwest Passage in Story, Song and Photograph are available at http://centralalbertaphotographicsociety.com
Run or Hike for more than your health at the Run/Hike for Hospice on June 5, 2022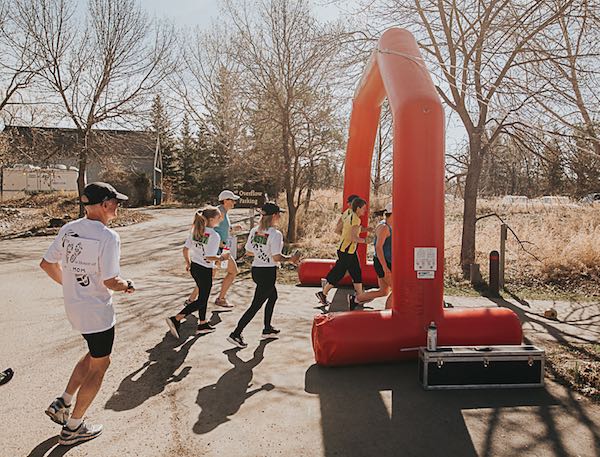 With less than one month to go, registration and planning for the 15th Annual Run/Hike for Hospice, presented by RSM Canada, is in fully swing! Choose to hike, walk, or stroll the 1km or 4km within the beautiful Kerry Wood Nature Centre Sanctuary or run 5km along the city's scenic riverside trails.
"Run/Hike for Hospice is an opportunity to celebrate the journey of life for a loved one or just get outside and spend time with family and friends. The event also raises funds in support of end of life care in Central Alberta," shared Jerri Taylor, Executive Director of the Red Deer Hospice. "It is a key fundraiser for us, our goal for Run/Hike for Hospice this year is to raise $35,000 in donations and pledges and we are happy to report we are half way there!"
Registration for teams and individuals is open at www.reddeerhospice.com and is just $25 per individual. At the event (and included with your registration) you can expect live music, a burger and plenty of other snacks as well as a t-shirt (while supplies last). Virtual options are available for those who just aren't ready to be back in a crowd.
IN-PERSON Participants can join us at the outdoor event which will take place at the Kerry Wood Nature Centre Sunday June 5th, 2022. Choose to Hike 1km or 4km within the beautiful Kerry Wood Nature Centre Sanctuary or Run 5km along the city's scenic riverside trails.
Registration 9:00am
Race Start 10:00am
VIRTUAL Participants are encouraged to complete a Run or Hike in their own time & pace at any destination of their choice while raising funds for Red Deer Hospice.
RACE PACKAGE PICK UP, PLEDGE DROP OFF
Stop by the RSM parking lot (546 Laura Avenue, Red Deer County) just down from the Gasoline Alley Farmer's Market to pick up your Run Hike for Hospice Race Package or drop off any offline pledges you've been collecting!
Friday June 3rd 4:00pm – 7:00pm
Saturday June 4th 10:00am -1:00pm
Register
Register online by purchasing your tickets. Registration fee is $25.
Free for kids ages 12 and under (registration is still required to get a shirt).
For those registering after May 1st, we will have a limited quantity of shirts available on a first come, first served basis.
Fundraise
Help support Red Deer Hospice by collecting pledges & fundraising on our behalf. CanadaHelps.ca makes it easy for you and your team to collect donations virtually. You can even customize your fundraising page and share about your personal connection to Red Deer Hospice. Prizes will be awarded for top fundraisers!
​Don't want to fundraise yourself? Donate to one of our Hikers or Runners that is already registered!
Connect
What else can you do to celebrate the life of a loved one & raise awareness around end of life care in Central Alberta?:
Print off one of our pre-made window hangers to help let your neighbors know you are supporting Red Deer Hospice.
Have someone you are Running or Hiking in honor of? Feel free to send us a picture along with their name to

[email protected]

and we will share it with everyone in our public "In Honor Of Album" (found on our Website & Facebook Event).
Make a connection with us on social media by tagging @RedDeerHospice on FB or @rdhospice on Instagram & using the #hikeforhospicerd2022 or #runforhospicerd2022

​For more information, contact our Event Coordinator at 403-309-4344 ext 109 or by email.
Canadian hockey heroes Dr. Hayley Wickenheiser and Ryan Straschnitzki coming to inspire Red Deer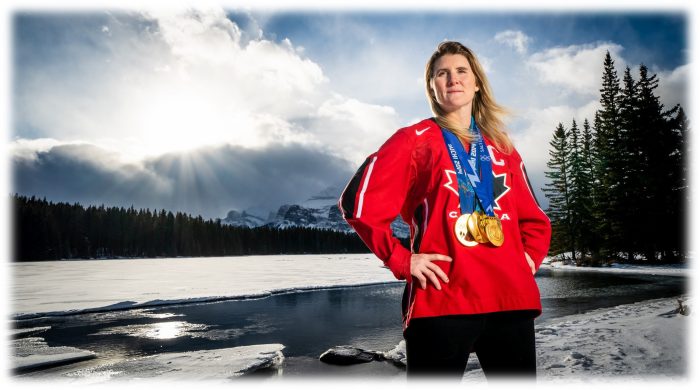 TLC is thrilled to present 'An Evening with The Lending Cupboard' on June 16!
Olympic women's hockey team gold-medalist Dr. Hayley Wickenheiser and Ryan Straschnitzki, who survived the Humboldt Broncos bus crash, will be our special guests for 'An Evening with The Lending Cupboard' on June 16th. This fundraising event will feature an inspirational evening with a delicious dinner, 50/50 draw and silent auction items!
"When I think of this event, I reflect on our community which has been so resilient and has continued to look forward," explained Dawna Morey, TLC's executive director. "I also believe this can be a celebration after two years of not being able to come together in the ways we were so used to.
"I can't think of a better way to celebrate then to have two inspirational people like Dr. Hayley Wickenheiser and Ryan Straschnitzki come and speak to us," she added. "It just aligns so well with what we do at The Lending Cupboard.
"We've read about the journeys that both of these individuals have gone through in their lives – their accomplishments, overcoming of adversity. It's inspirational for us, because that is what we hope we can also help people do here at The Lending Cupboard. In planning events like this, there has to be a connection with what we do here at The Lending Cupboard. I think Hayley and Ryan exemplify that.
"Most importantly for us, is that we serve our clients with dignity – and we can't do that without the community's support," said Morey. "So this is a way for the community to come out and support us, and at the same time, really enjoy an evening with two incredible people."
Morey also pointed out there are still a number of ways for businesses to support An Evening with The Lending Cupboard through a range of sponsorship opportunities.
For tickets, please visit www.lendingcupboard.ca/events.