The Battle of Vimy Ridge Described by Michael Dawe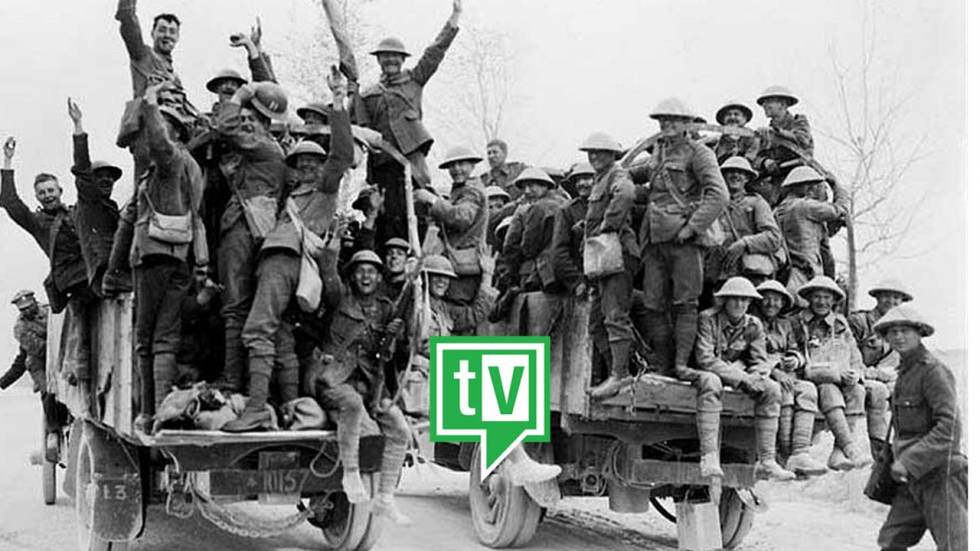 If you're one of the many people who don't necessarily know why The Battle of Vimy Ridge was such an important event in the history of World War 1, this video is a fantastic resource for you.  We asked Red Deer's pre-eminent historian Michael Dawe to turn his attention to Vimy Ridge to describe what this battle meant to the war and to Canada.   Watch this video.  In just a few minutes you will understand the how this battle helped Canada take centre stage in world for the very first time.
Four tips for preventing and handling Cyberbullying
This article is published with permission from SOS SAFETY MAGAZINE.
NOVEMBER 30, 2019
Growing up in the digital age has both pros and cons. On one hand, your child has access to an enormous amount of information that can guide their learning and connect them with many opportunities. On the other hand, there are people who use the internet with cruel intent to harm others with minimal or no consequences.
Cyberbullying is one of the negative effects of being able to access the internet at our fingertips. Bullying that was once done at school and could be monitored is now happening at all times online.
To help prevent cyberbullying and properly handle cases of online harassment, here are 4 suggestions for parents to consider.
Create Awareness
While kids may be aware that cyberbullying is occurring, parents are often left in the dark. Panda Security found that 76% of parents claimed their child has never been cyberbullied.
While such a large percentage of parents don't think their child is being cyberbullied, stats on cyberbullying tell an entirely different story. The National Crime Prevention Center reported that 43% of teens were victims of cyberbullying in the last year and Pew Research Center found that 59% of teens have been a target of cyberbullying.
There is a clear gap between how often parents think cyberbullying is occurring and how much it actually is. In order to close this gap, there needs to be more awareness and understanding of the topic.
Report Cyberbullies
With a screen hiding their identity, cyberbullies feel safe to harass without consequences. To combat this, we must encourage kids to report cyberbullies. There are a few reasons these bullies aren't reported.
To start, there is a fear of retaliation. Kids would rather keep quiet than be labelled a snitch or accidentally encourage the bully to take further action. Many cyberbullies are kids from school so they may also fear an in-school issue if they report the online issue.
In addition to this, kids feel ashamed. Being a victim of mean comments can be embarrassing and hard to bring up to adults. Bullies play on people's insecurities on purpose so that people will be less likely to report them.
While these worries and concerns aren't something you, as a parent, can control, you can control your reaction when your child tells you about a bully. A common fear many kids have is of how an adult will react or if they will be believed. Reassuring your child of your support will help them feel comfortable reporting these cyberbullies.
Take the Right Action
If your child told you they were cyberbullied, how would you react? When surveyed about reacting to a cyberbully on social media, 73% of parents said they would block the bully's profile, 56% would report them to the social platform and 50% would file a complaint with the school.
While 58% of parents would reach out to the bully's parents, only 24% would reach out to the bully directly. This shows that there may not be a proper consequence given to the bully.
Taking the right action is important so that the bully knows what they did is wrong. If the cyberbully isn't directly addressed and reported, they could continue harassing other kids. Be sure you're aware of the laws and regulations for bullying in your state.
Have Open Conversations
One of the most important things you can do is to have an open conversation with your child about cyberbullying. Panda Security found that 41% of parents have never had a conversation with their child about bullying. Of these parents who haven't had a conversation with their kids about cyberbullying, 51% were dads and 65% were moms.
Parents would rather regulate their children's online activity than have an open discussion with them. While regulations can help, there are many ways that kids can get around them. In addition, online monitoring doesn't catch everything.
Keeping an open dialogue about bullying will help your kids feel more comfortable coming to you if there ever is an issue. Taking this preventative measure is healthier than simply being reactionary.
To open up this conversation, here are 8 suggestions for talking about cyberbullying. 
Talk about how you read about a rise in cyberbullying and stats that go along with it.
Discuss examples of cyberbullying that you've witnessed or heard of.
Ask if your kid has witnessed cyberbullying. Rather than directly asking if they have been a victim, let them open up about a friend or classmate.
Assure them that if they were cyberbullying you would want to know so that you could support them.
Let them know your policy on cyberbullying. What exactly would you do if they were cyberbullied and what would you do if they were caught being a bully.
Emphasize how important it is to keep their device safe and secure.
Be open with them about how you plan on monitoring their device to keep it safe.
Ensure that your child knows that they have your support and you're on their team.
Cyberbullying is an issue that many parents are facing or might face in the future. Being prepared and letting your child know you are there for them can make all the difference.
Learn more about SOS Safety Magazine, an amazing free resource in our community.
Kipp Scott's Top 7 Winter Car Care Tips
Getting your winter tires put on is something we generally think about as a way to prepare our vehicle for winter weather but is that the only thing you can do to avoid being in an accident this winter?
Here are 7 tips to help you keep your vehicle in top-notch condition this winter:
1. Make sure you check your wiper blades. Wiper blades usually have a lifespan of a year; however, it is always recommended to get a new pair for the winter months.
2. Check your battery. Batteries have a harder time operating during the winter months than they do during the summer. If your battery is already weak during the summer, it could quickly could turn into a dead battery as soon as the temperature drops.
3. We put antifreeze in our cars for two reasons – one is to keep the engine from overheating and the other is to protect the engine block from cracking during extreme cold.
4. For every 10 degrees of temperature drop, tires will drop 1-2 pounds of pressure. It is important to keep your tires within the recommended PSI to maintain traction, handling and durability.
5. Wax the Headlights and the Taillights! Unnecessary little detail? Think again. Did you know that the slippery surface which results after waxing the lights makes it less likely for an icy coat to build up on them? This helps make it easier and quicker for you to clear your car after a night-long snowstorm and, also makes your vehicle more visible to other drivers.
6. Windshields get dirty very quickly on those wet wintery roads and you can go through fluid very fast. Make sure you top it up regularly and have an extra jug on hand, in case you run out.
7. Use full synthetic oil. Synthetic motor oil's main reason for working so well in the winter is because of its abilities to withstand the extreme temperatures. The chemical makeup of synthetic oil makes it much less likely to congeal or freeze up.
Our highly qualified technicians are always happy to provide you with exceptional service in a timely manner. Allow them to demonstrate our commitment to excellence –
Call to book 403.343.6633 or book your appointment at kippscott.ca