Primary Care Network offering mental health support for new parents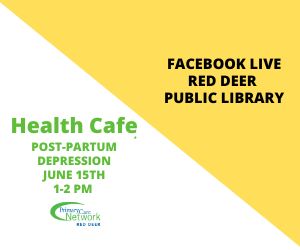 Health Cafe – Postpartum Mental Health
Wednesday June 15 th 2022, 1:00 – 2:00 pm
Red Deer Public Library Facebook Live
Join us to learn more about what is normal to expect after delivery, what is less normal, and how to get support in your community with both.
Just when you thought you'd reached the finish line of pregnancy you discover there's one more "trimester" to get through. This 60-minute session is a brief introduction on the transition into motherhood. The post-partum adjustment period can be challenging as new mothers navigate low moods, sleepless nights and anxiety.
Presented by: Ivy Parsons, AHS and Michelle Abbott, Family Nurse RDPCN
Tune into Facebook Live at Red Deer Public Library Facebook page for this program.
This is one of a series of health-related programs co-sponsored by the Red Deer PCN and the Red Deer Library.
Watch for others in the series!
Springbrook man charged in meth, fentanyl, and cocaine bust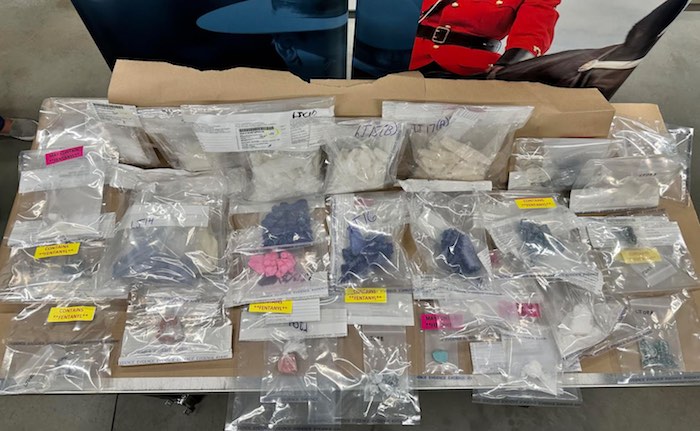 Submitted by Red Deer RCMP
Alberta RCMP charge three men in drug trafficking investigation
A joint operation between the RCMP Federal Serious and Organized Crime (FSOC) unit and Red Deer RCMP's General Investigative Section has resulted in charges laid against three men for drug trafficking in the Calgary and Red Deer area.
As a result of this drug investigation, RCMP seized:
2.1 kg of methamphetamine
1.3 kg of fentanyl
238.2 grams of cocaine
$10,000 cash
Brandon Schnell, 39, a resident of Calgary, has been charged with:
Trafficking in Substance contrary to section 5(1) of the Controlled Drugs and Substances Act (x6);
Possession of Property Obtained by Crime Under $5,000 contrary to section 355(b) of the Criminal Code (x2).
Kevin Gallagher, 38, a resident of Springbrook, was arrested and charged with:
Trafficking in Substance contrary to section 5(1) of the Controlled Drugs and Substances Act (x6);
Possession of Property Obtained by Crime Under $5,000 contrary to section 355(b) of the Criminal Code (x4); and,
Trafficking in Property Obtained by Crime contrary to section 355.2 of the Criminal Code (x2).
Gallagher is scheduled to appear in Red Deer Provincial Court on Dec. 1, 2022.
A 26-year-old resident of Calgary was previously arrested and charged with:
Possession of a Controlled Substance for the Purpose Trafficking contrary to section 5(1) of theControlled Drugs and Substances Act (x3); and,
Possession of Proceeds of Crime Over $5,000 contrary to section 355(a) of the Criminal Code.
That individual appeared in Calgary Provincial Court on Oct. 26, 2022.
"This investigation exemplifies the importance of strong working relationships between the Federal Policing Program and the many RCMP detachments in Alberta. This joint operation disrupted a drug trafficking operation and targeted individuals that would have caused greater harm to our communities."
– S/Sgt. Kent Dahl, RCMP Federal Serious and Organized Crime
"Through excellent investigational work and effective interagency collaboration, this drug trafficking network was disrupted and dangerous drugs were prevented from entering a number of Alberta communities. We are very proud of the work of both our GIS team and of those in FSOC."
– Insp. Heidi Ravenhill, Red Deer RCMP
Local artist records original song for Remembrance Day with video showcasing Red Deer's military history
Editor's note: This article was published in 2020. It was extremely popular in the Central Alberta region so we wanted to circulate it again this year, now even more poignant with the war in Ukraine. The video uses many images that are familiar to Central Albertans and pays tribute to Central Alberta soldiers who have deployed internationally over the years.
This spring, a singer and songwriter friend of mine from Red Deer, Shelly Dion, came to me with a song idea that had, in her words, been "knocking around in my head for the past 30 years". She said that she really wanted to pay her respects to the people who sacrificed their lives and livelihoods to go to war.
The song is called "Lay Me Down", and it's a very fitting song for this time of year. We decided to get together and record a simple version of the song. Then I sent her off to see musical wizard, Red Deer's Heath West of Medodius Design. Heath came up with some excellent improvements and we recorded it in his studio this fall.
As Honorary Colonel of 41 Signal Regiment in Alberta, I'm always looking for opportunities to promote the military, our Regiment's members, and of course at this time of year, to acknowledge the sacrifice made by the men and women who serve in the Canadian Armed Forces. "Lay Me Down" hit all the right notes.
With some help from Counsellor Michael Dawe, long-time archivist for the City of Red Deer, I gained access to some wonderful historic photos that helped me to tell some of the stories of Red Deer's military history. At the same time, I wanted to help the members of our Regiment honour the many local members who have volunteered to put their lives and careers on hold to deploy internationally to places like Afghanistan, Golan Heights, Bosnia-Herzegovina, Croatia, and more recently Ukraine and Latvia. This project allowed me to both profiles some local history and recognize our more modern history. Thanks to WO Drew Adkins of 41 Signal Regiment for his help in coordinating photos from our wall of fame inside Cormack Armoury.
The above video is the result. Take some time to learn about our local military history. Do you know who Cormack Armoury is named after? You'll also learn about local members of 41 Signal Regiment (2 Sqn), many of whom actively serve in the Armed Forces today. You may even know some of them as neighbours, friends, and co-workers. Please take a moment to acknowledge their service, and on November 11th, attend a service, and at the very least, take a moment at 11 AM to be silent and consider how lucky we are to be at peace in our country.
"Lay Me Down" is written and performed by Shelly Dion and produced and engineered by Heath West. Musicians: Bagpipes Glenn MacLeod, acoustic guitar Heath West, electric guitars Lloyd Lewis, drums Phil Liska, Bass Doug Gagnon.
Click to read more on Todayville.