Schedule for 2022 Hlinka Gretzky Cup at Peavey Mart Centrium released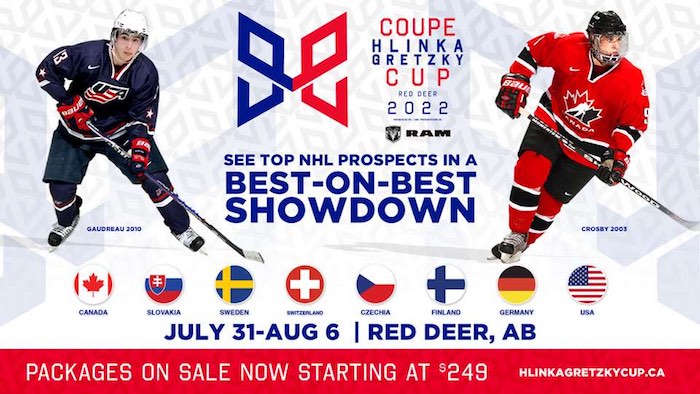 News release from Hockey Canada
SCHEDULE ANNOUNCED FOR 2022 HLINKA GRETZKY CUP, PRESENTED BY RAM
Red Deer to host all 18 preliminary and medal-round games
Hockey Canada has announced the schedule and groups for the 2022 Hlinka Gretzky Cup, presented by RAM, which is set to run from July 31-Aug. 6 in Red Deer, Alta.
For the first time in tournament history, one Canadian community will host the entire event, bringing the best-on-best showcase to the Peavey Mart Centrium for six days of competition.
"We are very excited to bring this event back to Canada, and in partnership with the City of Red Deer and the Red Deer Rebels, host an incredible week of hockey in the community this summer," said Dean McIntosh, vice-president of events and properties with Hockey Canada. "This tournament has seen some of the top under-18 players in the world compete against each other for the first time, and this summer will be a chance for fans in Alberta to see players that will suit up at future World Juniors."
Canada's National Men's Summer Under-18 Team will join Slovakia, Sweden and Switzerland in Group A, while Czechia, Finland, Germany and the United States will form Group B.
The tournament will begin on July 31 with Czechia playing Finland at 11 a.m. MT, the United States facing Germany at 3 p.m. MT and the host Canadians taking on Switzerland at 7 p.m. MT. Canada will round out its preliminary-round schedule against Slovakia on Aug. 2 and Sweden on Aug. 3, with both puck drops at 7 p.m. MT.
The top two teams from each group will advance to the semifinals on Aug. 5, with the bronze and gold medal games set for Aug. 6 at 12 p.m. MT and 4 p.m. MT, respectively.
"Red Deer is thrilled to host this year's tournament and welcome the world back to our city," said Ken Johnston, mayor of Red Deer. "We had the honour of co-hosting this tournament in 2018, and after a cancellation in 2020, we cannot wait to watch the world's best under-18 hockey players in Red Deer once again."
Since the tournament began in 1991, Canada has captured a record 22 gold medals, including twice on home soil. The best-on-best showcase has featured some of the world's best under-18 players, including Sidney Crosby, Nathan MacKinnon, Steven Stamkos and former Red Deer Rebels captain Ryan Nugent-Hopkins.
Packages for the 2022 Hlinka Gretzky Cup, presented by RAM, are on sale now, beginning at $169 for youth and $269 for adults, at HockeyCanada.ca/Tickets.
"This tournament is one of the marquee events on the international hockey calendar, and to have it solely in Red Deer speaks to the reputation the community has built for hosting events," said Merrick Sutter, senior vice-president of the Red Deer Rebels. "All eight countries participating will have players that will go on to have successful professional hockey careers, and this is a chance for families in Red Deer to take advantage of that and join us for an unforgettable week this summer."
TSN and RDS, the official broadcaster partners of Hockey Canada, will provide full coverage of the tournament.
Recruitment information for volunteers will be announced later in June, with more than 150 positions available leading up to and during the tournament.
For more information on the 2022 Hlinka Gretzky Cup, presented by RAM, please visit HlinkaGretzkyCup.ca, or follow along on Facebook, Twitter and Instagram.
Rebels back in town with commanding Central Division lead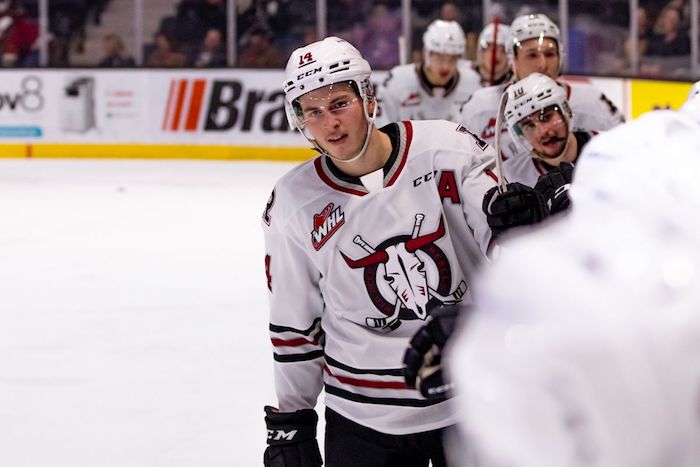 Photo from Rob Wallator / Red Deer Rebels
Article submitted by the Red Deer Rebels
REBELS THIS WEEK – FAMILY DAY LONG WEEKEND EDITION
ABOUT LAST WEEK
The Rebels are back home from embarking on their first road trip through the U.S. Division in four years. It was a tightly contested trip with the Rebels earning a 3-2 record with all three victories coming via the shootout.
2-1 W @ Tri-City (Feb 11) Final SO
6-1 L @ Seattle (Feb 10) Final
5-4 W @ Portland (Feb 7) Final SO
4-2 L @ Everett (Feb 5) Final
W @ Spokane (Feb 4) Final SO
The Rebels are now 36-12-1-3 on the season, good for 76 points and a 14-point lead over the Lethbridge Hurricanes for first place in the WHL Central Division with 16 games remaining for both teams.
BACK TO SCHOOL
On Wednesday (Feb. 15) Rebels players make their final visit of the season to Annie L. Gaetz Elementary School. Since 1993, the Rebels have partnered with Annie L. Gaetz through the Partners in Progress initiative. Every fall, the partnership begins with a kickoff assembly, complete with player introductions and the Annie L. Gaetz Official Rebels Cheer. Each player is then assigned a class for the season, becoming a teacher's assistant per say. Crafts, multiplication tables, coloring, and reading headline the long list of items each player experience through the season with his respective class.
FAMILY DAY LONG WEEKEND
The Rebels are back in action this Friday, February 17 versus the Memorial Cup hosting Kamloops Blazers (7 p.m.) on Country and Western Night at the Peavey Mart Centrium. It will be the Blazers' first time playing in Red Deer since December 11, 2018.
Saturday night, Feb. 18, the Rebels head south to take on the Medicine Hat Tigers at Co-op Place at 7 p.m. Red Deer is 3-0-0-1 versus Medicine Hat so far this season.
Then on Monday. Feb. 20, the Rebels host the Tigers for a special Family Day Matinee at 2 p.m. for the final game of the season between the two clubs. It'll be "Sockey Day in Red Deer" where fans will receive a free pair of socks, provided by generous sponsors, or can bring their own to throw on the ice during the game. These socks will be gathered by United Way volunteers and distributed to people in need across Central Alberta via our partner agencies. Guests can also purchase raffle tickets for some exciting prize packages
UPCOMING GAMES
After Family Day, the Rebels wrap up February with two more home games at the Peavey Mart Centrium…
– Fri. Feb. 24 – The Winnipeg ICE visit for the second and final time this regular season
– Sat. Feb. 25 – The Kelowna Rockets come to town for the first time since November 2018. It will be ATB Financial Team Poster Night and postgame autograph session featuring the entire Rebels team.
Tickets for all Rebels home games are available at ticketsalberta.com. For details on family/group/corporate packages, call the Rebels office at 403-341-6000.
Professional Bull Riders Elite Cup Series returns to Red Deer this weekend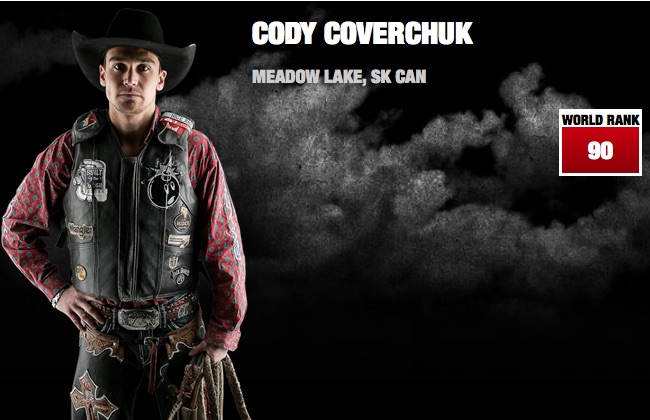 From Kacie Albert of PBR Canada
PBR CANADA'S ELITE CUP SERIES RETURNS TO RED DEER, ALBERTA, FOR SECOND CONSECUTIVE YEAR WITH 2023 SEASON-LAUNCH EVENT FEBRUARY 4
For the second consecutive year, PBR (Professional Bull Riders) Canada's elite Cup Series, presented by Wrangler, will buck into Red Deer, Alberta, launching the 2023 season for the nation's premier series on February 4, with the PBR Cross Country Canada Classic, at the Peavey Mart Centrium at Westerner Park.
PBR Canada's Cup Series regularly features Canada's best riders alongside some of the league's top international athletes, squaring off against the rankest bucking bulls from across the nation.
For one night only, fans will witness exhilarating 8-second rides and wrecks throughout the action-packed event as the PBR's courageous bull-riding athletes face off against their 2,000-pound opponents bred to buck.
The PBR Cross Country Canada Classic will mark the 2023 season launch for the PBR Canada Cup Series, presented by Wrangler.
In June 2022, PBR Canada's elite Cup Series debuted in Red Deer to launch the premier series' seventh season. Compliments of a perfect 2-for-2 effort, Jake Gardner (Fort St. John, British Columbia) won the event, surging from unranked to then No. 2 in the race for the 2022 PBR Canada Championship and accompanying $50,000 bonus.
In Round 1, Gardner first went head-to-head against Tickety Boo (Chase Kesler Bucking Bulls) inside the Peavey Mart Centrium, reaching the requisite 8 for 83.5 points, and punching his ticket to the championship round.
As the penultimate man to leave the chutes, the "Prince of the Peace Country" was poised atop Alberta Springs (Vold Rodeo). In true cowboy fashion, Gardner gritted his way to the 8-second whistle, despite almost being upended seconds into the ride, earning an 86.5-point score to clinch the victory.
As the only other rider to go a perfect 2-for-2, Lonnie West (Cadogan, Alberta) was second, collecting 55 national points to overtake the No. 1 rank in the Canadian standings.
Fresh off his event win the night prior on the developmental Touring Pro Division in Meadow Lake, Saskatchewan, West kept his momentum rolling in Round 1 from Red Deer when he converted aboard Warning Shot (Outlaw Buckers Rodeo Corp.) for 81.5 points. West then remained flawless in the championship round when he covered Hanna Motors Winston Bruce (Skori Bucking Bulls) for 86 points.
Prior to the debut of the PBR Canada Cup Series in Red Deer, the city held two developmental Touring Pro Division events in 2015 and 2016, both won by Garrett Green (Meeting Creek, Alberta).
The bull riding action for PBR Canada Cup Series' Cross Country Canada Classic, begins at 7:00 p.m. MT on Saturday, February 4, 2023.
Tickets for the event go on sale Friday, November 18 at 10:00 a.m. MT, and start at $20, plus fees, and can be purchased at the Peavey Mart Centrium Box Office, online at TicketsAlberta.com. Charge by phone at (866) 340-4450.
Stay tuned to PBRCanada.com and follow the tour on Facebook (PBR Canada), Twitter (@PBRCanada), and Instagram (@PBRCanada) for the latest event and broadcast schedule, results, news, stats and more.