Canadian Broadway star & actor Nick Cordero loses leg, fights for life in LA hospital
The corona virus pandemic has been a beast and nightmare for millions of people, family members, health workers and more around the world.
For Hamilton-raised Broadway star Nick Cordero, his wife theatre stage dancer, personal fitness trainer Amanda Kloots and their 10-month-old son, Elvis, this deadly virus has been especially cruel for weeks now.
Cordero has been on life supported ventilation since early April. He has now had his right leg amputated on Saturday night after developing an infection in intensive care at Cedars-Sinai Medical Center in Los Angeles. Cordero has had many complications during his weeks long fight with the coronavirus.
Cordero was being treated with blood thinners to help with clotting and blood circulation in his right leg. His doctors had to stop that part of his treatment because the blood thinner started causing internal bleeding.
"We took him off blood thinners but that again was going to cause some clotting in the right leg, so the right leg will be amputated today," Amanda Kloots' Instagram post Saturday afternoon
Cordero has been a very active, healthy actor, performer, father and husband before he was struck down with Covid- 19. He was first admitted with what the doctors thought was pneumonia, he was tested twice for the virus and both were negative. As his condition worsened the doctors ordered a third test and it came back positive for Covid- 19. There is currently no known cure for this pandemic virus that has killed over 166,000 people world-wide.
Aside from being on life support, his doctors have also had him on dialysis treatments to support his kidneys, while also battling other complications for almost 3-weeks now.
Since his positive test, Kloots has not been allowed to visit her now fragile husband in hospital. Being isolated at home she has kept her family, friends and Nick's fans up-to-date on social media through her Instagram account, www.instagram.com/amandakloots
"I know Nick is surrounded by angels right now."
"I got a phone call from the hospital saying that Nick made it out of surgery alive and he is headed to his room to rest and recover! AMEN!"
"He is hearing us!!! He is hearing the support, the love and your voices every day. I just know it."
"I really needed to move today, to scream, to head bang, to spin, to jump, to sing and dance! I was a nervous wreck the whole day as Nick was in surgery just waiting by the phone to hear he got through it. HE DID!"
"Thank you God for watching over him and for the incredible doctors and nurses @cedarssinai hospital!"
"Nick and I met while performing in the Broadway show, Bullets Over Broadway. Let me tell you something about the Broadway community: They are thick as thieves. They are relentless. They are believers!! You can't stop an artist from creating or wanting to help."
"We came out to LA so that Nick could perform in Rock Of Ages, a Broadway show that was making its Hollywood Blvd debut. His cast, including this man @frankiejgrande, have embraced us and Nick the whole way through. They are angels that have proven to me that "Don't Stop Believing"
Posted Sunday April 19th; Part of our wedding dance ❤️ that our friends @swaywithmeny choreographed for us. I love dancing with you @nickcordero1 and we WILL dance again. Link to video of the wedding dance.
First published on April 18th and updated on April 19th.
Convoy Lawyer details how trucks were moving BEFORE PM Trudeau invoked Emergency Measures Act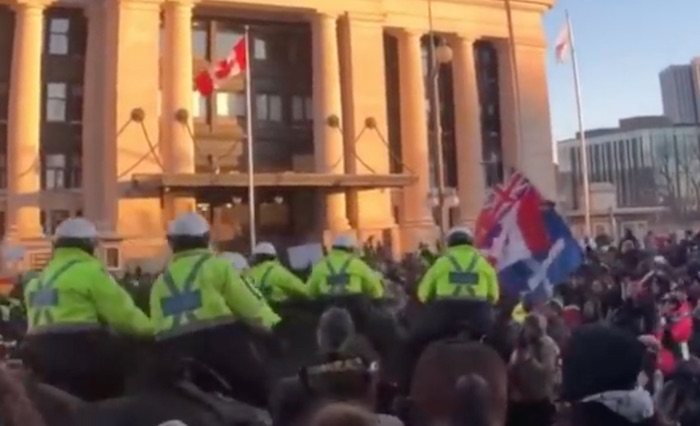 CBC news is reporting that court documents indicate "On the night before Justin Trudeau took the historic step of invoking the Emergencies Act during last February's Freedom Convoy occupation of Ottawa, the prime minister's national security and intelligence adviser told cabinet there was "potential for a breakthrough," "
This has come to light thanks to court challenges from civil liberties groups who claim the federal government went too far by invoking the Emergencies Measures Act.
Various media outlets are reporting it was unclear whether the truckers would hold up their end of the deal negotiated with the City of Ottawa. However an interview by commentator Viva Frei with Keith Wilson, lead lawyer for the Freedom Convoy makes it clear, trucks were already moving before the act was invoked.
The link above will take you to the youtube page of Viva Frei for a fascinating full length interview with Keith Wilson who talks about his 19 days in downtown Ottawa during the Freedom Convoy where he lead a team of lawyers representing the leaders of the trucker convoy in their dealings with the police, and the City of Ottawa.
Below is an 18 minute segment of that interview which focusses on the days immediately prior to the invocation of the Emergencies Measures Act. Wilson details how when tensions were building, he tapped former Newfoundland Premier Brian Peckford who helped to make a critical link to the office of the Mayor of Ottawa. He goes on to share how the early meetings lead to an agreement to move all the trucks out of the downtown core to Wellington (in front of Parliament Hill), another road nearby, or a couple of areas on the outskirts of Ottawa. The truckers would then have been bussed daily to Parliament Hill where they could join the ongoing demonstration.
As you'll see in this video, the trucks were already moving before PM Justin Trudeau invoked the Emergency Measures Act.
CDC Quietly Ends Differentiation on Covid Vaccination Status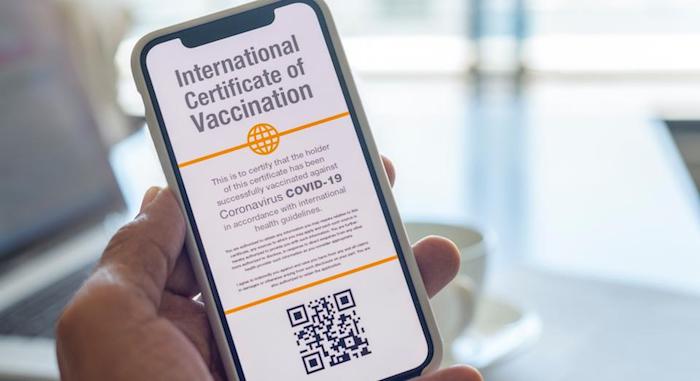 Thursday, the US Centers for Disease Control and Prevention (CDC) quietly ended its policy of differentiating within COVID-19 prevention guidance between those who have received Covid vaccines and those who have not.
CDC's COVID-19 prevention recommendations no longer differentiate based on a person's vaccination status because breakthrough infections occur, though they are generally mild, and persons who have had COVID-19 but are not vaccinated have some degree of protection against severe illness from their previous infection.
As explained by the CDC's Greta Massetti, lead author of the new guidance:
Both prior infection and vaccination confer some protection against severe illness, and so it really makes the most sense to not differentiate with our guidance or our recommendations based on vaccination status at this time.
Someone might want to tell the millions of workers who lost their jobs, the millions of students who received injections out of anticipation for school mandates, and the millions of law-abiding citizens who have been, and often continue to be, excluded from everyday life activities and basic medical care due to their unwillingness to show proof that they received an mRNA shot they neither wanted nor needed, a differentiation that the CDC now admits does not make sense. All cool, I'm sure.