Job opportunities: Red Deer Primary Care Network hiring a Support Nurse and a Pharmacist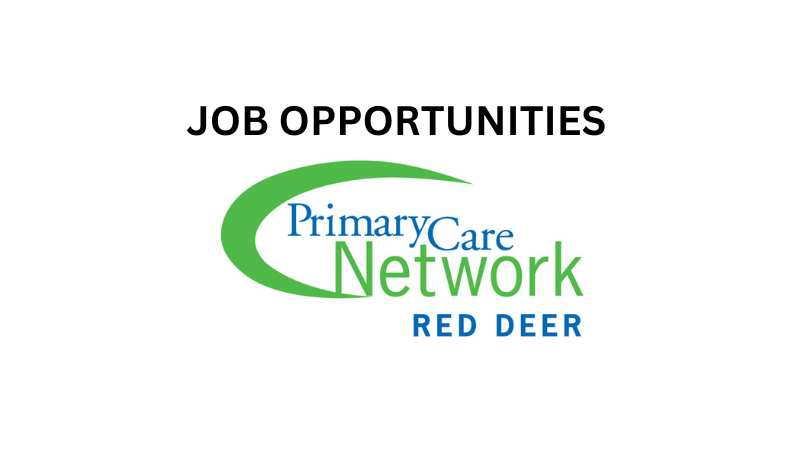 Please forward these postings to potential applicants
Support Nurse
(Panel Manager/Practice Facilitator)
Temporary Full Time Position (1 year with possibility to extend)
Our Support Nurses are excited about being part of an innovative organization that puts patients first. Continuous quality improvement is in our DNA.
A day in the life of a Support Nurse at the Red Deer Primary Care Network includes:
 Identifying patient panels with physicians and clinic staff
 Collaborating with a team of RDPCN family physicians and other healthcare professionals to engage, encourage and support patient health
 Prevention and health promotion through routine screening according to guidelines
If you:
 are a Licensed Practical Nurse
 hold membership in good standing with CLPNA,
 have experience with Excel and Word,
 Mandatory COVID-19 immunization policy in effect.
Act Now. APPLY
See our website for the full job description. Submit your curriculum vitae to [email protected] or by fax to 403.342.9502
Only candidates selected for an interview will be contacted. Open until a suitable candidate is found
Pharmacist
(0.8 – 1.0 FTE Permanent)
We are seeking a qualified Pharmacist with exceptional communication skills to fill a permanent 0.8-1.0 FTE. The Pharmacist will enhance primary care through the provision of services for patients in the patient's medical home. Within the generalist pharmacist role, you will provide pharmacy services to the population of patients seen by the family physician. Areas of focus include structured medication reviews relating to chronic pain management and geriatric assessment, as well as other medications.
We are looking for someone who has:
 A multidisciplinary team philosophy.
 Recent complex care clinical experience
 Must have strong values towards teamwork and interpersonal skills.
 Excellent knowledge of community resources.
 Current professional registration
 Mandatory COVID-19 immunization policy in effect.
Act Now and Apply
Submit your curriculum vitae to [email protected] or by fax to 403.342.9502
Only selected candidates for an interview will be contacted.
Click here to learn more about the Red Deer Primary Care Network.
Parliament votes down Conservative motion against safe supply of drugs
Conservative Leader Pierre Poilievre rises during Question Period in the House of Commons on Parliament Hill in Ottawa on Monday, May 29, 2023. An attempt from Poilievre for the House of Commons to condemn the Liberal government's approach to drug addiction has failed.THE CANADIAN PRESS/Justin Tang
By Stephanie Taylor in Ottawa
Conservative Leader Pierre Poilievre has failed to persuade the House of Commons to condemn the Liberal government's approach to fighting drug addiction.
In a vote of 209-113 Monday, MPs defeated a motion presented by Poilievre.
The motion took aim at the federal government's harm-reduction policies for drug users, but focused mainly on its decision to fund the supply of pharmaceutical alternatives as a replacement for certain illicit drugs to combat the opioid crisis.
Such programs are commonly referred to as "safe supply," or "safer supply," although the federal Conservatives and other critics dispute that term, given the risks associated with drug use.
The federal government has pointed to experts who say that a poisoned drug supply is one of the main reasons so many Canadians are dying from unintentional overdoses, and that providing access to other drugs as a substitute saves lives.
The Public Health Agency of Canada says nearly 35,000 people died from opioid toxicity between 2016 and 2022.
Since becoming Conservative leader last fall, Poilievre has pointed to the alarming number of people who have died from opioid overdoses as evidence of a failed approach. He has criticized the option of offering an alternative supply of drugs, which his motion referred to as the "tax-funded drug supply," as fuelling addiction rather than recovery.
He argues such policies have led to wider access to dangerous drugs by users who, instead of taking them, turn around and sell them. Poilievre has proposed diverting money used to fund safe supply towards treatment.
His motion specifically called on the House to "immediately reverse its deadly policies and redirect all funds from taxpayer-funded, hard drug programs to addiction, treatment and recovery programs."
Mental Health and Addictions Minister Carolyn Bennett has told MPs that Poilievre's criticism of a replacement drug supply is not based on evidence, with her office adding in a statement Monday that Health Canada is not aware of substitute drugs "flooding the streets."
"For Pierre Poilievre to state untrue information about safer supply, and try to create barriers to accessing harm reduction services that are saving lives amid this ongoing crisis is incredibly irresponsible and dehumanizing to people who use drugs," a spokeswoman said in a statement from Bennett's office.
It said the government takes reports of diversion "very seriously." Bennett's office also pointed out that the British Columbia coroners service, which studied deaths from drug toxicity from 2012 to 2022 in the province, concluded there was "no indication that prescribed safe supply is contributing to illicit drug deaths."
"The Conservatives want to take us back to the failed ideology of Harper-era drug policy, and the war on drugs that was proven to be ineffective, costly, deadly, and deeply stigmatizing," said Bennett's office.
A coalition of groups that advocate on behalf of drug users in B.C. and those whose loved ones have died from opioid-related overdoses released a statement Monday, voicing concern about hydromorphone, one of the drug alternatives Poilievre has singled out as problematic.
The joint statement from organizations, including the Vancouver Area Network of Drug Users, says such prescriptions "help many of us reduce or eliminate our reliance on street drugs."
"If we get cut off, our risks will go up."
This report by The Canadian Press was first published May 29, 2023.
Red Deer Hospital Lottery announces $25,000 winner of the Early Bird Draw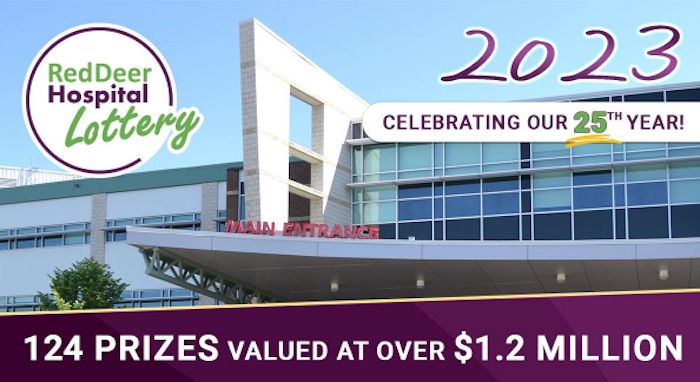 Congratulations to GAGE & VICTORIA SEAVILLEKLEIN of RED DEER,
the lucky winner of our $25,000 Early Bird Draw!
It's not too late to see your name on the Winners' List. But you'll have to hurry – tickets are only on sale until June 19th.
Our Grand Prize Sorento Custom Dream Home prize package is valued at $1,126,465 including furnishings from Urban Barn!
CHECK OUT OUR GREAT TICKET PACKAGES
1 for $25 • 5 for $75 • 10 for $125 • 25 for $250
Over $1.2 Million in prizing to be won!
Win half of an increasing jackpot of up to $1,000,000
$10 EACH | 10 FOR $25
25 FOR $50 | 50 FOR $75
Win half of the current jackpot of:
If you've ordered your tickets prior to receiving this email, thank you and good luck! If you know someone who would like to show their support for our hospital,
click below to forward this email to a friend.
Thank you so much for your support, and best of luck in the draws.
CALL RED DEER & AREA OR TOLL FREE
403.340.1878 1.877.808.9005